Deepavali is here – and the folks at Sunway Putra Mall know exactly how to celebrate this wonderful festivity! This year, the shopping centre marks the 'Joy of Deepavali' in a celebration filled with bright decor, tempting offerings and all-round goodness. What makes this particular occasion all the more exciting is that the mall will have a spectacular design of a tree reflecting the vibrant celebration of life, with roots that symbolize unity; constructed from recycled materials as part of its sustainability-focused plan.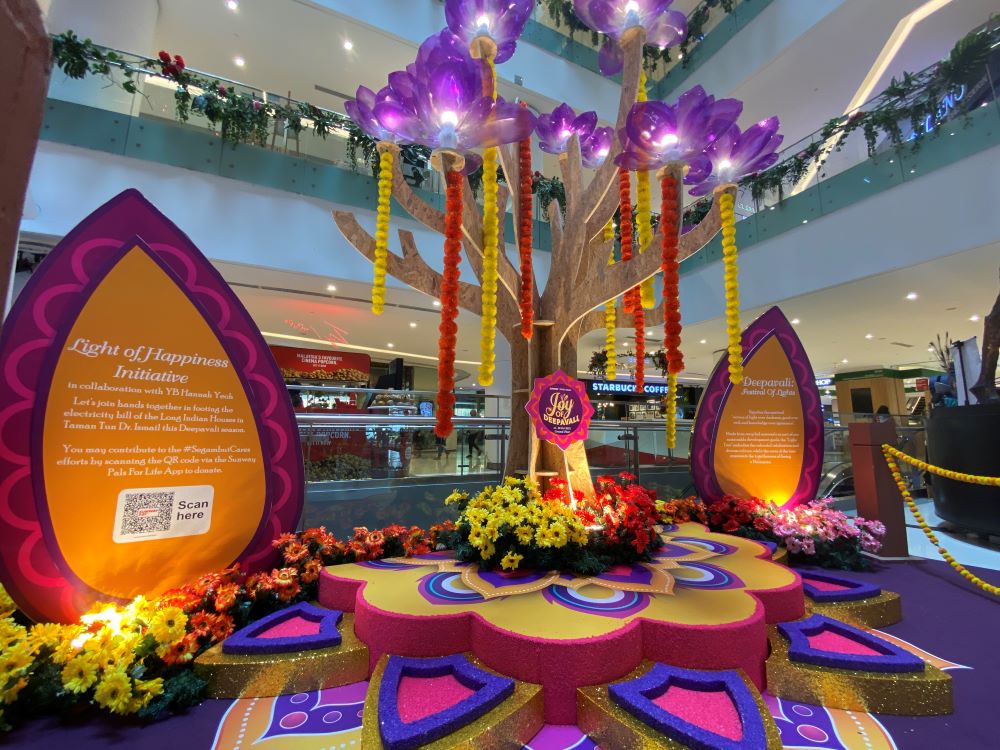 Sunway Putra Mall's Deepavali decoration has gone above and beyond, and will be showcased at the mall's Main Entrance to bring the Joy of Deepavali to its guests, where shoppers will be able to check out the gorgeous Light Tree built from recyclable materials such as cardboard and plastic bottles, right as they begin their shopping experience during this festive season.
Not only that, but as part of the Sustainable Development Goals (SDG), Sunway Putra Mall has partnered with Hannah Yeoh, former Deputy Minister of Women, Family and Community Development, under the #SegambutCares programme for the Light of Happiness Initiative, to help fund electricity bills for 20 underprivileged families from the Long Indian Houses in Taman Tun Dr Ismail during the Deepavali period.
Through the initiative of Segambut Cares, Sunway Putra Mall has consistently cooperated with Hannah Yeoh to assist in bringing awareness and positive change to the sub districts and suburbs of Segambut. It also addresses one of their SDG efforts, and they expect that this move will aid in the reduction of inequities within and between nations.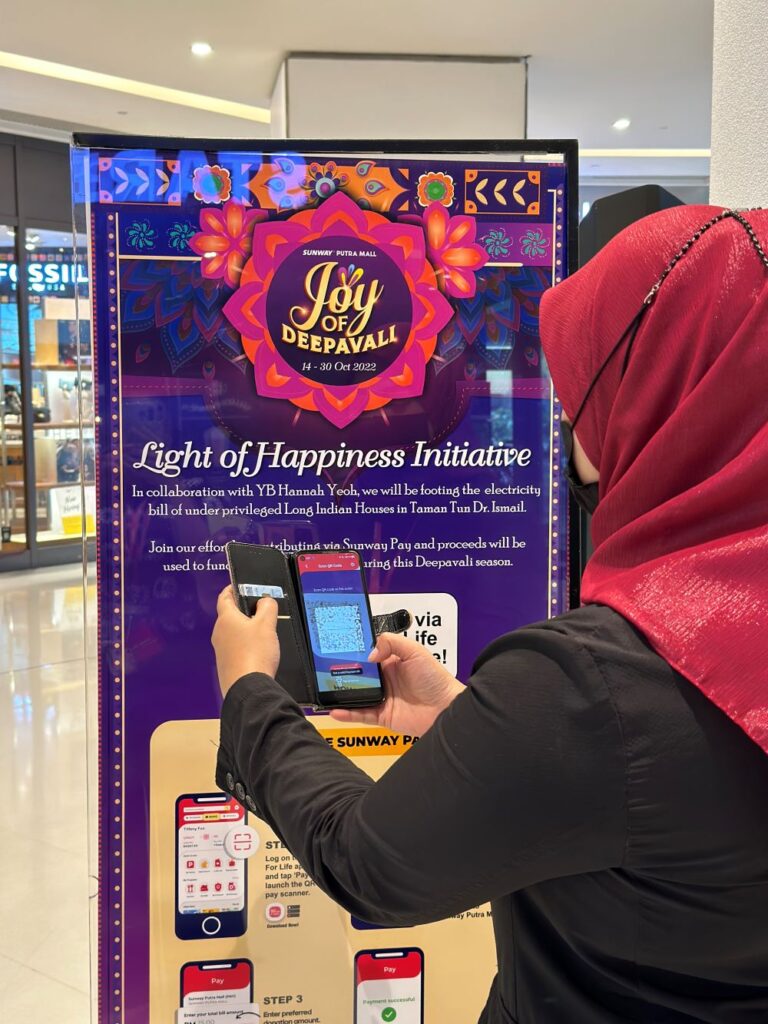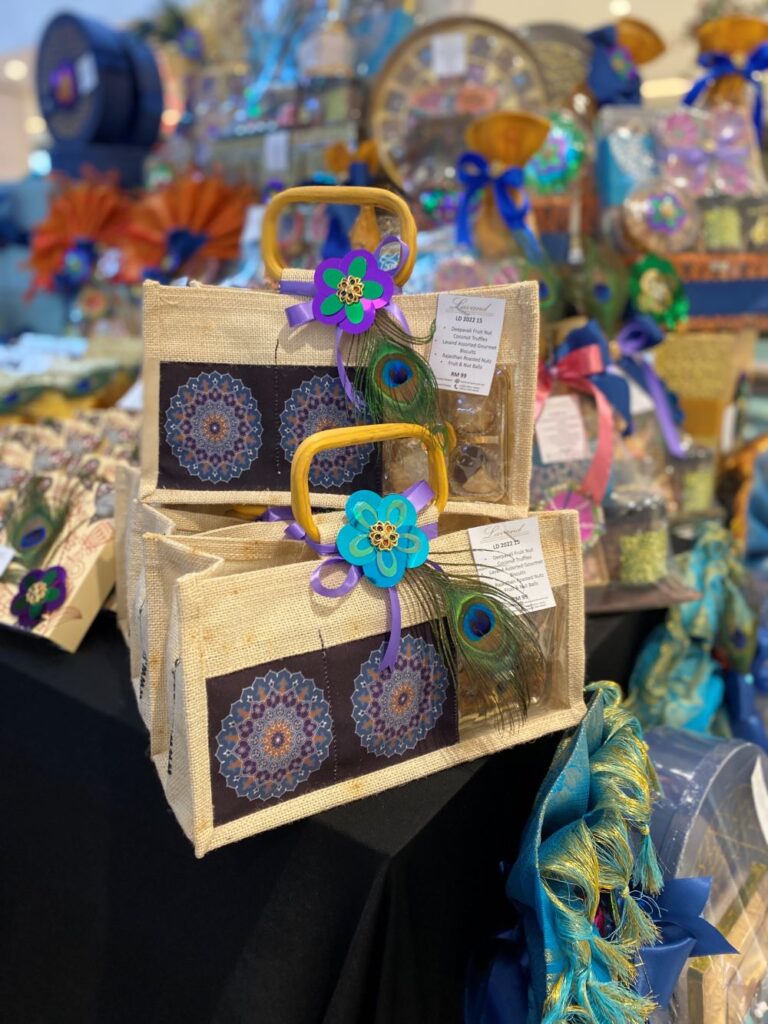 If you want to contribute to #SegambutCares, participate via Sunway Pay on Sunway's "Pals For Life" app or by contacting the mall's concierge for further information. To liven up the celebration even more, Lavand will be selling sweet delights close to the Light Tree for consumers to buy or give to friends and family. That's not all, as on Deepavali Day, the mall's Customer Care team will also provide complimentary muruku snacks to 100 shoppers at the Concierge Counter.
More on Deepavali? Read these: