It's Deepavali month and that could only mean one thing: MORE INDIAN FOOD!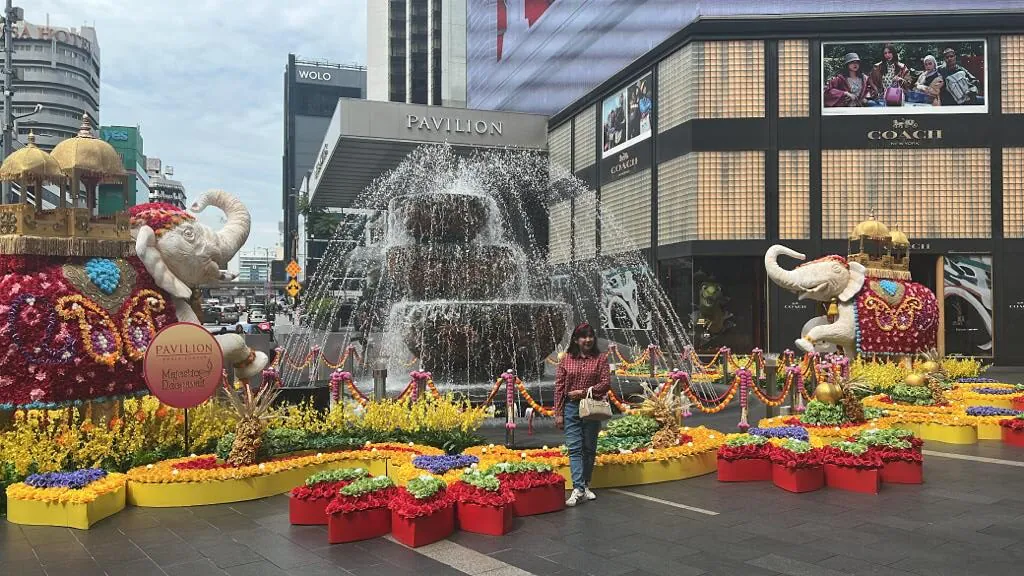 Just last week, we were invited for the Majestic Deepavali tour at Pavilion Kuala Lumpur. Everything that this mall did to join in the festive season was amazing. There are the glorious decorative elephants and colourful kolam illuminating the iconic Crystal Fountain, right at the main entrance; and upcoming classical dance performance to commemorate the event. But let's be honest, no event is fully successful without food in it. Hence, the tour ended with us heading to an Indian restaurant right in the mall.
Knowing that Pavilion is a spot for fancy brands and Western food, it's surprising to see a small element of Indianess in this mall. The Royal India restaurant at Pavilion Kuala Lumpur is an establishment that pride itself on its North Indian fare. It's simple to rank it as one of the finest Indian restaurants in KL, because its reputation, menu, quality, authenticity, and ambiance speak for themselves. Royal India is one of the few food outlets in town serving Indian cuisine that stays loyal to its traditions. It's situated on the sixth floor of the mall, where there is less foot activity. Naan bread, mango lassi, biryani rice, murg curry, tandoori chicken, and lamb samosa are some of the dishes you can expect from them.
Lucky for us, we got one hell of a meal right at Royal India. So, let's jump right to it.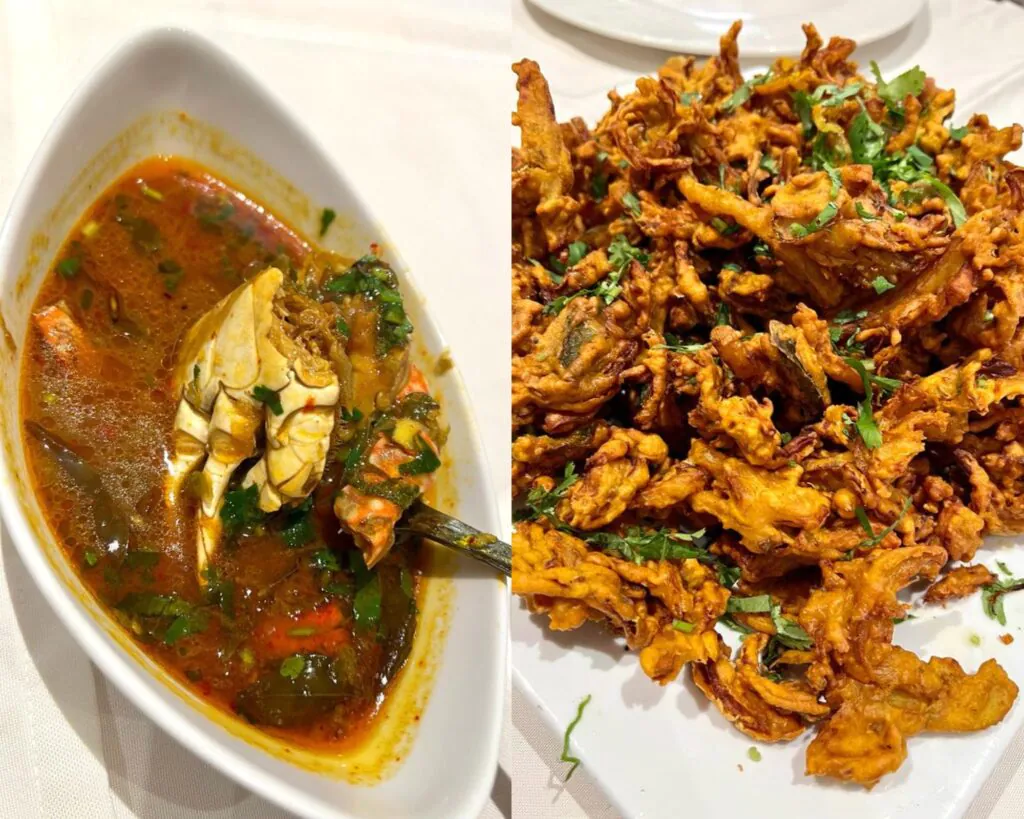 For appetizers, we were served Samudri Shorba. This dish is actually raasem but not just any raasem, this one's crab raasem! Raasem on its own is flavourful, but adding crab to the soup makes it even more tasty. The soup was super delicious. I think it was slightly spicy because I saw some of diners sticking their tongues out. But for me, since raasem is a common thing in an Indian household, the soup was just perfect. I could taste the essence of the crab and they were very generous with spices and curry leaves, making the soup all the better. Your attention will definitely be captured by the heavenly perfume of aromatic herbs and coriander leaves.
Next, we had the Onion Pakoda a.k.a onion fritters. These onion pakoda were fried to perfection. You can tell by simply looking at the colour and texture. The onion fritters were gold, crispy and crunchy. I really loved this appetizer, because it's light, easy and you can have it at anytime. Not to mention, it's full of flavour but I could taste two strong spices which are coriander and cumin. And after getting the crispiness from the first bite, you eventually taste the soft, cooked onions right in the centre. I would say this is a savoury snack, and eating it whilst hot is recommended.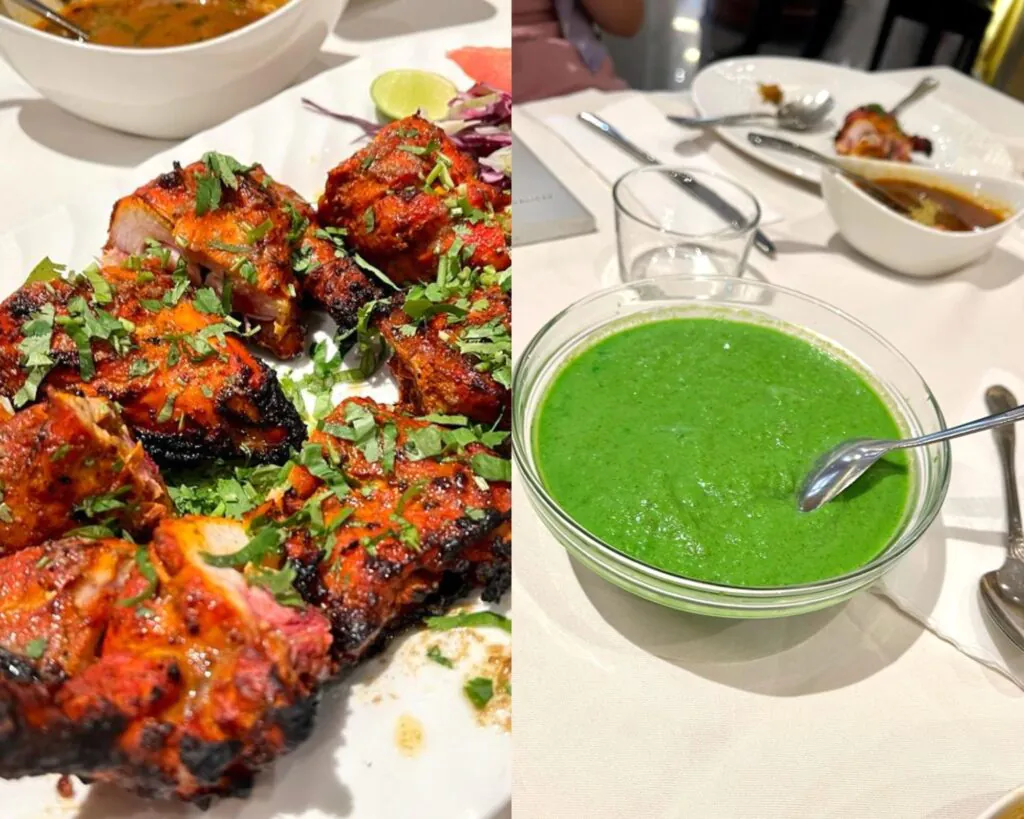 Then we had the Tandoori Chicken with Pudina. I'm not really a tandoori person because I prefer my meat with gravy. Also, you can't always expect a nice tandoori chicken everywhere. Sometimes, they're undercooked or over-cooked or maybe even dry. But at Royal India, glad to say the chicken wasn't all that bad. The meat was tender, juicy and well-marinated. Squeezing some lime juice onto the chicken made it more flavourful and refreshing. However, the insides need to be cooked slightly longer. If you love red meat, then it's fine. The pudina, on the other hand, is basically mint sauce. They would blend mint leaves into a nice, green puree, which then becomes a dipping sauce. You can pair this with your tandoori chicken or even with your naans.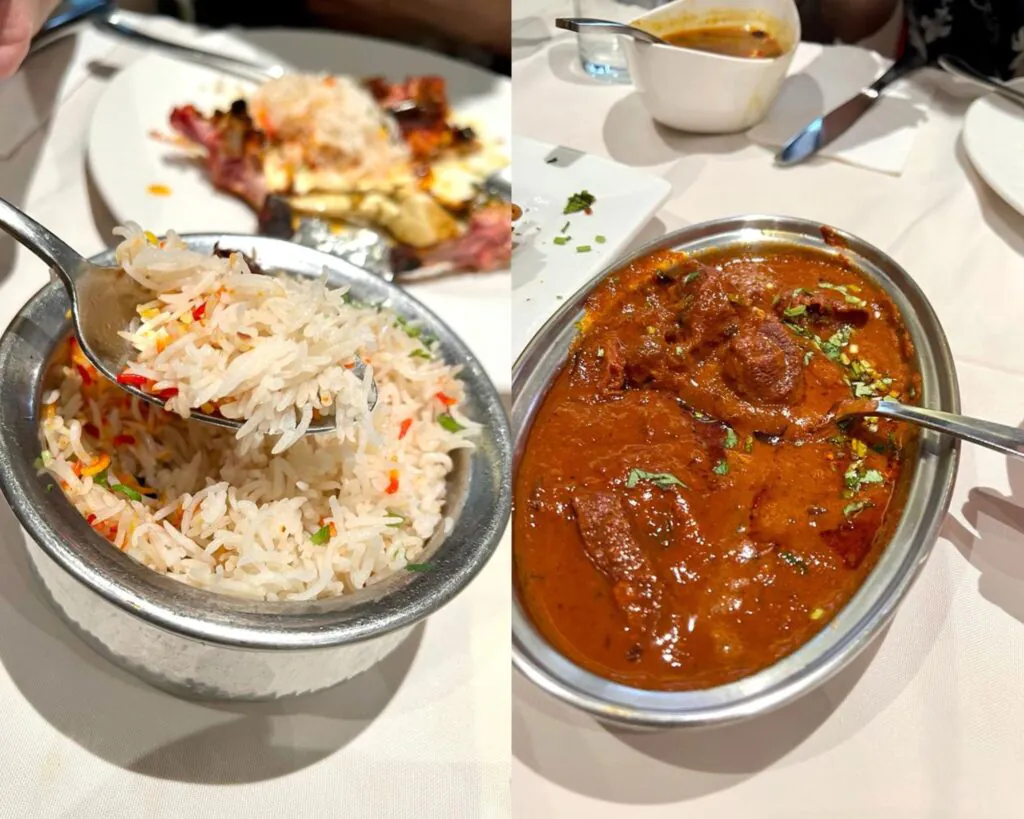 Okay, so we're done with three appetizers. Now, the main course. We had 4 side dishes served with Basmathi Rice and Naan. The Basmathi Rice was simply aromatic and colourful too. The rice was cooked perfectly. But how to know you're actually eating Basmathi rice? Simple. Basmathi rice is a long-grained rice type. After cooking, they become very long, slender, and needle-shaped.
To compliment my perfectly cooked rice, we had Kashimiri Ghosh, Fish Curry, Ladies Fingers Masala and Butter Chicken. Kashmiri Ghosh is red lamb cubes in a thick, creamy gravy that is red-hot in colour, but not overly spicy. You'll applaud this dish even if you're not a fan of lamb. I really love how tender and juicy the meat was. Sometimes, when eating lamb, you get pieces of it stuck between your teeth, which it really annoying. But this time, I didn't have any problem with that. And not just that, you can taste the lamb broth in the gravy, which is a good thing. Absolutely loved this dish.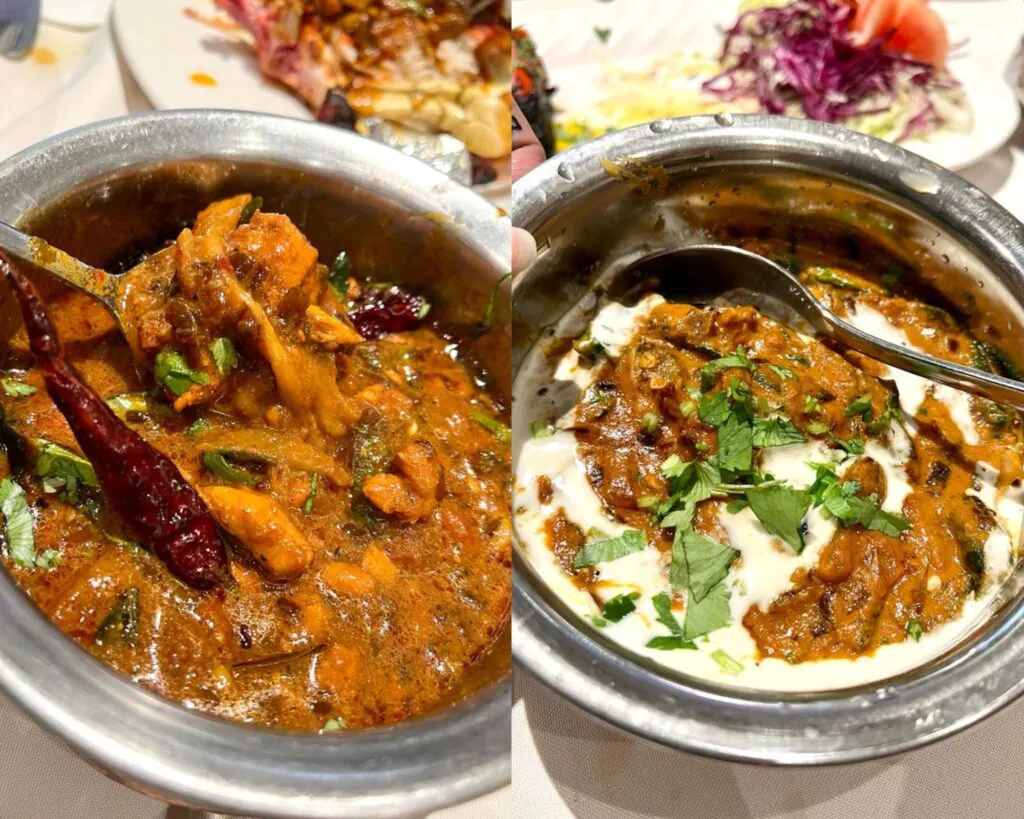 Next up was the Fish Curry. The way I like my fish curry is spicy and sour, and that's exactly what I got at Royal India. You don't just taste the curry powder, but you can taste the fish essence in it. Meaning, a job well done. The fish was tender and I could eat it by itself.
Then we had the Ladies Fingers Masala. This is something new. They kinda chopped the ladies fingers and made them into a 'masala'. It's creamy, sweet and crunchy too. Also, they paired so well with the naan. Last, but not least, my favourite dish, Butter Chicken. This is definitely one hearty meal. Butter Chicken isn't a spicy meal, hence, it's the best meal for kids or anyone who loves Indian food but can't tolerate spiciness. The chicken was cooked perfectly and was super tender. The gravy was sweet, creamy but not too overwhelming. You should eat it while it's hot to get the best taste.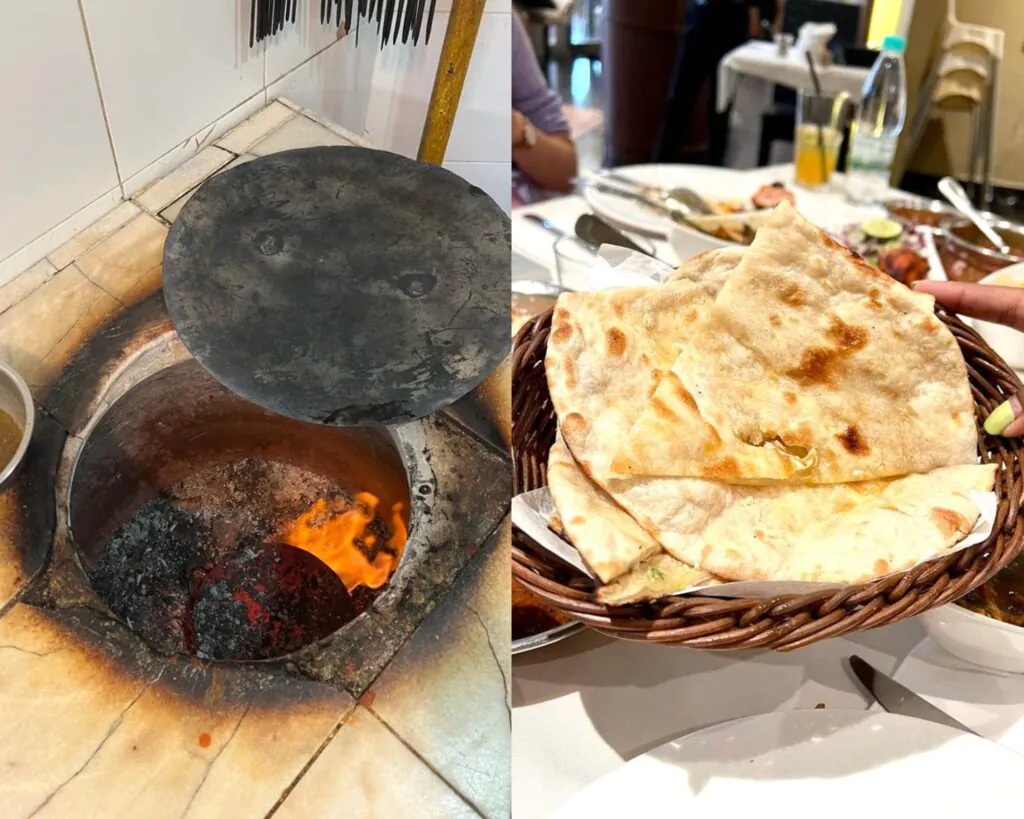 For those who weren't into rice, they had naan instead. Naan is an Indian flat-bread that is baked in a super hot, clay oven called the tandoor. They come in various flavours like butter, cheese, garlic and even plain. You can have naan just as it is or pair it with any curry you like. Right before we dined, we were given the opportunity to see what a tandoor is like up-close – and it makes you wonder how these chefs stick their hand into a super hot oven… fearless!
The experience at Royal India was amazing. It isn't a huge restaurant, but it's good enough to be in a very famous mall. You can choose to sit outside or indoors. If you prefer a more private dining area, they have two spots with curtains. The ambience is also pleasant, with soothing music and Indian elements, which makes your time at Royal India memorable. Pricing wise, since it's in a shopping mall, I would say it's reasonable. Overall, it's a great place to dine and if you're ever in downtown KL, looking for an Indian restaurant, you can always count on Royal India.
 

Lot 6.41.00 & 6.42.00 Pavilion Kuala Lumpur, 168, Bukit Bintang St, Bukit Bintang, 55100 Kuala Lumpur

Follow them on Facebook and Instagram for more updates.
More on food? Read:
The Coffee Bean & Tea Leaf Goes Purple For The People On Its 25th Birthday!