The first Hung Innovation Awards took place on September 15th, and it's set to be an annual event, bringing together three different industries – fashion, hair, and makeup – to encourage the next generation of trendsetters and innovators to collaborate.
Gillian Hung, the winner of the first Asean Young Designers' competition in Singapore, created it in the hopes of nurturing young talents and propelling them to the next level.
Along with the prestigious awards show, Hung has also launched her fantastic new label, Master Mind Gen, or MMG, for the Chinese and Dubai markets. The line was displayed on an extravagant fashion runway that left us all stunned and absolutely GAGGED! In celebration of the launch of MMG, here are some of the best looks from the runway: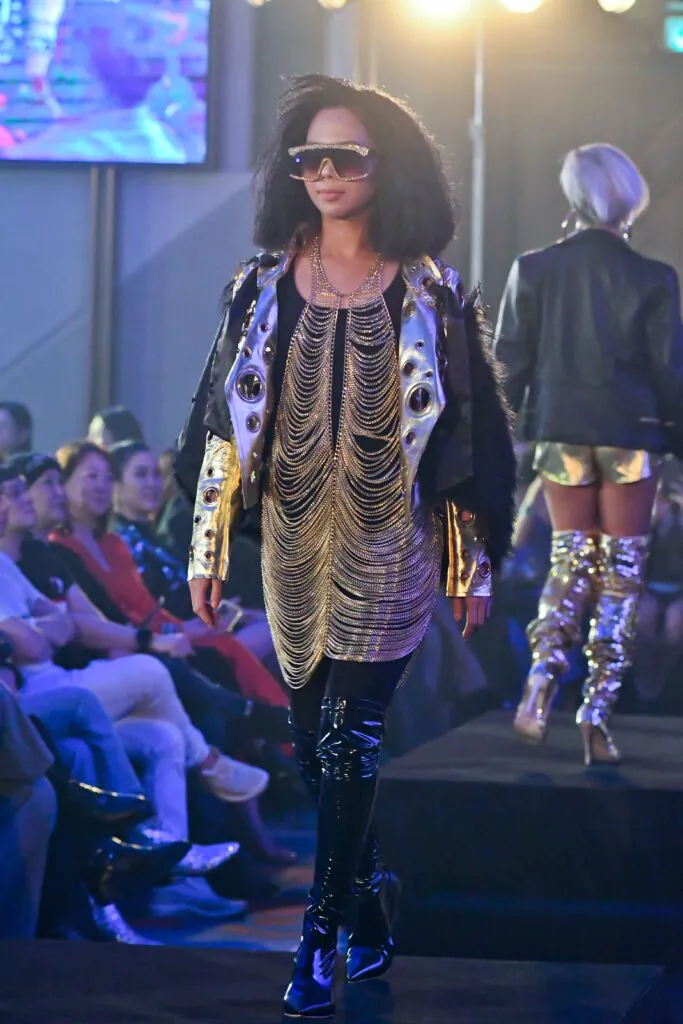 Based on the runway looks, any of Mama G's designs were influenced by campy '80s fashion. This look sits between disco and a battlefield, and we're ALL for it! The gold chainmail just gives the overall fit so much movement, it was a joy to look at.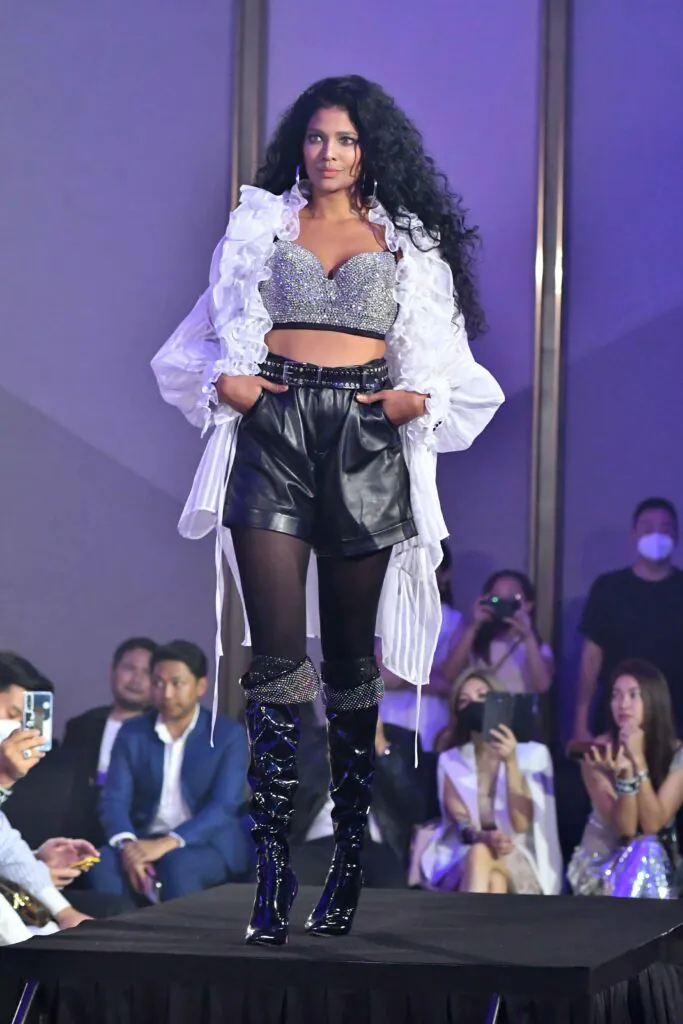 The big hair, the diamond studded top, ruffled renaissance shirt – we LOVE this look! It definitely still gives an '80s vibe but with a futuristic touch.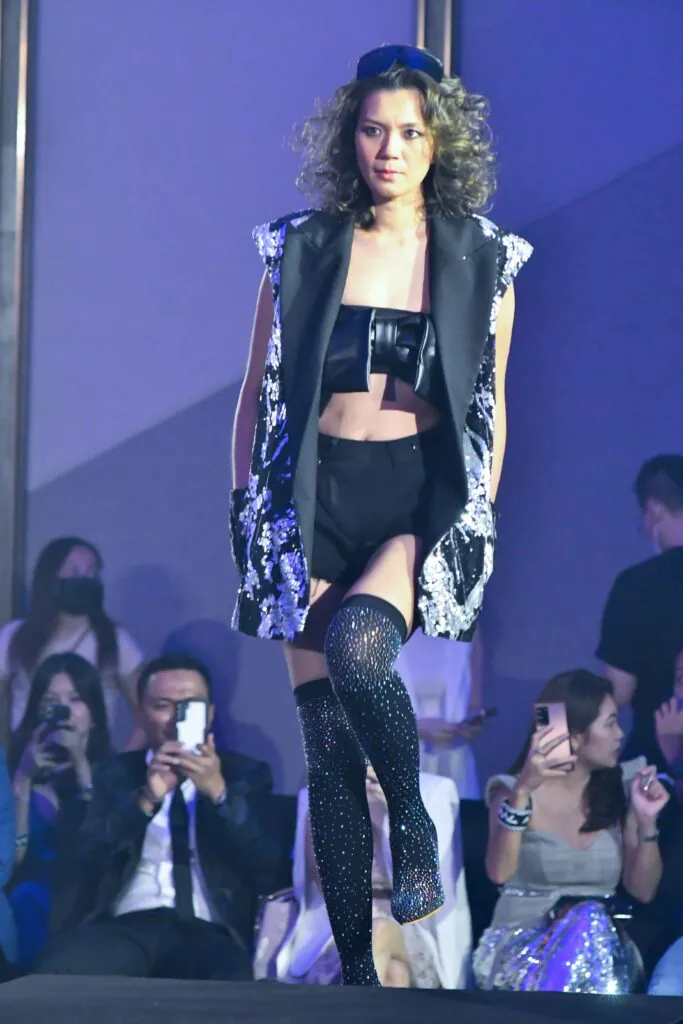 You know we gotta say yes to those sequined knee high boots! The shoulder pads give an interesting structure to the overall silhouette, bringing some form to the fun.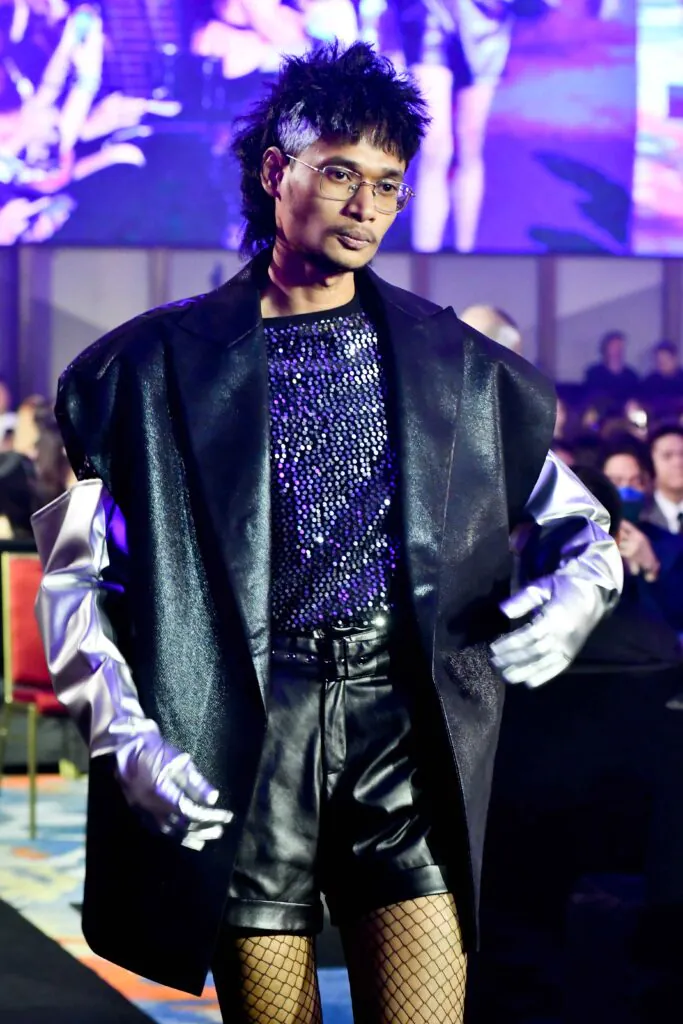 Yes to ALL OF THAT. The oversized metallic gloves reminded us of the '60s Retrofuturism movement. It goes great with the large shoulder pads, bringing this whole look to another level. Also, more men in fishnet stockings please!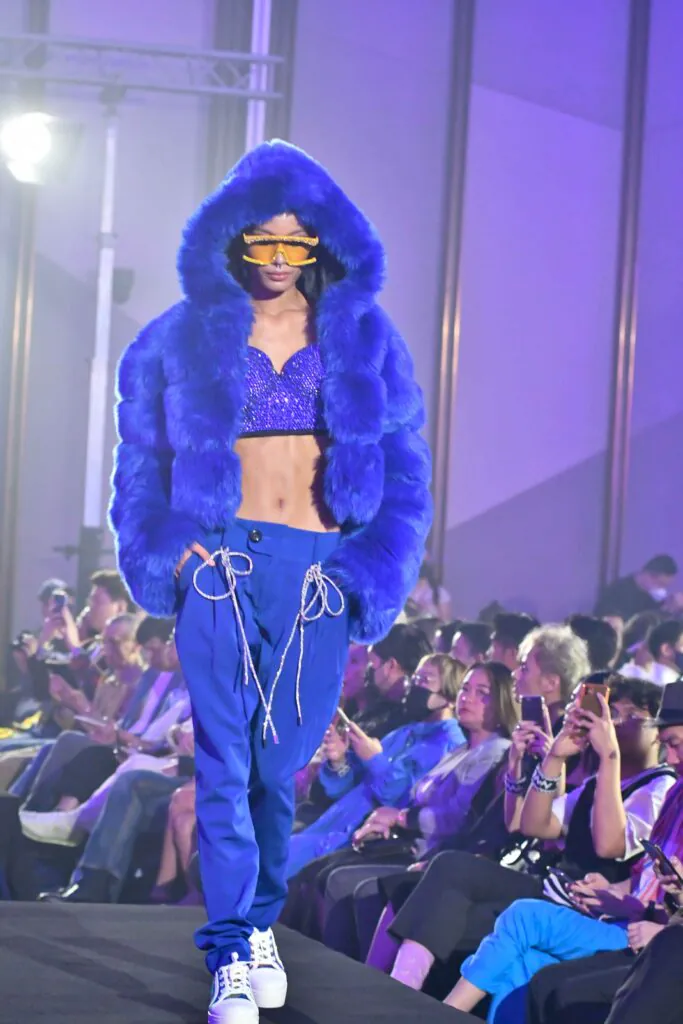 Mama G goes Full BLUE! The big yellow diamond studded bustier just adds the right amount of sassiness to the look, and the blue faux fur coat will certainly be a staple piece in anyone's wardrobe.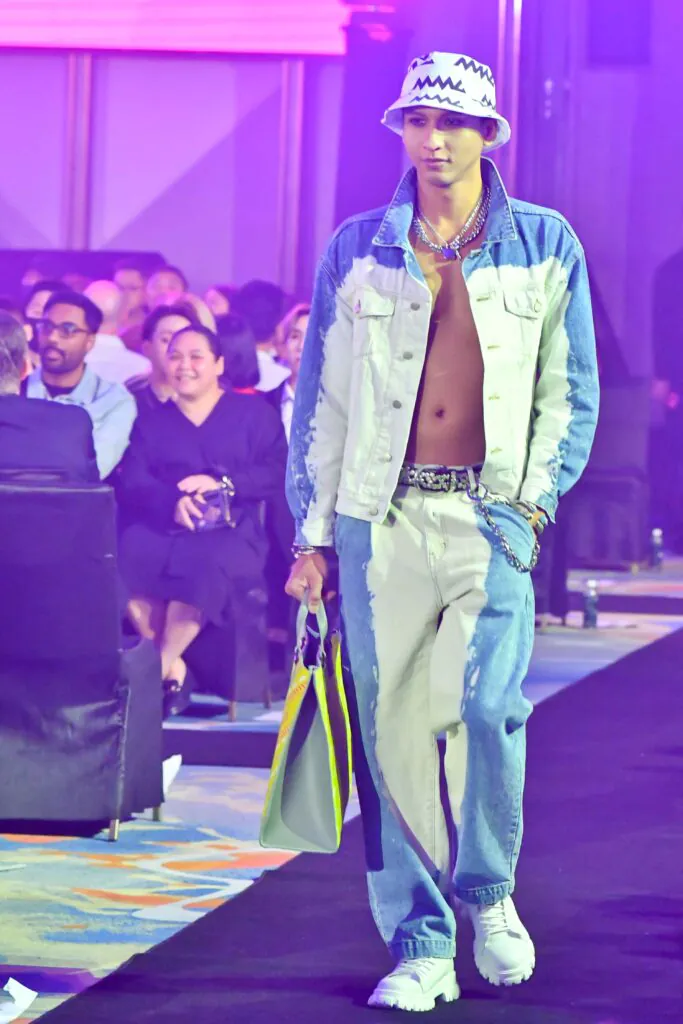 Matching sets will always be on trend. Periodt!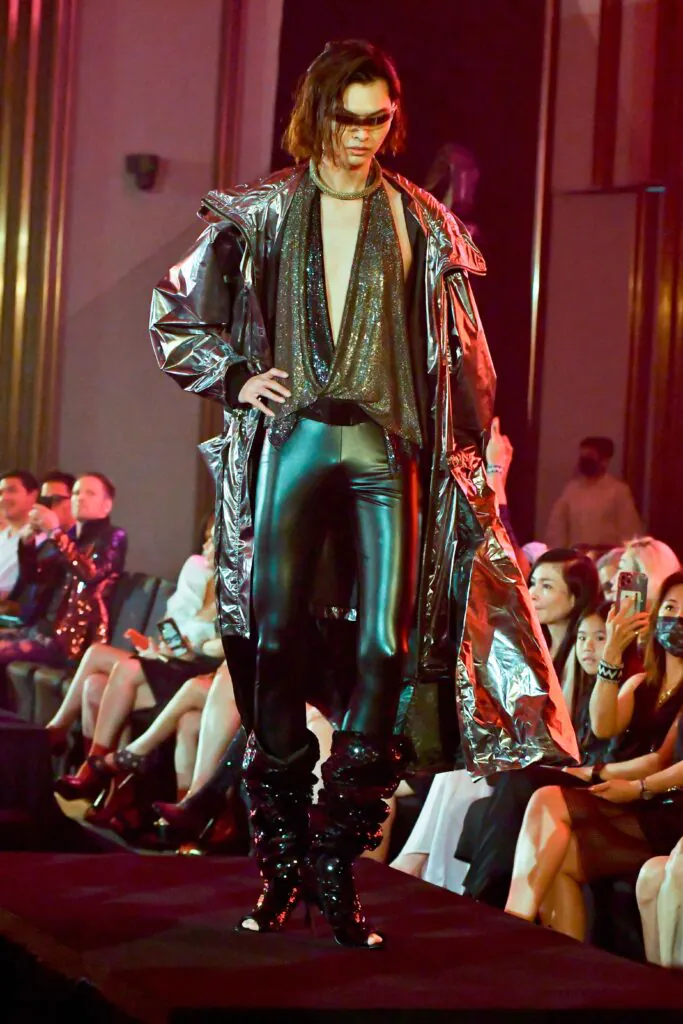 It's giving cyberpunk meets '90s glamazon and we're obsessed! The sparkly tunic top brings some glamour to this cyberpunk fantasy!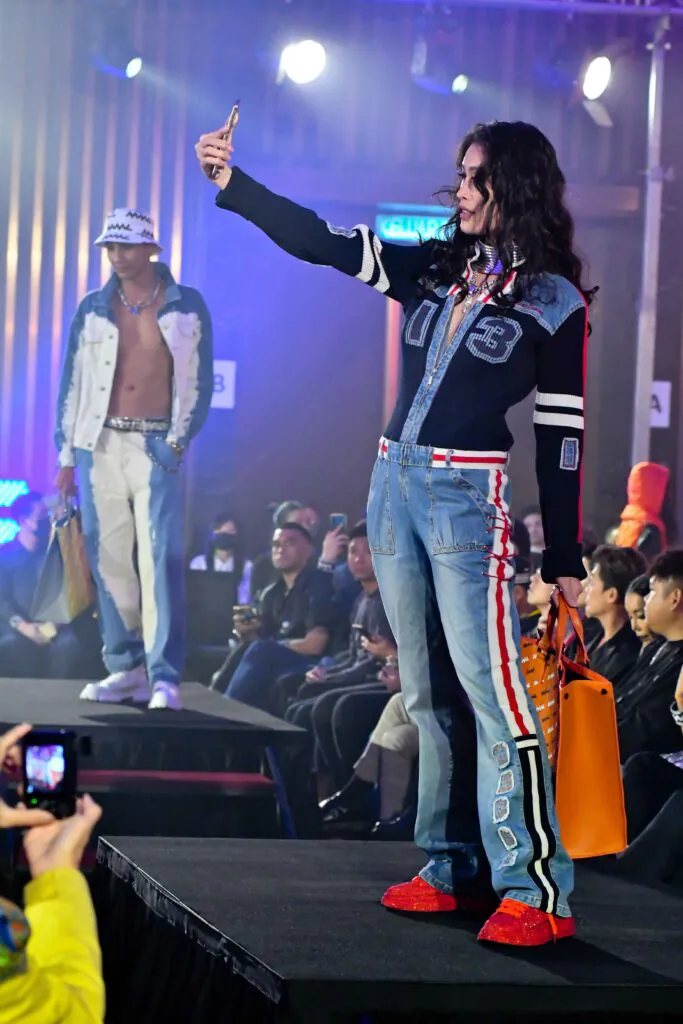 MMG switched up the pace and gave us a strikingly sporty look, and it's safe to say that Amber Chia just slays whatever runway she steps foot on!
More on fashion? Read these:
UNIQLO X JW ANDERSON's Minimalist Collection Is Maximalist Joy!