Time to hit the gym and get your reps in, because PUMA just dropped their latest installment in their Female Artist Series! This time, it features illustrator Maggie Stephenson, who's known for bringing the female form to life with abstract portrayals of women in lush, natural settings. Her whimsical work is perfectly aligned with this key initiative of PUMA's She Moves Us campaign, depicting strength in action – both physical and socially responsible. The PUMA x MAGGIE STEPHENSON collection features the artist's empowering graphics and signature shape play on high-performance footwear and clothing.
PUMA x MAGGIE STEPHENSON LOW IMPACT BRA
The PUMA x MAGGIE Low Impact Bra is a fashion-forward staple with plenty of curves, inspired by the artist's signature shape play. Made with a feminine take on the racerback, this features soft lines and a tricolour design which offers an on-trend colour block look. The collaboration co-branding sits front and center on this ribbed essential.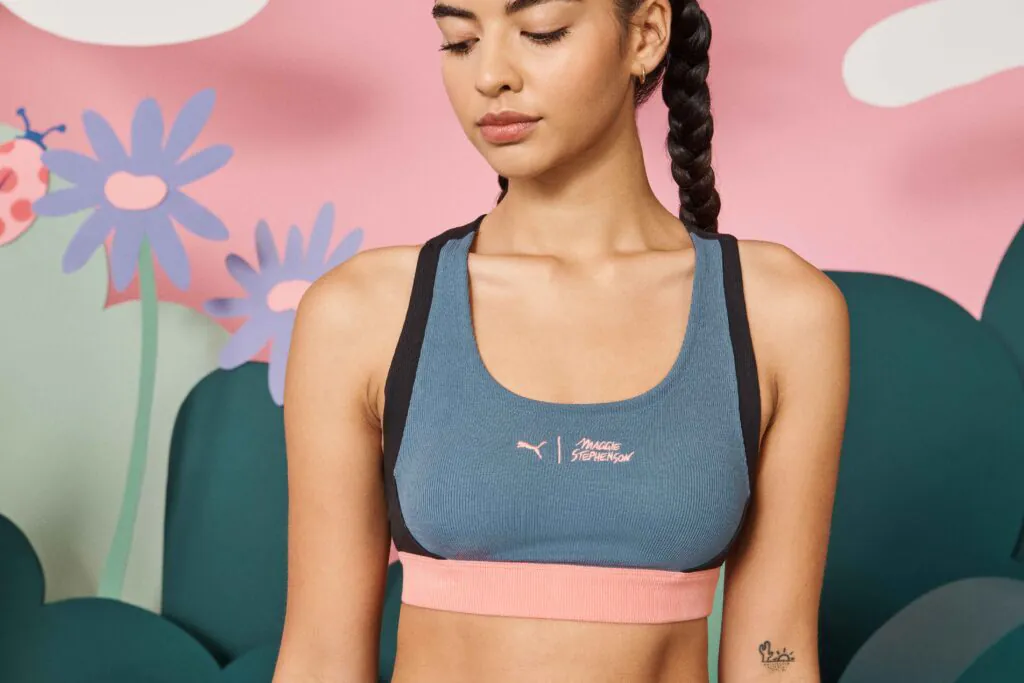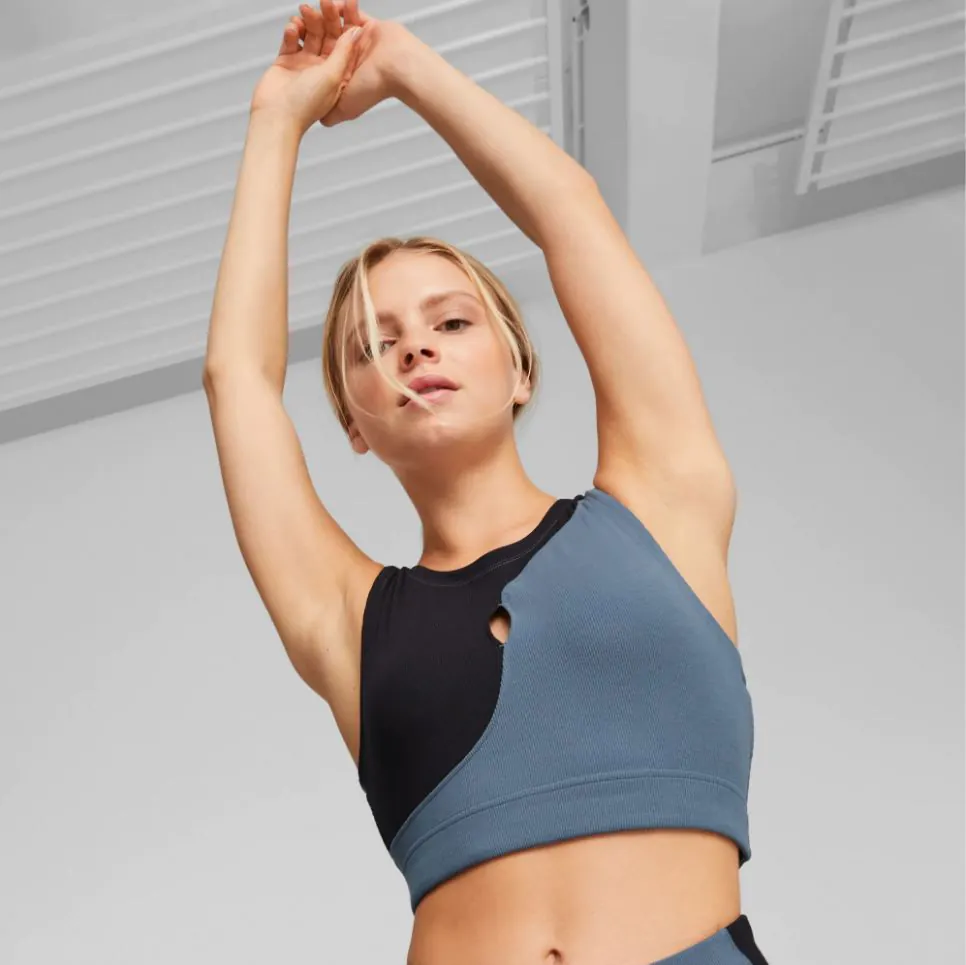 PUMA x MAGGIE STEPHENSON CROP TANK
The PUMA x MAGGIE Crop Tank features a two-tone interlocking design for a yin-yang effect, echoing the prominent curves found in the artist's work. The front keyhole adds a stylish touch, while the back serves as the perfect canvas for premium collab co-branding.
PUMA x MAGGIE STEPHENSON HW 7/8 TIGHT
The PUMA x MAGGIE High Waist 7/8 Tight features an eye-catching, artist-inspired, curved colour blocking. A two-tone treatment and flattering cut highlight the female form for a legging you'll want to live in. Add in front pockets and elevated collab co-branding for a functional and fashionable look.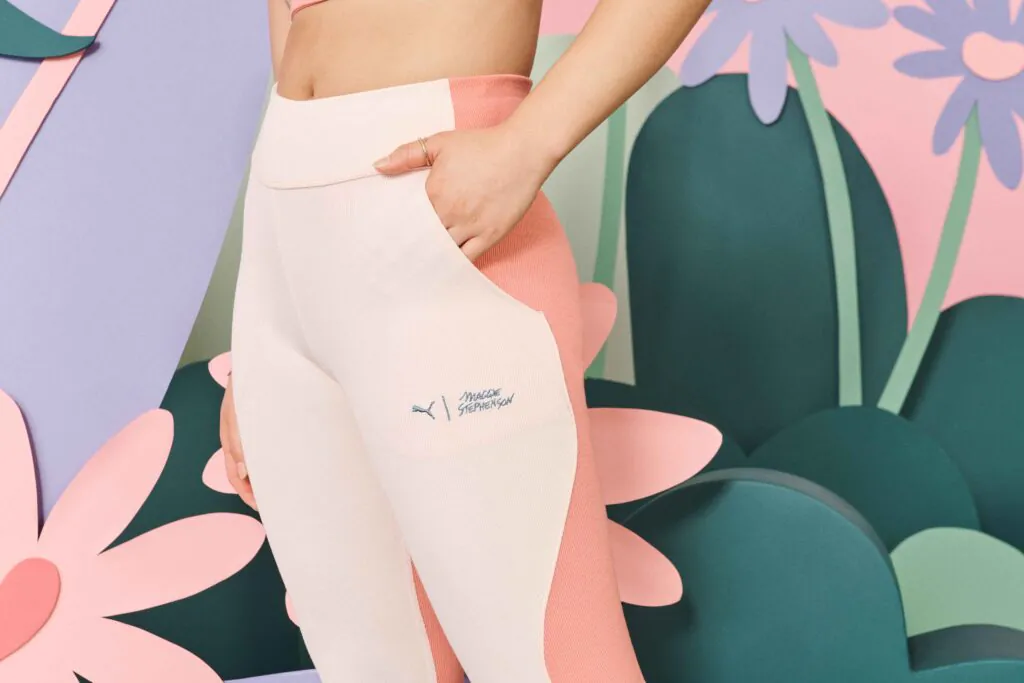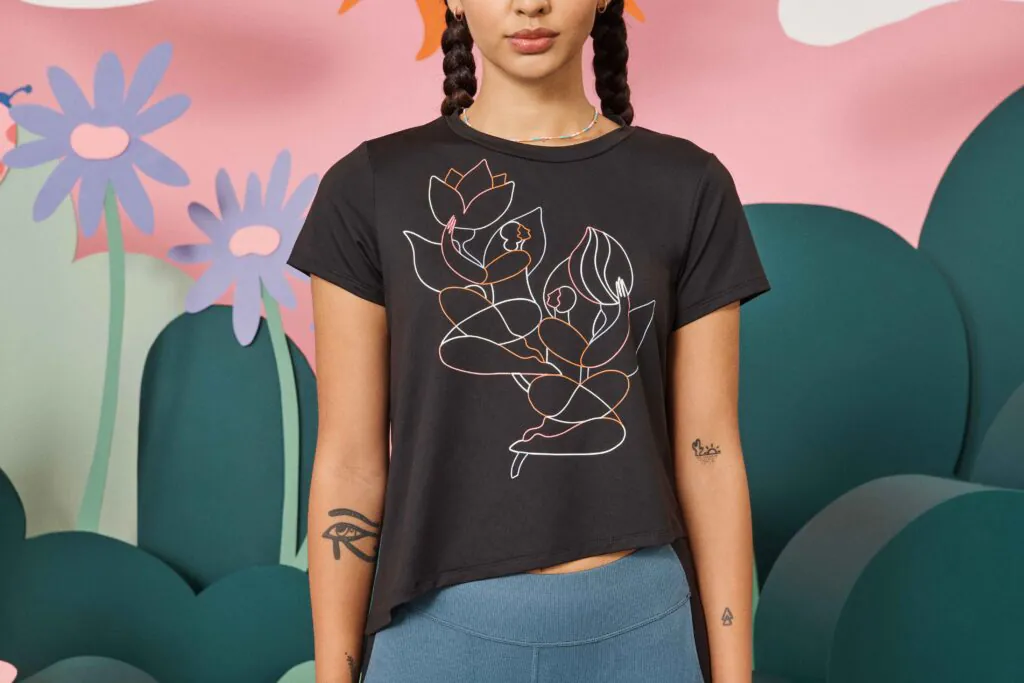 PUMA x MAGGIE STEPHENSON COMMERCIAL TEE
The PUMA x MAGGIE Commercial Tee features a curved asymmetrical hem for an understated edge. An abstract illustrated graphic created exclusively for this collaboration by the artist depicts the female form in a natural setting and perfectly complements the soft lines of this crop top. The use of sustainable materials adds an equally lovely touch.
The PUMA x MAGGIE STEPHENSON collection is now available in-store at PUMA KLCC, PUMA BBCC LaLaport and PUMA Genting Sky Avenue, with prices ranging from RM199 – RM359.