One of the things that emphasises a woman's femininity is her fragrance. You could be having a bad day, with bad hair and whatnot, but if you smell great – believe me when I say that THAT alone can make you feel and look more attractive.
One thing about fragrances that I'm not a fan of is that they wear off after a few hours – especially if you have been running errands all day. I mean, bish, it's a fragrance and it's supposed to make us smell good the whole day. Sadly though, that isn't the case with a lot of people.
Some fragrances tend to not last on our skin, and this is completely normal. In fact, there may be a few reasons why perfumes don't seem to last well on your skin, which we will look at in a minute. If you've been wondering how to make perfumes last longer, here are a few ways you can ensure that your perfume lasts all day on you.
But before that, let's look at why perfumes don't seem to last long – as well as the different types of perfumes and how to choose them.
Why Do Perfumes Not Last Long? 
One thing we should all be clear with here is that what smells good on your bestie won't necessarily smell amazing on you. If a perfume seems to last for ages on your friend, it will not necessarily last as long on you. Why, you may ask?
That's because everyone has different skin chemistry and pheromones. In other words, we all have different skin types – some of us may have oilier skin and some may have dryer skin. Some of us may sweat more than others. And all these tiny factors can actually disturb the actual scent of your fragrance.
Usually, when your skin is dry, the fragrance oil will not be able to penetrate your skin and it evaporates into thin air. Sweat is also another reason as to why fragrances may not seem to last well on your skin. And then comes other factors, like not showering consistently, heavy body odours, etc.
Types Of Perfumes 
There are many ways a fragrance can be produced, and many different types of fragrances. Perfumes are typically made of fragrance oils, which are perfumed essences that are infused in alcohol along with water. Which brings us to the types of fragrances that are based on the concentration of perfume essence in them.
Parfum Extract – Has the highest percentage of concentration, with 15% to 40%
Eau de Parfum – Also contains a slightly high concentration percentage, usually within 10% to 20%
Eau de Toilette – This is more of a subtle concentration percentage, usually around 5% to 15%
Eau de Cologne – Has the lowest concentration percentage at about 2% to 4%
So, when shopping for your fragrance, be sure to look out for these types to know how strong your perfume is. I usually prefer parfum. If you have a more sensitive nose or you generally prefer subtler scents, then the Eau de Toilette and Cologne would be perfect for you.
However, with the Eau de Toilette and Cologne, you might have to keep retouching your fragrance every few hours, since they do tone down pretty fast as compared to an Eau de Parfum. And if we are going to be talking about pricing, naturally, an Eau de Parfum will be on the pricier side; whereas, the Eau de Toilette is less expensive.
But if you ask me, since I'm a fragrance junkie, I would rather save up all my money and splurge on a signature parfum scent that costs me hundreds of Ringgit – only because it's going to last me a while and I can enjoy smelling good for long hours.
Now, let's get to the point of this article, shall we?
How To Make Fragrances Last Longer
1. Take A Shower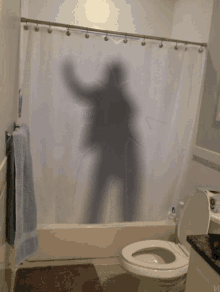 Pretty basic bish, I know! But seriously though – you can't expect a fragrance to last on your skin when clearly, water hasn't cleansed you in days. Fragrances are only meant to add a good whiff of smell to you – taking showers is a crucial step to hygiene and smelling good naturally, as well eliminating any body odour.
Fragrances only tend to last longer on cleaner skin.
2. Moisturize 
As mentioned above, it is unlikely for a perfume to stick to dry and dehydrated skin, as it only makes the fragrance evaporate into thin air. If your skin is on the dry side, moisturizing right after stepping out of the shower is a good habit. Apply any type of lotion to your arms and legs, especially near your pulse points.
One thing to be careful of here is: when lotions and fragrances mix, they tend to disturb the actual scent of the fragrance, and even emit a rather weird smell. So, what you can do here is try getting a subtle scented lotion or even a scentless lotion.
They key is to only moisturize – we most certainly do not wanna layer on too many different scents. OR, you can even pair your fragrance with it's own lotion. Usually sold in sets – like the Victoria Secret perfumes and lotion sets, Bath & Body Works fragrance and lotion set, Body Shop fragrance and lotion set and so on. Layering the same scents will totes make your fragrance last longer.
3. Use Petroleum Jelly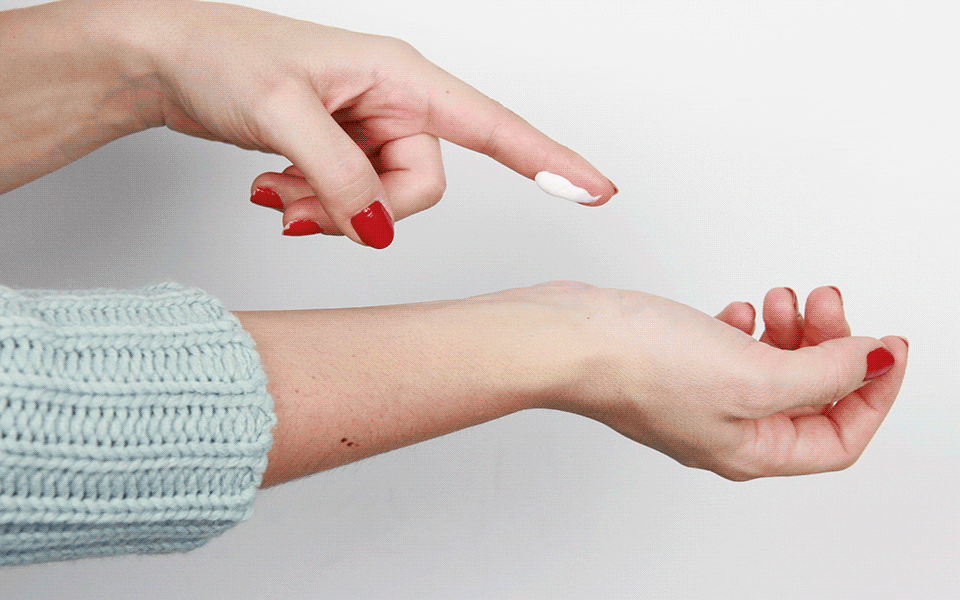 If lotions make you feel greasy, sweaty and just overall uncomfortable – try petroleum jelly. Apply a little bit of petroleum jelly on the points you spray your fragrance on for hydration. This will give sort of a base for your perfume to lay on without disappearing all too quickly.
4. Choose The Right Points 
Honey, you don't just spray a fragrance wherever you like. There are certain places of your body that are warmer than the rest of you, and usually, fragrances tend to hold on stronger to these warmer parts.
Where to spray a fragrance? On both your wrists, on the pulse points at your neck, behind your ears, on the folds of your elbows and behind the knees.
Like Coco Chanel said, spray your perfume where you wanna be kissed. So, the area between your cleavage can be a good fragrance point too!
5. Don't Rub Wrists Together 
One of the common mistakes most people do when spraying fragrance is rubbing their wrists together to transfer the smell. Honey, please stop! You're not transferring the scent, you're only damaging the scent layers.
Instead of harshly rubbing your wrists together, gently dab your wrists against each other if you wish to tranfer the smell from one wrist to another.
6. Spray At A Distance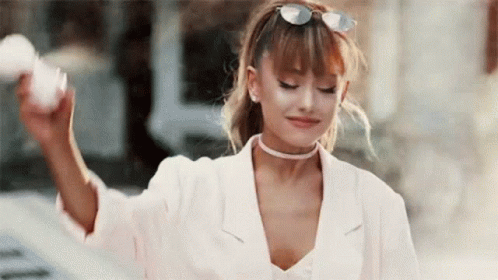 When spraying your perfume, always be sure to place the bottle at least 5 to 7 inches away from your skin to make sure the scent spreads evenly on your skin, as well as to avoid large perfume droplets.
Similarly, when spraying onto clothes, avoid spraying too closely to avoid staining the fabrics.
7. Spray Some On Your Hair 
One of the best ways to make heads turn as you walk by is by spraying a little bit of your perfume on your hair. Don't directly spray fragrance on your hair, as it is alcohol and can damage your locks. Spray a little on your comb or hairbrush and gently brush through your hair so your hair, too, can smell just as great.
More on fragrances? Read these: