ALDO is celebrating its recurrent theme of elevating life through fun and soul throughout 2022. This Fall, the brand is honouring all your get-togethers and spontaneous adventures, while valuing the comforts of staying in – and the excitement that comes with both. With a renewed focus on comfort and versatility featuring a revitalized pragmatism and grace, this season is definitely not without a little flair. THINK: Psychedelic palettes, elevated embellishments, eye-catching silhouettes and so much more… all designed in our Pillow Walk™ technology for superior comfort.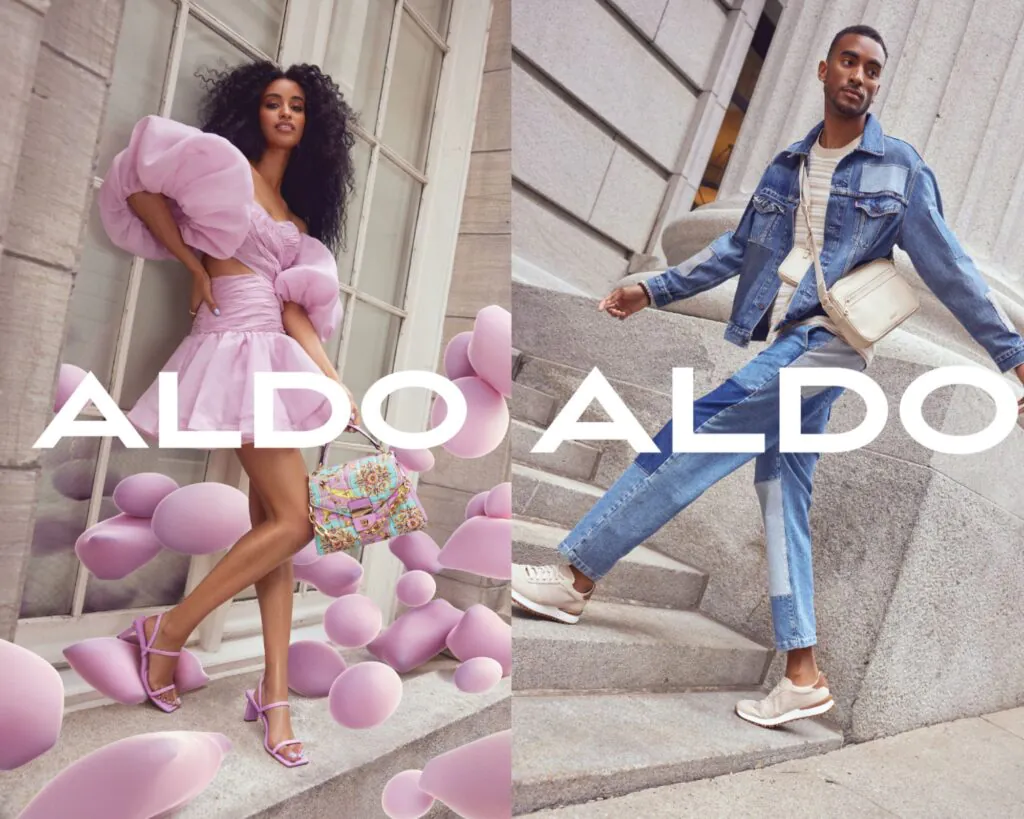 Fancy Footwork
From flared block heels, architectural stilettos to loafers, oxfords and sneakers featuring elevated embellishments, this eye-catching edit is loaded with comfort and flair. Whether looking for a date night look, event ensemble or a standout day getup, these double-tap worthy styles curated with ALDO's signature Pillow Walk™ technology are guaranteed statement makers. ALDO Pillow Walk™ technology is designed with moulded foam and padded insoles, perfect for feet that have grown accustomed to comfort. Draw in all the attention with dramatic accessories and an equally head-turning luxe handbag, finishing off this awe-inducing look.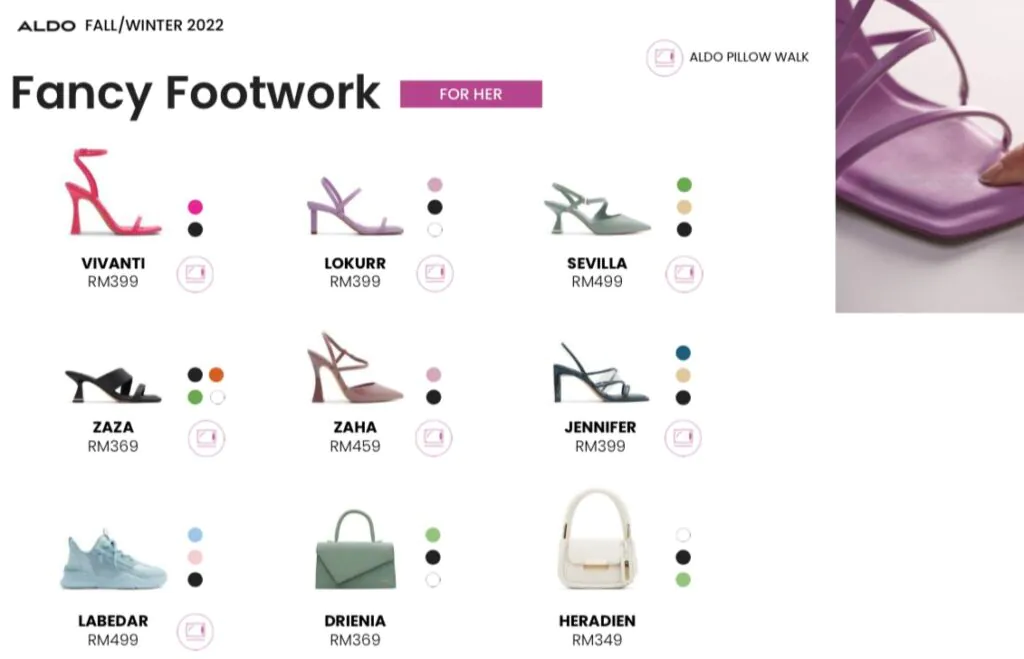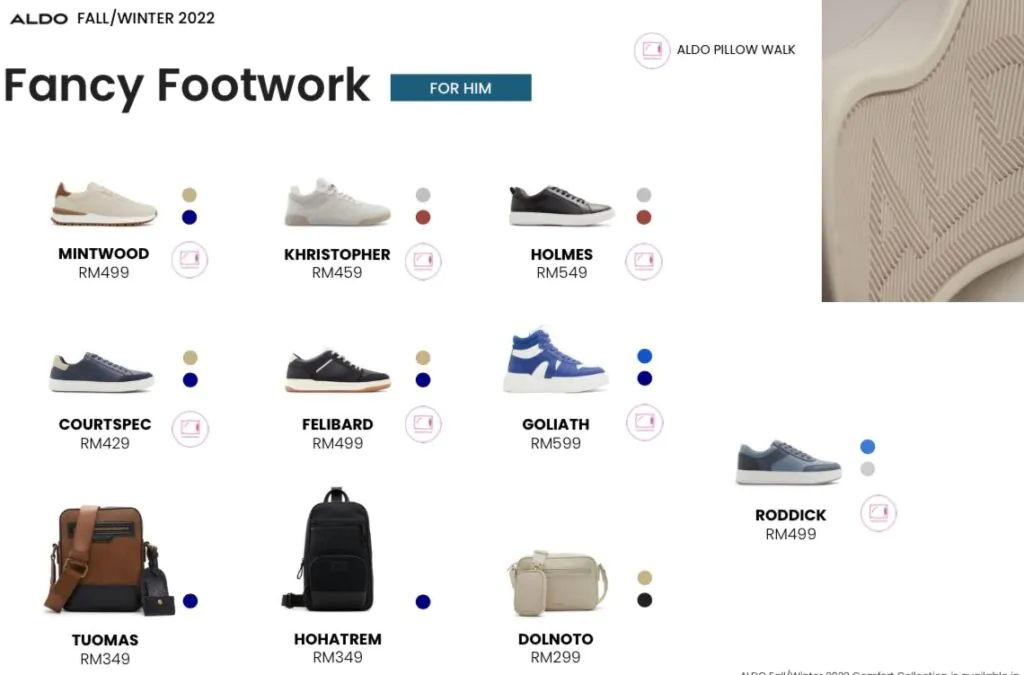 A Y2K Resurgence
Platform heels are making big waves this season, with the resurgence of Y2K-inspired sky-high styles. From patent silhouettes and studded embellishments, to vibrant showstopping hues, these heels make a serious statement with ankle straps that work overtime. Pair these looks with throwback retro handbags for living out the most daring Y2K fashion fantasies this Fall.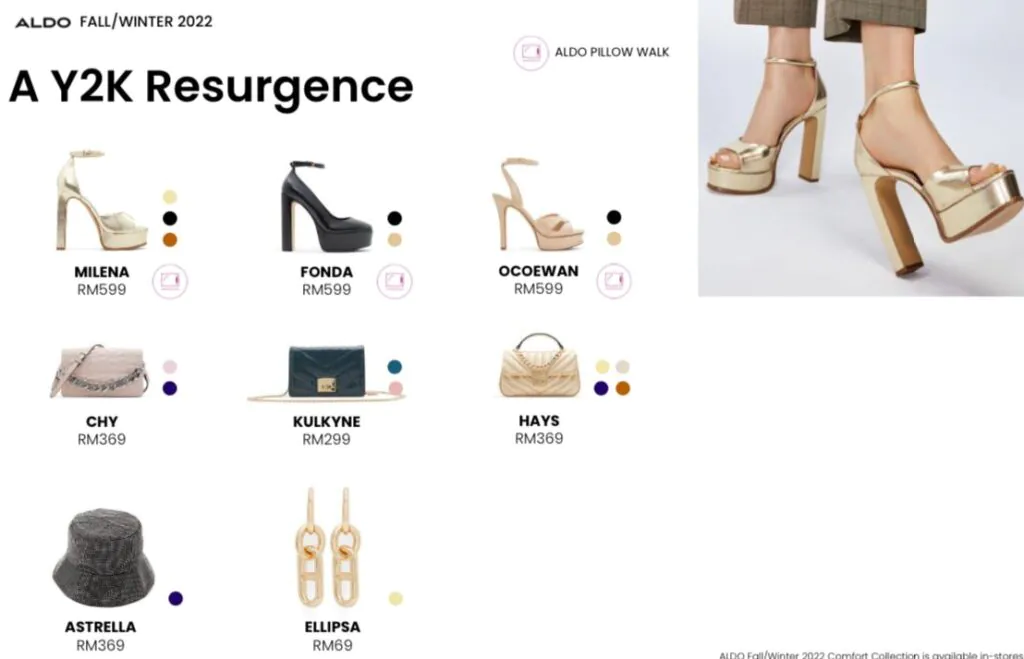 Sole-Full Fall
Loafers and oxfords have stood the test of time, and this Fall, these classic wardrobe staples get the modern treatment. Expect a serious fashion makeover with ultra-chunky soles, statement metal hardware and platform heels. This selection featuring lightweight technology is sophisticated enough for the office, while their fresh and elevated embellishments create a bold fashion choice providing the perfect blend of classic, trendy, and edgy.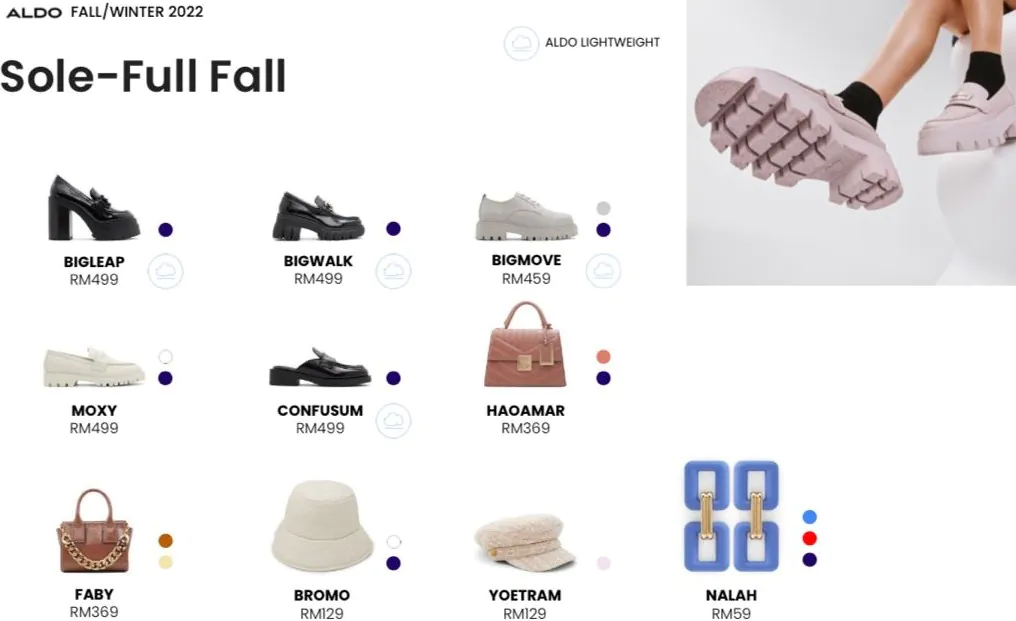 Flex Your Best
Comfortable yet flexible fit. Designed with flex sole technology and soft materials for superior comfort and increased foot control, our specially curated selection of ultra-flexible shoes were made so you can walk, bend and move with ease all day long. These shoes were made for more than just walking and they are ready to work double duty, taking you from sunrise to post-work bevvies. We created them with your feet in mind, so get ready to give your feet some much needed relief and a refresh with ALDO Flex.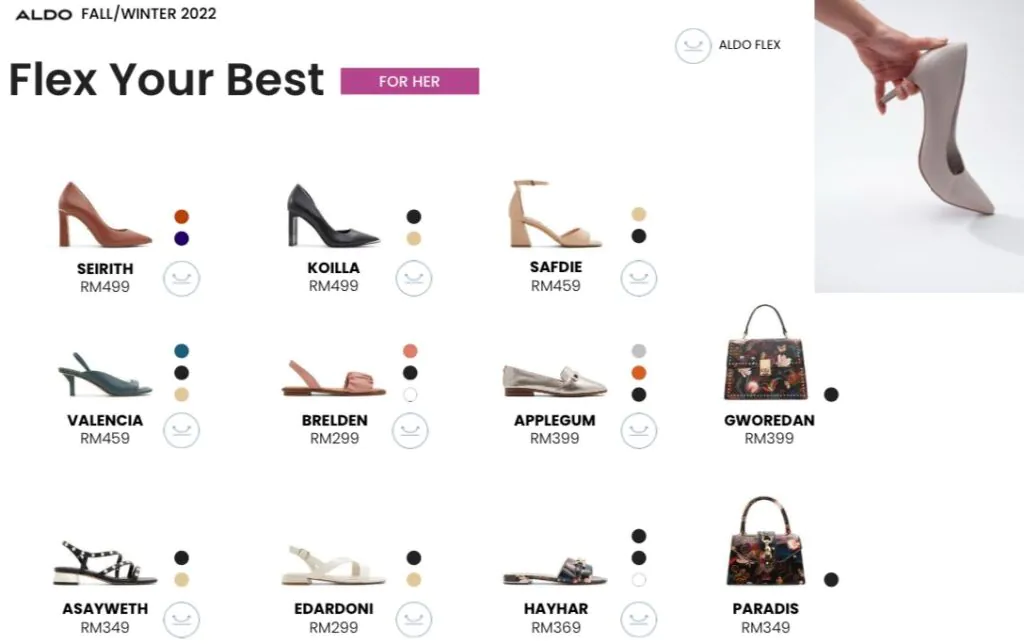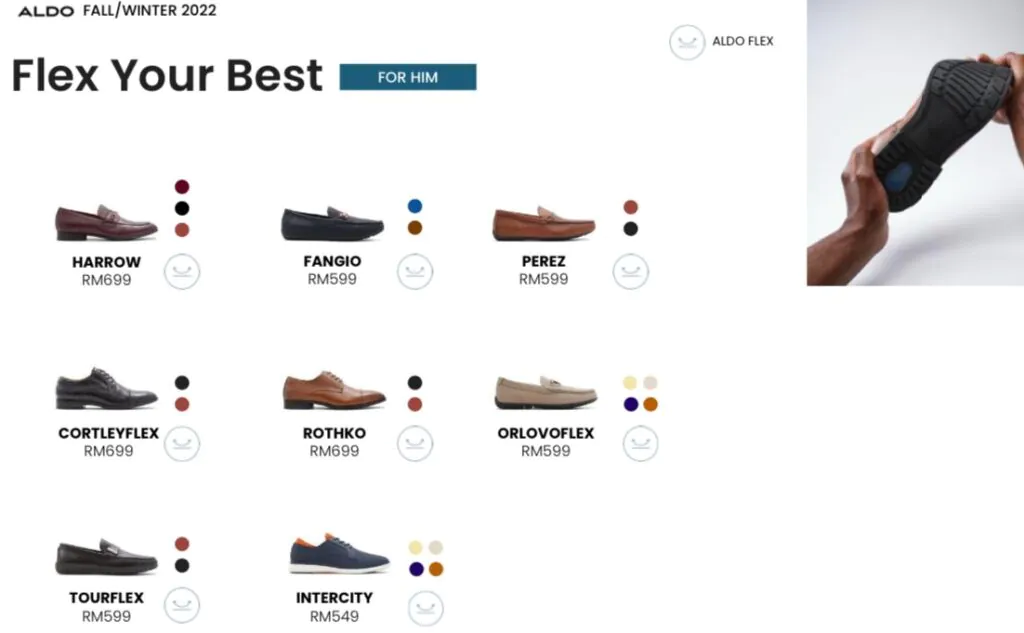 The ALDO Fall/Winter 2022 Comfort Collection is available in stores and online. For more, visit ALDO's website or its Facebook or Instagram pages.
More on fashion? Read these: