Levi's Fall 2022 look is all about oversized 90s style, as epitomised by the SilverTab™ collection – and we're living for it!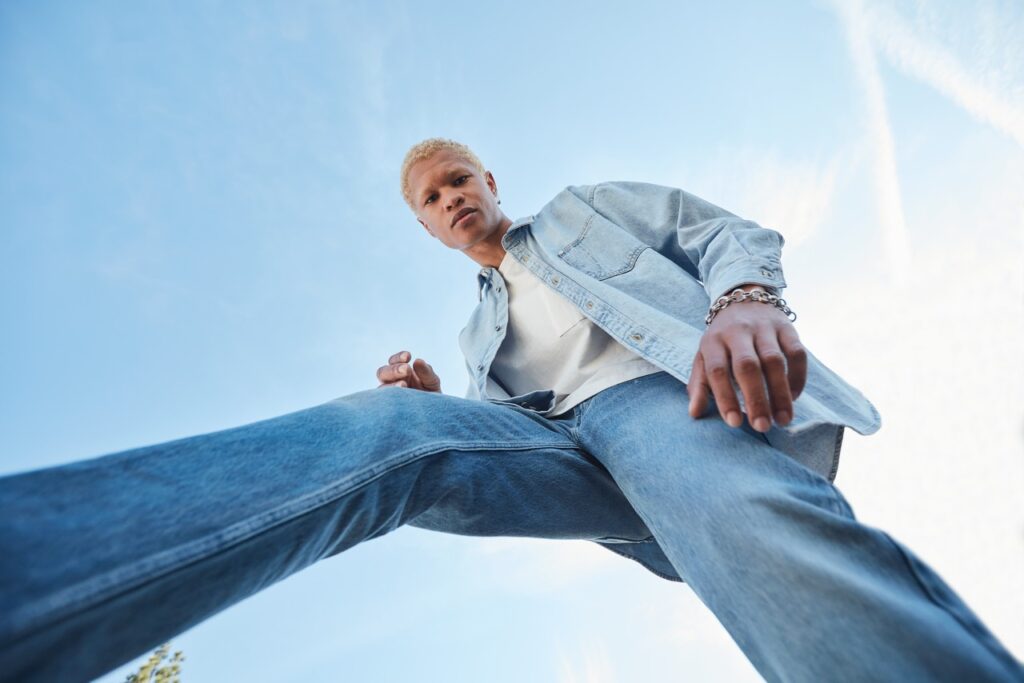 Originally launched by Levi's® a decade earlier, SilverTab™ became the go-to '90s collection thanks to its baggy styles, inspired hip-hop and the skateboard scene. Just as Levi's® Orange Tab established the counterculture look of the 1960s and '70s, Levi's® SilverTab™ was the official uniform of the 1990s. And now, after a brief reboot in 2018 – and a Levi's® SecondHand capsule in 2020 – SilverTab™ is officially back for Fall 2022 with a brand new oversized, 1990s-inspired collection.
Reviving not only the styles and fits of the original '90s SilverTab™ collection, the new 2022 collection also brings back the quintessential attitude of the '90s as well. Featuring the original silver-coloured tab on the pocket of the denim and the SilverTab™ backpatch, the collection includes a range of oversized jeans, Truckers, and shorts, as well as oversized graphic tees and tops, plus accessories, all of which bring back a sense of '90s nostalgia.
Defined by their loose, baggy silhouettes, part of the popularity of the original Levi's® SilverTab™ line was the fact that few mainstream brands were offering those fits at the time. It was exactly the sort of oversized look that '90s skaters and hip-hop artists were looking for. Which gave it just the sort of cultural cache that defined the style of the era. Loose and baggy, cinched and low, washed and faded, with maybe a frayed hem or two. It's hard to imagine anything more uniquely '90s than that.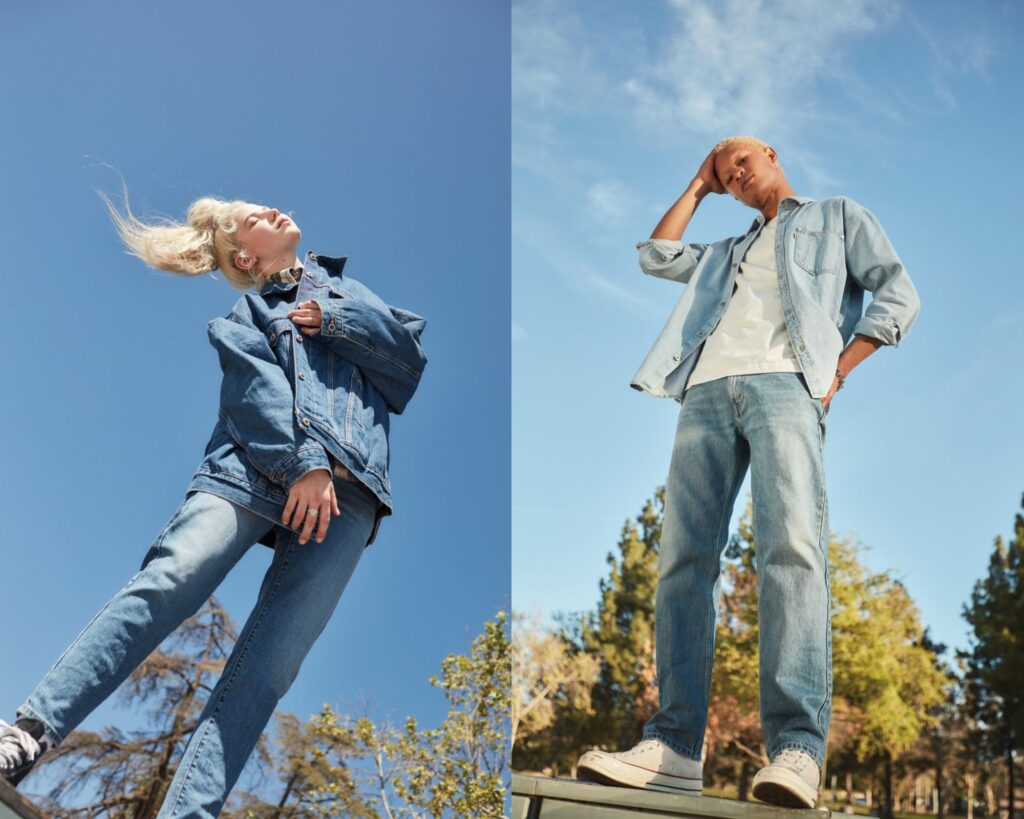 SilverTab Loose Trucker (RM409) and SilverTab Mom High Waisted Jeans (RM299)

SilverTab Straight Jeans (RM319)
As part of the new 2022 collection, Levi's® recreated the same loose, baggy fits – not to mention those perfectly faded washes – that capture the original '90s attitude, but with a modern feel. Standout pieces include the '94 Baggy SilverTab™ Jean for women and both the SilverTab™ Loose Jean and SilverTab™ Straight Jean for men. Each comes in a range of indigo washes – as well as a special Green Machine wash on the men's Loose – and feature the classic silver-coloured tab on the back pocket as well as the iconic backpatch with SilverTab™ logo over the Levi's® Two Horse pull.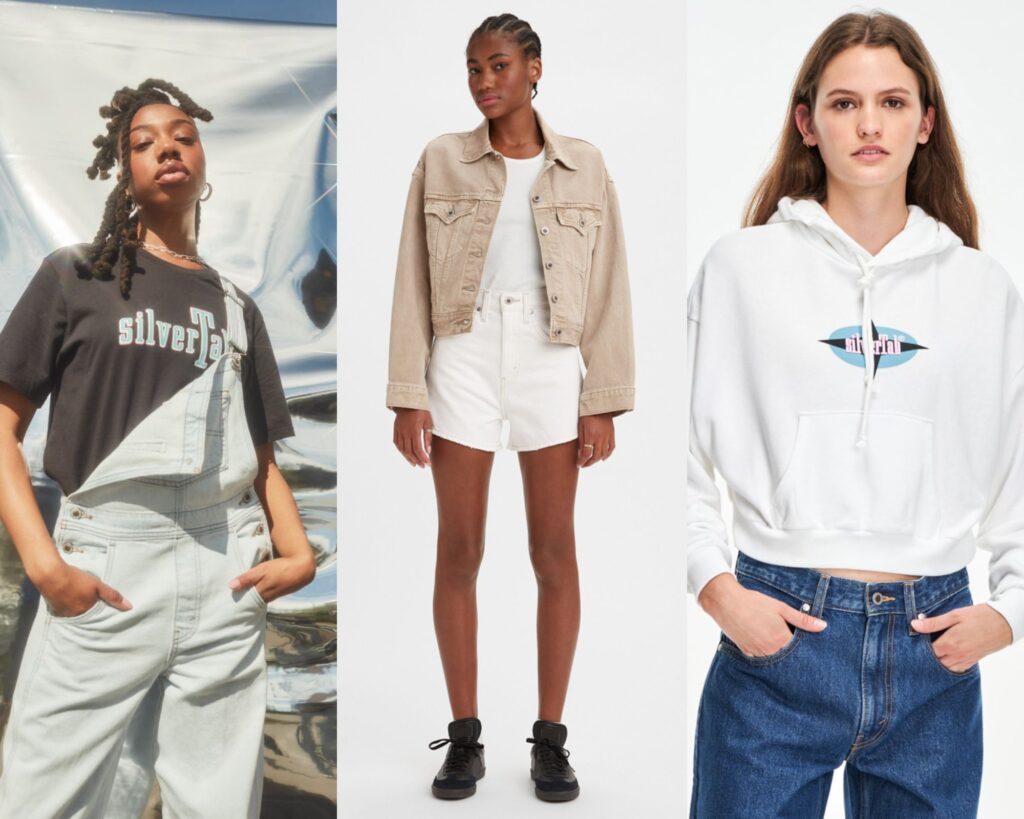 SilverTab Overall T3 Home Sweet Home (RM319)

SilverTab High Waisted Mom Shorts (RM159) 

SilverTab Graphic Laundry Hoodie (RM229)
The jeans in the collection also get matching oversized SilverTab™ Truckers, which feature the silver-coloured tab and SilverTab™ backpatch. For women, there's an extra hit of '90s nostalgia thanks to the SilverTab™ Overall, a classic Levi's® denim overall that comes in an oversized SilverTab™ fit. Also included in the collection is a range of graphic tees featuring the original SilverTab™ logo, as well as a plaid SilverTab™ Oversized Shirt for men and a Striped SilverTab™ Loose Shirt for women.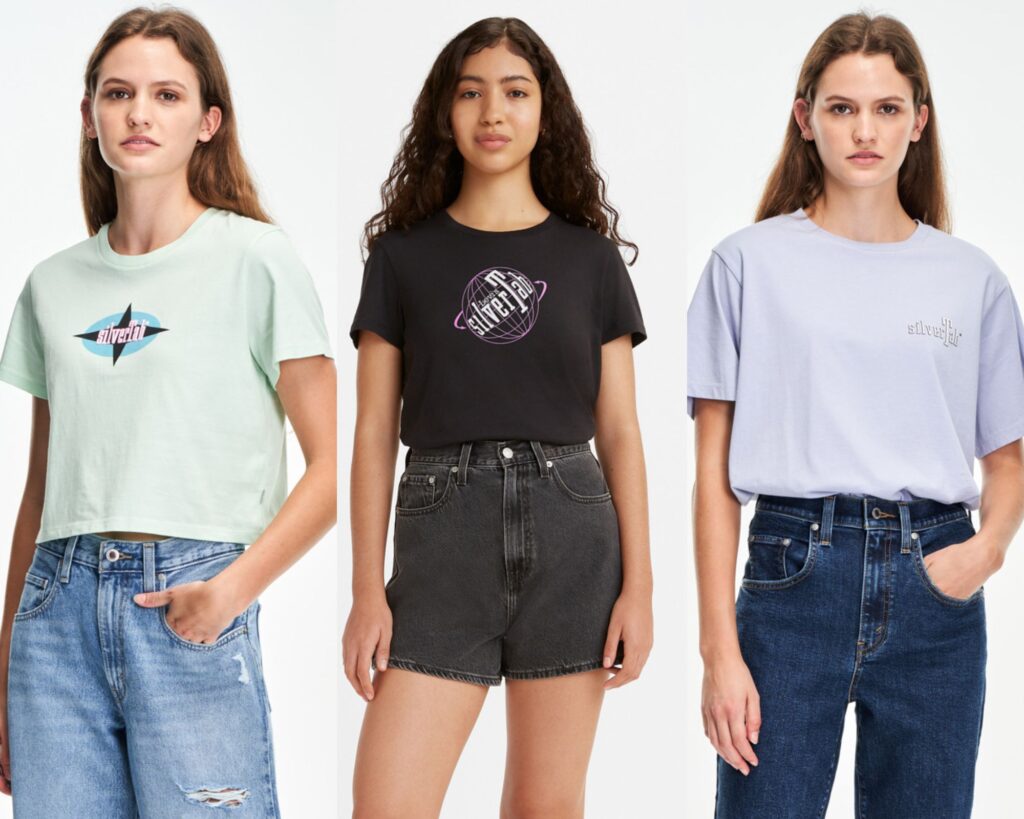 Women's Cropped Jordie Tee (RM119)

Women's Perfect Tee (RM119)

Women's Graphic Jet T-Shirt (RM119) 
Accessories get the full '90s SilverTab™ treatment and include a Grommet Strap Belt with Roller Buckle for women, a Double Prong strap belt for men, and a soft corduroy Bucket Hat for both men and women. All in all, it's the perfect collection to bring a bit of '90s nostalgia to some modern day oversized style.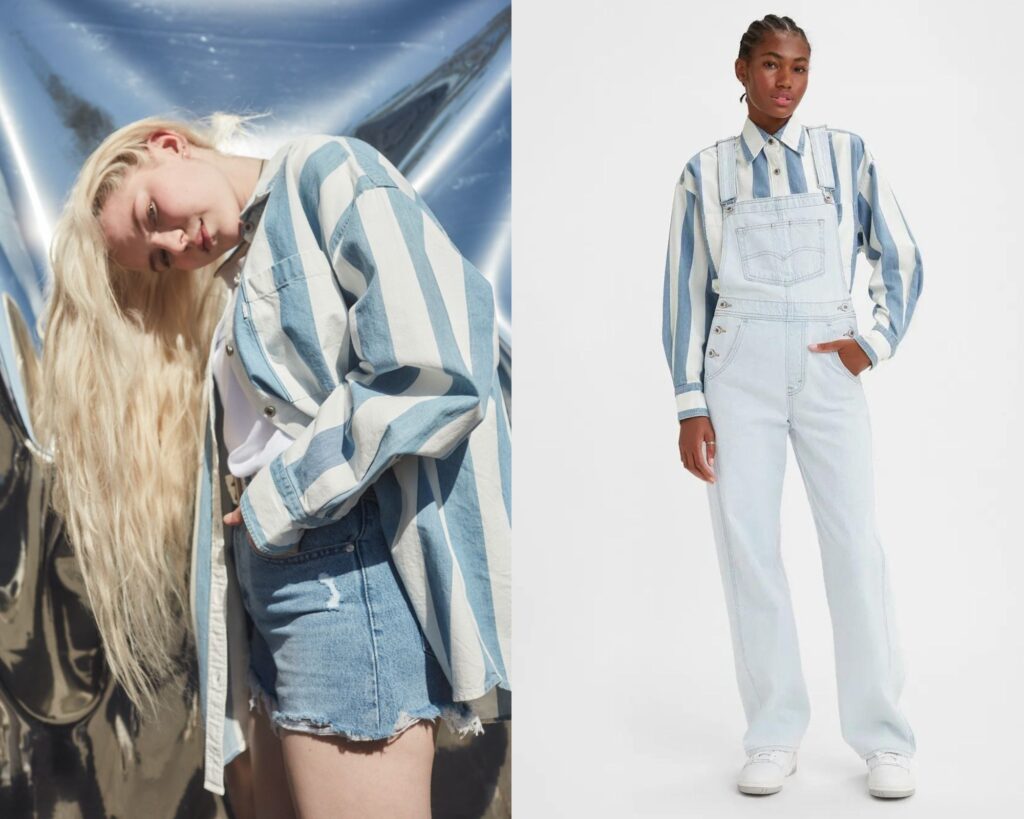 SilverTab Loose Shirt (RM229)

SilverTab Overalls (RM229)
The SilverTab™ collection will be available from 30 August at levi.com.my, all Levi's® stores, and selected department stores nationwide. The Levi's® Tailor shop is located at Lot 346A, 3rd Floor, Suria KLCC, Kuala Lumpur and Lot 3.20.00 Pavilion Bukit Jalil.
More on fashion? Read these: