From Train to Busan garnering international acclaim for its fresh take on the zombie apocalypse genre to Parasite becoming the first foreign-language film to win an Oscar for Best Picture, Korean cinema has grown by leaps and bounds in recent years. 
As Parasite director Bong Joon-ho put it in his acceptance speech, "Once you overcome the one inch tall barrier of subtitles, you will be introduced to so many more amazing films." If you have yet to experience what Korean films have to offer or are looking for more to dive into, here's a list of films to add to your watchlist:
1. Carter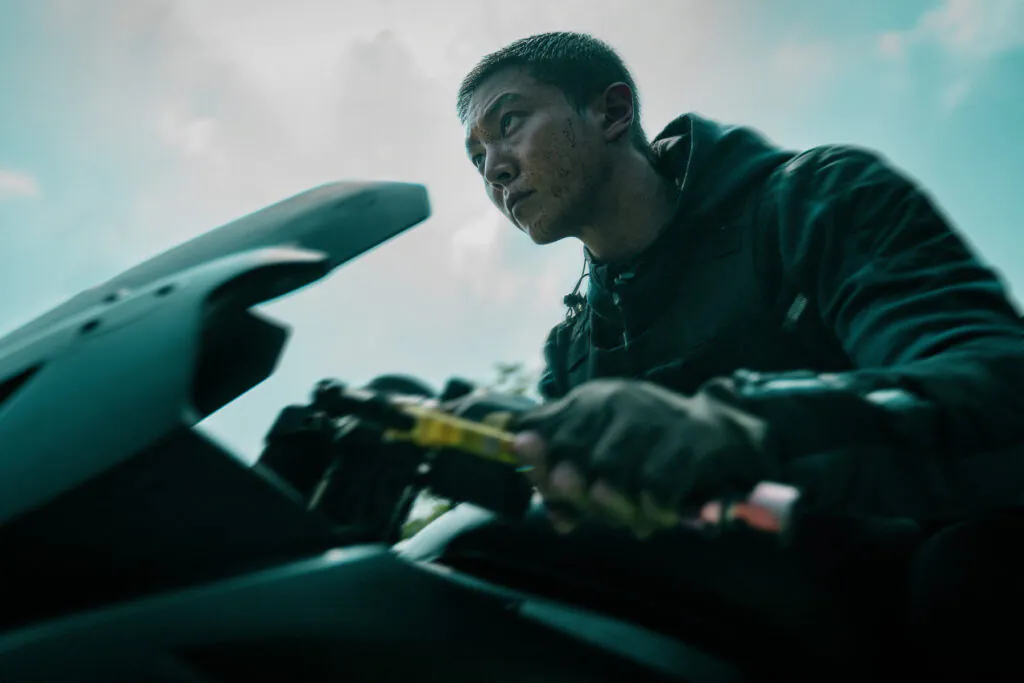 Joo Won, who plays the titular character, describes the project as "incomparable to [my] previous works", and for good reason.  
While director Jung Byung-gil – who rose to international acclaim with action thriller The Villainess – is no stranger to hard-hitting action, Carter marks his first attempt at a single-take film. The ambitious concept is a longtime dream of his, and Carter proved to be the perfect platform for Jung to push the envelope when it comes to unconventional action sequences. 
The one-take concept, coupled with the camera in constant motion, captures the intensity and urgency of the fighting machine's race for survival. From the get-go, Carter pulls out all the stops – from hand-to-hand combat with a never-ending stream of thugs in a bathhouse and rooftop chases, to heart-racing vehicle pursuits and even a wild mid-air helicopter vs. helicopter showdown.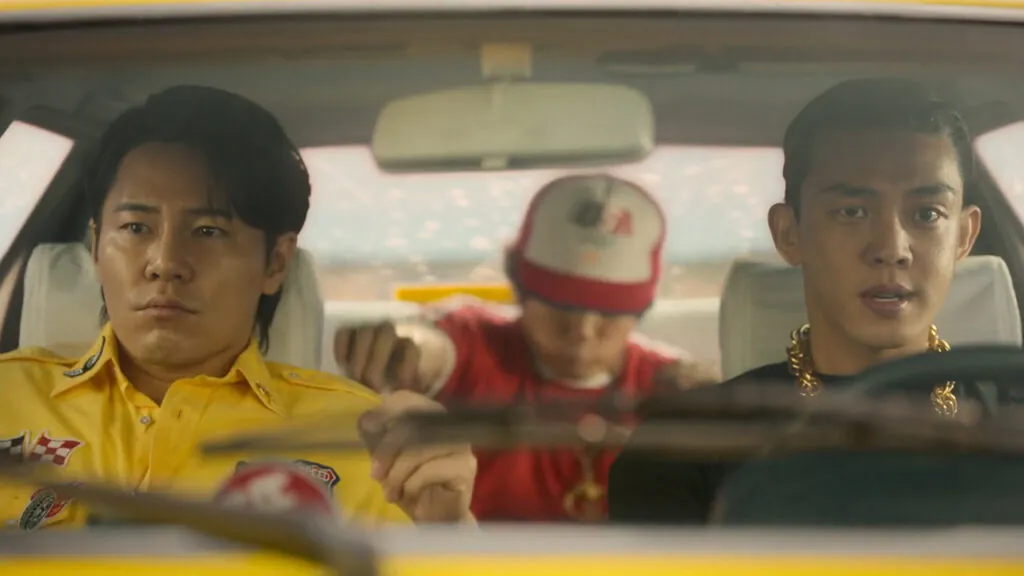 2. Seoul Vibe
Set in days leading up to the 1988 Seoul Olympics, Seoul Vibe is a window into the vibrant past of the South Korean capital, while also shining a light on the dark underbelly of the rich and powerful. Against the backdrop of hip '80s iconography, hip hop music, and vintage cars, the upcoming action blockbuster follows a ragtag crew of drivers and mechanics who go undercover to unravel a corrupt VIP's money laundering scheme. 
Fast-paced action and retro imagery aside, the film also offers a glimpse of the raw side of how Seoul's rapid redevelopment in preparation for the Olympics affected the poor, a subject matter that is often overlooked in history books. 
Seoul Vibe is set to premiere on 26 August, exclusively on Netflix.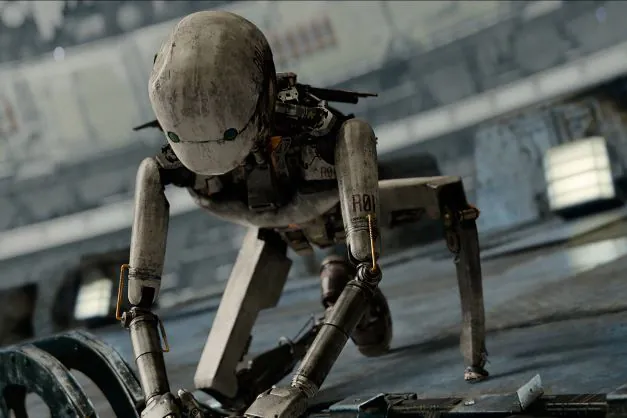 3. Space Sweepers
A movie that was more than 10 years in the making, Space Sweepers is widely regarded as the first Korean space blockbuster. Amid comparisons to Guardians of the Galaxy and Star Wars, it is still worth noting that for the first time, Korean characters take centre stage in a universe that is usually dominated by Hollywood superheroes and space warriors. 
Space Sweepers also marked another milestone for Korean cinema – Yoo Hae-jin, who plays Bubs, is the first Korean actor to play a robot character through motion capture in addition to providing its voice.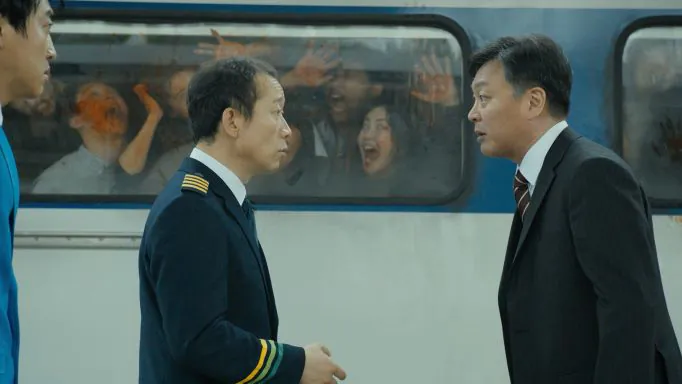 4. Train To Busan
Undoubtedly a must-watch if you're a fan of zombie films (and highly recommended even if you're not), Train to Busan is more than just a movie about a group of humans trying to outrun and survive a zombie apocalypse. 
Alongside Its unique setting and jaw-dropping action set pieces, the film holds a mirror up to human nature, peeling away the layers of the characters' true selves in the face of a life-threatening situation. Weaved into the drama and tension of the high-stakes journey is thought-provoking social commentary that many can relate to, most notably the selfishness and untrustworthiness of the rich and powerful, and ultimately, showing that the day is saved by regular people who stepped up and sacrificed themselves to give their loved ones a fighting chance.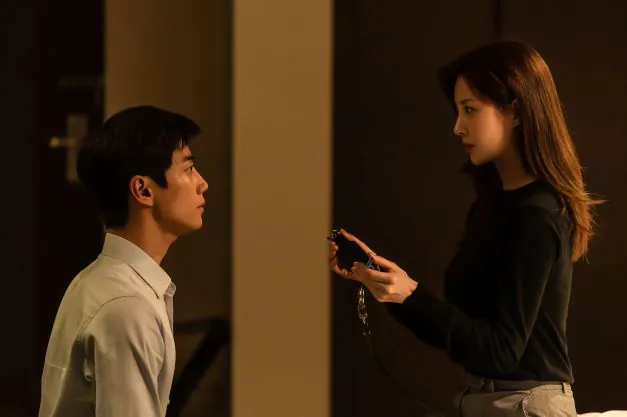 5. Love And Leashes
Far from the spicy (and somewhat dubious) depictions of kinks in erotic films like the Fifty Shades trilogy and 365 Days, Love and Leashes takes a sweet and sensual approach to exploring sexual freedom and experimentation between its romantic leads.  
Based on the webtoon Moral Sense, the romantic comedy offers a wholesome look at the often stigmatised subject matter of sexual kinks. The film made efforts to depict a healthy and respectful BDSM relationship between consenting adults, particularly in portraying the central couple's respectful exploration of each other's boundaries and budding romance. Love and Leashes also manages to convey its message without overly explicit scenes, although we still wouldn't recommend watching this with your parents. :p
6. The Call
The Call is a psychological thriller with a unique twist – the story takes place across two timelines, with the two characters on both ends of the telephone line embarking on a bloody cat-and-mouse chase that will keep you on the edge of your seat from start to finish. 
It is also worth mentioning that lead actresses Park Shin-hye (#Alive, Sisyphus: The Myth) and Jun Jong-seo (Money Heist: Korea – Joint Economic Area), despite spending very little time on-screen together, delivered magnetic performances that perfectly complemented each other throughout their turbulent relationship in the film.
7. Okja
From the Oscar-winning director who brought you Parasite and Snowpiercer, Bong Joon-ho's Okja serves as a dramatic yet heartwarming commentary on corporate greed and cruelty of the meat industry. 
Not only did the film receive a four-minute standing ovation at the 2017 Cannes Film Festival, the New York Times also named it as one of the ten most influential films of the decade.
Catch all of these films and more critically-acclaimed Korean content, only on Netflix! 
More on Korean entertainment? Read this:
https://lipstiq.com/entertainment/movies-tv/204004/adult-k-movies-so-good-theyll-have-you-k-uivering/