Listen: there ain't nothing wrong with a messy and random quickie position, or if you are very comfortable with your good ol' missionary. BUT why choose to shag in the same old positions when you can branch out and try so many new and wild positions that are guaranteed to get you to your big O.
We've published the ultimate sex bucket list, so why not add to it wild and exciting sex positions? Hell yeah! So, if you are looking at embarking on a whole new sexual escapade, get your pen and paper and jot this down – cause we are about to reveal sex positions that you MUST include in your sex bucket list.
1. Daddy's Meal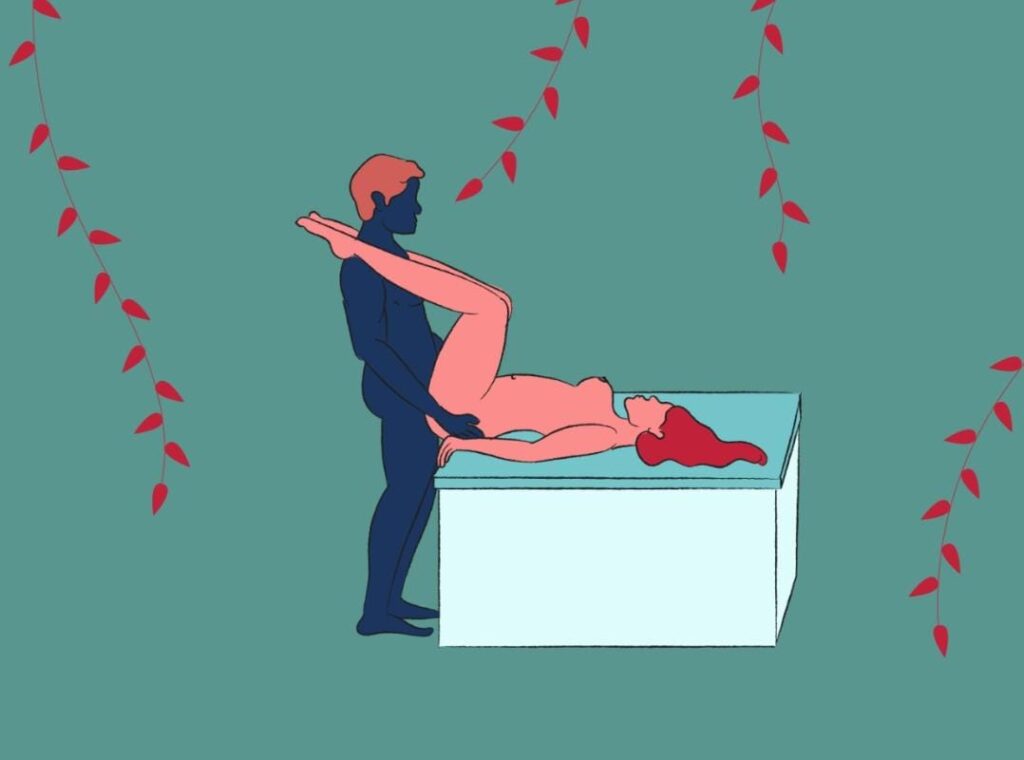 You read that right, hun! Give Daddy what he deserves after a long, tiring day – YOUR P*$$Y! So, simply get on a countertop or even an office desk, and shag away to your high, babes. Also, if you don't have a countertop, a dining table would work fine. But, if you keep doing this on your dining table, you're going to have to buy a new one each year.
To make it comfortable, the receiving partner may choose to place their legs on their partner's shoulders and the depth of penetration can be controlled this way. You and your partner are a meal away from a cum-fest.
2. The Show Ho'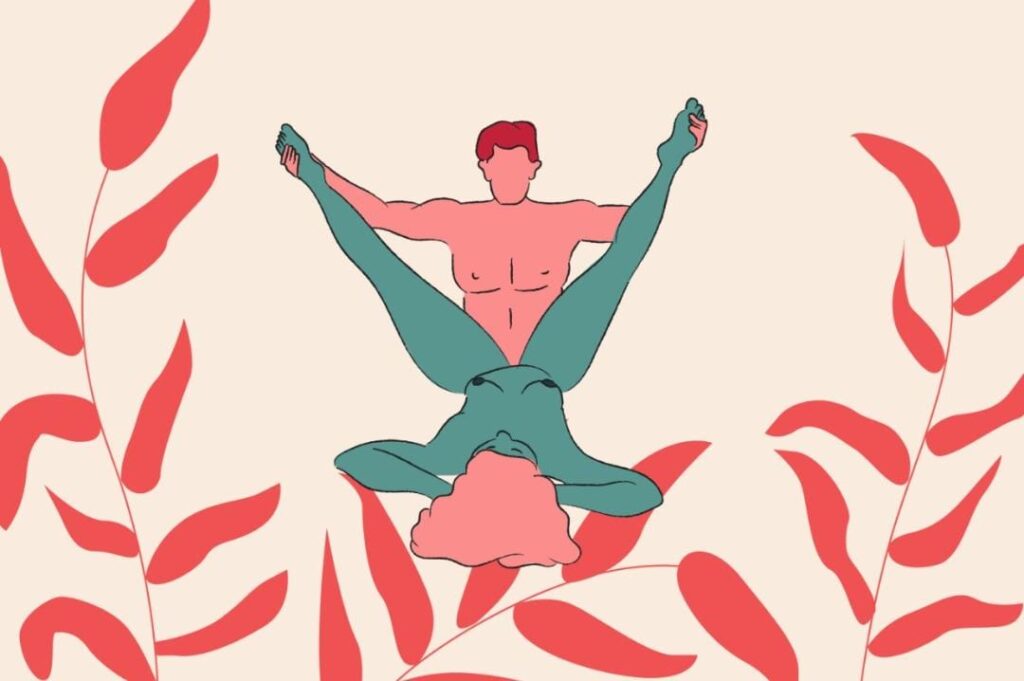 While the daddy's meal might be a little closed around the vajayjay area, the show ho' position is going to make you open up, darling! Show him everything that's going on down there. Him being able to see you in your most vulnerable, yet wildest position, is going to drive him and his d*ck nuts.
To make it more exciting, do it somewhere more unpredictable than the bedroom. Like, in your parents' bedroom, maybe?
3. Hands Behind Ankles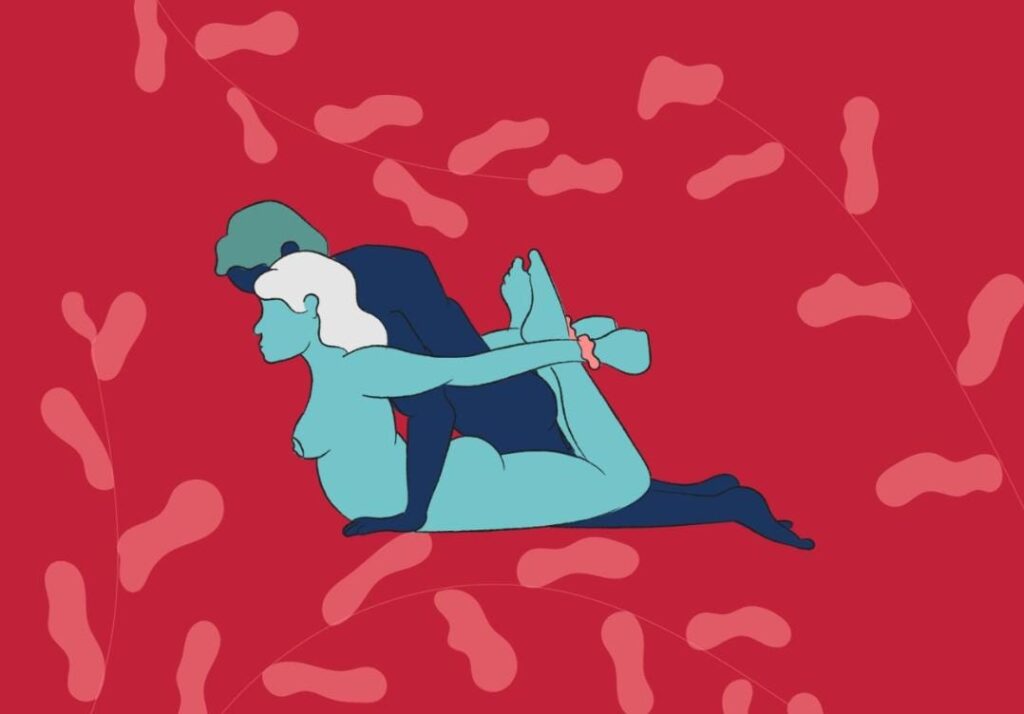 This is for the peeps who belong in the kink nation. Get yourself a comfortable pair of cuffs and you should props do yoga before getting into this position, just to stretch out those muscles and enable more flexibility.
Of course, you should ensure that the partner who is being cuffed is completely comfortable, and then you may shag away. The receiving partner should lie on their stomach, gently hold their arms and pull them way back, tie their wrists to their ankles, and then the giving partner may get in between their legs. Be in a comfortable position for penetration and you're all set to go.
4. The Statue Of Liberty…. Or So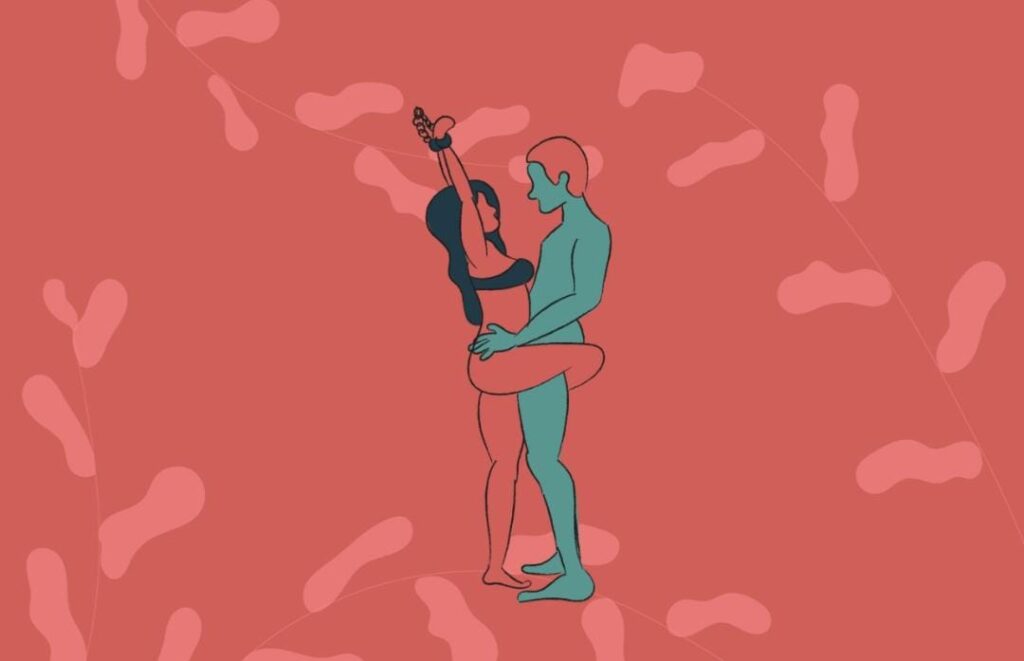 I mean, the position of the receiving partner does somewhat look like the statue of liberty. Assuming standing sex positions are an incredibly hot way to change things up in the bedroom. So, instead of normal bed sex, try shagging while standing up. A little bit of a challenge if you are new to this, but a few thrusts in and you will for sure get the hang of it.
To make it more fun, handcuff the receiving partner with their hands up in the air. The receiving partner's left leg can swirl around the giving partner's bum; and the giving partner may choose to either hold up that leg or place their hands elsewhere.
5. Queen Control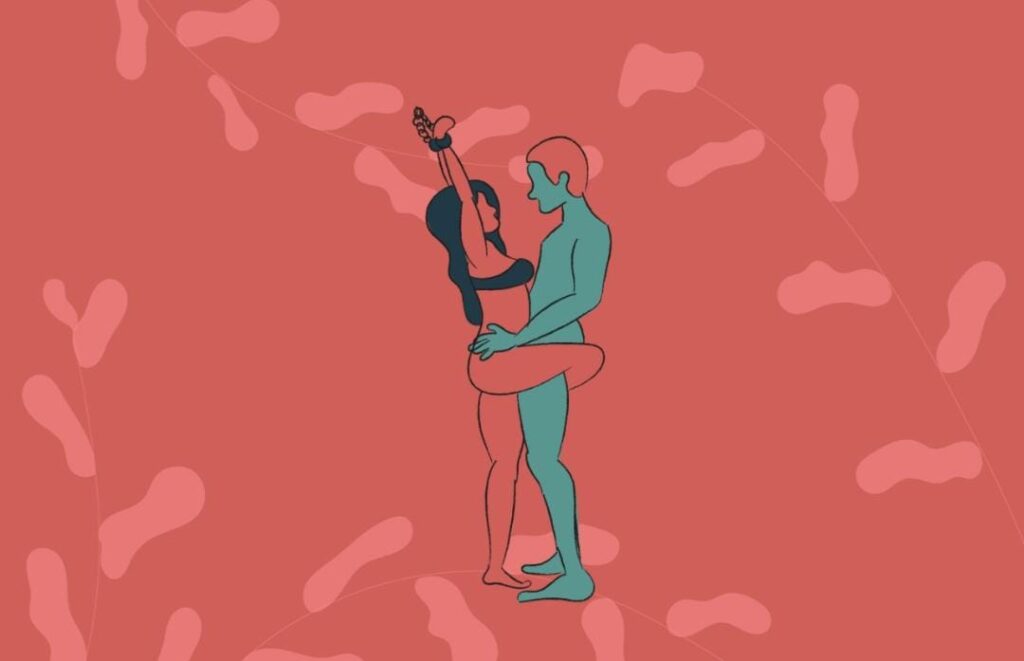 This is the ultimate "p*$$y for lunch" oral sex position. And, its even more interesting, because the receiving partner, although dominant, is tied with a handcuff to the bed. So, tie your partner's hands to the bed headboard, and sit on your partners face. Now, all you have to do is let your partner eat you up, while you enjoy the leg-trembling orgasm.
6. Bathtub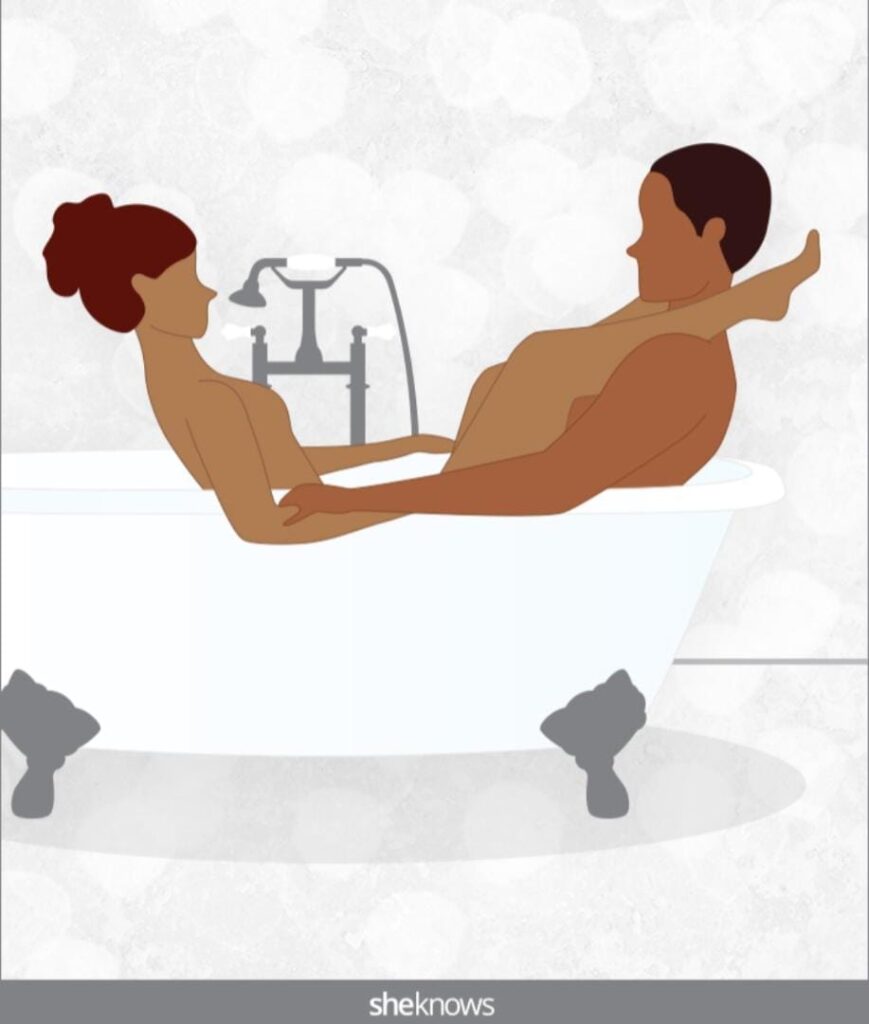 I just don't know what to name this, but I guess the name says it all. Sex in the bathtub is a whole different adventure. And if your partner is not into bathtubs, that will probs change after you show them a different side of the bathtub.
Both you and your partner can get into the bathtub, sit in a position where both of your genitals are facing each other, like the picture above. Since the bathtub might not be too spacious, the receiving partner's legs can be placed on the giving partner's shoulders, while the giving partner can just stretch out their legs alongside the other person's hips.
7. Me, Myself And I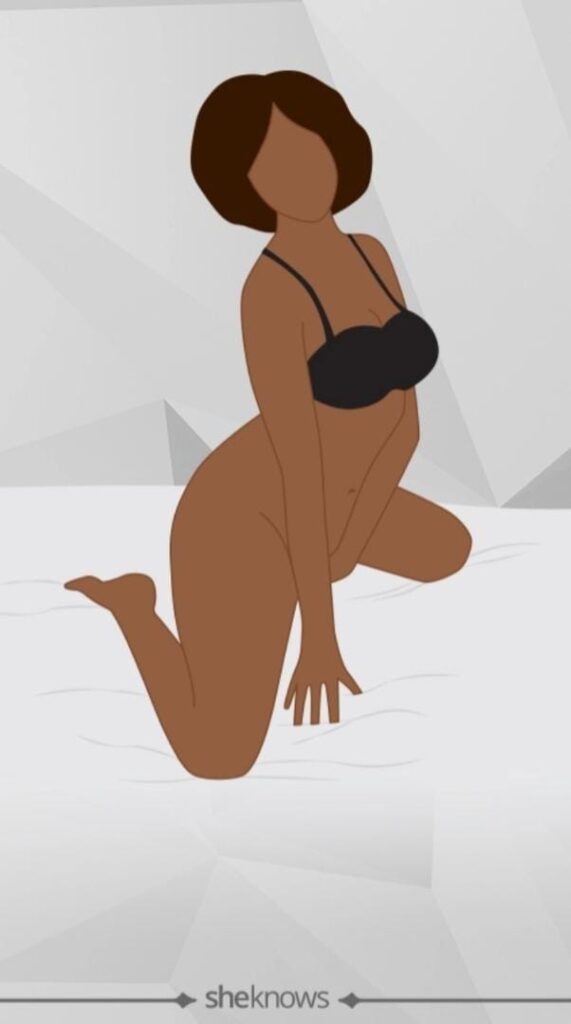 Well, if sex with a partner is not your choice, then solo sex is the way to go, hun! Get on the bed – or wherever your choice may be – in the above position. Stimulate yourself for arousal and give yourself a self-lovin' moment. This should totes be on your sex positions bucket list.
8. "Shaving My Legs"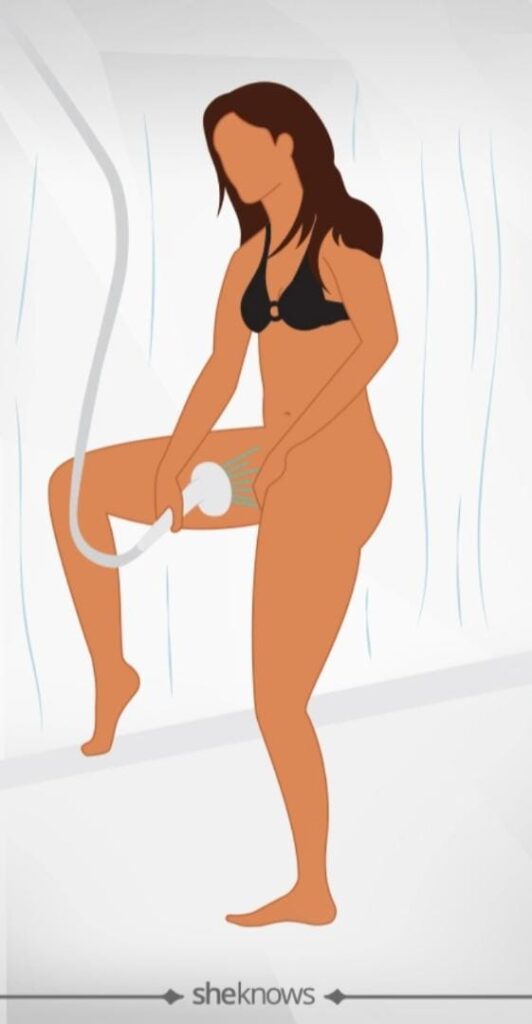 I mean, the shower head is able to give you sensations a vibrator might not be able to. So, get into the shower, LOCK THE DOOR, and if anybody asks what's taking you so long, just tell them you're "shaving your legs".
9. In The Backseat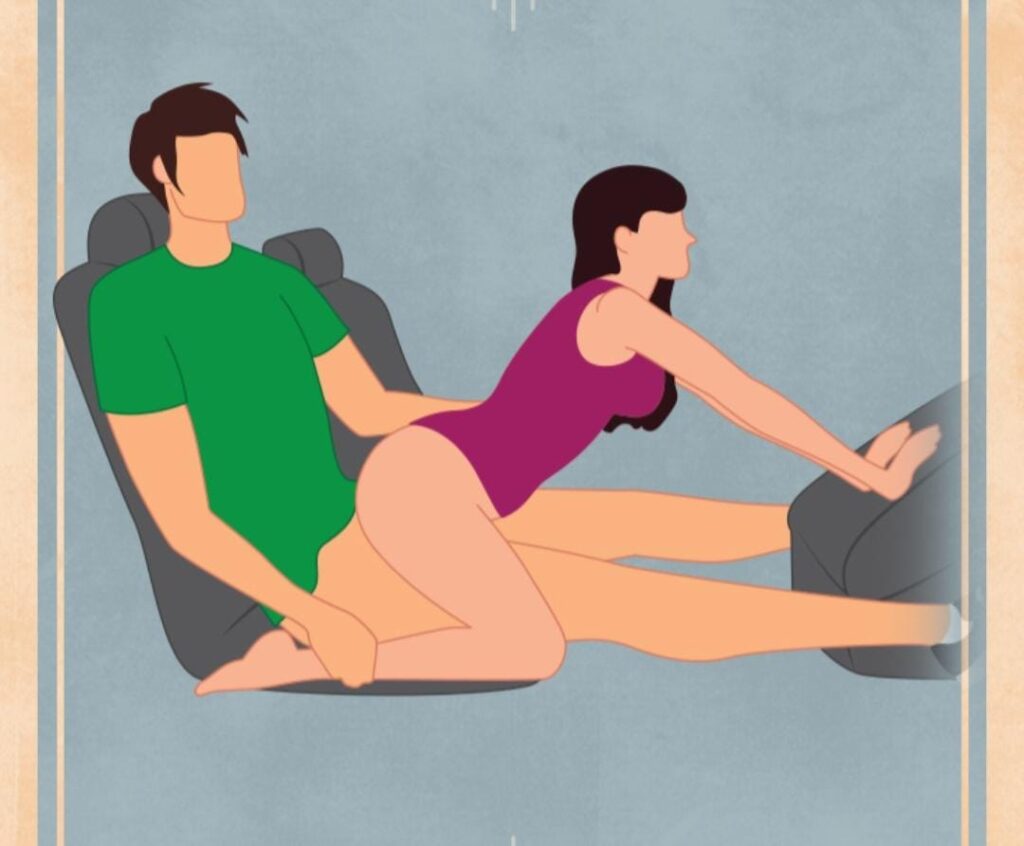 The backseat driver position is a must try. Just park your car somewhere really private. We don't wanna be seen on the front cover of the newspaper the next day now, do we?! Get in the backseat of your car, push your front seat further in and get real comfortable. Make sure your position resembles the image above. A sexy and exciting way to have sex outdoors.
10. The Reverse Slither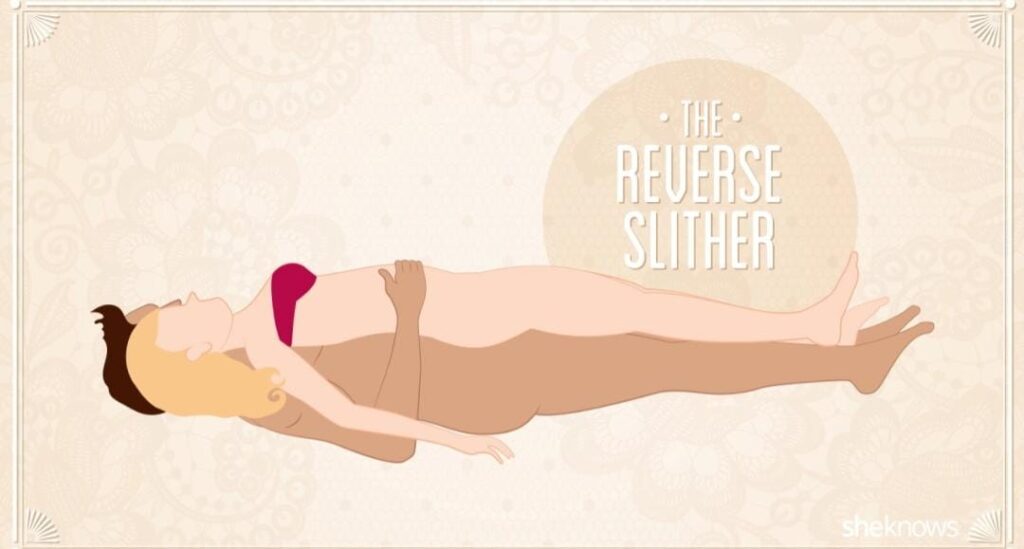 One of the best sex positions is when your partner is able to stimulate your clitoris and breasts. This is the perfect position for that. The giving partner should lie on their back, while the receiving partner needs to lie on top of their partner, with their back on their partner's front – as shown in the image above. Thrusting and grinding in this position is totes sexy and intimate.
11. Butter Churner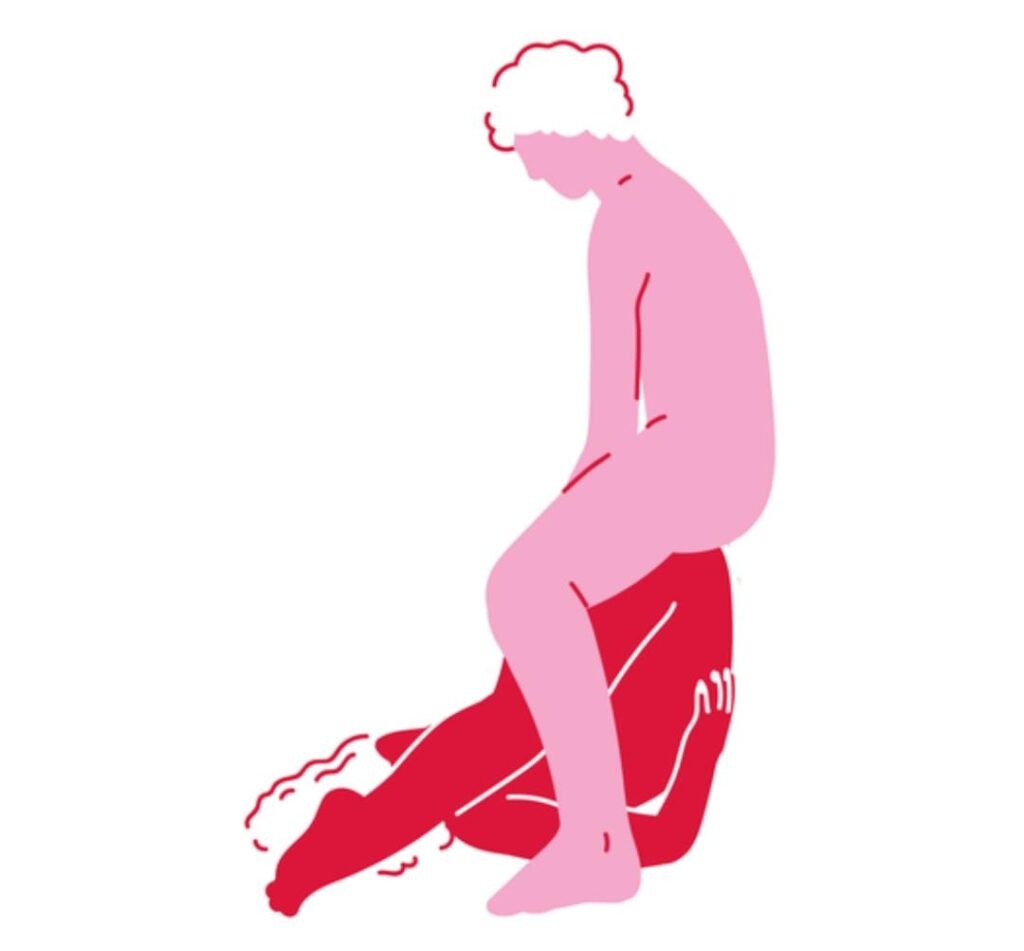 Forget standing, forget the car and everything else. If you are looking for a sex position that is absolutely out of this world, then the butter churner position will not fail you. This position allows for greater penetration that hits the G-spot just right. The ultimate "I'm on my way to the Big O".
The receiving partner needs to lie on their back, have their legs raised high and folded over their body so that both the ankles are on either side of their head. The giving partner needs to squat and penetrate their partner. If there is too much pressure on the neck, you may place a pillow on the bottom of your neck for support.
12. Spider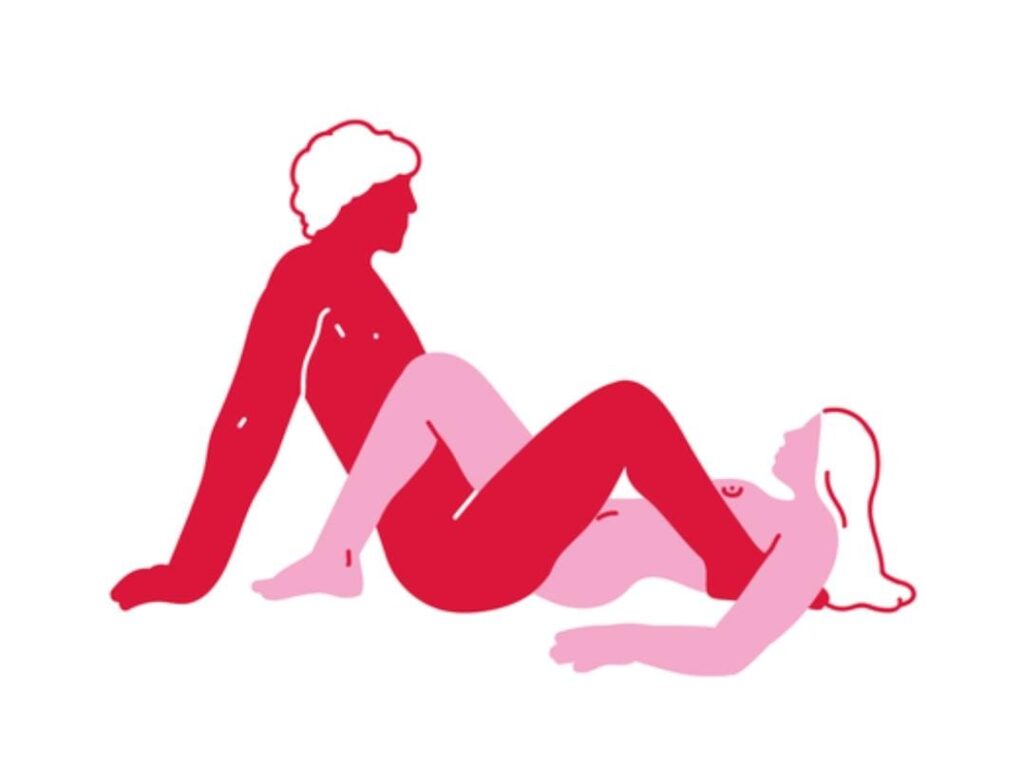 If you are looking for a position where the both of you can be in control of the thrusting equally, then this position should totes be in your sex bucket list. As easy as it looks, it's actually a little hard, because this position needs flexibility due to all that hip spreading and leg-over-leg action.
Nonetheless, it is equally fun and exciting, as it is challenging.
So, there ya have it, peeps – sex positions for your bucket list. Now you'll have more enjoyable sex to look forward to.
More on sex? Read these: