With the travel restrictions lifted, it's time to plan your next big getaway! Need some ideas? We've got the ideal place for you – Bangkok! According to the Thai government, Malaysians were the second-largest foreign tourist group in Thailand in May, and thousands of them have already flocked to the bustling metropolis!
Any upstanding Malaysian knows that one of the best parts of any vacation, especially one that takes place abroad, is savouring the local cuisine. If food hunting is your game, then The Mall Group, which owns Bangkok's leading shopping malls – Siam Paragon, The Emporium and The EmQuartier – has got you and your food cravings more than covered!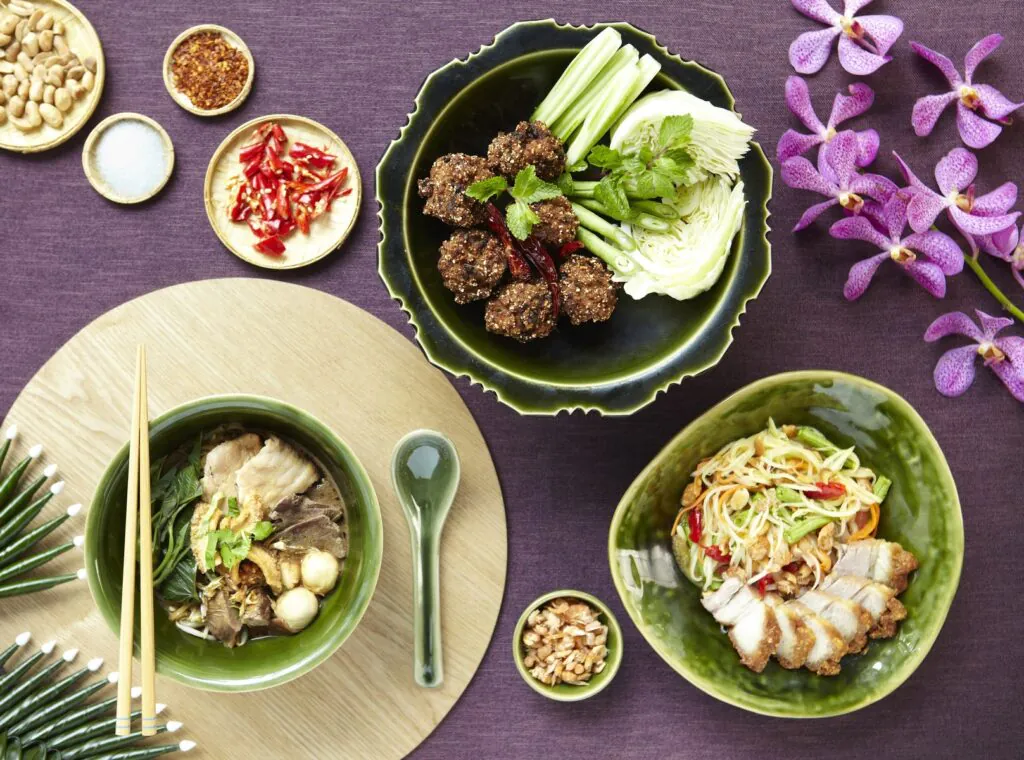 With over 700 eateries in total, the three malls are sure to top the travel itineraries for food hunters on the lookout for the best places to dine while on vacation. Siam Paragon is a true food destination where you can find a variety of options, from Michelin Star winning restaurants to street fare, as well as local and international fine dining options.
Without further ado, let's take a look at what the gastronomical haven has to offer!
What's for lunch?
Visit Gourmet Eats, the hip food court at Siam Paragon, if you're craving a meal with a more regional flavour. The food court has been meticulously curated, with the owners scouring the country to find the best street food vendors and assembling them in one practical, central location for everyone to sample.
A notable example is Thipsamai Pad Thai, one of Bangkok's most recognisable restaurant brands with a history dating back almost a century of serving authentic Pad Thai made with shrimp oil, deep sea prawns, springy rice noodles, bean sprouts, and crushed peanuts all wrapped in a toasted omelette.
Also located in the food court is Rod Dee Ded, a renowned beef noodle soup manufacturer that has been available since 1969. The restaurant is well known for its expertly made noodles and top-quality beef cuts.
Those in search of halal meat can visit Jeerapan Grill Chicken to sample their renowned yellow grilled chicken, which has been marinated for hours and grilled over charcoal to produce a soft and tender texture. Meanwhile, Royal India serves up hearty north and south Indian cuisine including a tender and spice-filled chicken biryani.
The 4-time Michelin Star-winning restaurant LukKaiThong is located in The EmQuartier and is the perfect option if you're looking for cuisine of the highest calibre. With nearly 140 different menu options, the restaurant serves Chinese cuisine with a Thai twist. Visitors to The EmQuartier will also have the opportunity to descend The Helix, a famous spiral dining haven with four floors!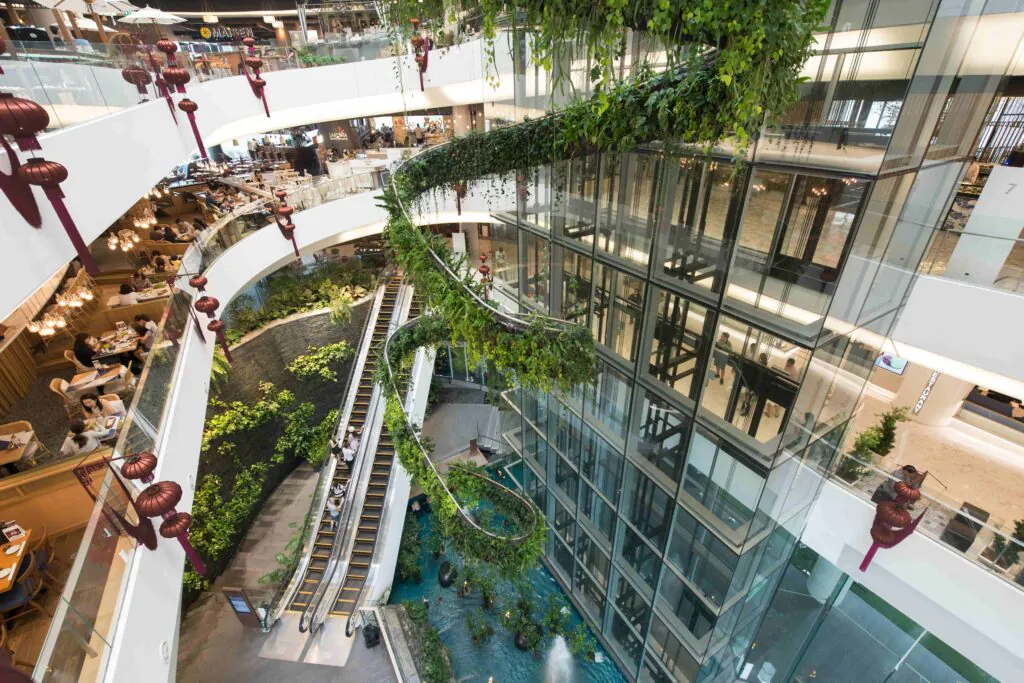 Is it 420 yet?
With recreational marijuana just recently becoming legal in Thailand, visiting Hemp House is sure to be a highlight of your trip! Hemp House in The EmQuartier is a lifestyle plant-based eatery with food and drinks infused with the essence of hemp. Smoked Joint on the B floor of The EmQuartier serves flavor-packed, succulent beef, pork, and chicken that has been smoked for anywhere between 6 and 14 hours!
Craving for dessert?
Drop by Dough at The EmQuartier is sure to please those with a sweet tooth since they serve  distinctive flavour combinations, which include the tangy Berry Rose and the savoury Bacon & Cheddar Cheese doughnut. Quints, an ice cream shop located at The EmQuartier and Siam Paragon, offers flavorful, handcrafted ice cream in inventive flavours like popcorn and chrysanthemum.
Where's the booze?
Escape Bangkok, a rooftop restaurant at The EmQuartier, is a good place to go if you're looking for an exciting nightlife experience. Escape is a vibrant and tropical haven away from the busy city, offering some of the best entertainment, ambience, and cocktails in the area. Flamenco, a sky bar and lounge with a Latin-inspired atmosphere, is also located in the EmQuartier. It offers great food, drinks, and a fun time to its guests.
Visit Siam Paragon, The Emporium and The EmQuartier's website for more information. For details about The Mall Lifestore, click here.
More on travel? Read these:
https://lipstiq.com/travels/206246/traveloka-is-offering-free-staycations-swag-okurrr/
https://lipstiq.com/travels/205069/7-most-wishlisted-offbeat-airbnbs-in-malaysia/