Japan – known for its fascinating culture, exquisite cuisine, and ancient beauty rituals – has a bountiful harvest of beauty product ingredients that have been tried, tested, and passed down through generations. These ingredients are mindfully sourced and harvested at Tatcha for the purpose of beauty, as well as a mindful practice to calm the body and mind.
Created by Vicky Tsai alongside a team of scientists, geisha, and cultural advisors from Tokyo to San Francisco, Tatcha was founded on the idea that less is more, and that each step of the classical Japanese beauty ritual is beloved and essential. Hence, Tatcha is marrying timeless Japanese ingredients and modern skincare science, and they're offering The Classic Ritual: a pure, yet potent four-step practice suitable for all skin types, day or night, for supple, radiant skin!
Introducing The Classic Ritual
The Camellia Cleansing Oil, RM220

Step 1: Purify
For centuries, women in Japan have cleansed their faces with camellia oil. This botanical oil, known as Tsubaki-abura, aids in cleansing the skin without stripping it dry. Camellia oil, extracted from the seed and prized for its moisturising and antioxidant properties, is high in oleic acid and an excellent source of vitamins A, B, D, and E. The Camellia Cleansing Oil combines the benefits of the winter-blooming flower with Tatcha's proprietary Hadasei-3TM complex, which melts away the day's grime while nourishing the skin and leaving it softer than silk.
Step 2: Polish
In Japan, rice bran, also known as Komenuka, is a staple in beauty rituals. The leftover water from the first wash of the rice was saved by Japanese women and used to brighten, soften, and polish the skin, revealing its natural lustre. Rice Polish mimics this by combining finely ground rice bran with papaya enzymes to create a creamy cloud-like foam. It offers non-abrasive physical and enzymatic exfoliation that encourages natural skin turnover while gently exfoliating the skin, resulting in a porcelain-like complexion.
The Rice Polish, RM330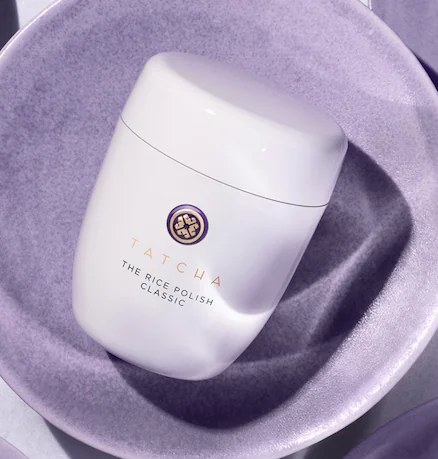 The Essence, RM520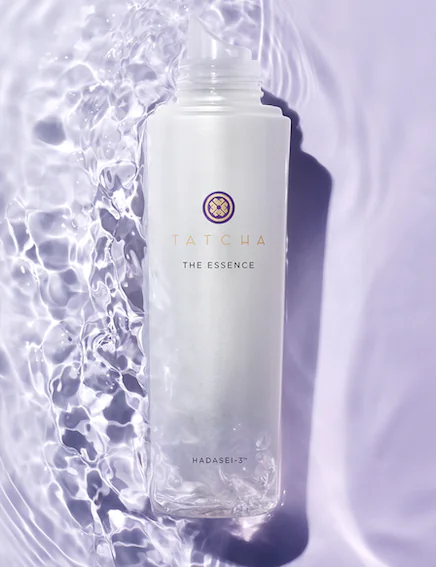 Step 3: Plump
In the past, Japanese women would soak in a steamy bath with a bottle of sake, allowing their skin to absorb the amino acids from the fermentation process. The luxurious treatment would exfoliate the skin gently while improving its natural moisture-retaining abilities. Centuries later, Tatcha introduces The Essence, a double-concentrated Hadasei-3T™ proprietary complex that combines the wonders of fermentation with Okinawa Red Algae and green tea to plump and prime the skin while enhancing the effects of subsequent skincare for petal-soft skin.
Step 4: Nourish
Silk workers in Japan have long been admired for their seemingly ageless, youthful hands, which are attributed to the protective layer formed by the silky liquid that inspired The Silk Cream. Its weightless gel-cream formula contains a full liquid silk protein that mimics the amino acid structure of human skin, forming a light moisture-binding veil that nourishes and visibly firms skin.
The Silk Cream, RM575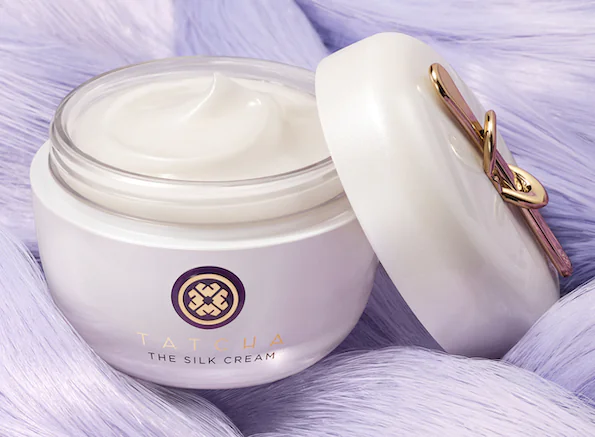 The Classic Ritual is available at sephora.my, Sephora in-app, and Sephora stores.
More on skincare? Read these:
https://lipstiq.com/beauty/skincare/208567/mustela-very-sensitive-skincare-range-is-a-mustela-have/
https://lipstiq.com/beauty/skincare/208336/get-an-ouch-free-face-lift-with-foreo-bear/