While Hermés is renowned for its highly-coveted, yet almost-unattainable, handbag (the Birkin), the high-end luxury brand offers other products – from apparel to cosmetics – that are accessible to us. In particular, Hermés has an extensive range of exquisite perfumes, with the 24 Faubourg Eau de Parfum being one of its best-sellers. Now, Hermés is launching the newest edition to their fragrance line-up – one that evokes the firmness of leather and the tenderness of violet.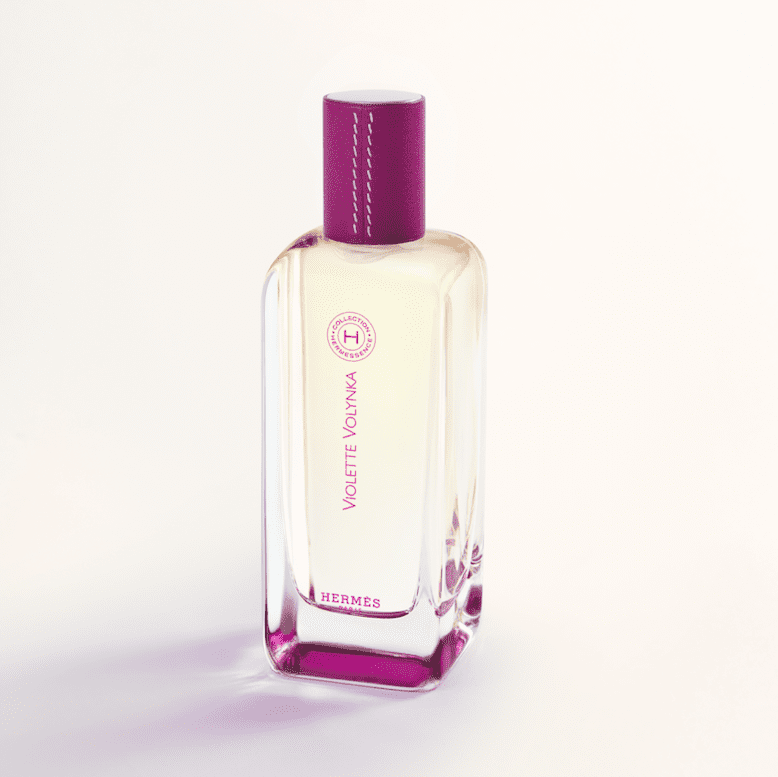 Introducing Hermessence Violette Volynka, Hermés' newest chapter of the revered Hermessence collection that opens up infinite possibilities when two opposite elements coalesce. Hard leather and elegant violet, strength and softness, boldness and lightness, eternal and mortal; these opposites can grow into a glorious beginning.
Hermessence Violette Volynka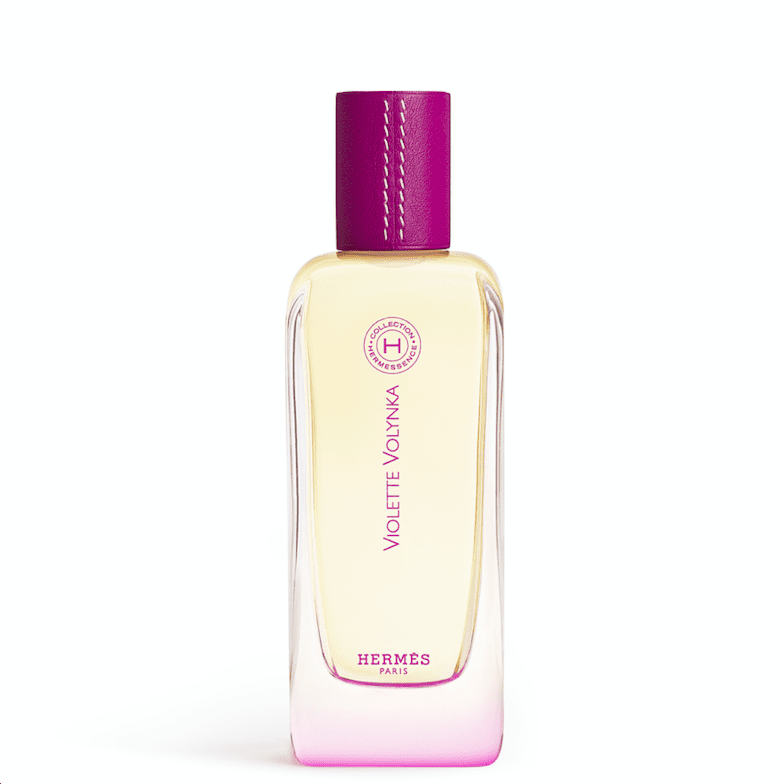 Taking pleasure in creating unexpected combinations of raw materials that reveal and complement one another, Christine Nagel, Director of Creation and Olfactory Heritage at Hermès Parfums, created the Hermessence Violette Volynka.
Together with the robust cuir Volynka and Viola odorata, a flower immortalised as a symbol of modesty, the fragrance delivers an intense and robust scent, revealing the aura of a heroine.
Hermessence Violette Volynka is enclosed in two identical sleeves and is presented in a falcon-shaped bottle with a purple, leather top. One sleeve, a limited edition, is embellished with marquetry in seven different leathers – with its primary side symbolising a door opening onto a garden full of violets. The other sleeve is cut from a strong and dazzling purple leather called "anemone".
A compelling and truly irresistible fragrance to add to your opulent perfume collection!
Hermessence Violette Volynka will be available from 1st September at Hermés boutiques and exclusively at the Hermés counter at Parkson Pavilion Elite Kuala Lumpur!
More on perfumes? Read these: