Although tattoo culture has a rich history that dates back millennia, in recent years, its popularity has exploded among the general public, and can be seen almost everywhere. A constant motif that never seems to go out of style is zodiac tattoos, even though tattoo styles ebb and flow frequently.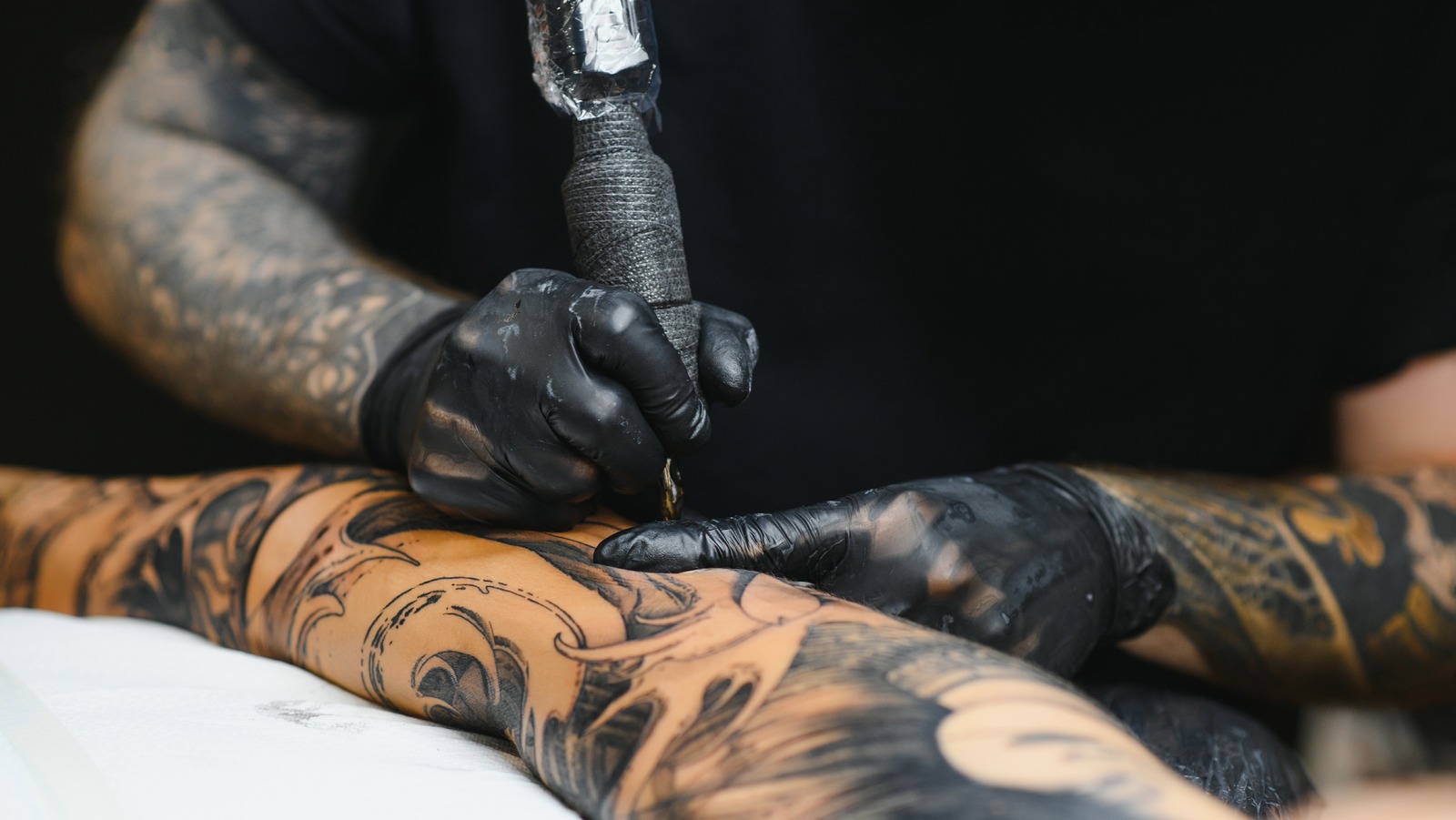 It's obvious that as a culture, we adore zodiac tattoos – as seen by Cara Delevigne's well-known Leo finger tattoo and the Pisces glyph etched behind Rihanna's ear. But is it feasible to determine which star sign enjoys getting tattooed the most?
The specialists at Top10casinos.com made the decision to look into this specifically. They compiled a list of the star signs with the most tattoos based on data that was extracted from Pinterest for each sign of the zodiac.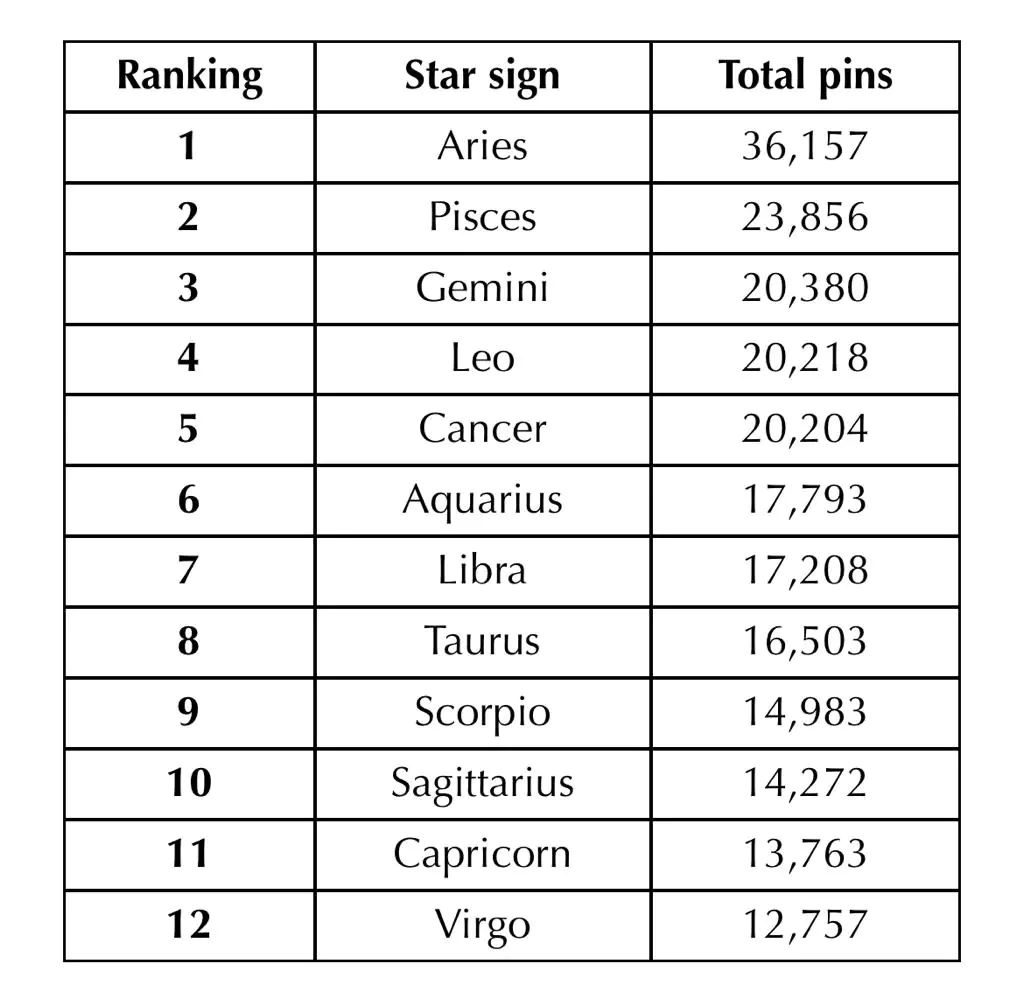 In first place, fire sign Aries tops the table as the most tattooed star sign, with a total of 36,157 pins. Impulsivity and boldness are key Aries traits, and with stars such as Lady Gaga and Elton John on the roster, it's clear to see why those belonging to this vivacious star sign love to express themselves through ink.
Pisces is the second most tattooed sign with a pin count of 23,856. From Rihanna to Millie Bobby Brown, Pisces are known for their love of romance. Considered by many as the most creative member of the zodiac, this sensitive water sign prides itself on compassion and charm.
Gemini ranks third, with a total of 20,380 pins. Symbolising twin personalities, Gemini is known to be curious and passionate, yet sometimes restless. Gemini celebs include Helena Bonham Carter, Kanye West and Naomi Campbell.
The least tattooed star sign is Virgo, which ranks 12th with only 12,757 pins. This practical and loyal sign exudes kindness and wit, but is also known for being very sensible. This may give a hint as to why Virgos tend to err on the side of caution when it comes to getting permanently inked. Virgo can count Beyoncé and Zendaya among its ranks, as well as the king of Kentucky Fried Chicken, Colonel Sanders himself.
More on tattoos? Read this:
https://lipstiq.com/body-care/197286/under-scrutiny-underboob-tattoo-designs-you-should-consider/
https://lipstiq.com/celebrity-entertainment/196411/tattoo-for-you-too-celebrities-with-matching-tattoos-awww/