The trend of getting body modifications has been steadily gaining popularity. Nowadays, you can easily spot someone on the street who has at least one tattoo on their body. Despite the bad rep that tattoos often get, people are beginning to recognize the aesthetic value of obtaining tattoos and using their bodies as a canvas. Some do it for self-expression, some do it to honour their loved ones, some may even get matching ones with their loved ones to honour their relationship! When it comes to matching ink, many celebrities have jumped on this trend and showed their love for their partners and friends with tattoos of different designs in different placements. Here are some celebrities who've gotten matching tattoos!
The Avengers Cast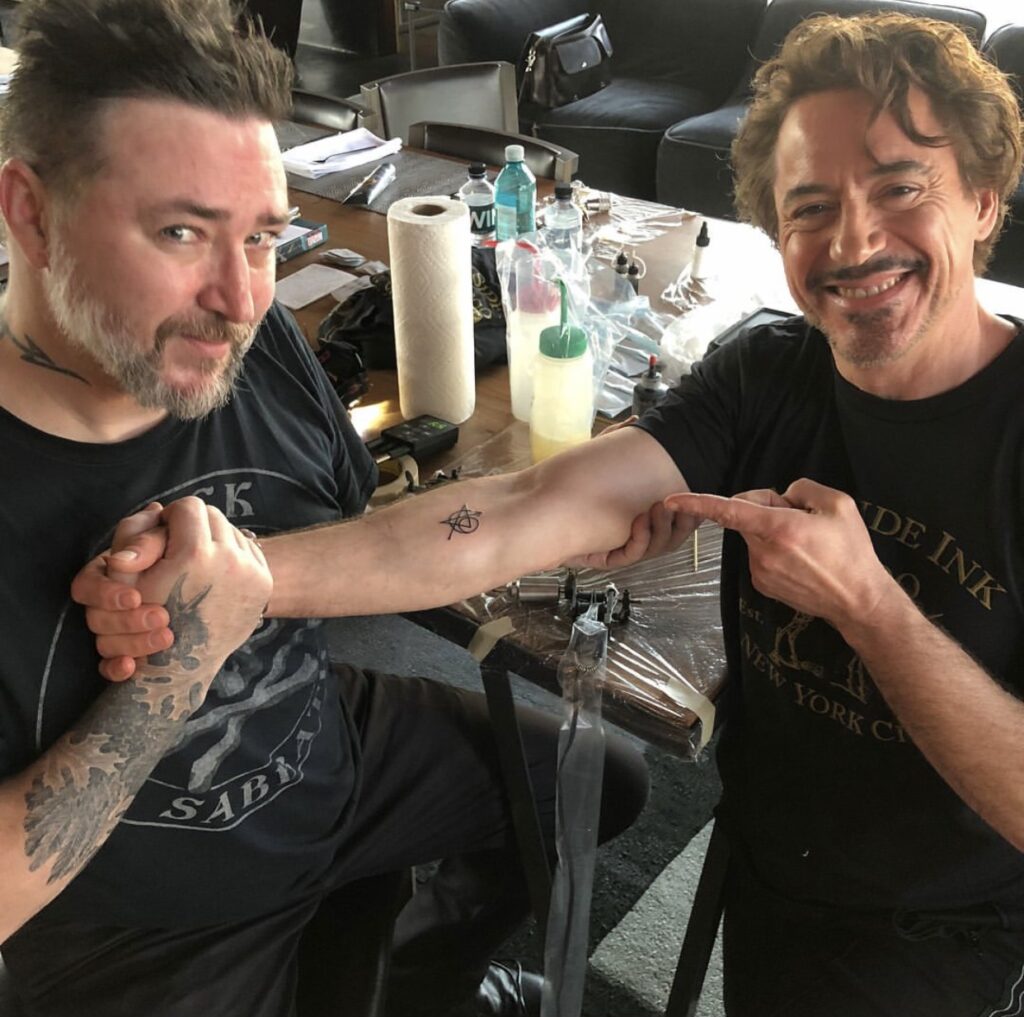 The original Avengers cast members, namely Robert Downey Jr., Chris Hemsworth, Scarlett Johansson, Chris Evans, and Jeremy Renner, all had customised versions of the Avengers logo inked on their bodies. Mark Ruffalo was the only one who did not get tattooed (wouldn't wanna anger his alter-ego, The Hulk!). The actors were all tattooed by tattoo artist Josh Lord, and to repay the favour, each actor contributed to giving the tattoo artist the sixth tattoo that he designed for them.
Cara Delevingne & Selena Gomez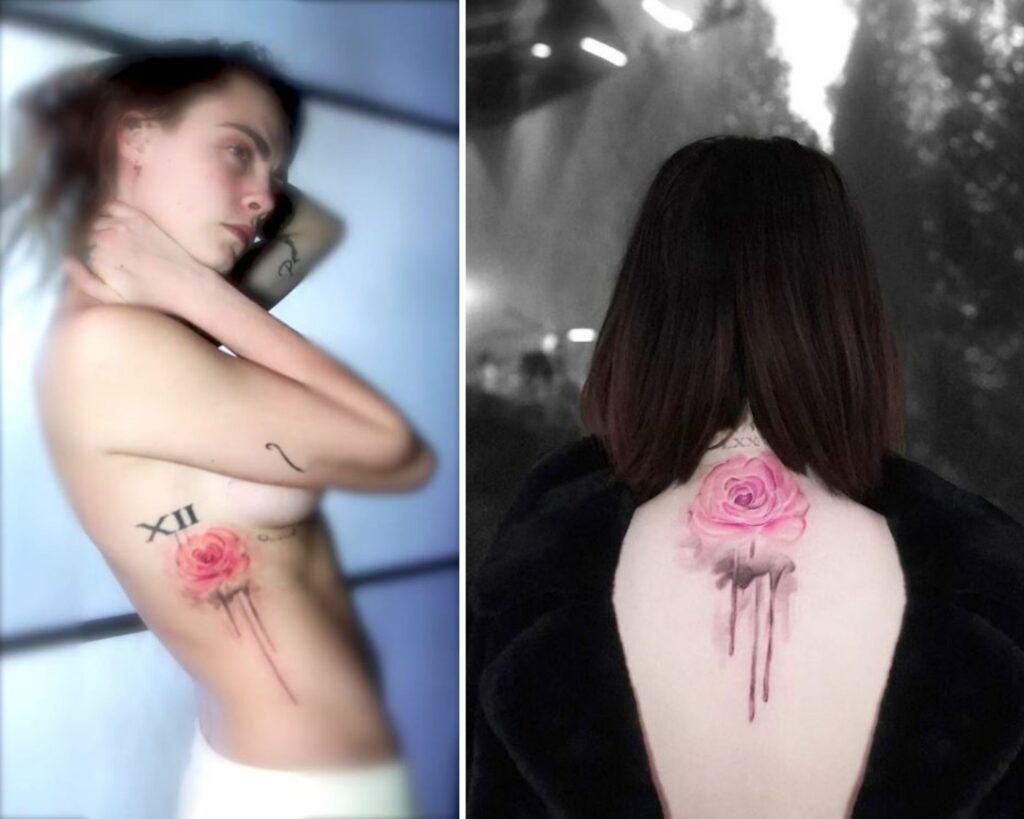 Selena Gomez and Cara Delevingne were first spotted with a huge watercolor-style bleeding rose tattoo in December 2021. Selena Gomez then revealed the meaning behind the tattoo, explaining that they've known each other for a long time and that Cara had a nickname for her called 'Rosebud.' She went on to say that she had matching tattoos with other people who have had a significant impact on her life.
Sophie Turner & Joe Jonas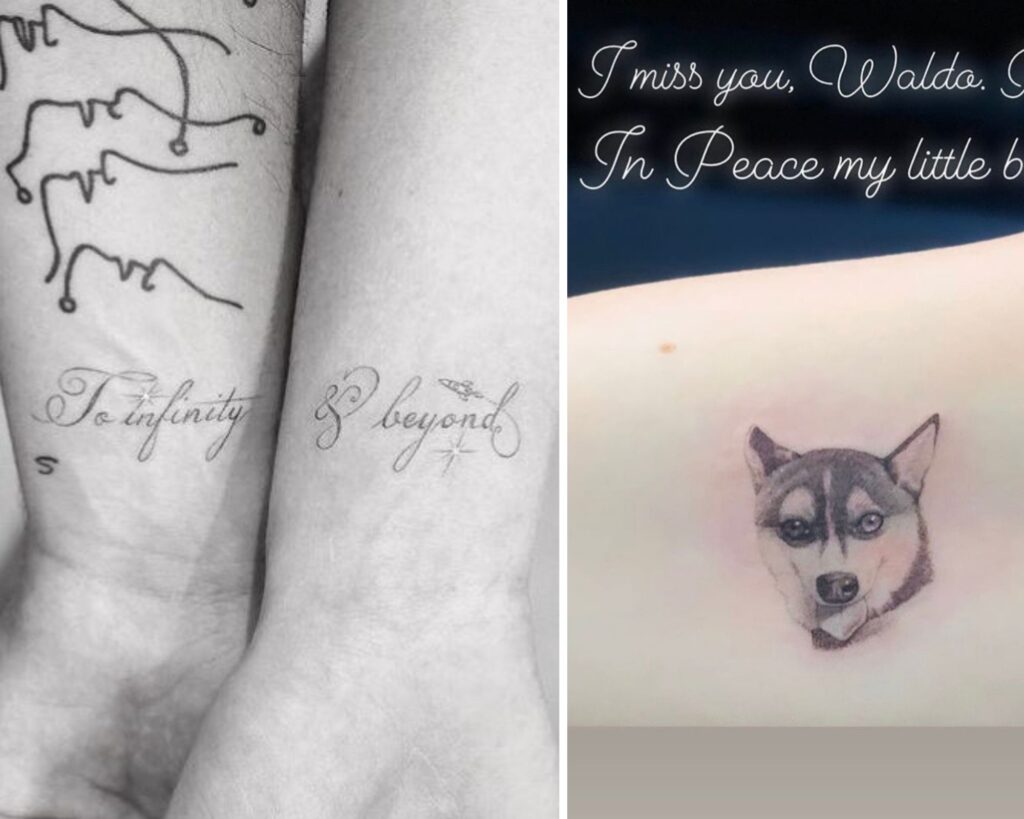 Sophie Turner and Joe Jonas have not just 1, but two matching tattoos! They cemented their love with a Toy Story-inspired tattoo, inking the words "To infinity, and beyond" on their wrists in 2018. Then in 2019, they got another set of matching tattoos in memory of their dog, Waldo, who died in a freak accident.
Chrissy Teigen & John Legend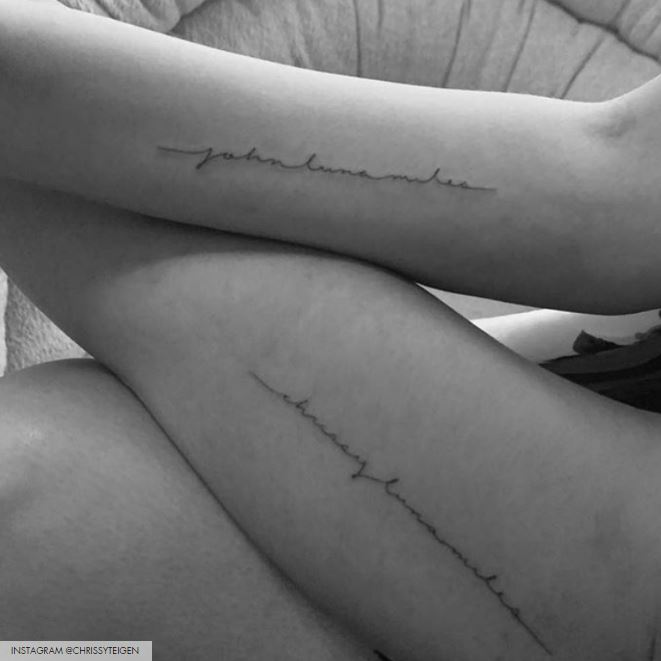 In 2019, Chrissy Teigen and John Legend got matching tattoos in honour of their family. They both got it on their inner arms, with Chrissy's saying "John Luna Miles" and John's saying "Chrissy Luna Miles". If this isn't the cutest family tattoo EVER we don't know what is!
Beyoncé & Jay-Z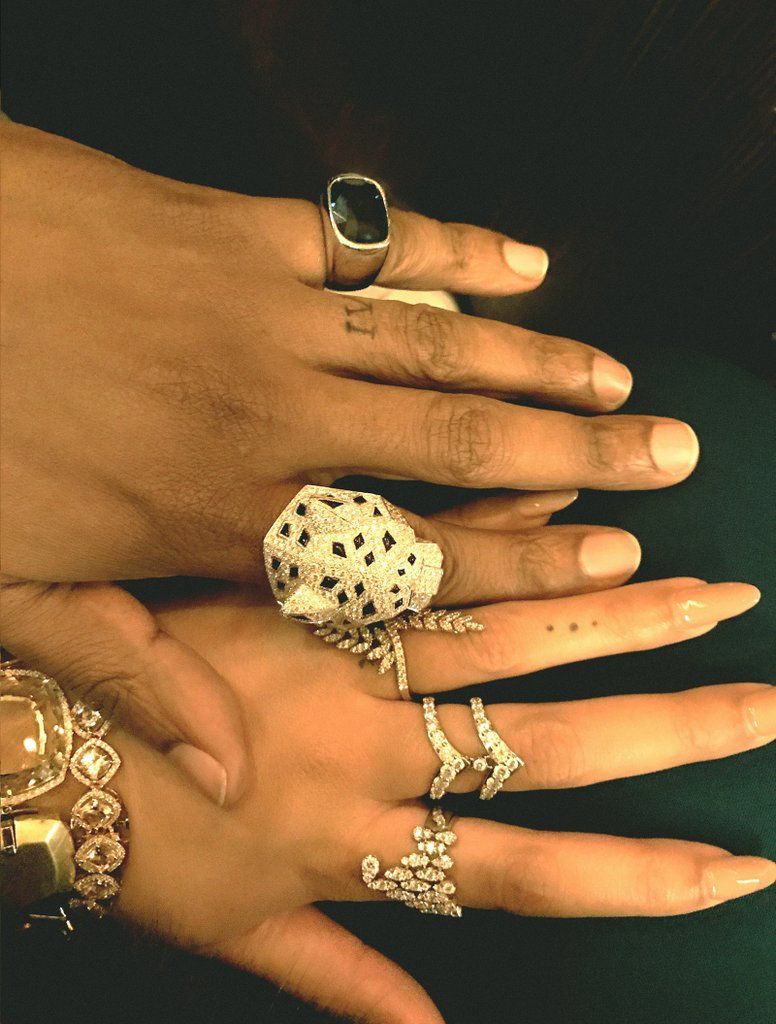 Rather than traditional wedding rings, Beyoncé and Jay-Z got matching tattoos on their wedding day. After they married, the iconic couple got Roman number IVs tattooed on their ring fingers. For the Beyoncé and Jay-Z fans out there, you might be familiar with the significance of the number 4 in their relationship. Beyoncé was born on September 4, Jay-Z on December 4, and they married on April 4!
Joe Jonas & Nick Jonas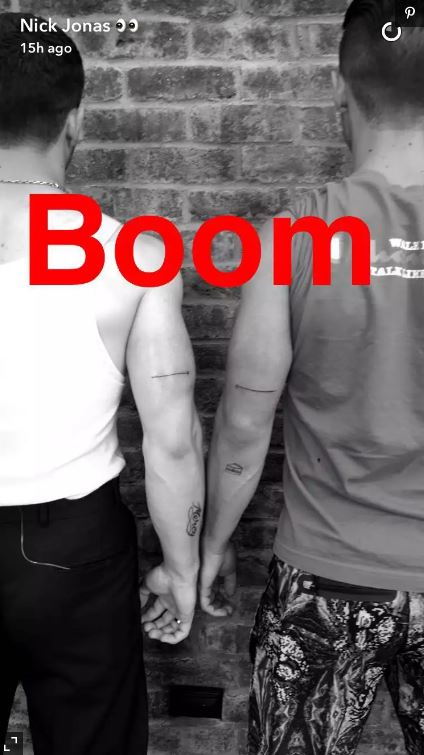 The 2020 MTV Video Music Awards was certainly a crazy night for the Jonas Brothers, or at least for two of them. Nick and Joe Jonas opted to get matching arrow tattoos on their arms just hours before walking the VMAs red carpet!
Miley Cyrus & Liam Hemsworth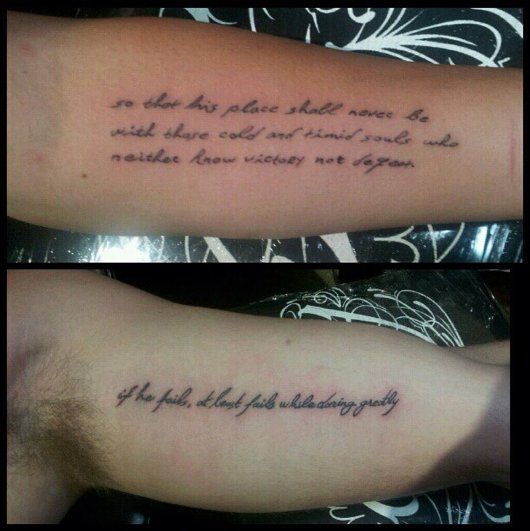 Remember when Miley Cyrus and Liam Hemsworth got engaged? Yeah, they have a couple of matching tattoos too! In 2012, the newly-engaged couple got Teddy Roosevelt's 1910 speech tattooed on their arms. Liam's tattoo states "If he fails, at least fails while daring greatly," while Miley's reads "So that his place shall never be with those cold and timid souls who neither know victory nor defeat".
The Lord of the Rings Cast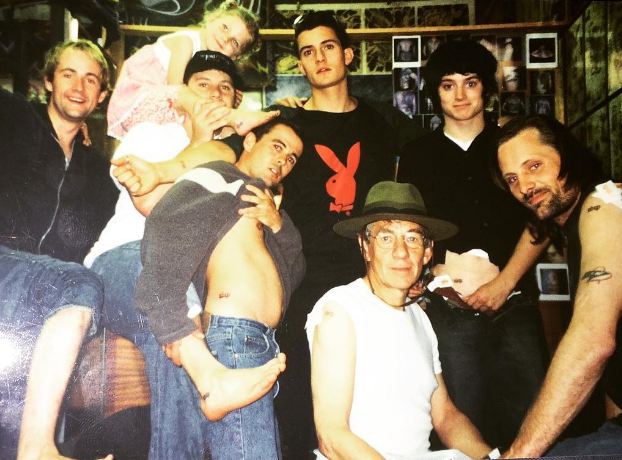 Right before wrapping up filming for 'The Lord of the Rings: The Fellowship of the Ring', cast members got matching "nine" tattoos in Elvish. It signified the 9 main cast members of the series. However, one of them, John Rhys Davies, who played Gimli, did not get it. Instead, he asked his stunt double to receive the tattoo instead!
More on tattoos? Read these:
Look More Badass By Getting Tattoos & Piercings At These 5 Trusted Spots In The Klang Valley
6 Minimalist Tattoo Ideas That Will Make You Want To Get Inked