Every day is a margarita day. Whether it's a couple of shots after work, or a refreshing glass in the morning to wake you up, margaritas are awesome. It's a type of cocktail consisting of tequila, orange liqueur and some lime juice, with a touch of salt on the rim of the glass, served either on the rocks or frozen. Sounds like the perfect drink to gulp down after a hectic day. If you're a fan of margarita, you will be glad you came across this article, because today, you're going to get schooled on all the amazing benefits that come in a shot of margarita you may have never thought possible.
So, go ahead and take a shot, sit back and relax, as we educate you on the advantages of sipping that margarita.
1. Vitamin C Package
Margaritas are a great source of Vitamin C. Bet you didn't know that, huh? Well, lemon juice is packed with Vitamin C and every glass of margarita needs at least one ounce of lemon juice. So, practically speaking, a glass of margarita has enough Vitamin C to complete your daily requirement by up to 13%. Bish! I might as well put margarita all over my face. No, just kidding. I'M KIDDING. Please don't do that. All you Vitamin C lovers, say cheers and take a shot of margarita for that youthful glow.
2. Gluten Free Alcohol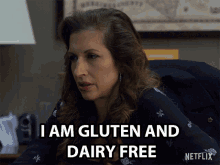 All you gluten-free and vegan freaks – margarita is a completely safe choice for you to enjoy. Most alcohol contains grains, and some people may be grain-sensitive. Tequila, however, is not made of grain and instead, it comes from a blue agave plant, so margarita is fully vegan and gluten-free.
3. Weight Loss Solution 
Research conducted by the American Chemical Society suggests that a glass of margarita can potentially help you lose some pounds. How so? Because most alcoholic beverages contain a large amount of sugar – except margaritas, which have a natural sweetener that does not effect your sugar intake. So, the sweetener present in a glass of margarita, called agavins, can actually help you lose weight. Now, hold up, honey! Stop chugging it down, will ya? Although it helps in losing weight, margarita is still alcohol, so it must be taken in moderation.
4. Smoother Digestion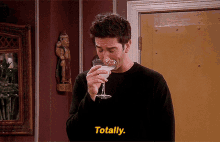 If you have a weak stomach, then sometimes, larger meals may not sit well with your tummy. That is when margarita is able to save your tum-tum. With every spoonful of food, take a sip of your margarita, because it can aid in digestion and give you a smoother digestive experience. The agave in the margarita contains levels of inulin, which is a dietary fibre that builds beneficial bacteria that absorbs nutrition in a healthful manner.
So, technically, margaritas can also act as a medicinal source when consumed carefully and in moderation.
5. Improving Bone Health
Now I know why older men tend to order margaritas at the bar. The medical benefits of margarita include improving your bone health. A study conducted in 2017 by the Center for Research and Advanced Studies in Mexico found that the fructans from the agave plant can possibly revitalize bone growth. Although it isn't fully confirmed by any medical practitioner, the research suggests that margarita may have a possible benefit with strengthening our bones.
6. Hangover Medicine 
Have you experienced horrible hangovers in the morning, when your head is just pounding, your stomach is killing you, and you are about to throw up everything you drank last night? Well, these terrible hangovers can very well be avoided (not fully, but to a certain point), by consuming a glass of margarita. Since margaritas don't have a high amount of sugar, they are likely to make your mornings more bearable.
Please be aware that margaritas do not take your hangover away – they are helpful in alleviating it.
There ya go, the benefits of margarita. The best way to enjoy them is homemade-style, and while you're relaxing in the bathtub. The ideal way to end your day.
More on health? Read these:
https://lipstiq.com/wellness/mental-health/201991/wine-for-the-mind-the-mental-health-benefits-or-red-wine/
https://lipstiq.com/lifestyle/food-drink/200146/somersby-apple-cider-bears-fruit-to-non-alcoholic-variant/