This is pretty controversial and might tick-off some K-pop fans who are babies – and by that I mean all the new bloomers who have just landed their butts in the world of Korean Pop culture. But, for my OG's – ya'll know this ain't news and the K-pop industry has another side to it that, of course, is not shown to the world. What we get to see on a daily basis and what we know of K-pop is this: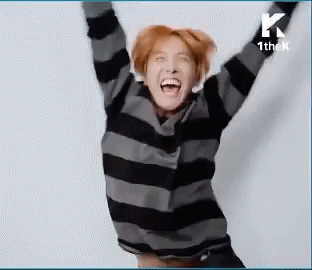 What we're not told about is this:
So, what is really happening in the K-pop world? What are idols faced with daily? And, most importantly, how are fans a part of this bullshit? From suicides, to idol prostitutions and Sasaeng attacks, here is the dark side of K-pop you don't wanna know about. Don't get me wrong, K-pop is amazing and so many K-pop idols and bands are having the time of their lives as stars and creating the best fandoms as well as awesome music – but it's not fair that we only focus on the happy and good side, when there are so many depressing and sad sides needing to be revealed. Grab yourself a cup of coffee, sit down and spend some time with me while we get to know the other side of K-pop.
1. Suicides 
Well, suicide in Korean pop culture is no breaking news. Sadly, it's been happening for years and we've lost some of the best, dearest K-pop stars to heartbreaking suicides. Lee Hye-Ryeon, Lee Seo-Hyeon, Ahn So-Jin, Kim Jonghyun, Choi Jin-ri aka Sulli and Goo Hara are some of the idol suicide cases that rocked the K-pop industry in recent years. Why, though? Why would K-pop idols, who had everything – fame, money, love and the high-life – take their own lives? Here's why:
Let's start off with Lee Hye-Ryeon, the famous singer, actress, rapper and dancer who hit fame and lived her golden days as a K-pop star. She received all the love and fame she could get from her fans, but that was not enough to stop her from making her disturbing final decision. Hye-Ryeon was known to be a soft-spoken person and also a little faint-hearted – so she may not have been equipped to handle the hate that comes with fame. Hye-Ryeon could not handle the vicious remarks that were thrown at her by heartless netizens. Overwhelmed by the amount of hate that seemed to have come out of nowhere, the 25-year-old decided to hang herself in her apartment in Seo Gu in 2007, after fighting depression for so long. The last words from Hye-Ryeon that were written in her website were:
"I feel everything is empty. I am again walking down a path to reach a destination that I don't know", Lee Hye-Ryeon.
Another major case that shook South Korea and left fans worldwide devastated was the death of Kim Jonghyun. The lead singer of the popular boy band SHINee was also battling depression from being an idol facing harsh criticism and hate – but also an overwhelming amount of love that unfortunately, couldn't save his innocent soul. Jonghyun was heartbroken and kept blaming the highly toxic, over-competitive nature of the K-pop industry that left him "broken inside" and that he "couldn't fight it anymore". Jonghyun killed himself in his Seoul home via carbon monoxide poisoning, and even left a farewell note that was eye-wateringly sad.
Other disturbing cases, like Sulli and Goo Hara, were also caused by toxic fans. I'll leave these cases out so that you can get busy looking them up on your own. But really, why? What about all those evil a**holes who sit behind the keyboard typing sh*t away to the point of driving these idols to their deaths? Remember, if you are a die-hard fan of idols, shower them with love and don't even think of typing anything mean or nasty!
2. Prostitution, Assault, Harassment 
The terrible and haunting truth behind the K-pop industry that not many know is the prevalence of forced prostitution, assault and sexual harassment that happens to idols. And in most cases, the harassment and assault are often committed by the CEOs or managers or even idols themselves.
For instance, Blackpink's label boss, Yang Hyun-Suk, was accused a few years ago of providing prostitution services to business investors. He was accused by a sex worker, who testified against him, saying he often provided sex workers to business investors on a night out. According to testimony, Yang and a YG singer met two investors from Southeast Asia in a restaurant in Seoul's Gangnam District with eight men and 25 other women who were part of an adult entertainment operation linked to YG.
Another famous scandal that shook Korea was Seungri's case of rape, drugs and prostitution that took place in a nightclub that the singer owned in Mapo District. According to CCTV footage and witness testimony, women in the club were dragged around unconsciously, before getting raped. They had clearly been drugged and Seungri was also reportedly involved in offering prostitution services at his club.
Former Yellow Bee group member, Ari, also opened up a long time ago about the abuse and sexual assault her group went through during her life as a K-pop idol. The group, which was under Addiction Entertainment, was said to have disbanded because of their "slutty lifestyles".
" But with member B carrying out her slutty lifestyle, plus the other members being unable to come to an agreement, we've decided the group cannot stay together" – Addiction Entertainment.
The above statement by the agency was nothing but lies to cover up what they had done to the girls. And this is how Ari responded:
"It wasn't the member who was promiscuous, but rather, the agency. There were acts of sexual assault by an employee and manager of the agency.

And that employee even dragged a member away to a practice room and tried to engage in sexual relations, and on top of that, everybody was there when it happened, but it was only the members who tried to stop her from getting dragged away.

They also told us to call them 'oppa' and touched our thighs, and a former manager even said, 'Let's go to a motel so I can give you a baby' and 'But it's up to you to find the father.' " – Ari.
3. Idol Bully 
And then comes the famous idol bullies – 'superior' members who harass 'inferior' members of a K-pop group. Here are some of the more infamous K-pop bully scandals over the years.
AOA, the popular girl group, was involved in a bullying scandal involving members Jimin and Mina. In 2019, Mina, who had left the group, accused Jimin of bullying her throughout her years as an AOA member. Mina accused Jimin of bullying her for more than ten years, causing her severe mental health issues like self-harm and depression. After the allegations were made, Jimin left the group with an apology and stopped responding to Mina's accusations. However, over time, this blew up, causing more and more of Jimin's actions to be revealed. There's so much more to this case than just this, so do have a look at it, because the twists in this particular case will shock you.
Similarly, there are many other bullying scandals among idols that we have not heard of or seen. We will never know what's happening behind some of those sweet smiles that are able to fool the whole world.
4. Sasaeng Attacks 
Sasaeng attacks are probably the most infamous of the wrongdoings rampant in K-pop. Being a hardcore fan is one thing – being a psychotic stalker is another. For those of you who are clueless, Sasaengs are obsessive fans who stalk or engage in behaviours that invade the privacy of celebrities, specifically Korean idols, drama actors as well as public figures.
In a recent estimation done by South Korean media, popular Korean celebrities have between 500 to 1,000 Sasaeng fans who are obsessive psychos who follow their butts wherever they go. Who knew being a K-pop idol could be like acting in a horror movie?
Here are some disturbing and weird Sasaeng stories: Blackpink's Jennie was recently involved in an indirect Sasaeng encounter when she was publicly asked out on a date by a social media influencer in a brilliant but also disturbing way. The social media influencer, Christian Albert Gaza, who proclaims that he is Jennie's number 1 fan, spent US$30,000 to set up a billboard ad right in front of the YG Entertainment building in Seoul. This caused havoc among Blinks, and soon the hashtag #protectjennie and #leavejenniealone started surfacing on the internet.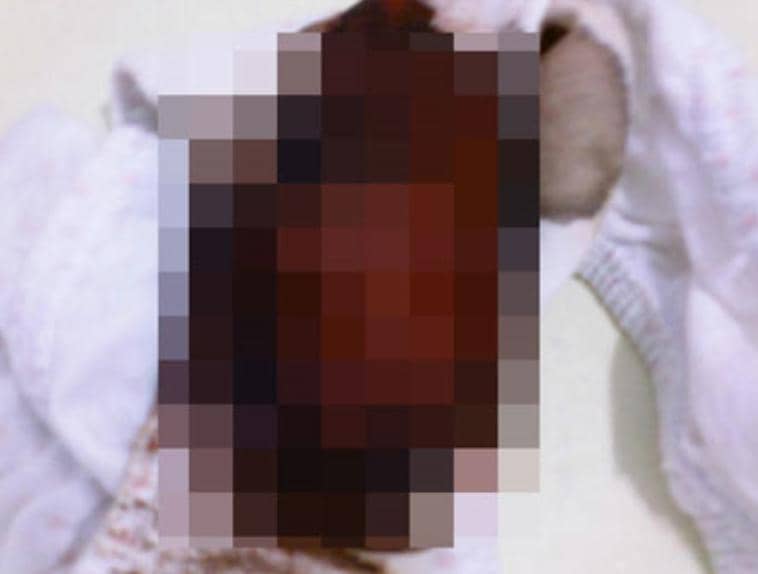 Another rather disgusting story is a love letter written by a Sasaeng to an idol. The Sasaeng had written the letter to 2PM's Taecyeon with her PERIOD BLOOD, I repeat, the girl wrote the letter with her period blood, like Picasso, and gave it to Taecyeon. In the letter, she wrote:
"I dedicate to Taecyeon my period blood letter, OK Taecyeon, you cannot live without me, I sprinkled it with a few strands of my pubes" – Sasaeng
I don't know ya'll – I just don't believe in humanity anymore. So, anyways, here is the other side of K-pop that probs got you hating on me for ruining your lil perfect K-fantasies. Not everything you see in K-pop is real – some of it is just disturbing when you start digging deep.
More on Korean pop culture? Read these:
Fearful Fun! 8 Korean Horror Shows That'll Leave You Shooketh! So Watch 'Em NOW!