We can all agree that Asian horror movies are extremely scary. It could be because Asian filmmakers are really good at horror, or it could just be that their stories are set here at home – so, the possibility that spooky things could happen to us is terrifying.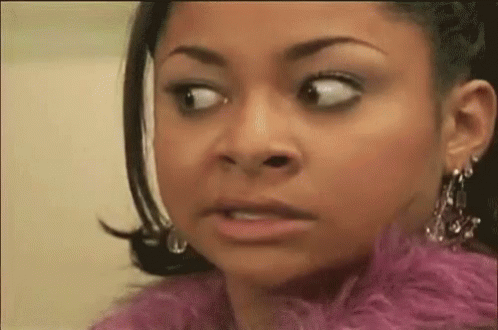 I, for one, love horror movies and TV shows. The intense suspense you'd feel crawling up your spine and the out-of-nowhere jump scare is thrilling to me and I can never get enough of that. Ever since the pandemic began, I've watched a lot of K-drama and K-movies – and obvi, most of them are horror-themed.
So, starting from least scary to scariest, here is a list of Korean horror shows that I've recently watched that you should definitely watch as well (and most of them are available on Netflix!)
Save Me
Let's start off with something easy – Save Me is story of a religious cult which has a charismatic leader that can easily influence citizens who all live in a small town. Four brave boys are all out to help a girl who has her family members brainwashed by the leader. The story in itself isn't scary, however, it shows how powerful the authority of a cult leader can be.
Available On Netflix
The Call
The Call centers around two girls, connected by one phone in the same house, but who are living 20 years apart. Their lives are then intertwined following a phone call. This movie is littered with suspense and the two actresses deliver extremely-believable tension between their characters. Also, there's a crazy plot twist that nobody, even I, could have expected.
Available On Netflix
The Guest
This is the most interestingly-weird yet bizarrely-horrific Korean horror show I've watched so far. The show revolves around a detective, a priest and a psychic who come together to stop supernatural forces that have plagued their hometown. Describing it makes it sound like a simple ghost show, but after watching it, I was amazed at how they were able to deliver the show so uniquely and make it bewitchingly scary.
Available On Netflix
Sweet Home
By far my favourite Korean horror show from Netflix. Sweet Home is about apartment residents stuck in their homes while witnessing how humans suddenly turn into scary monsters, which they have to fight to survive. It starts somewhat slowly, but at a certain point, your attention immediately focuses on the show and you won't be able to take your eyes off it.
Available On Netflix
Hellbound
A recent Korean horror show that's got everyone talking, much like the highly-praised Squid Game. Hellbound, I would say, is a mixture of Save Me and Sweet Home all wrapped into one K-drama. I've said enough, so as to not spoil it for you, so I'd suggest you watch and experience the intense and thrilling show for yourself.
Available On Netflix
Kingdom Series
When Kingdom came out, everybody could not stop raving about it, and at the time, I wasn't a fan of Korean shows. However, my curiosity was eventually piqued and I watched Kingdom for the first time – and it completely sucked me in and I've been a fan of it ever since. Dating back to the Joseon dynasty, a deadly and mysterious plague begins to spread, and a prince must find a way to help his people while unveiling an evil scheme.
If you loved Kingdom, you cannot miss watching the prequel which came out this year, called Kingdom: Ashin Of The North. I'm not gonna talk about it too much – but it will explain a certain mysterious character that was introduced in the first Kingdom series.
Both Available On Netflix
Goedam
Goedam tells the story of urban legends that are widely-known in Korea. It's an anthology series consisting of 8 episodes that all have different scary legends that will terrify you at night. Each episode is short, but enough to frighten the heck out of you.
Available On Netflix
Gonjiam: Haunted Asylum
Probably what I consider to be the scariest of them all – Gonjiam: Haunted Asylum. In 1996, Gonjiam Mental Hospital in Gwangju, Gyeonggi Province was closed down and was left abandoned. So, a group of live streamers made it their mission to broadcast their stay at one of the most haunted abandoned buildings in the world. This movie was so scary, I slept in my sister's room after watching it. If you love movies like Paranormal Activity, then you should definitely watch this!
More on movies and dramas? Read this:   
Sens-Asians! 8 Netflix Shows With Asian Leads You HAVE To Watch!