For many decades, Garfield has represented nostalgia in everything from comic books to animated films. The franchise has built up a devoted following over the years, even today. The good news is that a new collection is available to rekindle your affection for the endearing, witty, orange cat.
Global sports brand PUMA and iconic comic strip character GARFIELD are teaming up for a debut collection for both adults and kids, where the two cats join forces. Inspired by the beloved cartoon cat and his love of food, the collection is all about the PUMA x GARFIELD market, with delicious treats for hungry cats. Playful designs for both adults and kids stand out with bold colours and fun graphics – the result is a fun-loving streetwear collection.
The adult collection has Garfield-themed co-branded images on sweatshirts, hoodies, shorts, and tees. The traditional Suede shoe uses eye-catching patterns and fun embellishments, like a graphic hangtag that reads, "Big fat hairy bargain!" Another fluffy Leadcat slide that resembles Garfield is part of the collection. The remaining items are a cap, a backpack, and a shopping bag.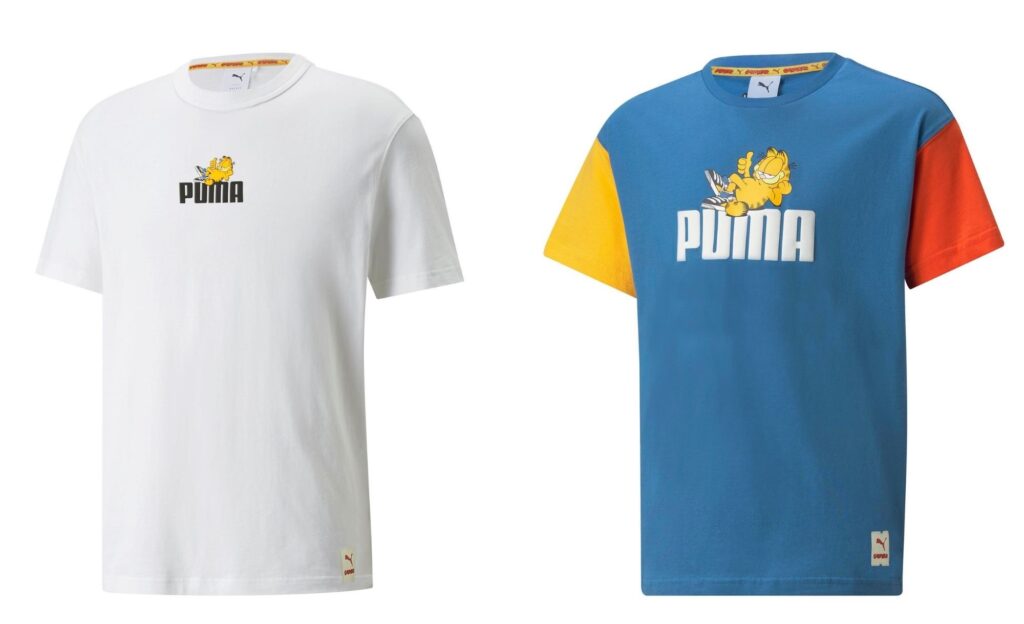 Adult's Tee – RM199

Kids' Tee –RM139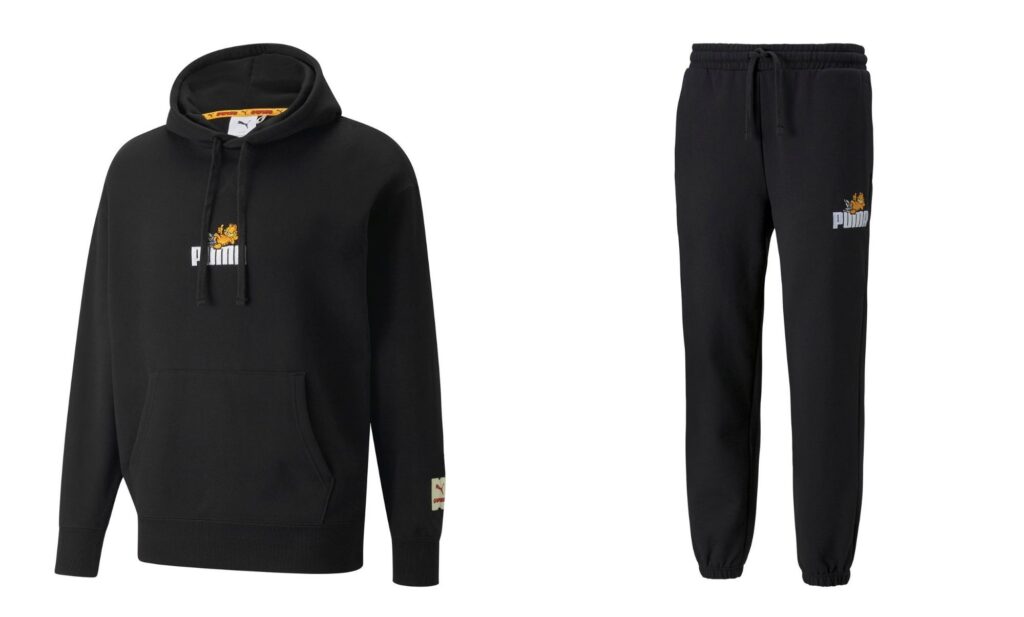 Adult's Hoodie – RM419

Adult's Sweatpants- RM359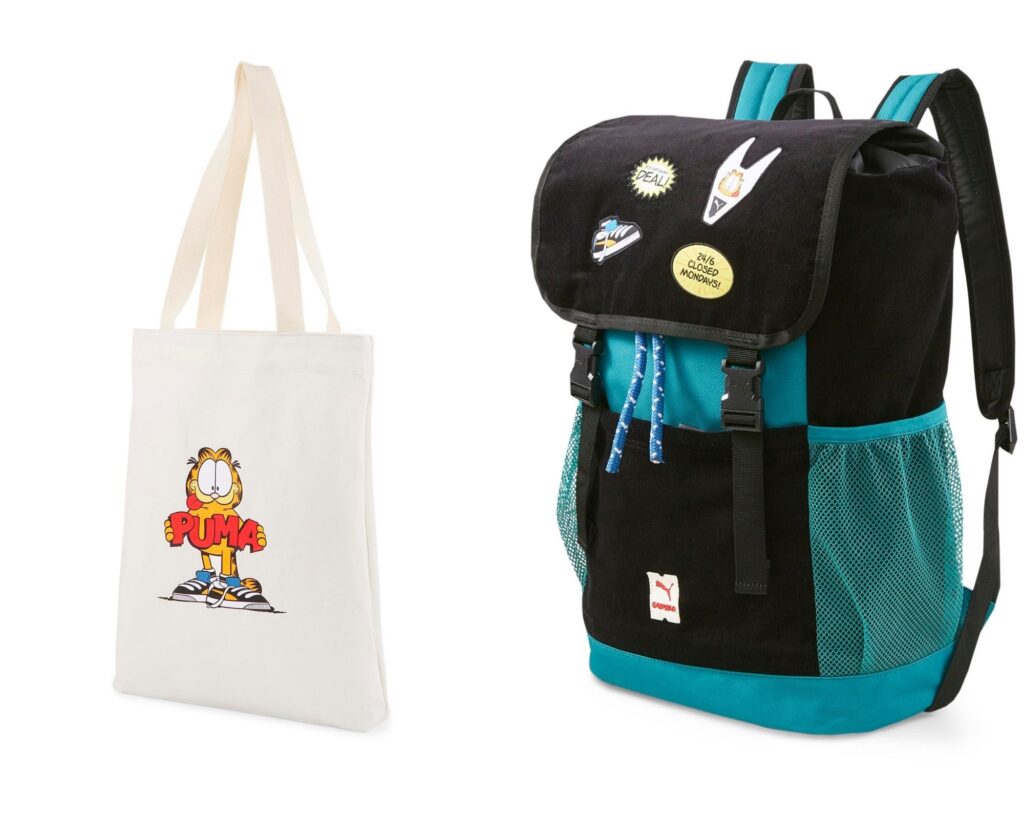 Shopper Bag – RM199

Backpack – RM359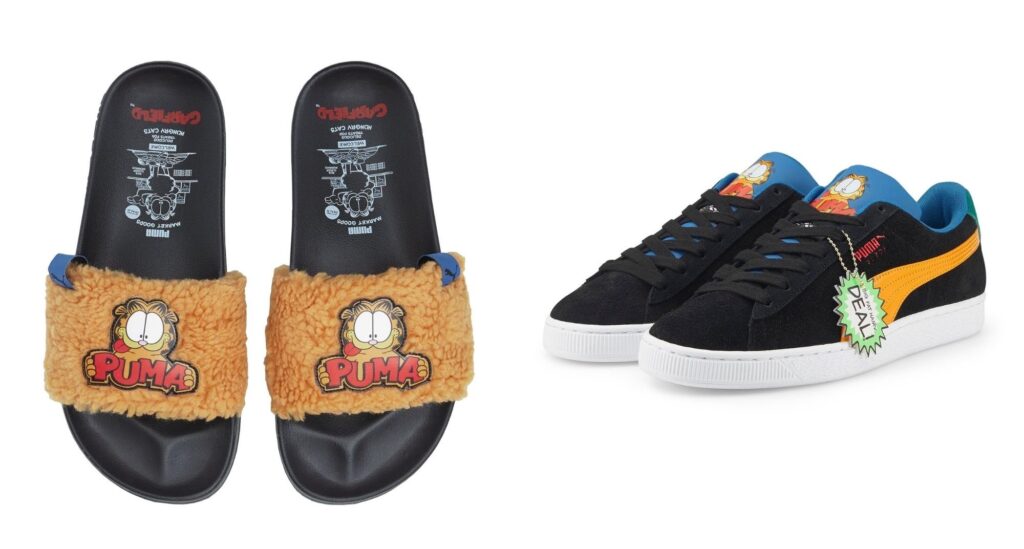 Leadcat 2.0 – RM229

Suede – RM519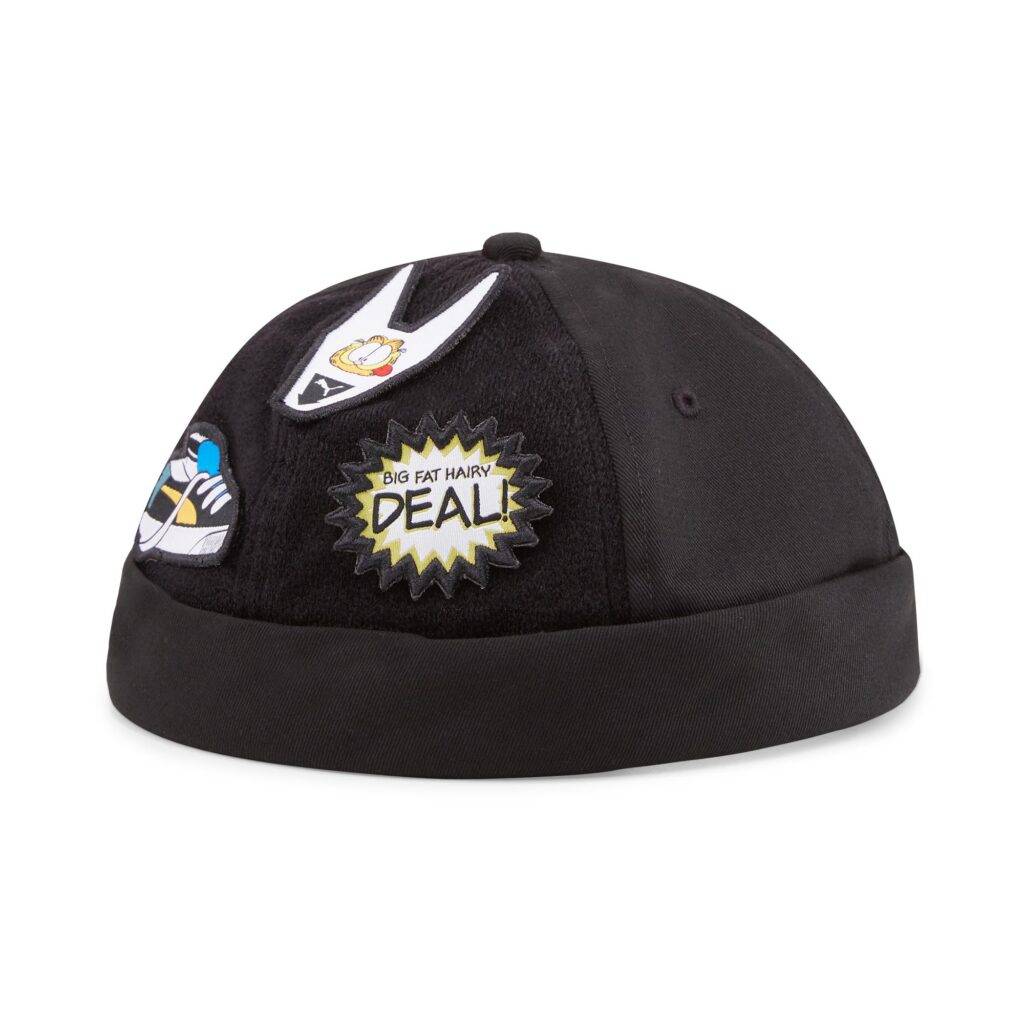 Docker Hat – RM149
The kids' range includes tees, hoodies and shorts, plus an infant crew and jogger set. The footwear offering comes in a similar design to the adult styles, with the Suede arriving in junior, pre-school, and infant sizing and the Leadcat available for junior and pre-school. Kids can enjoy fun accessories, like a sling bag and waist bag with Garfield's face across the front.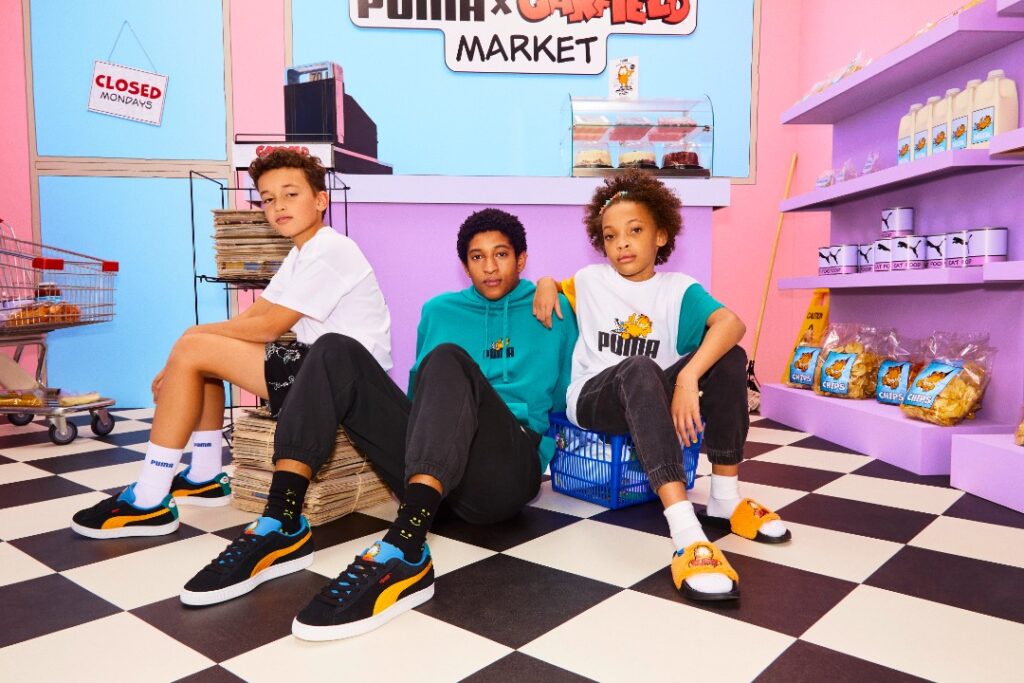 Created by cartoonist Jim Davis, Garfield is the most widely syndicated comic strip in the world. With his signature "cattitude," Garfield is 100% that cat, and he doesn't care who knows it. He's selfish, sarcastic, lazy… and surprisingly endearing. Since its launch in 1978, the famous cat has spawned movies, TV shows, stage shows and merchandise, and has received four Emmy Awards for Outstanding Animated Program. In 2019, Paramount Global acquired ownership of Paws, Inc., which holds rights to the Garfield franchise.
PUMA X Garfield Market Exclusively At JD Sports, Pavilion KL
The PUMA x GARFIELD collection will be launching at JD Sports at Pavilion KL from 15 to 24 July with in-store activation focused on the theme of a grocery store. Discover a reimagined supermarket filled with market goods and collection items, set against the backdrop of colourful displays and tiered pedestals. Reminiscence about the old-school Garfield cartoon show while you browse! Echoing the whimsical world of PUMA x Garfield, the collection and in-store activation highlights PUMA's contemporary streetwear style, mixed with Garfield's eccentric attitude and love for food.
Garfield's Favourite Lasagna
If you know Garfield, you know he's one cat that loves a good lasagna. Shop at JD Sports for ingredients for Garfield's favourite food, Lasagna, at JD Sports Pavilion KL. Consumers stand a chance to win PUMA x JD Sports cash vouchers* when they successfully build Garfield's favourite lasagna. So, join in the fun and participate in the Garfield grocery challenge!
Attractive Prizes To Be Won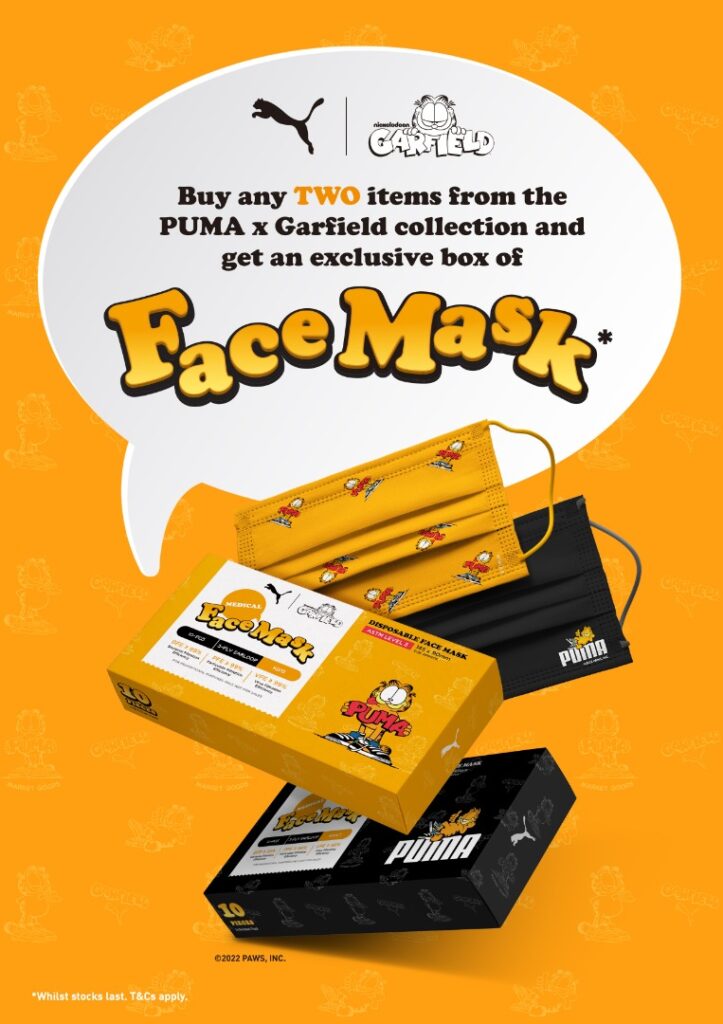 Prizes
Have a shot at Garfield's Gashapon machine and stand a chance to win multiple prizes! With a minimum spend of RM150 in a single receipt, consumers will receive one token to spin at the Gashapon machine. Prizes include PUMA Bags, PUMA X Garfield Face Masks, PUMA Caps, Garfield products, Garfield plushies, and other collectibles. You can also redeem an exclusive box of PUMA X Garfield face masks with a purchase of any two items from the new PUMA X Garfield collection. Available at PUMA stores, JD Sports and Atmos KL.
Shop the PUMA X GARFIELD collection when it drops at PUMA.com, PUMA stores and select retailers starting TODAY, with retail prices ranging from RM119 – RM519.
More on fashion? Read these:
Levi's Fall/Winter '22 Goes Retro For A Jean-ious Evolution!