You know that feeling – when your heart beats faster, you experience shortness of breath, you're confused and not thinking straight? That's what you call anxiety.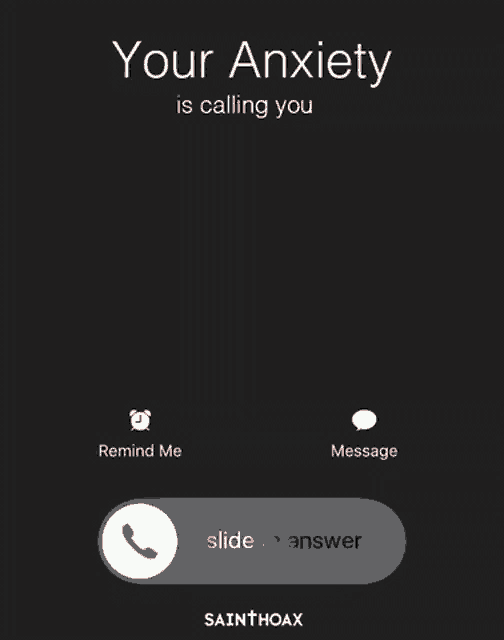 If you regularly feel anxious, you definitely have direct experience with what it's like to be constantly worried or anxious. Such symptoms may be upsetting and bothersome. Along with feeling anxious, worrying thoughts are said to have a harmful impact on many persons who suffer from anxiety-related illnesses. But worry, though, is only one symptom of anxiety. Other symptoms include tenseness, sleeping issues, hyperventilating, social distancing and fatigue.
I deal with anxiety every now and then. It's like a friend who comes visit when least expected. But guess what – at some point, all of us get anxious. It is challenging to get through a day or situation when you're anxious. The good thing is, there are a few mechanisms that work to cope with anxiety. Worse scenario is probably talking to a therapist. Other than that, different people have their own ways to cope with this nasty feeling. So that's what I'm about to share with you today. If you have no clue on how to deal with your anxiety, no worries – I've listed out some stuff I do to keep calm and get back to my own self. Maybe you can try some of them.
1. Practice breathing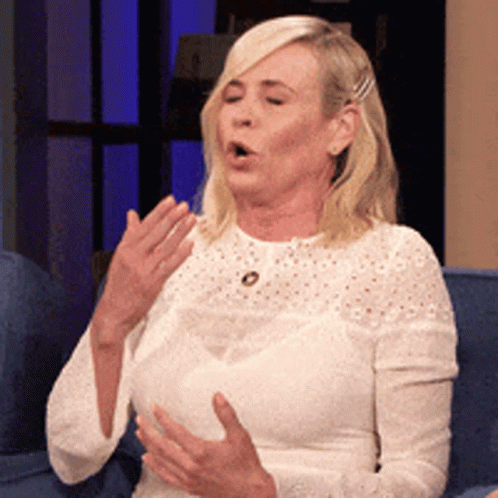 When anxiety strikes, your breathing becomes shallow and quick and your muscles stiffen. You feel as if you're being choked and your heart is beating fast, and you experience dizziness, nausea and perspiration. The first step I do to calm myself down is a simple breathing exercise. Start by inhaling for four seconds through your nose, slowly and deeply. Think of filling your lungs with as much air as you can, from the bottom right to the top. As you do this, your stomach should rise. Then hold your breath for 3 seconds and gently exhale through your mouth. Repeat this step a few times and you'll be calmer than a dove.
2. Journal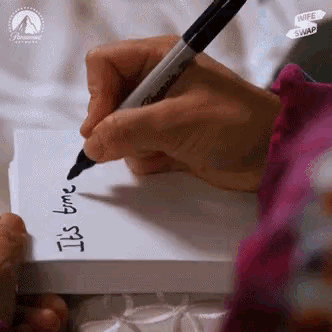 Making it a routine to record your thoughts and feelings in a journal every day might be beneficial. For some people, simply writing their thoughts down can be comforting. However, it can also assist you in keeping note of when, how, and what kinds of situations cause your anxiety. My way of journaling is using papers and envelopes rather than a notebook. When I feel anxious or if I have something I want to get out of me so badly, I grab a piece of paper and write whatever that comes from within. Once done, I seal it in an envelope and seal it with a wax stamp. If I'm really disturbed, I would sometimes burn the letter. If not, I'll just place it in my letter box.
3. Talk to someone/self talk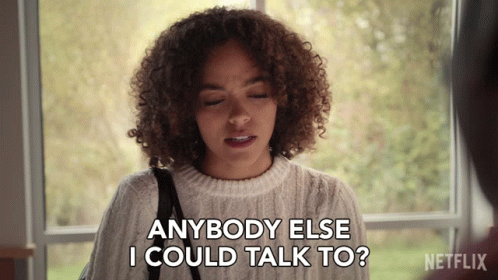 The thing about anxiety is that sometimes, you want to be left all alone, but the truth is, you feel like you want to burst out to someone. I used to self talk when I was anxious. It could be dangerous and lead to other problems like depression and over-thinking, if one is not careful. So, instead of talking to yourself, try talking to someone who you really trust. It's really important that you pick the right person to express yourself to. The wrong person might just make things worse for you and put you in deeper shit. For me, the only person I trust with handling my anxiety is my boyfriend. He was kinda new to all this, but as time went by, he got the hang of it and now he knows exactly what to say and what not to say to an anxious person. When you share your thoughts with someone, it gives you relief. It is as if something leaves your body and you feel like a whole person again.
4. ASMR and Sleep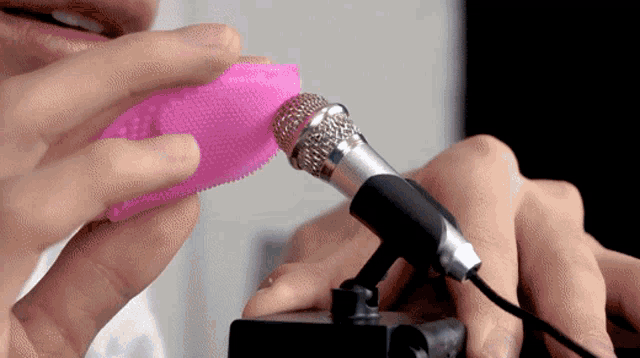 My favourite part. If you're not sure what ASMR is all about, I'll break it down for you and no, it's not the food ones. ASMR refers to the feeling people get after watching engaging videos, typically ones that need individualized attention. The sensation is frequently described as "tingles" that run down the person's spine and back. Others claim the sensation is very calming and can even put them to sleep. I find ASMR relaxing for some reason. It helps put my mind at ease, and I can sleep right after. Whenever I feel anxious, I put on my earphones and tune into some ASMR videos. And it's really easy to find ASMR videos on YouTube and TikTok. Some of my favourites are April's ASMR, Serenity ASMR and ASMR Zeitgeist.
5. Cry it all out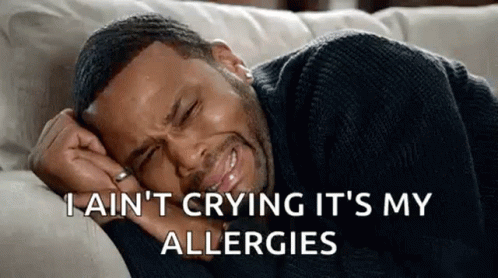 One thing I hate about myself is my tendency to cry even when I'm angry. Seriously, it's shitty. But, you know what – crying actually makes me feel a lot better. It's a way your body releases all those stress, anxious and negative feelings. Of course, you don't have to cry publicly cause' that'll make you seem like you're seeking sympathy or just creating a scene. A better place to cry it all out is obviously in your comfort space. For me, it's always my room. Behind the locked door, I cry myself out whenever there's a need to release. The crying is only for a few minutes. Usually, after the crying, I head to bed and later, when I wake up, I feel all light and airy on the inside.
6. Ignore negativity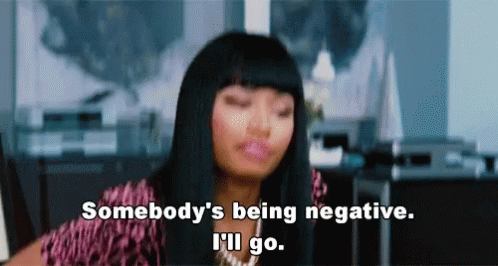 I feel like sometimes, anxiety is like a black hole. From one thing, it leads to another attack. You start with heartache, brain-ache and all the aches, and the next thing you know, you're thinking negative thoughts. Everyone has negative thoughts, but if that thing is kept in repeat mode, you're into some serious problems later on. You shouldn't worry if you occasionally have strange or negative thoughts. If you do have negative ideas, it doesn't define who you are. However, there is no denying that negative ideas can be upsetting.
Also, negativity isn't just limited to your own thoughts, but to people and situations too. I've been with people who make my anxiety worse by talking bullshit. Just because they don't understand how anxiety works, they take the liberty to say whatever they want and end up making things worse. My advice? If you're anxious, only talk to or engage with people you really trust – or just be alone for a bit. That would save you from lots of damage.
7. Play with pets
Pets can help with mental health issues. And that includes anxiety. I've seen tonnes of videos on TikTok about how pets help their owners deal with anxiety. Some can even predict when an anxiety attack is about to hit. How cool is that? Also, many studies have shown that the bond between humans and animals have helped reduce stress-related hormones.
Unlike others, who have cats and dogs as pets, I have two hamsters. I know, they're tiny and are not really hyper like dogs, but it's really entertaining to see the mischievous things they do. My favourite part of having them as pets is that whenever I'm back home from work, the minute I open the front door, they're already tiptoeing and when I put my hand in the cage, they just climb into my palms. At times when I'm anxious, I would sit by the cage and watch them do their thing. Sometimes, I let them run around my dressing table. Call me weird, but I felt like I need them.
Bottom line: anxiety is not the end of the world and you can control it if you want to. Search for ways to comfort yourself rather than letting people do it for you. At the end of the day, you know yourself the best. And if you really need help, don't be afraid to ask people you trust.
More on mental health? Read these:
https://lipstiq.com/wellness/mental-health/201991/wine-for-the-mind-the-mental-health-benefits-or-red-wine/
https://lipstiq.com/wellness/mental-health/202480/5-things-not-to-say-to-someone-with-anxiety/