The brow game is something most of us struggle with. It's no secret that the right brows can radically change the look of your face; yet, the results can vary depending on whether you prefer your brows to be thick or thin, arched or straight, fluffy or filled in. Furthermore, the ideal is ever-evolving. From dark eyebrows that almost form a unibrow to very thin ones, from shaving to dyeing and to full grooming – the eyebrow evolution seems like a never ending trend. And just recently, a former trend made a comeback – the Invisible Brows!
Well, if you thought that bleached eyebrows were a trend that faded in 2021, girl, you need to get your facts right. Bleached brows are currently hot because it appears that the edgy cosmetic fad has more staying power than any other, and recently dominated fashion week. For Versace's F/W 2022 runway show in Milan, real amazons Gigi and Bella Hadid bravely decided to lighten their arches.
Additionally, bleached arches have been spotted on the red carpet. Kendall Jenner and Maisie Williams both sported the trend at the Met Gala in 2022 and 2021, respectively. They're being embraced by more and more celebrities: Julia Fox, Kim Kardashian, Halsey, Lizzo, and Jenner are just a few of the famous people who have rocked this unusual fad. For instance, Halsey's interpretation of the style exudes an ethereal, fairy-like vibe.
The bleached brow originally gained popularity in the punk scene during the 1980s, when it was frequently worn by sexually liberated teenagers. The invisible brow was reinvented by drag queens and punk culture, but it wasn't until the 1990s that mainstream media and the fashion industry began to pay heed.
Well, it's not entirely invisible. I guess it's called invisible because of the bleach. To be honest, this trend is a partial nay for me. Why? Because it makes one look like freaking Lord Voldemort! I mean, dyeing your brows is fine, but bleaching them till you look almost hairless – that's kinda weird. And if you have the perfect brows, why bother ruining it?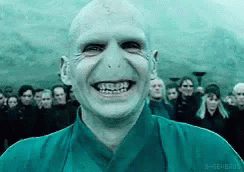 However, there's a secret hack going around on TikTok that creates the appearance of bleached brows that aren't permanent. But if you're brave enough to choose this trend for a permanent appearance, I say go for it!
Try it out for yourself, as more celebs continue to play around with this fad. The benefit? If you're simply experimenting, you don't really need to use bleach. For temporary fun, they're simple to create. This is how you do it:
Step 1: Look for a full-coverage matte concealer that closely matches the colour of your skin. Because you want it to completely meld into your skin, this is crucial. The advice is that you should use a lighter concealer with a yellow undertone for a more bleached appearance.
Step 2: Utilizing a fresh spoolie, run a small bit of concealer through your brows. Allow it to fully dry and set. You may need to repeat this process multiple times, depending on the thickness and colour of your brow hair. Your brows will become invisible after they are completely coated.
Step 3: This step is optional, but if you don't want to lose the framing and structure your brows give your eyes, softly outline them with an ultra-fine micro-lining pencil that has a neutral undertone. To make a shadow beneath the brow, softly buff the line upward into the brow hair with a firm, angled brush. Your face and eyes will have a softer structure and proportion as a result.
If you're really into making it permanent, you could bleach your brows yourself – but best to let the pros do it for you. Chances are high that you might ruin it yourself.
Overall, I think bleached brows are nice. Would I do it? Hell no! But that's because of maintenance and they'd never suit me. Do I love them on others? Yes. So, let's hope they bring on more work-shirking red carpets so I may enjoy my bleached brows!
More on makeup? Read these: