Another day, another TikTok makeup trend! 
You've already heard of cat eye, fox eye and maybe even doe eye looks – but have you heard of the 'siren eye' makeup look? It's catty-er than a cat eye and foxier than a fox eye, which makes this look much sultrier than your normal makeup look. The 'siren eye' makeup look is still a budding trend, but we're pretty sure there will be a lot of people sporting it soon.
As you may know, a siren is a dangerous mythological creature that resides underwater, and lures sailors with her enchanting music and melodious voice to their inevitable deaths.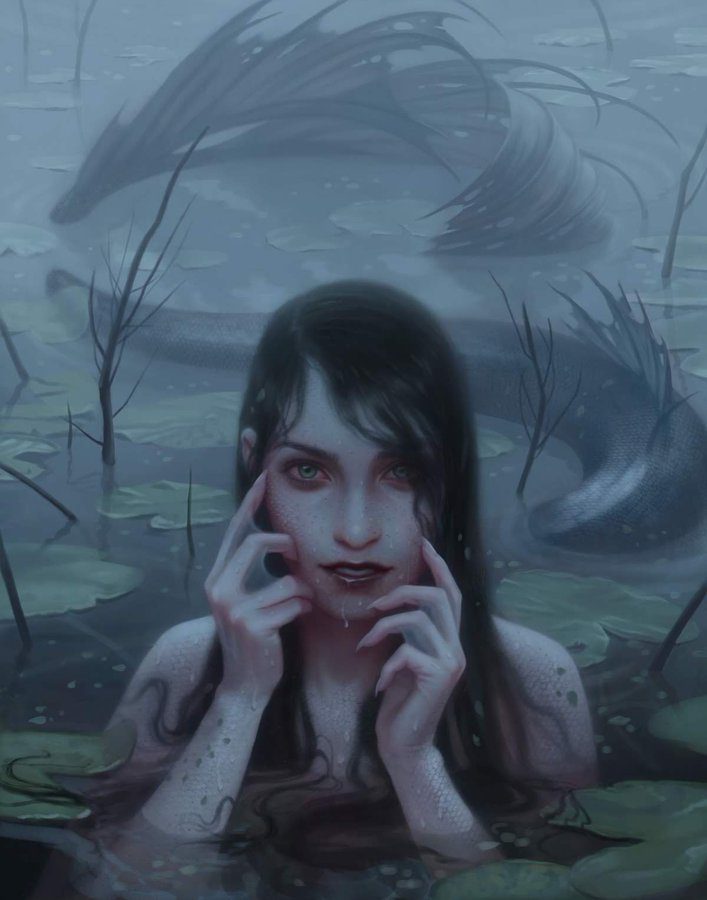 As we all aspire to be a baddie, this emerging makeup trend makes total sense. The 'siren eye' makeup is an elevated version of the fox eye requiring a lot of shadow and line to create that sensual, sultry and half-lidded look. The look itself is supposed to entice all around, and make you a magnet to both women and men in a matter of minutes.
The look emerged on TikTok with beauty influencers recreating their own version of the 'siren eye' look to perfectly fit their eye shape. Again, as mentioned, it's all about creating shadows and lines to both elongate your eyes as well as making them look as sexy as possible.
Step-by-step guide to achieving the 'siren eye' makeup look:
Lightly dust either grey or brown eyeshadow all across your eyelids and undereye and connect both ends on the outer corner.
Extend a small wing and drag the line to the middle point of your eye and fill in the space. Avoid extending the liner all the way to the inner corner.
Tight line the top and bottom inner corner with an eyeliner and blend lightly.
Add a small triangle on the inner corner to create a natural tapered eye look.
This is optional, but if you wanna amp up the sultriness of the siren eye look, drag a brown line – using an eyebrow pencil – on your eye bag for that 'aegyo sal' effect. This gives the illusion that your eyes are bigger and puffier.
Curl and coat your lashes with your favorite mascara. Add cat-eye falsies if needed.
Coat your bottom lashes and pinch them to make them more prominent. Optional as well: add light strokes on your bottom lashes to make them appear fuller.
Your 'siren eye' look is finished!
While this makeup look may be difficult to achieve for some, a little practice wouldn't hurt.
More on makeupTok? Read these: 
SHIMMER WITH SYAHIRA: A TikTok Lip Trend That Uses Eyebrow Pencil And Blush?!