The way we treat and take care of our skin shows how we reflect on ourselves – hence why a skincare ritual is the most sacred of all routines that we perform upon ourselves. Plus, meticulously finding the perfect skincare product is no smooth journey – and sometimes, we could end up in the unlikeliest of places and discover some skincare products that can surprise us. From drugstore to luxury skincare brands like Tatcha – you can discover skincare products that suit the needs of your skin.
Speaking of Tatcha, if you've ever wondered about this particular skincare brand, you've come to the right place. This luxury skincare line has long been lauded in the beauty industry, and deservedly so. Its formulation is out of this world and has been considered as a holy grail by some skincare aficionados.
Scroll down if you want to learn more about Tatcha and find out which must-have products to buy.
Harmony From Skin To Soul
Vicky Tsai, the brand's founder, was disenchanted with the corporate world and suffering from acute dermatitis when she found herself in Japan, where she discovered a culture of beauty, harmony, and well-being that cured her from the skin to the soul.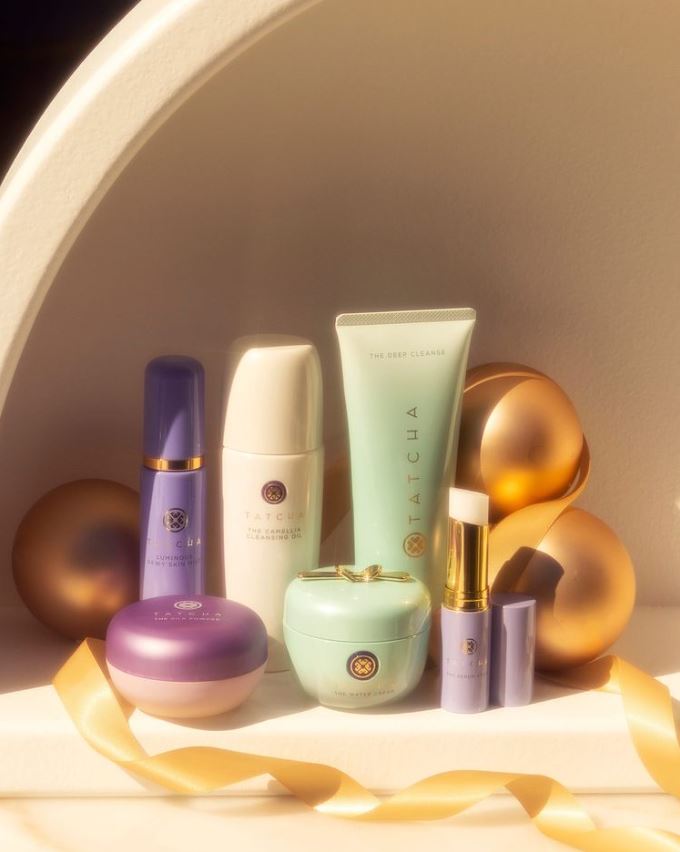 Vicky was energised and inspired by the delights of Japan, and she avidly researched the natural Japanese substances and time-honoured beauty procedures that improved her skin. Tatcha, a celebration of the magic and wisdom of Japanese culture and beauty traditions, was formed.
Kind-To-Skin Formulation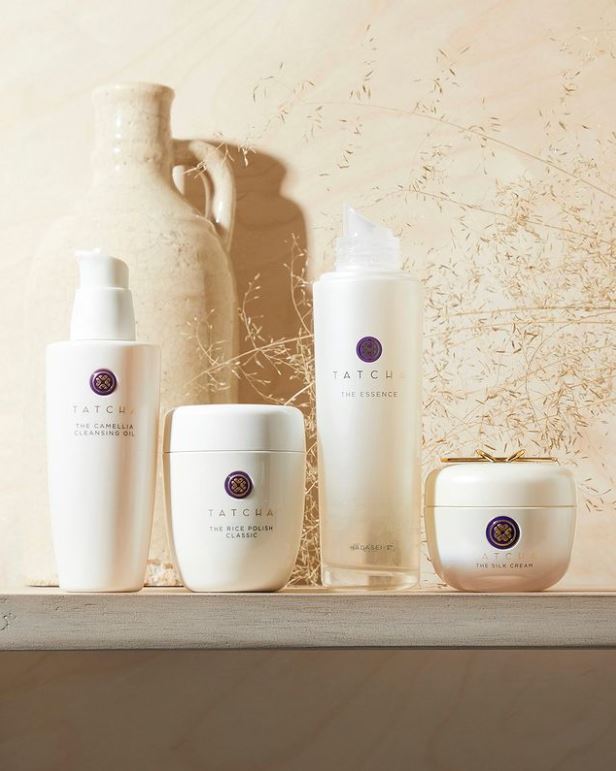 Hinou dokon is a Japanese phrase that translates to "skin-mind same root." For a millennia, the mind-skin link has been widely acknowledged in Japan. Light, music, fragrances, temperature, touch, and even time are all perceived by the skin.
These senses influence your mood and reflect on your skin, which is a mirror of your inner well-being – and that's why Tatcha seeks to create research-backed holistic skincare that calms the skin, mind, and soul. Leading scientists at the Tatcha Institute in Tokyo craft and develop within tradition, mixing ancient Japanese botanicals with proven therapeutic chemicals to work with skin rather than against it.
Magical Must-Haves
Tatcha formulates its products using Hadasei-3™, a symphony of superfoods, amino acids, and AHAs developed at the Tatcha Institute. It's an exclusive blend of twice-fermented Akita rice, Uji green tea, and Okinawa algae to provide a beautiful complexion. This trio of traditional Japanese herbs works together to enhance skin hydration while also encouraging natural skin surface renewal for vibrant, attractive skin at any age.
The Deep Cleanse
The Essence Skincare Boosting Treatment
The Water Cream
The Kissu Lip Mask
Tatcha is available exclusively at Sephora stores, its website and Sephora in-app.
More on skincare? Read these:
THE FACE SHOP Unveils Vegan Line, And We Can't Feel Our Face!