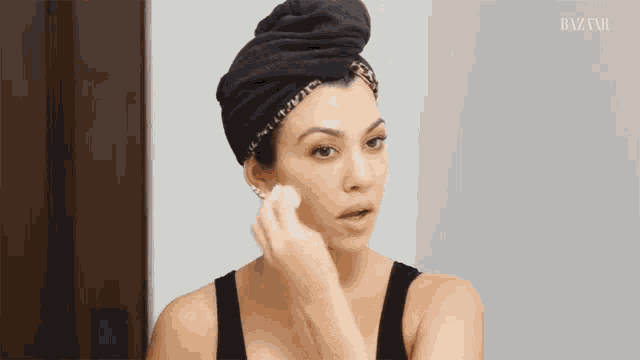 There are many skincare products on the market that claim they are highly beneficial for the skin, and most of them probably are. But did you know that certain skin problems can be effectively treated by acids (that are skin-safe of course) and are highly recommended by dermatologists? Incorporating these acids in your skincare regimen can help solve specific issues like signs of aging, dark spots, dry skin and redness. The most famous acids introduced to us as in recent times are hyaluronic, salicylic and glycolic. We have enough information on these on the internet.
Let's take a look at other skincare acids that you can include in your skincare regimen that are equally beneficial and are incorporated into many of the products we use on our skin.
Ferulic Acid 
Ferulic acid is a plant-based anti-oxidant agent primarily used for anti-aging benefits for the skin. It plays a crucial role in fighting off free radicals like pollutants and UV rays that often cause various skin issues like aging, dark spots, sun spots and such. This highly beneficial skincare element is rich in Vitamins A, C and E. Usually, in most skincare products, Ferulic acid is paired with Vitamin C to enhance the goodness, as well as to help the quick oxidisation of Vitamin C products. It helps in protecting the collagen and elastin structures in our skin to maintain a youthful glow and avoid fast aging.
Kojic Acid 
Kojic acid is another underrated skincare product that has its own benefits for our skin. Kojic acid helps in lightening visible dark spots or pimple and acne scarring on our skin. Lightening of the skin helps the appearance of dark spots and scars caused by acne and breakouts. It also helps treat melasma which is faced by pregnant women in which the skin darkens due to the hormonal changes in pregnancy. Kojic acid affects the melanin production that avoids skin darkening and simultaneously brightens the skin for a healthy glow.
Azelaic Acid 
Abstracted from yeast and naturally found in barley and wheat, Azelaic acid is a go-to product for dark patches and spots on the skin. This acid is a dermatologist's first choice in treating acne due to its antimicrobial and anti-inflammatory properties. When included in your skincare regimen, this acid can help prevent future breakouts as it clears the bacteria from your pores that is the cause of acne and pimples. Azelaic acid comes in many forms – mainly gels, creams and foam. However, this product should be used after consulting your dermatologist, as it can cause dryness and even skin burning.
Niacinamide Acid  
Niacinamide is also a skincare product that is highly praised by dermatologists and "doctors" on the internet. It does wonders for skin that has dark pimple spots, acne scarring and also dry skin. This acid helps minimize redness from breakouts or allergies, as well as pore appearance. A plus is that it treats hyperpigmentation, which can be a major concern for Asian skin. Including this in your skincare regimen can aid in protecting your skin against sun damage as well as reducing fine lines and wrinkles.
More on skincare? Read these:
Acid, I Said! Which Acids (Yes, ACIDS) To Incorporate Into Your Skincare Regimen