THE COURTYARD'S AFTERNOON TEA – CLASSIC GARDEN THEME 
Calling all afternoon tea lovers: The Courtyard at Pavilion Hotel Kuala Lumpur, managed by Banyan Tree, now serves a fabulous afternoon tea experience featuring modern contemporary Malaysian desserts and savoury fare, paired with the all-time Malaysian favourite, 'Teh Tarik' and 'Kopi'. If you're looking for a great afternoon tea experience while still sticking to your Malaysian roots, pay a visit to The Courtyard at Pavilion Hotel Kuala Lumpur. Located at level 8, this Courtyard features a stunning open-air dining space overlooking the cityscape of Bukit Bintang.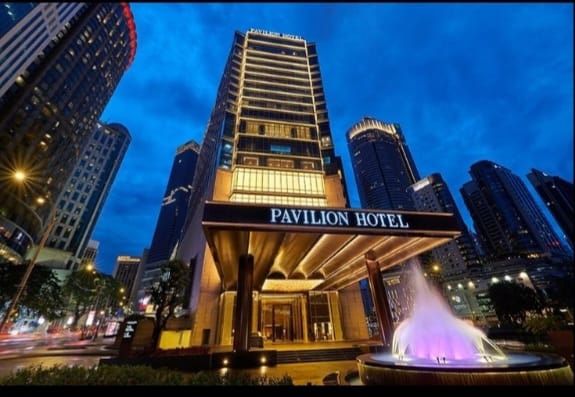 The Courtyard's Afternoon Tea presents you a classical garden theme affair featuring a "tiered bird cage" platter that you can enjoy either in the fresh breeze of the alfresco centre court, or in the air-conditioned dining room. With eleven different types of sweet and savoury bites, it is for sure going to tantalise your taste buds. The Malaysian classic Chicken Curry & Mayo Bread Platter, 'Cucur Udang' with sweet Coriander Chilli Sauce, Steamed 'Siew Mai', Mini Pandan Chicken for savouries and assorted Malaysian Kuih, Chocolate Strawberry Crunch, Raspberry Lollipop and Peanut Emotion for Sweets are the dishes you can enjoy.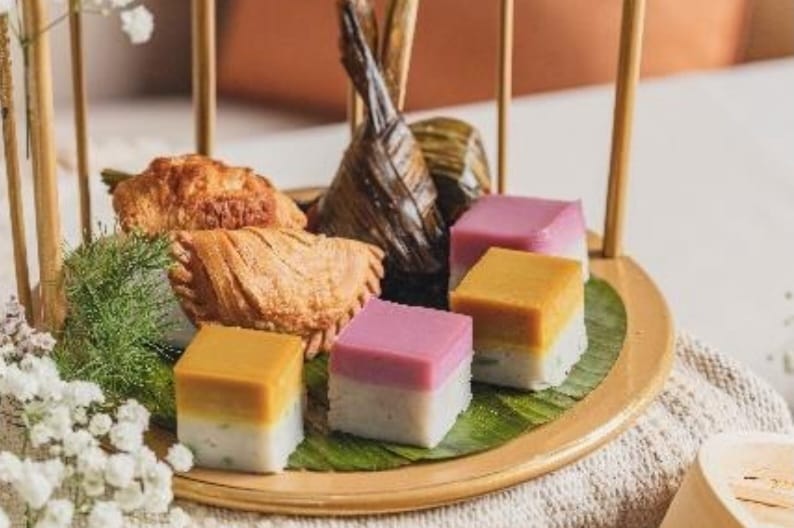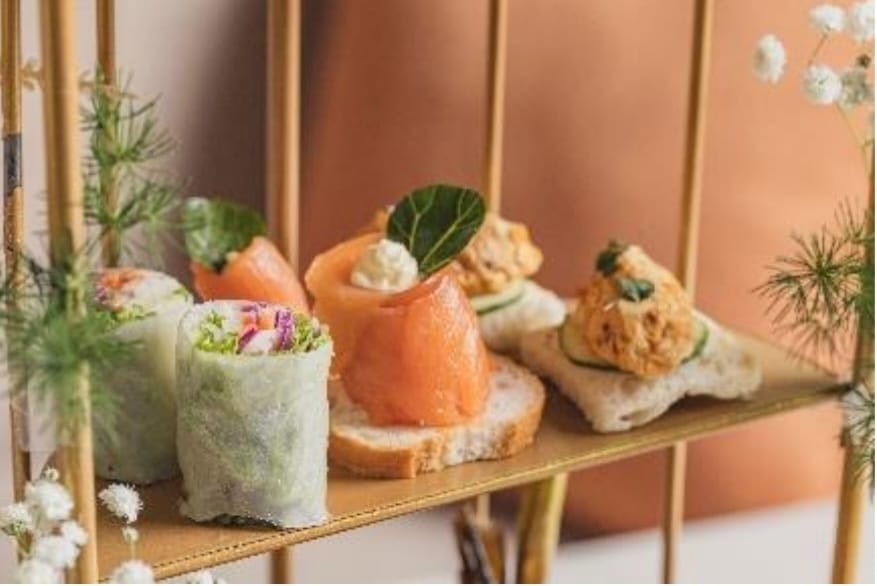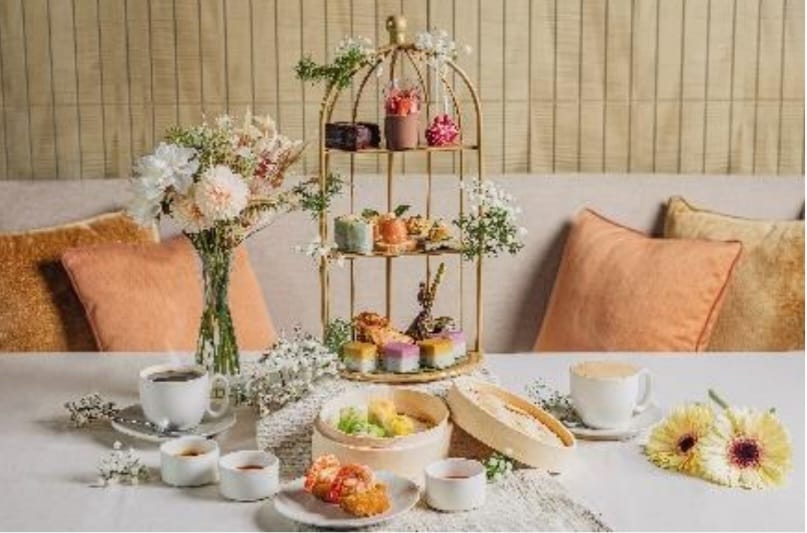 The Courtyard Afternoon Tea Set is available from 2:30 pm to 5:30 pm. Treat your family, loved ones and dear friends to a quality afternoon tea. For RM60 per person, you can make your reservations via email at  [email protected]
AN ALTITUDE OF ELEGANCE – ALTITUDE x EBISU AFTERNOON TEA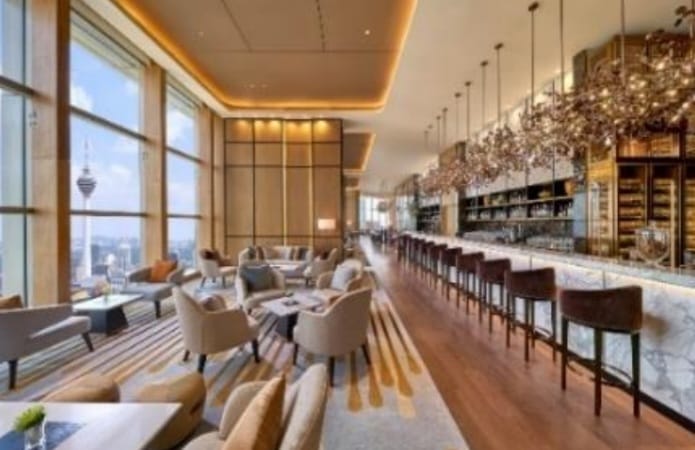 If you are searching for an afternoon tea venue where luxury meets comfort, Altitude at Banyan Tree Kuala Lumpur offers you a signature afternoon Banyan Tree experience. Altitude, located on level 53 of the premises, showcases one of the best Afternoon Teas in the city. If you want a few hours away from the hustle and bustle of the city, sipping premium tea in a calm haven, then this is your paradise. Altitude offers its guests a delicious, sweet, savoury and premium selection of treats. Only the best of the best is served for their guests.
Their afternoon tea set is created with dedication and led by Executive Pastry Chef, Carlos Valente and Japanese Chef de Cuisine, Ricky Kamiishi. From a range of western to eastern dishes, the Afternoon Tea Set promises to take your taste buds on a flavourful adventure you will never forget. The tempting menu is designed in such a way as to guide you through different savoury sensations that will tickle your palate.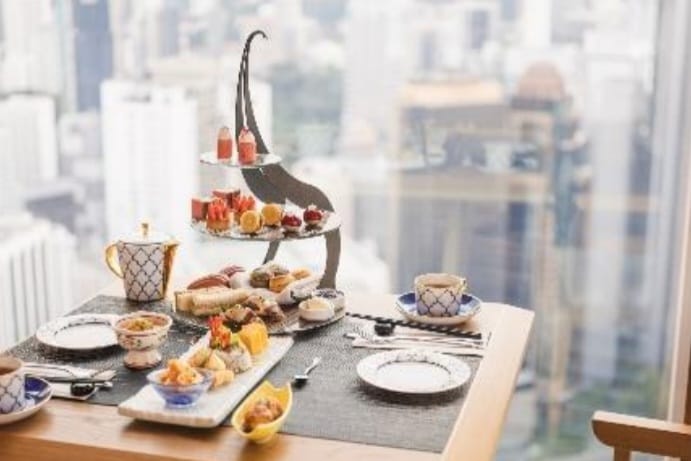 The Afternoon Tea offers a selection of sweets that burst with vibrant colours. Sakura Pear Roll – a 3-tier tray – offers sweets like Japanese sponge cake, Sakura jam and caramelised pear. Moving down one tier, you'll find Matcha Raspberry with raspberry mousse, raspberry jelly, matcha sponge cake; Strawberry Tart – almond tart shell, vanilla custard, fresh strawberry; Strawberry Chocolate Canapes – chocolate cream, strawberry tender and chocolate crumble. If you have a sweet tooth, Altitude will definitely delight you.
There is also the Sesame Bite with almond crumble, sesame chocolate ganache, roasted sesame; and down below, a batch of Classic and Matcha Scones served with authentic clotted cream and home-made jam; and Sakura Medeleine with luscious ivory chocolate coating.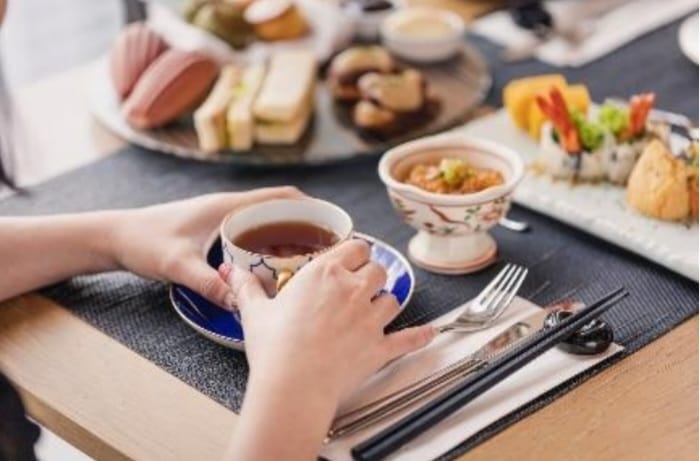 Last but not least, for a well-balanced dish, the Japanese sweets are paired with a selection of Japanese savouries like Kurage Kyuri, Unagi Kyuri, Tori Nanban, Kani Mayo Salad, Tamagoyaki, Aburi Salmon Maki, Edamame, Tamago Sando, Smoked Salmon Tart and Tuna Mayo Sandwich. The Afternoon Tea is then accompanied by a premium collection of Harney & Sons fine tea and Illy Caffe Gourmet coffee. Fine and luxury coffee lovers – you simply cannot afford to miss out on this!
The Afternoon Tea Set is available daily, priced at RM188 per person, from 3:00 pm to 5:00 pm. The Afternoon Tea Box set is available for delivery and takeaway for RM188 per box made for 2 people.
For your reservations, call Altitude, Banyan Tree Kuala Lumpur; or visit www.banyantree.com/en/malaysia/kuala-lumpur/dining/altitude. For the Afternoon Tea Box Delivery, make your order at banyan-tree-kuala-lumpur.com/altitude-x-ebisu-afternoon-tea-box.
Have a tea-riffic time!
More on food? Read these:
Indulge In Pavilion Hotel KL's 'Muhibbah Malaysia' Ramadan Experience