Contrary to popular belief, you CAN style a pixie cut. Plus, experimenting with your hair, especially with such a short cut like the pixie, creates an air of confidence within you. Despite the relatively short boyish cut, the hair may be styled in a variety of ways. Hairstyling products such as creams and gels, as well as heat tools, are essential to creating whatever style you desire.
If you're thinking of getting a pixie cut soon and need some creativity boost on how to style it, here are 5 different hairstyles to explore, along with tutorials.
Lay It Down
Let's start with the simplest and least time-consuming hairdo to make you appreciate your pixie cut. Your appearance will be gentler, but sharper if you lay your hair entirely flat with one or two swoops for some edge. Your hairstyling skills will be boosted with only hair gel and a comb, and you won't even need to maintain it because the gel will keep your hair smooth and still.
@chaserize

My roommates call me ✨ Sonic the hedgehog ✨
Serving Retro 
Let's go back to a time when short hair was considerably more loved and admired. To achieve a more dynamic image with a vintage feel, use the finger wave method. It will give you a more sophisticated image, regardless of the style you're wearing during the day. Furthermore, the finger wave is the most popular hairstyle trend nowadays – and the most stylish one too.
@chaserize

Gonna try smaller finger waves as well 🌊 Again requests/tips is welcome 💙
Put A Clip On It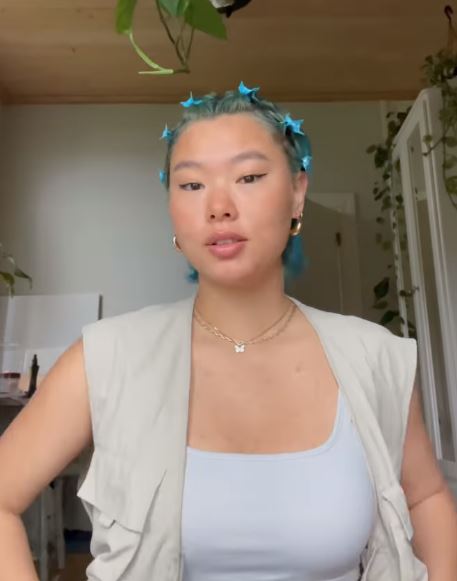 Because the Y2K theme is so hot, it's no surprise that one of our favourite childhood accessories, tiny butterfly clips, are making a comeback. To channel your inner 2000s style, adorn your groomed pixie hairstyle with butterfly clips strewn about. Butterfly clips come in a variety of colours to complement whatever style you're wearing that day, making it one of the easiest accessories to experiment with.
@chaserize

I think I have a few vids a year ago with a stronger Norwenglish 🇳🇴
Fluff It Up 
This hairdo will make your hair seem incredibly fluffy and volumized, like you've never seen it before. Such a hairstyle can give you the volume you need to seem as if you have a lot of hair. It will, however, take a few steps to get there, but we guarantee it will be well worth it. You'll have a head of magnificent and fluffy locks in minutes, thanks to heat tools, hair cream, and wax.
Beauty And Braids 
Who says braids aren't possible with a pixie cut? Although it may be time consuming for some, if you are a braiding pro, it will be a snap. Take your time braiding your hair since it'll be frustrating the first time – but don't let that stop you from trying new things with your hair.
@gingerslunt

Got a pixie cut in late 2019 after chemo. Making the most of the grow-out process 😪
More on hair? Read these: 
Here Comes The Braid! Braided Hairstyles Every Modern Bride Will Love!
Hair In A Hurry: 6 Easy Hairstyles You Can Do When You're Running Late!