One of the most beautiful things about Hari Raya Aidilfitri is conjuring togetherness with your loved ones. It transcends pleasantries and compliments, as the festivities coalesce into one magical moment that evokes memories of the past, whispers of hopes and dreams for the future, while being present with your nearest and dearest.
This year, Sephora Malaysia takes another leap of courage by fostering the spirit of togetherness and unity as the festivities make an auspicious return for all. Sephora has once again built a formidable allyship with three local fashion brands as Sephora Malaysia acknowledges, supports, and embraces their uniqueness and versatility by empowering these brands this Hari Raya Aidilfitri.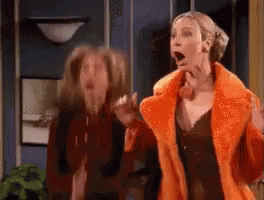 Sephora partnered with Mis Claire, a fashion brand catering to plus-size women, LILIT, a minimalist modest-wear brand, and HANYA, a local fashion powerhouse, to design and curate a limited-edition Sephora Raya packet set to make the festivities memorable. Each packet is designed to be unique, vibrant, and true to each of the brands while championing the spirit of togetherness as they are housed in a Sephora pouch.
As we ring in the celebrations, try on bright, look-at-me colours, skincare that exudes a glowing complexion to sparkling, delicious scents that whisk everyone away. Let your Raya radiance illuminate throughout the festivities as you celebrate your beauty power with Sephora's Raya picks.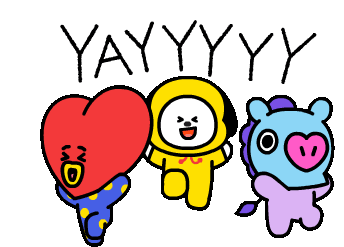 RAYA RADIANCE ALL DAY LONG
Tatcha The Dewy Skin Cream, RM350
Achieve a dewy, camera-ready complexion with the Tatcha The Dewy Skin Cream. This rich, dreamy cream delivers intense hydration and seals in moisture with its antioxidant-packed Japanese purple rice, blend of botanical extract, and Japanese anti-ageing superfoods such as green tea, rice, and algae that absorb effortlessly into the skin while imparting a healthy, luminous, and dewy glow, perfect for photo ops any time of day.
Supergoop! Unseen Sunscreen SPF 40 PA+++ jumbo (73.9ml), RM205, (50ml), RM150, and mini (20ml), RM95
While visiting your loved ones, ensure optimal SPF protection as you dash from door to door with Supergoop!'s bestselling sunscreen, Unseen Sunscreen. With three fun sizes to choose from, the 100% invisible, soft, velvety finish that doubles as a primer protects you and your loved ones from harmful rays and blue light, and is suitable for ALL skin types and textures.
Our tip? Carry the mini size (15ml) as it slips perfectly into your handbag and pockets, so you can reapply in a jiffy throughout the day.
UNAPOLOGETIC, HIGH-DEFINITION COLOURS 
MAC Cosmetics Magnificent Moon Eyeshadow Palette, RM229
Let the eyes do the talking. Bring out your browns and hazels with MAC Cosmetics Magnificent Moon Eyeshadow Palette. With 6 highly-pigmented powders such as Nylon, Antiqued, and Embark to play and express yourself with, you can mix and match for a dramatic look from day till night. With a touch of shimmer, your eyes can't help but dazzle and shine.
Gucci Rouge À Lèvres Liquide Mat Lip in Shade They Met in Argentina, RM150
Inspired by sunset skies, the Gucci Rouge À Lèvres Liquide Mat Lip adds dimension to your luscious lips with colours that transform lips from bland to bold in just one swipe. With the freedom to build and blend, this liquid lipstick allows you to achieve any desired look: bold, defined lips or a soft, blurred finish.
The best part? It also smooths and cares for lips with its caring combination of lack Rose oil, hyaluronic acid, and vitamin E that ensures lips stay hydrated.
Nudestix Mini Nudies Bestsellers Kit, RM220
Looking for a secret weapon to impress your family and friends? The Nudestix Mini Nudies Bestseller Kit has got you covered. In 5 sassy, expressive colors, execute your lips, cheeks, eyelids, or anywhere you'd like to make a lasting impression as you can mix and match for a perfect nude but better you.
HEAD-TURNING SCENTS
Versace Eros Pour Homme Eau De Toilette, RM419
Let the man of your life start their Raya morning fresh with the Versace Eros Pour Homme Eau De Toilette. This fragrance interprets sublime masculinity through a luminous aura with an intense, vibrant, and glowing freshness that allows him to have a fresh start to the day.
Chloé Nomade Eau De Parfum Naturelle, RM303 (30ml), RM443 (50ml) and RM567 (75ml)
Open your heart and mind as you invite new encounters throughout your journey. Driven by the allure of elsewhere, the Chloé Nomade Eau De Parfum Naturelle invites anyone to join you on your odyssey as the lingering scent captivates with its new olfactory scent: a gourmand jasmine fragrance that envelopes into a delight of new discoveries.
Kayali Eau De Parfum Fragrance Set Mini (Limited Edition), RM425
Surprise your loved ones (or yourself!) with the limited-edition fragrance set of 4 deluxe minis of Kayali's must-haves this Raya season. This set of fragrances can be worn alone or layered together for the ultimate scent combo. Take your pick from Earthy & Woody, Floral, Warm & Spicy, and Sweet & Delicious to embody just how you're feeling.
SEPHORA

 COLLECTION MUST-HAVE'S
SEPHORA COLLECTION Ultra Glow Serum, RM87
We take glowing up seriously. As the No. 1 Serum in Southeast Asia, the SEPHORA COLLECTION Ultra Glow Serum is formulated with 97% ingredients of natural origin and contains a hydrating cocktail of skin-brightening vitamin C, vitamin E, and natural peptides from sunflower extract and potato, all working together to hydrate skin and even out skin tone for a healthy glow throughout the day.
SEPHORA COLLECTION Best Skin Ever Foundation, RM82
Achieve a smooth, flawless-looking complexion with SEPHORA COLLECTION Best Skin Ever Foundation. With brown algae extracts and hyaluronic acid from red algae, this foundation delivers 12-hour hydration and protects the skin with its anti-pollution properties. Concocted with clean and vegan formulations, this liquid foundation is comfortable for all-day wear.
 Receive a Limited-Edition Sephora Raya Packet set with minimum spend of RM280 in-store, online, and in-app. While stocks last!