Family relationships come in all shapes and sizes, from sibling rivalry to fiercely protective bonds of love this May on HBO GO and HBO, Cartoon Network, and Boomerang – brought to life by movie premieres and special programming stunts.
Available on HBO GO and HBO, The Boss Baby: Family Business, brothers who had drifted apart are brought together in the face of a fresh challenge; while A Quiet Place Part II demonstrates humanity's greatest strength – the determination to survive.
Two couples face a time crisis in Needle in a Timestack and The Time Traveller's Wife, and in Made for Love Season 2, each new episode unfolds to reveal more layers of intrigue. In The Staircase, a seemingly happy marriage appears hollow in the aftermath of death, while Hacks Season 2 brings a veteran comedian face-to-face with the reality of life outside her comfort zone – all streaming this month on HBO GO.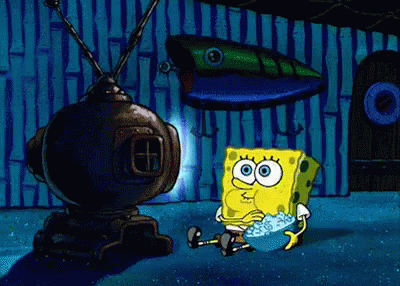 Must Watch
Made For Love Season 2 (Premieres April 28 on HBO GO (Season 1 also available on HBO GO))
Season One followed Hazel Green (Cristin Milioti), a woman on the run after ten years in a suffocating marriage to tech billionaire Byron Gogol (Billy Magnussen). After discovering that her husband implanted a monitoring device to track her, Hazel fled to her desert hometown to take refuge with her father Herbert (Ray Romano) and his synthetic partner, Diane.
In the second season, to save her father's life, Hazel returns to the Hub, Byron's high-tech palace. But once inside, she and Byron both become ensnared by Gogol's newest revolutionary (and dangerous) technology. Catch up on Season 1 and stream the latest Season 2 episodes on HBO GO. Stars Cristin Milioti, Billy Magnussen, and Ray Romano.
Watch the trailer here: [embedyt] https://www.youtube.com/watch?v=sIuxY6c91cA[/embedyt]
The Staircase (Premieres May 5 on HBO GO)
Based on a true story, the eight-episode MAX Original series explores the life of Michael Peterson, his sprawling North Carolina family, and the suspicious death of his wife, Kathleen Peterson.  However, her death from falling down the staircase in their home raises disturbing questions. Before long, suspicions grow to become accusations.
Stars an ensemble cast with Colin Firth, Toni Collette, Michael Stuhlbarg, Juliette Binoche, Olivia DeJonge, Patrick Schwarzenegger, Sophie Turner and more.
Watch the trailer here: [embedyt] https://www.youtube.com/watch?v=TftAFQflBy8[/embedyt]
Hacks Season 2 (Premieres May 12 on HBO GO (Season 1 also available on HBO GO))
This award-winning MAX Original comedy series returns with eight new episodes. The dark mentorship between legendary Las Vegas comedian Deborah Vance (Jean Smart) and her young, entitled writer Ava (Hannah Einbinder) continues to evolve as the two travel across the country workshopping Deborah's new stand-up act.
Stars Jean Smart, Hannah Einbinder, Carl Clemons-Hopkins, and Jane Adams with Margaret Cho, Laurie Metcalf, Martha Kelly, and Ming-Na Wen as recurring guest stars. Season 1, which received 3 wins at the 73rd Annual Primetime Emmy Awards, is also available on HBO GO.
Watch the trailer here: [embedyt] https://www.youtube.com/watch?v=QIg9MuEbpoM[/embedyt]
Needle in a Timestack (Premieres Saturday, May 14 on HBO GO and Thursday, May 19 at 9pm on HBO (Astro Ch 411))
In this gripping love story, Nick and Janine live in marital bliss, until Janine's ex-husband warps time in an attempt to tear them apart. As Nick's memories and reality disappear, he must decide what he's willing to sacrifice in order to hold onto – or let go of – everything he loves.
Stars Oscar® nominee Leslie Odom, Jr., with Cynthia Erivo, Orlando Bloom, and Frieda Pinto.
The Time Traveller's Wife (Premieres May 16 at 9am on HBO (Astro Ch 411) and HBO GO)
Adapted by Steven Moffat from the bestselling novel of the same name, this HBO Original Series tells the story of Clare and Henry, whose beautiful and magical relationship is plagued by a unique problem – time travel. Can their love overcome this challenging obstacle?
Tune in to find out in this six-episode series, directed by Emmy® Award winner David Nutter. Stars Rose Leslie and Theo James.
Watch the trailer here: [embedyt] https://www.youtube.com/watch?v=aoYXtKF_g1Y[/embedyt]
The Boss Baby: Family Business (Premieres May 21 at 9pm on HBO (Astro Ch 411) and HBO GO)
Years after The Boss Baby, this sequel film reunites brothers Tim and Ted. Now, adults, they have taken different paths in life and drifted apart, with Tim as a married, stay-at-home dad and Ted as a hedge fund CEO. However, a new boss baby with a cutting-edge approach and a can-do attitude will bring them together again… and inspire a new family business.
Stars the voice talents of Alec Baldwin, Jeff Goldblum, Ariana Greenblatt, Jimmy Kimmel, Lisa Kudrow, Eva Longoria, James Marsden, and Amy Sedaris.
A Quiet Place Part II (Premieres May 28 at 9pm on HBO (Astro Ch 411) and HBO GO)
Following the deadly events at home, the Abbott family must now face the terrors of the outside world as they continue their fight for survival in silence. Now forced to venture into the unknown, they quickly realize that the creatures that hunt by sound are not the only threats that lurk beyond the sand path.
Stars Emily Blunt, Millicent Simmonds, Noah Jupe, and Cillian Murphy.
Edutainment and Adventure on Cartoon Network and Boomerang
Catch fresh episodes of Ekans – Snakes Awake! on Cartoon Network, together with Redraw Your Summer, a curated weekly selection featuring fan favourites, from the ever-popular Looney Tunes Cartoons and The Tom and Jerry Show, to new series Mechamato in which young Amato and his new friend Mechabot must battle evil robots.
For younger viewers, the recently-launched Cartoonito programming block for pre-schoolers is now also available on Boomerang.
Cartoonito (Available for streaming on HBO GO, Cartoon Network (Astro Ch 615) from 6am-9am daily, and Boomerang (Astro Ch 619) from May 2 from 12-2pm.)
Tune in to Cartoonito for a daily dose of preschool learning programmes, with Brave Bunnies premiering this May on Cartoon Network and Boomerang, and in June on HBO GO. Brave Bunnies and their friends introduce young kids to topics like diversity and help teach communication skills.
Also, catch new episodes of Esme & Roy as they 'monstersit', the outdoor adventures of Ranger Rob, and the ever-inquisitive Lucas The Spider. Stream Cartoonito on HBO GO and Cartoon Network daily from 6 am-9 am, now also available on Boomerang from Monday, May 2 from 12 pm-2 pm and 5 pm-8 pm.
Redraw Your Summer (From Monday, May 2, daily from 9am-1pm on Cartoon Network (Astro Ch 615))
Redraw Your Summer with the best of Cartoon Network, featuring 4 hours of entertainment every day. Enjoy beloved characters and favourite franchises in weekly collections, beginning with brand-new episodes of Teen Titans Go! and their many escapades, and the adventures of Amato and Mechabot in Mechamato as they battle evil robots.
This is followed by the best of Looney Tunes Cartoons to celebrate Tweety Bird's 80th anniversary and Krypto The Superdog which chronicles the comedic canine adventures of a super dog from Planet Krypton. The month draws to a close with We Bare Bears and the adorable antics of siblings Grizzly, Panda, and Ice Bear, and The Tom and Jerry Show, the most iconic cat and mouse duo of all time.
Ekans – Snakes Awake! (New episodes on weekdays at 4.30pm on Cartoon Network (Astro Ch 615))
Catch fresh new adventures as young Ekans continues to wield the Naagmani, entrusted to him to keep humanity safe. With it, he is able to harness extraordinary powers such as heightened sensory perception, camouflage, flexibility, and strength, making him an ideal protector of humanity.
Enjoy family time with HBO & Cartoon Network! 🍿