Selena Gomez's beauty brand, Rare Beauty, has been a cult favourite since its debut, with its stunning, comprehensive array of makeup goods. Rare Beauty's products, such as the highly regarded Soft Pinch Liquid Blush and the Positive Light Liquid Luminizer Highlight, are all considered must-haves in one's makeup arsenal, regardless of whether one is a makeup pro or a novice.
Selena Gomez likes to show off some of her products and how she uses them in her cosmetic regimen on TikTok from time to time. Recently, the makeup mogul detailed how she obtains her "simple, quick look" with all Rare Beauty products in a TikTok video from her personal account.
@selenagomez

@rarebeauty oh and thank you so much for the support on my new tinted moisturizer!! Means so so much to me!
While it's no secret that the products she uses work wonders for her, we were particularly interested in the manner in which she applied Perfect Strokes Universal Volumizing Mascara to her bottom lashes – using tweezers!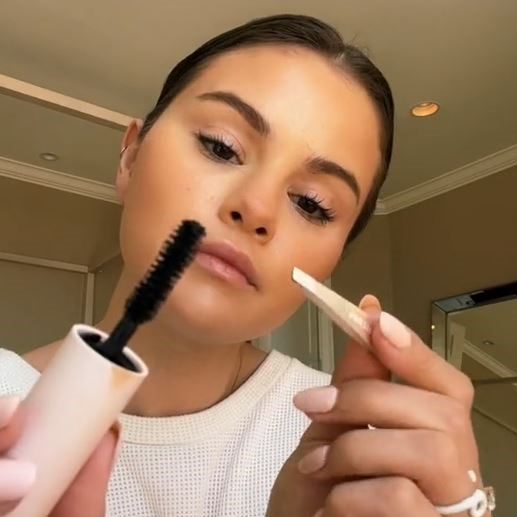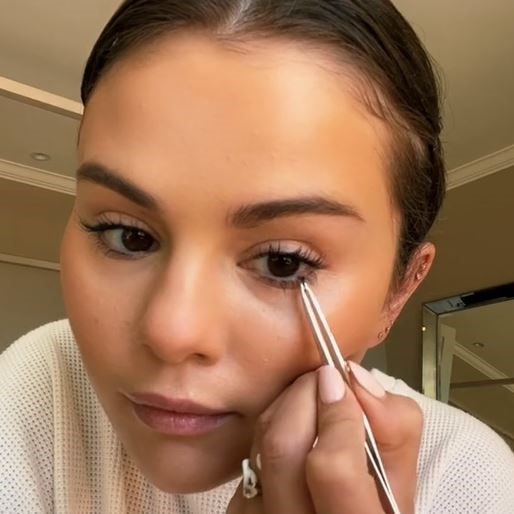 Applying mascara to lower lashes can be difficult for folks with unsteady hands. The last thing we want is for our mascara to smear beneath our eyes and spoil all of our hard work on our eye makeup. However, with this technique, your bottom mascara quest will be a breeze!
Plus, instead of using the spoolie that came with the mascara, you'd be able to define each of the hairs on your bottom lashes with tweezers – kind of like the 60s mod-inspired feathery appearance – and coat the product correctly. GENIUS!
Those tweezers may appear intimidating at first, owing to their sharp edges, but they're worth a shot if you want that flawless, feathery bottom lash appearance. Just take it carefully, so you don't injure yourself! Applying clumps of mascara to the bottom lashes is a simple way to give them more definition and make them stand out.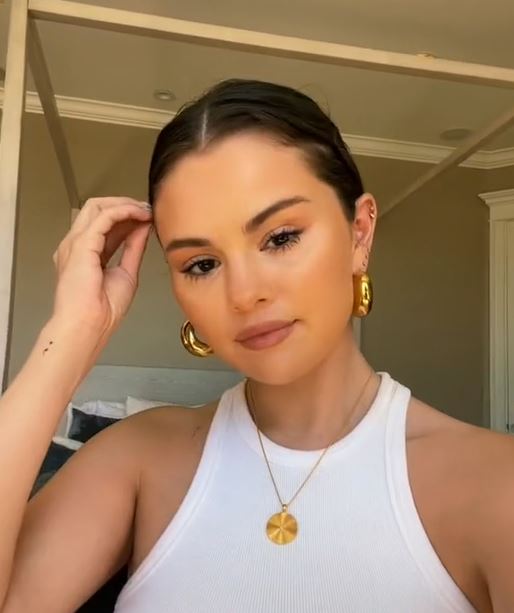 Here is a list of other products Selena Gomez used for her "Simple Quick Look" using Rare Beauty:
More on makeup tips? Read these: 
SHIMMER WITH SYAHIRA: Lash Separators Are A MUST-HAVE Beauty Tool For Perfect Lashes
Jaw-Dropping! TikTok's Trending Jaw Contouring Hack Is LEGIT, Y'all!