In the world of mascaras, your lashes could go two ways – you either end up with the most perfect voluminous looking lashes, OR the clumpiest ones that look like spider legs on your peepers. It's not the most flattering look that one would want to achieve after they finish applying their mascara.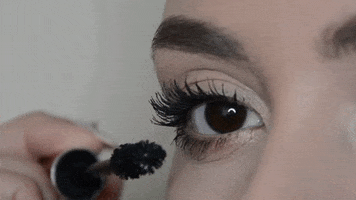 I get that it's hard stopping yourself from putting tons and tons of coats on your lashes to get that long and voluminous look, but you will wind-up having your lashes all clumped together and that's just a no-no, babes.
Which is why I'm here to tell you that there's this one magical tool that will prevent your lashes from sticking together and will make them evenly spread out! Makeup lovers have talked non-stop about this holy grail tool and I would say it's a must-have beauty tool in your makeup drawer.
It's a scary tool to have near your eyes – but hear me out! This eyelash tool is called a lash separator and it's designed to make sure that your lashes don't cling together after you apply your favourite mascara. The comb will catch all the excess mascara product on your eyelashes while separating the hairs that have stuck to each other.
It's literally the most game-changing beauty tool to have come out since the beauty sponge. If you still have no clue on how it works, check out Rose from TikTok as she tells you exactly how to use it:
If this product piques your curiosity, or you are itching to buy it – I gotchu. Scroll through some online shops that sell this must-have eyelash tool:
SHEIN
Foldable Eyelash Brush (RM6)
Buy HERE!
LASHBAR
B713 Lash Comb/ Separator (RM15)
Buy HERE!
More beauty tips? Read these: 
https://lipstiq.com/news/182250/k-beauty-un-klassified-the-secrets-behind-korean-womens-ever-youthful-skin/
https://lipstiq.com/beauty/182482/daily-habits-that-can-take-some-years-off-your-face-without-having-to-spend-a-dime/