If there's anything Koreans have impressed us with more than K-Pop it's skincare. I mean, just take a look at any Korean woman and you'll never be able to guess their age! It may seem as though their skin won't budge when it comes to aging, and that's because of all the hard work that's been put into making their skin so dewy, bright and wrinkle-free.
Their highly sought-after beauty products work so well because of high-tech innovations, combined with unique natural ingredients. But if you ask us, it's the beauty regimen that does all the work. Don't expect it to be as simple as rinsing and moisturising, because if you want to look flawless, you need to put in that extra time of devotion into your skincare. If time is of the essence for you, then you can always fall back on trusted Korean beauty products to get the job done because they never disappoint!
If you want to know the secrets behind K-beauty, read on.
Multi-step cleansing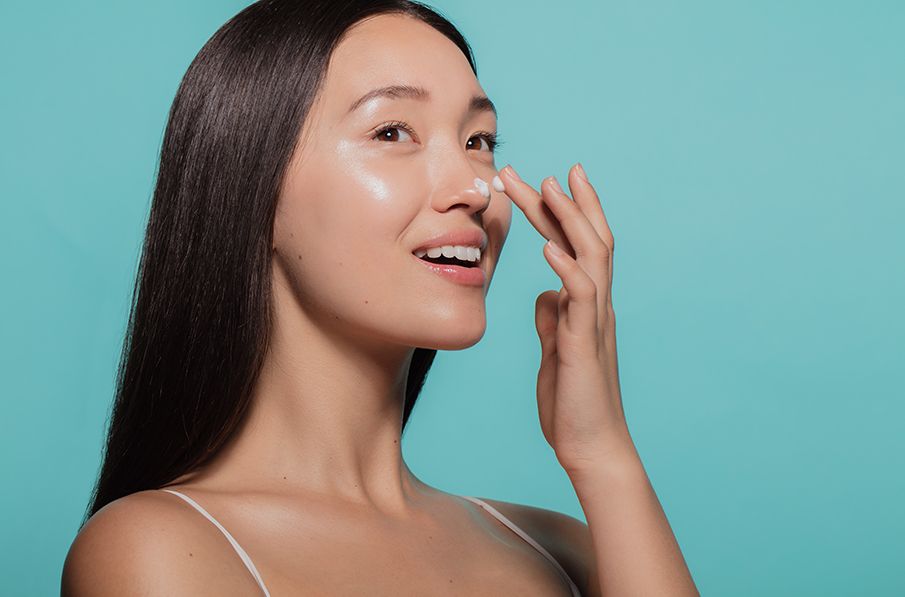 The cleansing process in K-beauty involves multiple steps and goes above and beyond your ordinary regimen. They use products of similar base to give the skin a thorough cleanse. They start off by using oil-based cleansers to get rid of all oil-based impurities, such as sunscreen and makeup (this also removes excess oil from your pores). The second step is to use water-based cleanser that removes all water-based residue such as sweat and dirt. Don't forget to exfoliate your skin every now and then to remove dead skin cells.
Face massage
Massaging your face in a tapping motion activates your lymph nodes and this helps to reverse ageing by promoting healthy blood circulation and removing impurities at the same time. After giving your skin a good cleanse, get into the habit of massaging your face by giving it a gentle tap when applying moisturizer. It also helps to push the product into the skin for better absorption.
Moisturize
If you want to lock in the benefits of the moisturiser penetrating into your pores, then you should apply it as soon as you're out of the shower. Since your pores are still open after you shower, it would be the best time to apply moisturizer to reap maximum benefits.
Vitamin C
If you want to treat dull and dry skin, your best bet would be Vitamin C. Filled with antioxidant properties, Vitamin C purifies fatigued skin, and helps brighten and freshen the complexion by improving the skin's circulation. Citric acid works wonders in getting rid of dead skin cells and also removing impurities like dirt and oil. Do not use lemon or any other treatments containing Vitamin C before you go outside. Vitamin C is affected by the sun and it may leave pigmentation on your skin.
Ginseng
Ginseng probably tops the list of herbs which provide health-giving benefits, and in the world of skincare, it is no exception. It acts as an antioxidant, prevents aging, maintains the skin's elasticity, and lengthens the lifespan of skin cells. Ginseng is also very effective in increasing collagen production in the skin's dermis. No wonder ginseng is the hero ingredient in many K-beauty products!
Hyaluronic acid
In Malaysia, Hyaluronic acid is now a highly sought-after ingredient in cleansers thanks to the knowledge passed down by K-beauty. As we age, our skin loses moisture due to the decrease in sebum production. Hyaluronic acid is an excellent moisture-binding ingredient which helps to maintain moisture in your skin while carrying many other beneficial properties. It transforms sagging skin into hydrated and elastic skin.
Snail mucin
Korea's constant search for innovative products while incorporating unusual natural ingredients is what makes their skincare lines unique and effective. Snail mucin is one peculiar ingredient which is found in a wide range of products; from face masks to moisturizers.
Snail mucin contains a bunch of amazing elements — it has collagen, hyaluronic acid, vitamins, and mineral salts. It is naturally designed to regenerate cells because snails use it to restore their "shell."
UV protection
Exposure to UV rays can lead to premature ageing since collagen production decreases in the dermis of your skin when exposed to UV rays for a long time, which results in wrinkles. Sunscreen is a must in the K-beauty system. Korean sunscreens are light-weight, absorb easily, and do not leave greasy residue. Additionally, they help to moisturize the skin. So the next time you're out in the sun, do not skimp on applying sunscreen!