At some point, all of us have wanted to appear younger. These past two years living in the pandemic has taken a toll on our mental and physical health in many levels. The stress has also engraved some lines on our faces which weren't there years also. If things continue to go on the way it is now, you'll see a much older and unhealthy-looking version of yourself. Did you know that a slight change in your lifestyle could effectively make you appear younger and also less tired? Allow us to share a few small secrets that can make a big difference.
1. Beauty sleep
Beauty sleep is not something from fairy tales and has been proven by science. Around 9 at night, your body produces melatonin, an anti-inflammatory antioxidant. If you're like us and don't know many sciency words, you can say that it is a magic potion which helps keep your skin pretty and fresh. Now, if you don't a good night's sleep, you will be interrupting nature's course and then nature's wrath will show up on your face in the form of inflammation and acne. Therefore, it is important to set a good 8 hours for sleep so that you can wake up beautiful in the morning!
2. Water your eyes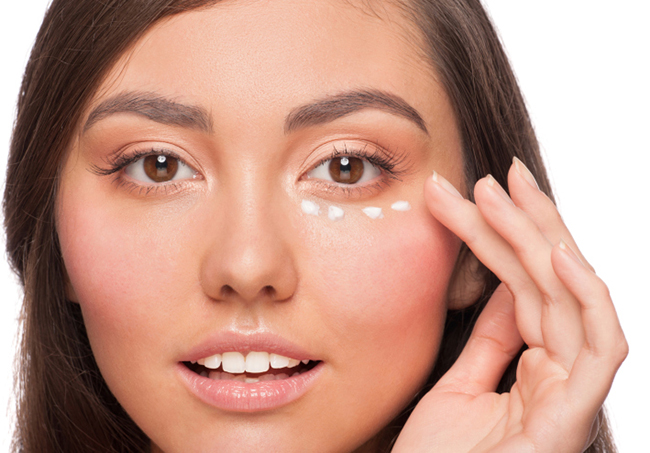 What? That's crazy! We don't mean that literally, hun! We meant to say that you need to keep the skin near your eyes well hydrated. How can you do that? Use a good quality moisturizing and hydrating eye cream containing peptides and caffeine to smooth out the skin under your eyes.
You can also use some products containing the vitamins A and C which are known to brighten up your dark circles and stop them from getting bigger than your friend's circle.
3. A good cleanse
You don't need to cleanse only after you put on some makeup or after a day out with your friends. Even if you spent the whole day at home, you still need to cleanse your face. The air inside your house isn't perfectly clean and you can get dirt on your face from pillows and even your own phone. That is why it is important to do a good cleanse before you call it a day. Your dermatologist can help you choose the perfect cleanser based on your skin type.
Inculcating these few simple things in your daily routine can truly help rejuvenate your skin. These tricks are easy on your pocket and don't take much time so what's holding you back from a young and healthy skin?