It's becoming a Disney tradition to make live action productions out of its iconic '80s and '90s animated films. So, ICYMI, the next in line will be the 989 film, The Little Mermaid.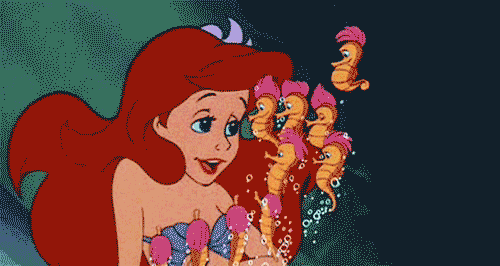 Yes, it's our favourite redheaded Princess Ariel, who trades her voice for a pair of legs in order to woo the handsome Prince Eric. But this version will be directed by Rob Marshall, who also directed 2018's Mary Poppins Returns. If you're more excited for this movie than Ariel was to find that old fork, here's what you need to know: 
The complete cast for the movie: 
Meet the cast of Disney's The Little Mermaid, starring Halle Bailey, Jonah Hauer-King, Awkwafina, Daveed Diggs, Jacob Tremblay, Melissa McCarthy & Javier Bardem. Directed by Rob Marshall, featuring music from the animated original & new music by Alan Menken & Lin-Manuel Miranda. pic.twitter.com/yJLjNs4GEa

— Walt Disney Studios (@DisneyStudios) December 11, 2020
Yup! You saw it right. Halle Bailey is our Ariel. You may recognize her as Sky from Grown-ish, or her pop duo act Chloe x Halle, with her sis Chloe Bailey. When Disney first announced the casting, it sparked some cruel online backlash over a Black actress playing the role, and Halle broke her silence about playing Ariel in August 2019. "I feel like I'm dreaming and I'm just grateful and I don't pay attention to the negativity," Halle told Variety. "I just feel like this role was something bigger than me and greater and it's going to be beautiful. I'm just so excited to be a part of it."
As for Prince Eric, Jonah Hauer-King will play the part. Jonah is a British actor known for his roles in films like The Last Photograph and A Dog's Way Home, as well as the TV miniseries Howards End and Little Women.
In June last year, Chloe took to her Instagram to announce the shoot's wrapping. See below:
Can't wait to see the movie! #LittleMermaid #HalleBailey pic.twitter.com/pPFoqP6Mwx

— GraeQueen (@grae_queen) July 7, 2019
Halle Bailey as little mermaid drawn by me🧜🏾‍♀️🦀 #HalleBailey pic.twitter.com/XNlCHyiY6k

— Alexandria (@aGee316) July 9, 2019
What about the soundtrack? 
It wouldn't be a Disney remake without some original tunes from Alan Menken and Howard Ashman. (PSA: the OG movie won Oscars for Best Original Music and Best Original Song for "Under the Sea.") Disney knows exactly what to do in order for the new movie to be a hit; Enter Lin-Manuel Miranda, walking Broadway genius and Moana songwriter. Given how Moana – and Hamilton! – had bangers strewn throughout, it's easy to say the new Little Mermaid's music is going to be a bomb.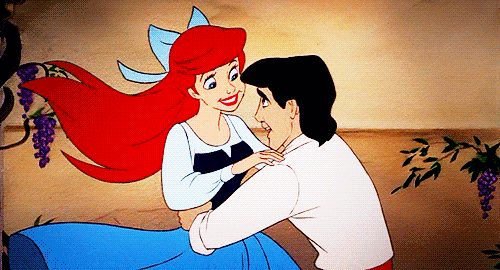 When will it be released?
Yes, the pandemic impacted film production, but in January 2022, Javier Bardem told El Tiempo that filming was officially underway! With COVID precautions in place, Javier assured fans it had been a safe journey under the sea. And it looks like the movie is coming to theatres very, very soon-ish. The Little Mermaid is confirmed for  release on May 26, 2023.
More on movies? Read this:
Better Watch It, B**ch! MORE Badass Women Movies You HAVE To Watch!