Using the right scent for an event or celebration makes the whole thing more memorable, since you could relive the occasion simply by spraying the same perfume. With Hari Raya approaching, now is the ideal time to indulge in new fragrances, not only to smell appealing while you mingle with your family, but also to easily recollect the memories once the wonderful event has passed.
Splurging on a perfume, on the other hand, may be rather costly, with most perfumes averaging hundreds of Ringgit (damn you, capitalism). With that in mind, we've curated a list of perfumes costing just under RM300 each for baddies on a budget who wish to smell alluring during Hari Raya. Our list also contains a review from Sephora – since they're all available there – to help persuade and convince you to purchase your next signature scent.
Versace Dylan Blue Pour Femme Eau De Parfum – RM295
Versace Pour Femme Dylan Blue is a sensuous smell with a powerful, refined aroma for a lady who understands the power of her sexuality and mind. Fresh blackcurrant sorbet and Granny Smith apple mingle with clover, forget-me-not, and shisolia to create an intriguing fruity harmony at the top of the scent, which then dries down to warm, woody, musk, and patchouli to complete this engaging and sensual fragrance.
A review from Sephora:
"This perfume is incredible, it brings out an amazing scent and lingers for hours. I could spray this once and could last for hours. It doesn't give a headache even though it has a powerful smell. I love it. The size is also cute and compact so I can keep it in my purse."
Buy HERE!
GIVENCHY Irresistible Givenchy Eau De Parfum – RM300
Irresistible by GIVENCHY is the appropriate fragrance for a sensual and sultry smell that makes you irresistible to those who get a whiff of you. This floral-woody-fruity scent is a concentrated dose of femininity for a lady who is inherently appealing and has a strong magnetic pull. The fragrance has rich rose notes as well as musky, brilliant Blond Wood tones. The sparkling pear and ambrette notes infuse the scent with a gentle brightness.
A review from Sephora:
"A fresh, inoffensive, mildly fruity, sweet rose fragrance. Very long lasting, and well composed scent. A great every day easy reach fragrance. Non offensive, pleasant bright sparkly. Perfect for spring-time. Really is a lovely treasure."
Buy HERE!
Yves Saint Laurent Libre Eau de Toilette – RM280
The most talked-about perfume right now, and one that you should add to your next perfume purchasing list. Libre Eau de Toilette by Yves Saint Laurent is for a sensuous and rebellious lady who wants to push the boundaries of her femininity. Orange flower absolute notes combine with the fragrant freshness of diva heart lavender in a clear infusion of white tea harmony to create an opulent smell for your collection. As the fragrance dries down, it picks up a trace of vanilla burbon essence, making it incredibly divine.
A review from Sephora:
"I found my new signature. I like musky, powdery, florals opposed to the sweet gourmand scents that is SO popular. so I'm not surprised that I love this. On me it's a powdery, lavender, musk. It can 100% be unisex and I love that! I would say this is a safe blind buy if you love lavender and musk but dislike anything too girly and sweet. I dislike vanilla usually in scents but the vanilla in this is blended really well and smooths the musk out. So if you're a vanilla hater like me, don't get turned off! It's really nice!"
Buy HERE!
Carolina Herrera Good Girl Legere Eau De Parfum – RM267
Carolina Herrera's Good Girl Légère is THE perfume for the nouveau femme fatale. A light, sultry, and seductive scent that combines the regal Jasmine Sambac Imperial with a more refined Tonka and the sensuous, velvety perfume of Dulce de Leche. Sandalwood, Ylang Ylang, and Jasmine work together to create a refined scent that exudes beauty and female strength. The fragrance is for bold and powerful women, and it encourages us to be who we want to be and accept all the roles we want to play.
A review from Sephora:
"Love how it's called good girl but the scent is really sultry. It's warm with a hint of vanilla but isn't sickeningly sweet. I really really like it!"
Buy HERE!
Lancôme Trésor Midnight Rose Eau De Parfum – RM290
Accepting a rose is a woman's fantasy, but smelling like one is much better. Trésor Midnight Rose Eau De Parfum, a passionate new fragrance from Lancôme, bringing out your sexual side. This exquisite aroma has a gorgeous and appealing rose scent that envelops your entire body and may attract and turn heads only by spritzing it. This perfume emits a flowery paradise for the senses, combining beautiful notes of rose, blackcurrant, jasmine, peony, and pink pepper.
A review from Sephora:
"This perfume is sweet and floral. The rose tones dominate most. It's pretty long-lasting as far as perfumes go so a little goes a long way. The scent lingers for several hours and doesn't really change as time goes like some perfumes I've used like Burberry ones. It's pretty unintrusive so it's good for everyday use."
Buy HERE!
Estée Lauder Beautiful Belle Eau De Parfum – RM278
To be the beautiful belle of the ball, you'd have to douse yourself with Estée Lauder's Beautiful Belle Eau De Parfum. A one-of-a-kind floral and fruity aroma that smells lovely at first spray and becomes even more magnificent and enticing as it dries down. The components of this fragrance are an irreverent mix of Lychee, Mimosa, Rose Petals, Orange Flower, Gardenia, and Marzipan Musk in a single enticing scent. This is a truly romantic scent that is so rich and seductive that you'll fall head over heels right away.
A review from Sephora:
"I got it after reading positive reviews. I was shopping for a new perfume when I came across this and decided to purchase it on Black Friday. I quickly unboxed and sprayed it after receiving it. However, I am not fond of the way it smells at first. The flowery scent was overpowering. But then I smelled something warm and musky, and I fell in love with it, and now I'm addicted!! I even spritz before night since I can't get enough of the scent. It's a hit with my husband. I will certainly purchase again."
Buy HERE!
MOSCHINO Toy 2 Bubble Gum Eau De Toilette – RM210
For fun and playful baddies who wish to smell like a walking candy shop, reach for MOSCHINO's Toy 2 Bubble Gum Eau De Toilette! MOSCHINO Toy 2 Bubble Gum brings out the fun part of the perfume while also adding a pop element to the pink story. This lovely in pink perfume has bubble gum notes that are sweet, spicy, and powerful, with candied citrus, juicy peach, and spices, before sinking into an exquisite wood musk cocktail. Spraying this on yourself will instantly lift your spirits, especially for this year's Hari Raya.
A review from Sephora:
"A super sweet gourmand bubble gum scent at first blast! After a while it settles down to a beautiful sweet and soft rose scent. A very special fragrance indeed."
Buy HERE!
Chloé Signature Eau De Parfum – RM275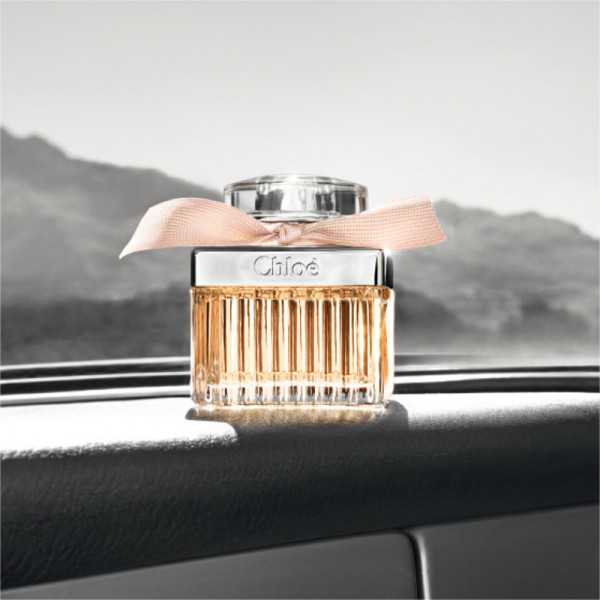 CHLOÉ Signature Eau De Parfum exudes femininity, capturing the soul of women in a light, airy floral scent that conjures up an exquisite powdered rose. With notes of pink peony, freesia, and lychee embodying gentle freshness and settling down with a velvety elegance brought to completion through cedarwood, amber, and honey, the scent radiates elegance and coziness, and is completely addicting.
A review from Sephora:
"When I first sprayed this perfume onto my wrists, I was a little disappointed because the smell wasn't what I expected. I expected it to smell like flowers but it didn't. This is a very different perfume. About 30 minutes after it dried down into my skin, I fell in LOVE with it. It's very soft and feminine, and the smell is sensual. VERY sensual. My husband and I both love it."
Buy HERE!
More on fragrance? Read these: 
https://lipstiq.com/fragrance/196512/rows-of-roses-bvlgaris-rose-goldea-blossom-delight-eau-de-toilette/
https://lipstiq.com/fragrance/195980/blossom-into-your-truest-self-with-gucci-bloom-eau-de-toilette/