Earth Day was celebrated on April 22nd worldwide to raise environmental awareness and inspire action to conserve and repair our planet. Pavilion KL is joining the environmental movement by urging consumers to #LoveEarth by spotlighting businesses' sustainability initiatives and how shoppers could also help the environment.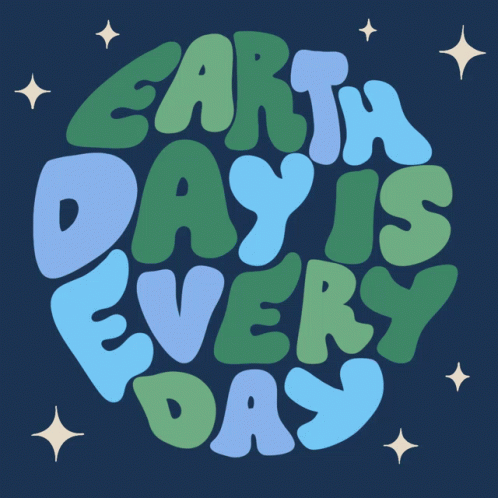 To honour our world and the environment, we've put together a list of eco-friendly businesses and goods that you can discover at Pavilion KL and Intermark Mall. Check out the boutiques, and for more inspiration, explore Pavilion KL's special #LoveEarth Exhibition at the Linkbridge, Level 5, which features brands that are working to make a positive influence on the environment.
Chloé
The woven Woody Panier collection by Chloé, a bohemian haute couture brand, is the first fair trade-verified luxury bag collection. In collaboration with Mifuko, 700 Kenyan women hand-wove four patterns for the collection. This social company guarantees that its network of craftsmen are fairly compensated and have safe working conditions.
Who says clothes can't be both fashionable and environmentally friendly?
Location: Chloé, Level 3, Pavilion KL
LUSH
With a LUSH Shampoo Bar, you can say goodbye to disposable bottles. Each bar is made with a special blend of natural ingredients that will keep your hair looking and feeling great for up to 80 washes. There are also several shampoo bars to choose from, each with its aroma and hair-care characteristics.
Did you know that LUSH has sold over 57.6 million shampoo bars around the world, saving 167.5 million plastic bottles? 🤯
Location: LUSH, Level 4, Pavilion KL
L'Occitane
Refill your L'Occitane products with their Eco-Refills and become an Eco-Hero. Each refill comes in a 500ml bottle, so you can refill your items twice! Compared to their original containers, these refills can save up to 97% on the packaging. It also allows buyers to save up to 33% off the original price of their Eco-Refills, making them good for both the environment and their money!
In decreasing your plastic waste for all your bathroom essentials, check out L'Occitane's Eco-Refills for body care, hair care, and face care. Best of all, by 2025, L'Occitane aims to produce all of its bottles entirely out of recyclable materials.
Location: L'Occitane, Level 4, Pavilion KL
Onitsuka Tiger
Go off in style with Onitsuka Tiger, a Japanese eco-conscious company that has been making sustainable footwear for over 70 years. In addition, the company has released several collections to highlight its dedication to environmentally friendly fashion.
Onitsuka Tiger's DELEGATION EX™ model, which is manufactured from recycled leather and recycled PET plastic, exemplifies the brand's commitment to sustainability. Not only are these sneakers eco-friendly, but they also look terrific!
Location: Onitsuka Tiger, Level 3, Pavilion KL
Timberland
Timberland's DNA is to love and defend the outdoors, which is why they've decided to use eco-friendly materials that will endure for years while providing comfort and style!
GreenStride™ technology, which substitutes 75% of the petroleum in the soles with renewable bio-based materials like sugarcane and Responsible Natural Rubber, is one of our favourites. Check out Timberland's selection of eco-friendly footwear and gear that helps to reduce our planet's indirect pollution!
Location: Timberland, Level 5, Pavilion KL
Levi's
The latest eco-friendly Levi's Fresh capsule collection includes a vivid mix of super soft shirts, fleece, and denim made with natural dyes and water-saving methods.
The collection promotes sustainability by including natural dyes such as madder root extract and natural indigo, and also other agricultural by-products, food waste, and minerals such as natural clays, carbonates, and oxides that have been particularly created to utilise fewer resources. It's a playful, plant- and mineral-based, eco-friendly line with a strong foundation in basics.
Location: Levi's, Level 4, Pavilion KL
adidas
For years, plastic waste has been the major source of pollution, and adidas is dedicated to minimising its use of plastic. Shoes made from recycled ocean plastic given by Parley for the Oceans, a non-profit environmental organisation concentrating on ocean conservation, have been developed by the well-known worldwide sportswear brand. The converted plastic debris was gathered from isolated islands, beaches, coastal settlements, and shorelines to keep it out of the seas.
This collaboration is a great example of upcycling plastic and highlights the need of reducing plastic waste!  adidas has also effectively eliminated the usage of single-use plastic and microbeads.
Location: adidas, Level 5, Pavilion KL
The Body Shop
Return, Recycle and Repeat with The Body Shop, and you'll be rewarded with exclusive offers on your next purchase. The Body Shop is taking a stance to decrease packaging waste in the cosmetics industry, which generates over 120 billion pieces of packaging.
Cosmetics packaging are frequently labelled as 'hard-to-recycle,' implying that it will not be accepted by recycling agencies. This project, on the other hand, aims to process and recycle all 'non-recyclable' materials, avoiding garbage from being disposed of in landfills or incinerated.
Bring your empty, clean, and dry cosmetics packaging to The Body Shop and deposit it in the Return, Recycle, Repeat bins. While you're there, have a look at the many body, scent, and skincare items they're working on to enhance their environmental impact score.
Location: The Body Shop, Level 1, Pavilion KL
vivo
According to the Global E-Garbage Monitor 2020, a record of 53.6 million tonnes of electronic waste in 2019 was produced globally. By 2030, this is predicted to rise to 74 million tonnes. In Malaysia, however, merely 25% of e-waste gets recycled.
Make a difference for the environment by properly disposing of all of your e-waste at vivo. In conjunction with Earth Day 2022, the smartphone maker has teamed up with Electronic Recycling Through Heroes (ERTH) for an e-waste recycling campaign.
Simply place your e-waste in one of vivo's in-store receptacles, and ERTH will collect and thoroughly recycle it at a government-approved recycling facility.
Location: vivo Flagship Store, Level 1, Pavilion KL
The Hive
The Hive, one of Malaysia's most well-known zero-waste enterprises, provides everything you need to begin a sustainable lifestyle! The Hive is known for its wide range of package-free pantry essentials, eco-friendly cosmetic items, sustainable lifestyle goods, and oh-so-delicious snacks.
We adore their bamboo toothbrushes, eco-menstrual cups, and, of course, their assortment of delicious goodies that you can buy by weight (we love their chocolate chip cookies).
Location: The Hive, Concourse, Intermark Mall
SKECHERS
Polyester manufacturing releases hazardous chemicals into the environment, causing major health and environmental risks. SKECHERS acknowledged this problem and created their first-ever Recycle Apparel Collection, which is made entirely of recycled polyester. This collection's materials are made from post-consumer recycled polyester, which is a sustainable resource.
Over 53 pieces of clothing for men and women are included in the collection, with shirts tastefully imprinted with the phrases "Recycle, Reduce, Reuse" or "Earth to Comfort" as a reminder to everyone to start doing their part to preserve and protect our environment.
Location: SKECHERS, Level 5, Pavilion KL / Level 1, Intermark Mall
Shop At Pavilion KL And Intermark Mall To Play Your Part In Protecting The Earth!