This year's Hari Raya is of great significance to celebrants who no longer have to deal with Covid-19 travel restrictions. As such, UNIQLO is ready to provide what Malaysians need for a festive season that marks a return to normalcy. Aptly themed New Season of Togetherness, UNIQLO's Raya clothing includes a variety of fabrics to provide ultimate comfort, with simple elegance.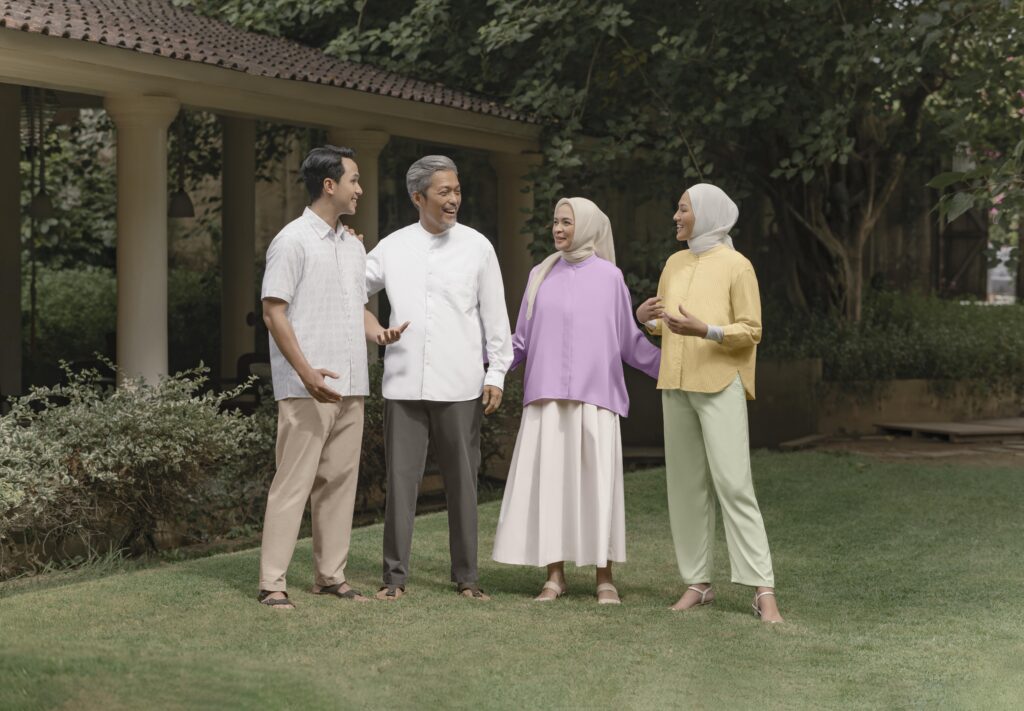 The line features a wide selection for women, men and children and is available at UNIQLO stores nationwide and online at uniqlo.com.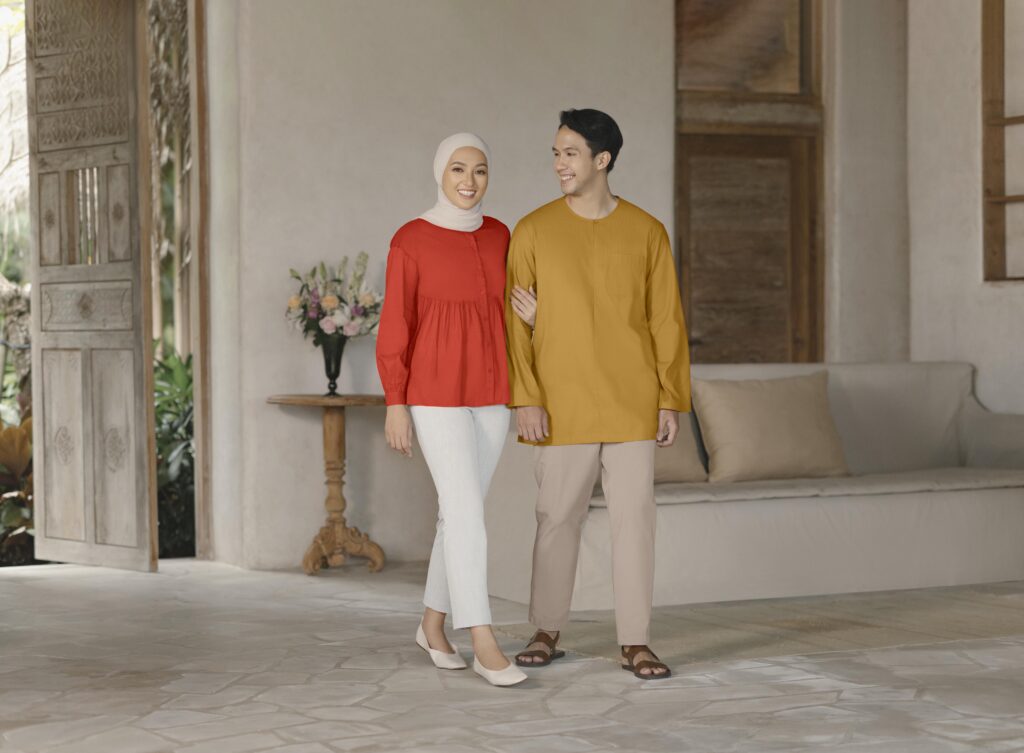 Raya Clothing Highlights
Women's Rayon Tunic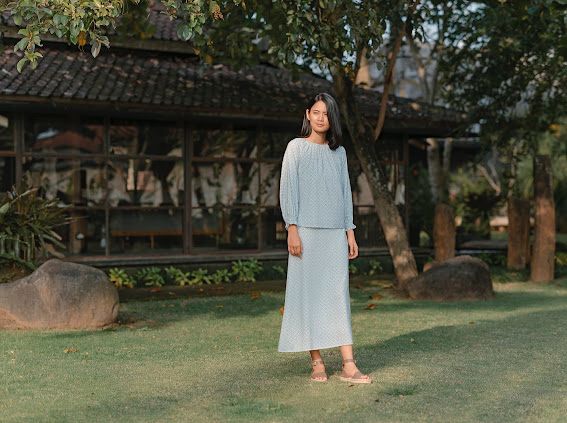 This elegant and roomy A-cut tunic blouse is back in an assortment of new colors. Its long-sleeves, stand collar and silky viscose rayon, makes it a comfortable and versatile top to go with a pair of jeans for a casual look; and a long skirt for formal wear – both of which are perfect for Hari Raya. Suitable to be worn with a head scarf or tudung.
Batik Collection for Women and Men
This year's Batik Collection features printed motifs designed by Bai Populo. For women, there's: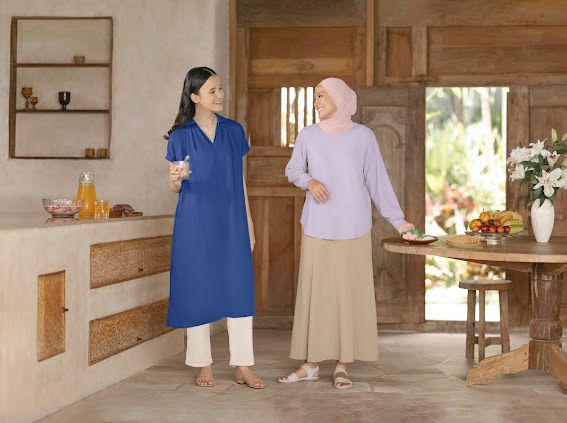 Batik Motif Long Sleeve Blouse – feels comfortable and looks effortlessly chic, with pleat accents on the shoulder; match or contrast with the bottom to complete your Raya look.
Batik Motif Skirt – a stunning A-line skirt made with premium cotton; suitable for pairing with matching or contrasting batik motif or plain top.
Sido Bands Motif – wavy diagonal patterns representing the desire to be connected to the following pattern, symbolizing connectivity towards other people and nature.
And for men: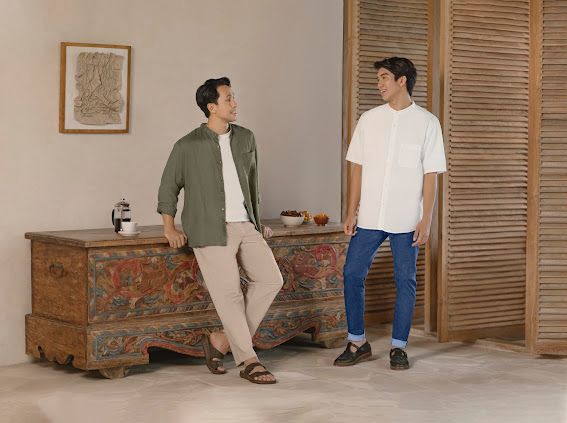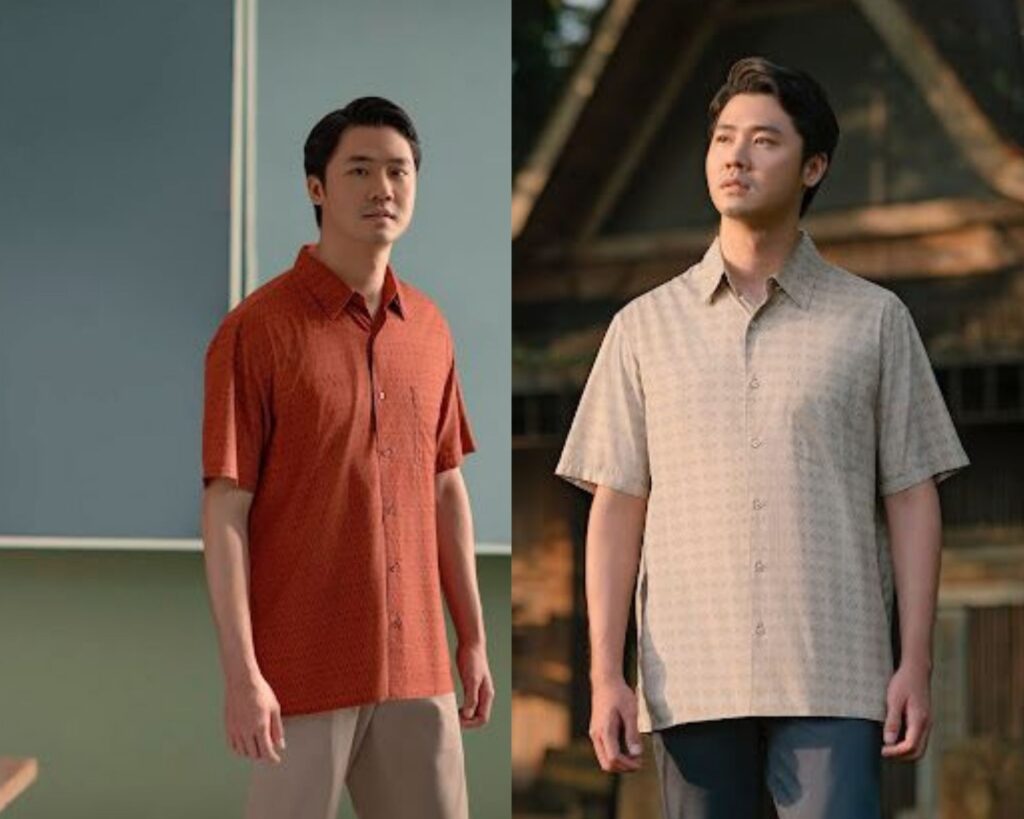 Batik Motif Shirt – provides a slightly looser fit that is on trend, making it easier to move around in comfort. With a roomy shoulder width and body, the streamlined silhouette shows off the arms and chest area. Made with premium cotton for smooth texture and is available in a variety of modern motifs. Can be paired easily with smart ankle pants or Kando pants for an effortlessly casual and stylish look.
Tirto Tedjo Pattern – Tirto represents water and Tedjo represents light. Together, they symbolize the constant flow of light which stands for optimism.
Baju Melayu for Men and Boys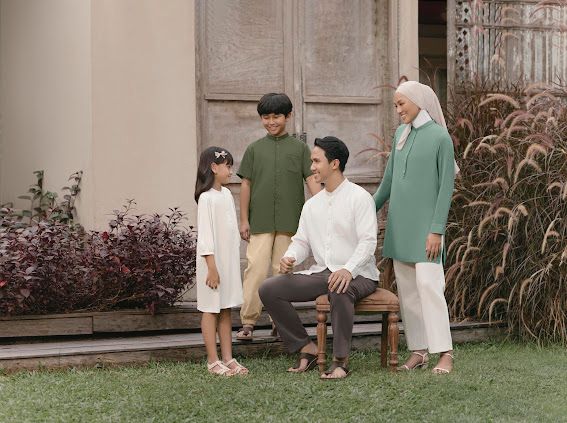 The Baju Melayu is made of stretch jersey material that provides both softness and comfort and a flattering fit to give you a streamlined silhouette. This innovative shirt dries sweat fast for long-lasting comfort and is quick-drying and wrinkle-resistant after washing, so you don't have to spend much time ironing. Available for men (with long sleeves) and boys (with short sleeves) and stand collar.
UNIQLO has a promotion for the latest Raya edition. For purchases in-store and online, customers will receive novelty Raya packets. Additionally, for purchases in-store, customers will receive novelty Kooky Cream cookies; and for online purchases, customers will receive novelty Batu Seremban.
For more information on UNIQLO Malaysia's Raya collection, visit www.uniqlo.com/my and its Facebook page at www.facebook.com/uniqlomy.
More on fashion? Read this:
Jean Pool: Levi's® Unveils 'You Are Wonderfully Made' Collection For Ramadan!