This holy month of Ramadhan has a distinct significance for those who observe it. Along with spiritual meditation and progress, the event is infused with sentiments of warmth, fulfillment, and togetherness, steeped in tradition. Flavours that evoke memories of breaking fast with loved ones linger in the imagination.
The Coffee Bean & Tea Leaf® Malaysia hopes to rekindle those precious moments to be shared with family and friends this Ramadhan and Raya season, while also creating exciting new experiences to be cherished together – with bold and familiar flavours through new seasonal beverages and a Ramadhan/Raya-inspired menu.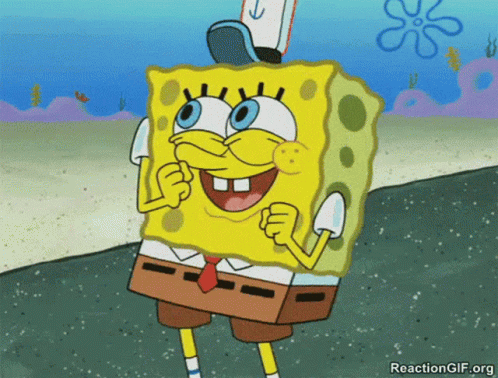 "There's a lot to ponder about this Ramadhan season, especially because it coincides with the country's slow transformation to the endemic status. Our unique Ramadhan and Raya menu draw on a variety of traditional cuisines to produce something both familiar and intriguing," said The Coffee Bean & Tea Leaf® Malaysia's Head of Sales & Marketing, Fiona Rodrigues.
"While we continue to take the appropriate precautions in all of our locations, we would like to extend an invitation to all of our customers and their families to enjoy our products this season. There's plenty of motivation to recall and make new memories, whether it's through Ramadhan and Raya-inspired foods or our Cold & Bold line of cold brew beverages," she added.
This season, The Coffee Bean & Tea Leaf® Malaysia is churning up strong, chilly beverages for Malaysians — cold brew enthusiasts, in particular, are in for a refreshing, vivid, and tasty surprise. The Coffee Bean & Tea Leaf's® Cold & Bold drinks are proudly made using a combination of Ethiopian Yirgacheffe and Bali Blue Moon beans, a blend created specifically for the company's cold brews.
Each batch is steeped cold for 20 hours for ultimate flavour extraction, producing a smooth and balanced base for the Cold Brew Black (small RM11.50 and regular RM12.50), Cold Brew Latte (small RM12.50 and regular RM13.50), and Cold Brew Midnight (small RM12.50 and regular RM14.50).
This Ramadhan, CBTL also offers the Cold Brew Burnt Caramel (small RM14.50 and regular RM15.50), which provides a deep, smokey richness – a delightful infusion to wake up the senses. Whatever you choose, each beverage is carefully made, ensuring that your eyes always take the first drink. A frozen delight to look out for alongside the icy Cold & Bold is the Double Chocolate Banana Caramel Ice Blended® (small RM17.90 and regular RM18.90). This liquid treat has a flavour combination that you'll definitely love!
Why not complete your meal with savoury Ramadhan delicacies from The Coffee Bean & Tea Leaf® Malaysia, such as hearty Masak Merah Spaghetti and fresh Rendang Pandesal? Afterwards, satisfy your dessert tummy with similarly festive and no less delectable cakes, The Straits and The Raya. The unique Ramadhan/Raya menu's classic tastes are best enjoyed by the whole family.
From now until May 2nd, enjoy the Ramadhan Late Night Dessert Special, which is available from 8pm to closing time and includes a complimentary dessert with every purchase of two handcrafted drinks. Aside from that, the Cream Cap is a new RM2.50 add-on for any iced/cold beverage (excluding Ice Blended® drinks) that adds a smooth, velvety start to your first sip, as well as a cream mustache to go with it!
The Cream Cap add-on is available in-store and via the Leaf With Me pick-up platform for a short time only, from April 8th to May 7th, at a launch special price of just RM1.80. In the coming weeks, look for special discounts for the Cream Cap add-on on various delivery platforms for those who like to have their favourite beverages delivered to their doorstep from The Coffee Bean & Tea Leaf®! Also, keep an eye out for the Nerium Series products, which will be available soon.
The Coffee Bean & Tea Leaf® Special Ramadan/Raya Menu
The Straits
Tradition and heritage are extremely important to us. Set sail with The Straits, a classic Pandan Cake with Gula Melaka and cream and mascarpone cheese. Take home a little cake to satiate your sweet needs.
Whole (RM139.90/1.6 kg), slices (RM13.95/slice), and petite size (RM55/0.56 kg) are all available.
The Raya
With crunchy nuts, delectable chocolate, and coffee, the Raya is here to make your festivities even better.
Whole (RM149.90/1.8 kg) and slices (RM14.95/slice) are also available.
Lychee & Rose Tart
Traditional kuih lapis were used as inspiration, with Malaysian tastes added in. This tart is a must-order for you during every visit.
Whole (RM139.90/1.3 kg) and slices (RM13.95/slice) are also available.
Banana Walnut Loaf
Calling all chocoholics out there! The brand-new loaf is filled with generous helpings of chocolate, bananas, and walnuts to satisfy your cravings!
Available as a whole (RM35.00/ 600g loaf) and slices (RM9.50/slice).
Masak Merah Spaghetti 
When you try this take on a traditional Malay meal – Ayam Masak Merah with spaghetti – East meets West!
The pricing is RM22.50.
Rendang Pandesal 
This is a breakfast classic! CBTL stuffed these freshly baked bread pockets with delectable beef rendang!
Each costs RM10.90.
Serunding Swirl
Enjoy Serunding as you've never experienced it before! Delicious chicken serunding enclosed in a brioche swirl, fresh from the oven, and delivered to your table.
Each costs RM9.50.
Ber-cookie
What's a better way to get the Raya festivities started than with a Ber-cookie to go!
Each costs RM9.90.