Attention, shoppers! Pavilion Bukit Jalil invites visitors to 'Raya Bersama' with star-studded festive activities featuring popular Malaysian cartoon characters Upin & Ipin, as well as well-known Malaysian celebrities at the incredible Artists & Designers Marketplace! Also on offer are fantastic shopping rewards and an exciting lineup of entertaining performances and activities from now until 8 May 2022!
Pavilion Bukit Jalil's wholesome 'Raya Bersama' campaign has something for everyone this holiday season, as Malaysians look forward to reuniting with loved ones after two years of not seeing each other.
Datuk Lee Whay Hoong, Director of Regal Path Sdn. Bhd; Mr. Kelvin Choo, CEO of Property Development, Malton Berhad; Ms. Kung Suan Ai, Director of Marketing, Kuala Lumpur Pavilion Sdn. Bhd; and Mr. Kevin Teh, Senior General Manager of Marketing, Pavilion Bukit Jalil; were among those present to launch the 'Raya Bersama' festive campaign, along with well-known Malaysian celebrities and public figures.
"For Muslims all over the world, Ramadan and Hari Raya are significant times of the year, as they bring families closer together. This year's celebrations are more special, when families are eager to reunite and share the holiday season with their loved ones. Pavilion Bukit Jalil cements its position as a top lifestyle destination with spectacular decorations for customers to take festive photographs, wonderful shopping to prepare for Hari Raya, and lots of family-friendly events for consumers to 'Raya Bersama' with us, in collaboration with our partners.
"We greet all Muslims 'Selamat Berpuasa' and 'Selamat Hari Raya,' and may this season be filled with eternal pleasure and happiness for those who are celebrating," Dato' Joyce Yap, Chief Executive Officer of Retail for Kuala Lumpur Pavilion Sdn. Bhd., Retail Planner of Pavilion Bukit Jalil, commented.
Raya Bersama Upin & Ipin
Shoppers can enjoy Pavilion Bukit Jalil's festive decorations in the Centre Court, take photos with their favourite Upin & Ipin characters, and meet the renowned twins in special performances and in Meet & Greet sessions every Saturday, from 2pm to 6pm until 7 May. Several rustic traditional gazebos scattered with colourful batik, festive lights, and palm trees have been set up to provide a pleasant ambiance for all Raya customers.
Rumah Anak Yatim At-Taqwa will be treated to a spectacular Buka Puasa Raya experience at Pavilion Bukit Jalil, which will include a special Upin & Ipin appearance and performance.
Raya Bersama Selebriti
Get your Raya shopping done like a celebrity at Pavilion Bukit Jalil's exclusive Artists & Designers Marketplace! There are lots of festive treats for glamming up your Raya celebrations or finding that right present for forthcoming Raya parties, from elegant fashion pieces to exquisite Raya sweets.
Not only that, fashion designer Afiq M., singer Nana Mahazan, bespoke menswear designer Bon Zainal, well-known batik designer Rasta Rashid, celebrity couple Dato' Fazley Yaakob and Datin Azrene, baking queens Satira Diana and Farah Melissa, singer and actress Atilia Haron, and public figure Qamarina Mohsin have all set up booths.
Raya Bersama Fiesta
This Raya, the mall's spectacular roster of lively entertainment at the Centre Court stage will provide you with even more enjoyment! Shoppers will also be treated to Raya fashion presentations, dancing, and musical performances, as well as a fun Junior Magician Show by A-list Malaysia. Check out the Mrs. Malaysia Universe and Mrs. Elite Universe 2022 Preview Show on May 1st at 2pm if you're looking for a little glitz and glamour.
Additionally, from 15 April onwards, the Raya LED Light Show will be held in the PIAZZA, Level 3, for a mesmerizing evening. Shoppers will be taken to a magnificent, dazzling world with a shimmering light tunnel, a field of a thousand flowers, whimsical animal sculptures, and more for only RM5 and RM10 for children aged 12 and under and adults, respectively. It will undoubtedly serve as the perfect background for a memorable Raya picture montage, as well as a once-in-a-lifetime event to be enjoyed with family and friends.
Raya Bersama Ganjaran
With a minimum expenditure of RM50, you'll be eligible for numerous tiers of festive gift redemptions. From unique Pavilion Bukit Jalil Raya Packets to a spectacular Raya Lunch Box, there's something for everyone. In addition, with Pavilion Bukit Jalil's first festive Purchase with Purchase (PWP) programme, shoppers can get more rewards. For instance – with a minimum spend of RM800, shoppers can get the exclusive Pyrex Country Rose teapot set for RM100 – a special discounted price available only at Pavilion Bukit Jalil this festive Raya season.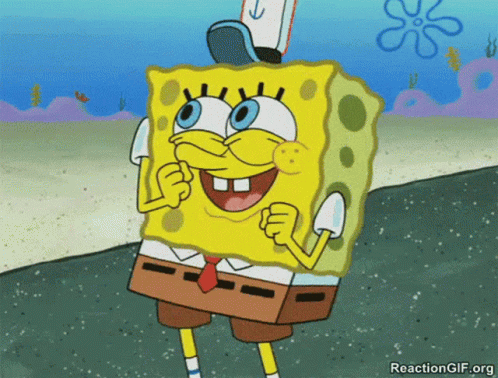 And MORE!
Shoppers could also visit the mall's new Thai district, which has three specially-curated 'Made in Thailand' brands: Ecotopia, Absolute Siam, and ICONCRAFT, in addition to unique pop-ups and performances. Pavilion Bukit Jalil's diverse retail mix includes well-known retail names, as well as foreign brands that have chosen the mall to enter the Malaysian retail sector. Brands including LOHAS, TIANYUE TEAJOY, HOHM, and DULUKINI are among the first-in-Malaysia retailers.
Visit www.pavilion-bukitjalil.com for more information about 'Raya Bersama' events and promotions, or follow them on Facebook and Instagram.