Hollywood news is getting juicier by the day, with many celebrities getting engaged, married, having babies and sadly, calling it off. Now, one of the most highly-anticipated moments has arrived – Jennifer Lopez is once again engaged to her sweetheart, Ben Affleck!
Just like in the movies, Ben Affleck has swept the sensational "Jenny From the Block" off her feet! With their romance dating back all the way to 2001, after starring in the movie "Gigli" together and the unfortunate break up in 2004, the power couple are back with exciting news.
Jennifer shared the news with her inner circle via her On the JLo newsletter, days after she was seen wearing a green engagement ring. The message to fans included a clip of Lopez admiring a huge, green stone on a silver band on her ring finger, an image which was also shared by her sister Lynda on social media.
On the same day, she teased her fans with an emotional but happy video saying there's a "major announcement" that will be revealed in her newsletter, "On the JLo." She even added a diamond ring emoji on her Twitter handle, which made her fans all pumped up!
Major announcement!!!! https://t.co/G5oGxtX0z5 pic.twitter.com/HTIqbHMJ2M

— jlo 💍 (@JLo) April 9, 2022
Her sister, Lynda Lopez, shared photos from the video on her Instagram Stories writing, "So this happened. Love you @jlo @ben affleck."
In a recent interview with PEOPLE, Jennifer opened up about what makes her connection with Ben Affleck different, as compared to 18 years ago, saying, "We're older now, we're smarter, we have more experience, we're at different places in our lives, we have kids now, and we have to be very conscious of those things."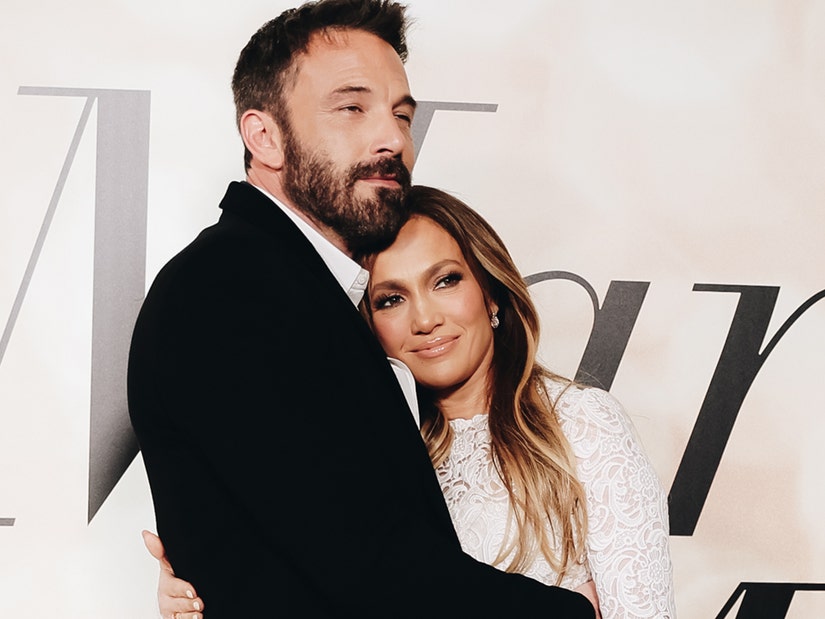 "It's a beautiful outcome that this has happened in this way at this time in our lives where we can really appreciate and celebrate each other and respect each other," Jennifer told PEOPLE. "We always did, but we have even more of an appreciation because we know that life can take you in different directions."
Bennifer, as they're fondly known, was previously engaged in 2002, when Affleck proposed to Lopez with a stunning pink diamond. The pair decided to postpone their nuptials days before their wedding due to excessive media attention that was surrounding their big day.
They decided to officially call off their engagement in 2004.
Speculation mounted that Bennifer's love story was given a second chance after Lopez ended her romance with baseball legend, Alex Rodriguez in April 2021. Since then, Bennifer have been seen immensely in love with each other.
All we can do now is await the wedding bells!
More on celebrity couples? Read this:
https://lipstiq.com/celebrity-entertainment/191498/partners-in-grime-the-most-notorious-celebrity-couples-evah/