We've all heard this rags-to-riches tale before: small, independent artist embarks on emotional journey as they get through many difficult obstacles holding them back from stardom, but through their hard work and determination, they find major success and they're now one of the top artists of their generation. It's a classic Taylor Swift story, and it seems that most artists have gone through a similar journey one way or another. However, in recent years, people have speculated about the truth behind the "success stories" of some the most influential artists in the industry, accusing them of being 'industry plants'.
What is an industry plant?
The term "industry plant" first came about in the 2010s on rap music message boards, more specifically, the KanyeToThe forum. Rappers like Waka Flocka Flame, Lil Wayne, and 50 Cent have been referenced as industry plants. This term frequently refers to musicians who have an unfair advantage in the music industry, musicians whose music is constantly pushed to consumers, and musicians with a familial connection to the industry.
It can also refer to artists who are signed to a label but present themselves as "self-made." Overall, most definitions have a negative connotation toward specific artists.
Here are 4 artists who have been accused of being industry plants:
Clairo
Claire Cotrill, a.k.a. Clairo, rose to fame in 2017 after her webcam music video for "Pretty Girl" went viral. At first glance, it appeared that she had been releasing original music on YouTube and BandCamp for years, and many attributed her success to the YouTube algorithm and pure luck. However, a year after the release of "Pretty Girl," some Reddit users began to question Clairo's legitimacy as an independent artist. Not long after, some social media users discovered that her father, Geoff Cottrill, was an executive at her recording studio, Rubber Tracks, and the chief marketing officer at converse! This lead fans to believe that her father was the mastermind behind her success. Since then, people have alleged that her "indie" persona was just a marketing ploy engineered by her father.
Lorde
The New Zealand born singer-songwriter, Lorde, was accused of being an industry plant when fans discovered that she had already signed to Universal Music Group when her EP The Love Club was released for free on the music streaming platform, SoundCloud. It was said that the record executives felt confident pushing ahead with an official release when it was downloaded over 60,000 times. Her fame was disguised as organic growth with a strong underdog narrative while in reality, she was backed by a massive label.
Jennifer Lopez
JLo has been a fixture in pop culture for more than 20 years, achieving great success in both her film and music career, and even getting to perform at the Super Bowl with Shakira. Asides for being universally known as a good performer with a great stage presence, she's also notorious for her not-so-great vocal performances. There was also suspicion surrounding music executives using her music career to spite Mariah Carey, even mimicking her. Moreover, she has also been accused of using ghost singers to sing in her albums, and keeping singers and demos in songs without crediting them. For example, in one of her recent hits, "All I Have", people believe that JLo only sang a small part of it.
Tramp Stamps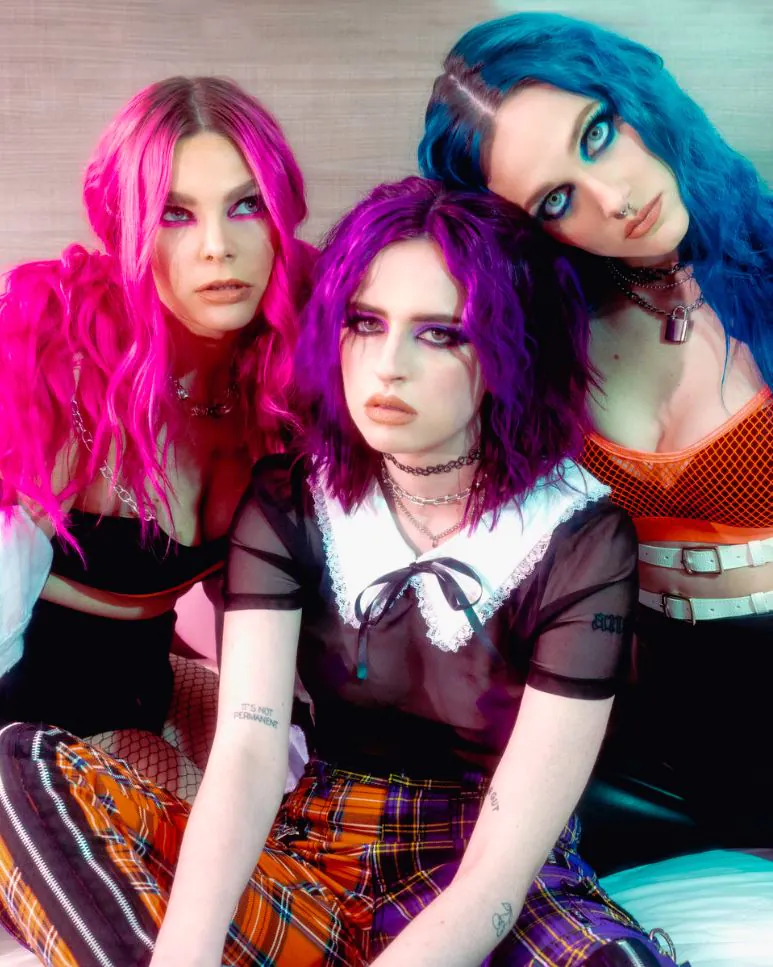 If you've been on TikTok, you might've come across this pop punk trio called "Tramp Stamps". The band seemingly appeared out of nowhere in November 2021, dressed in pink, purple, and blue hairdye and ripped fishnet stockings, claiming that they were just "three girls who got drunk at a bar and wrote a song." However, users soon discovered that this fully-formed pop-punk girl group, who wrote songs about hating men, already had roots in the music industry before they started their band – and two of them were even signed to the infamous Dr. Luke's publishing company, Prescription Songs. But that's not all – when people started looking at the girls' discography and social media, they discovered that they had a completely different aesthetic to them, and they hadn't always made the pop-punk music they were putting out now. This led to them being labeled an 'industry plant', which garnered them a ton of hate on the internet.
Regardless of whether these accusations are true, it's ultimately up to you to decide whether these artistes are worth listening to or not. Sometimes, people just wanna support people that they like, despite how they gained their success.
What do you think about industry plants?
More on celebs? Read this:
https://lipstiq.com/celebrity-entertainment/205369/what-celebs-look-like-on-socials-vs-what-they-really-look-like/