Hair accessories have made a significant comeback in recent years; they've been seen on fashion runways and have made their way into our vanity mirrors. But above and beyond the enormous barrettes and tied headbands, there's a new favourite accessory: bandanas. Although bandanas are most commonly associated with classic Western films, they are a timeless style that may be worn anywhere, at any time. A bandana can be used to jazz up your hair or dress for a night out or as an everyday item.
Bandanas are versatile and can instantly transform your entire look. That said, here are some styling tips to elevate your looks with a bandana.
1. Messy Bun
It can be a hassle getting out of bed in the morning, and styling your hair after waking up can be a chore, especially if you have long hair. The easiest option is to gather it in a messy bun – but why not add a bandana to create the impression that you woke up earlier?
For this cute yet chic look, simply fold your bandana until it is a thin band (as you would for the headband look). Then, tie the bandana around your bun like a hair tie, and there you go, the perfect hairstyle to fool people into thinking you got your beauty sleep while still having time to pull a good look.
2. Ponytail
The classic ponytail is cool and all, but adding a bandana just adds more fun. For this look, do the regular ponytail. Next, grab your favourite bandana and tie it around your ponytail to give it an upgraded look. From dinner dates to attending classes, this simple look is perfect for any occasion. You could also opt for a lower ponytail (if a high ponytail isn't your thing) and still look fabulous with a bandana on.
3. Classic With A Twist
Bandanas can be used to construct a fashionable headband. This is a simple technique to keep your hair out of your face while also preventing the throbbing headache that most headbands cause. Pull the bandana beneath your hair and wrap it around the top of your head, leaving 3-4 inches in the front (don't worry about the gap if you want to cover the front completely). Tie a double knot with the tails standing out or tucking them under the band for a more finished appearance.
If you opt for a cuter look, simply let your fringes do the talking. Wispy front fringe or maybe the faux-bang, pretty sure you'll have a cute PLUS captivating look.
4. Modern Cinderella
If you've watched Disney's Cinderella, this hairstyle would ring a bell. Although it gives off Cinderella-doing-housework images, this bandana kerchief outfit is ideal for a lazy Sunday or even a BBQ party.
Fold the square bandana into a triangle to obtain this effect. Fold the triangle's long end over once or twice and tie the ends together. Then just put it on your head. Pre-princess look – but it's the ideal approach to grab the eye of your future prince. To make your hairstyle even more interesting, you can add barrettes on the sides.
5. Ballerina Bun
If you think bandanas look good only for long hair, you're definitely wrong! Even short-haired girls can have a little fun styling with bandanas. This look is similar to a bun, but it's rather a low bun and a tiny one. Simply tie your short hair into a cute bun. Grab your scarf and wrap it around the tiny bun. Fun, easy and a rather cute hairstyle.
6. Volume on top
Reverse bandana hairstyles with a topknot, high pony, or tight curls are all quite appealing. And this is an ideal style for curly-haired ladies (you'll be able to show off those curls!). For this look, fold the scarf in half diagonally to create a long trapezoid, then fold the bottom third up and the top third down. Place the scarf's center at the rear of your head, wrap it up and around your head, and tie it at the top of your forehead. And that's it, a voluminous look! If your scarf is longer, you may wish to shorten it because it will leave you with excess fabric.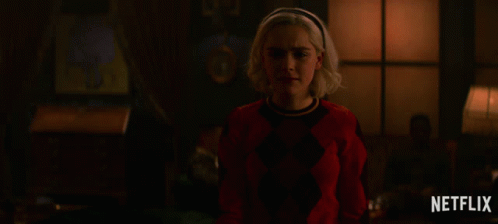 Ok, what if styling your hair with bandanas isn't your thing? I mean, you do like the scarf – just not on your hair. Are there other options to make you look stylish with this piece of cloth? Of course, there are!
1. Parisian Girl/Cowgirl Chic
So you need a necklace to suit with your attire, but none of your necklaces seems appealing? Tying a bandana around your neck is a terrific way to add a little flair to an outfit and there are two styles: Parisian Girl and Cowgirl Chic. For the Parisian Girl style, start by folding the bandana in the same way as a headband or bun, but instead of wrapping the ends around your neck. You may make it a choker or a statement necklace by tightening it or leaving it long. You can also move the ends to the back to hide them.
Go classic with the Cowgirl Chic style. Basically this style covers your neck but it still looks cool. Simply fold your bandana into a triangle and tie the ends at the back of your neck. Lightly adjust the front so that it's not flat. Both these styles are perfect for a fair or a day of shopping.
2. All About The Bag
If you don't want to wear a bandana on your body, but still want to utilize it as a fashion accessory, you can always wrap it around your bag. This distinguishes your typical backpack or purse from the rest. Perhaps this is a way to make it easier to locate your suitcase at the airport or to make you feel a little more elegant when carrying your bag to class or a party. In any case, it's a terrific way to show off your favourite bandana!
More on hair accessories? Read this:
https://lipstiq.com/beauty/187295/time-to-show-your-claws-elevate-your-hairstyles-by-using-only-claw-clips/