In case you've been in a coma, allow us to inform you that Bridgerton is back! So grab your tiaras and satin gloves and play the jazziest music you can find on your playlist, because we're going to have a kiki!
While you won't see the Duke of Hastings in season 2, Anthony Bridgerton will be the new primary character, providing all the drama you've been missing. But before you begin your binge-watching session, ask yourself: How much do I actually know about the show? Except for the fact that Lady Whistledown was supposed to be a different character… Hmmm.
Well, you're about to find out. The startling Bridgerton facts below are so juicy, they've even caught the attention of Queen Charlotte – and we all know how damn difficult that is! 
1. Queen Charlotte's Character Was Not In The Novels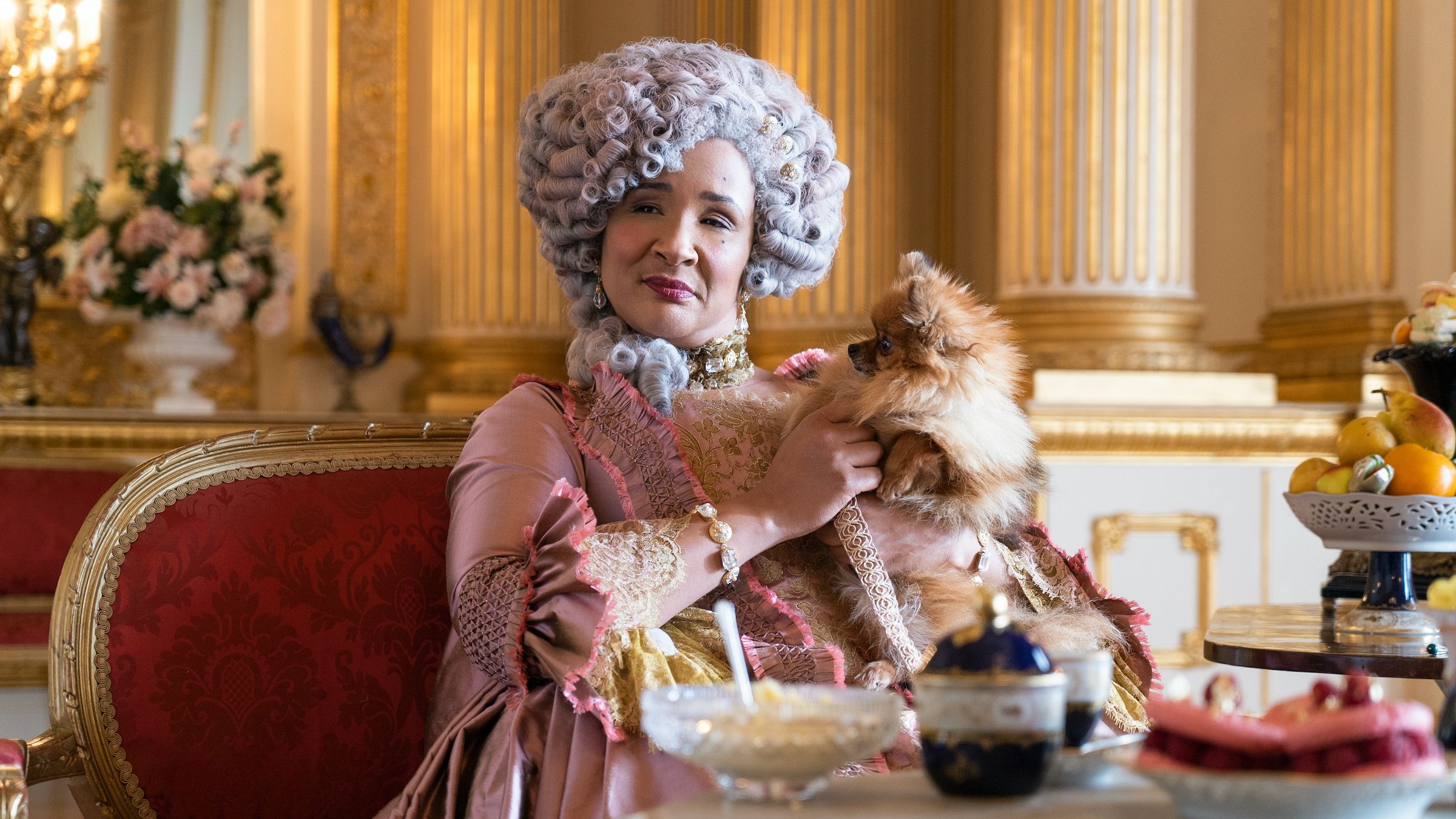 Bridgerton feels it was a wise choice. "Queen Charlotte is the most important new character, and she is wonderful in every aspect. I alternate between thinking, 'Wow, I wish I'd put her in the books,' and, 'I'm pleased I didn't put her in the books because I wouldn't have done her as well as they do her here,' Julia Quinn, the author, explained to Town & Country.
2. Season 1 Featured Up To 5,000 Costume Pieces
For five months, a crew of nearly 200 individuals worked on the sophisticated costumes of the cast. A total of 7,500 items were manufactured for 5,000 ensembles, including hats, shawls and overcoats. Daphne Bridgerton alone had 104 distinct looks! WTF. 
3. Jonathan Bailey Initially Auditioned For Duke of Hastings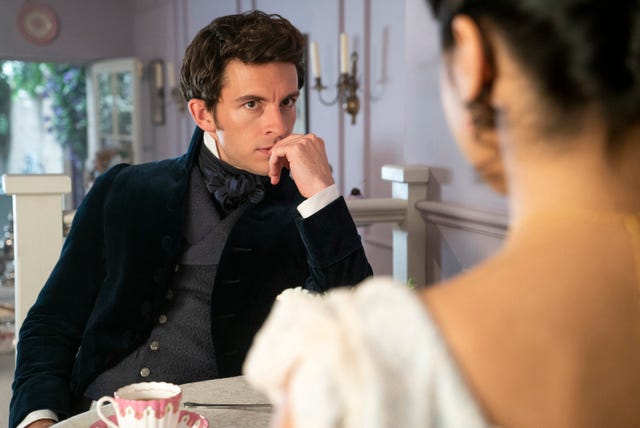 It was during a meeting with the show's writers and producers that Jonathan was cast in the role of Anthony Bridgerton. "It wasn't until I was chatting with the production firm and Chris Van Dusen, the showrunner, and by the end of the meeting, we'd spoken about family, and men in society, and women in society, and our own personal experiences," he dished during his interview on Oprah Daily. "Have you thought about Anthony?' they shoved that question at me. Then they were like, ''Oh, We're going to send you some screenplays to read because we believe you're an Anthony.'"
4. The Bridgertons' Home Was Inspired By Princess Diana's Althorp Estate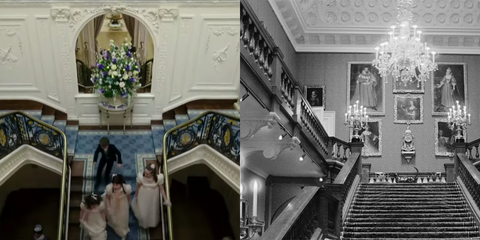 Affectionately known as the iconic estate where Princess Diana spent her adolescent years. "My visit to Althorp while preparing for the programme influenced the interior design of Bridgerton House. Elegance and opulence! And then there's that #staircase," Chris Van Dusen revealed on Twitter.
5. Showrunners Kept Colin Firth In Mind For The Romance Scenes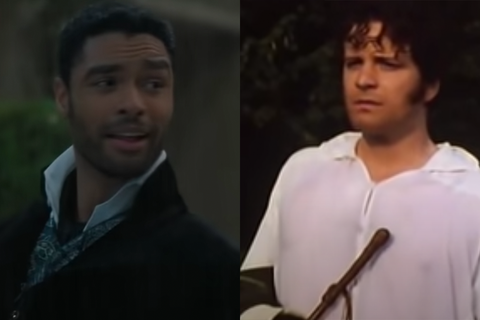 Remember that rainy moment with Simon and Daphne? That scene, as well as the show's other heated ones, was inspired by 1995's Pride and Prejudice. "Obviously, Colin Firth emerging from that water in that white shirt is etched in my mind," Chris Van Dusen told the Los Angeles Times. "However, I was hoping to witness a period piece that went a little farther than that."
6. Daphne's Hair Was Inspired By Audrey Hepburn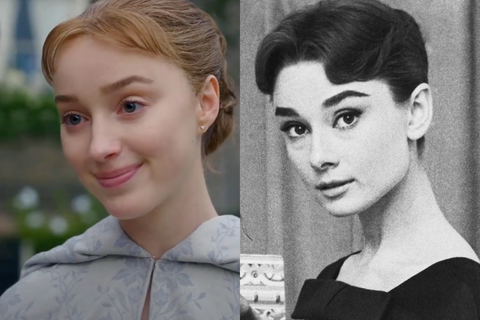 Fans of old Hollywood would recognise those curled bangs from a mile away. "When I initially did Daphne's fittings, she had these wonderful brows, and the looks we started making reminded me of Audrey Hepburn," hair and makeup artist Marc Pilcher told Insider. "When I Googled Audrey photographs, I simply stared at them and said, 'My goodness, that's Daphne to a T.'"
More on TV? Read this:
https://lipstiq.com/entertainment/177181/5-best-tv-shows-to-watch-if-youre-obsessed-with-bridgerton/