Fans have been eagerly anticipating the second season of Netflix's mega-hit series, Bridgerton. Now, they have only two days to wait until the beloved Regency-era romance drama returns. Yayyy!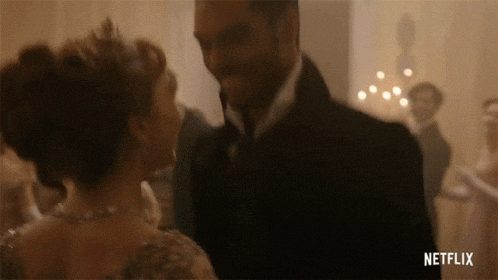 The second season is based on The Viscount Who Loved Me, the second novel in the Bridgerton saga, on which the series is based. Anthony (Jonathan Bailey), a viscount and the eldest of the Bridgerton siblings, is the season's male protagonist. Anthony's pursuit for a debutante wife who fulfills his high criteria, driven by his obligations to protect the family name, appears futile – until Kate (Simone Ashley) and her younger sister, Edwina (Charithra Chandran) Sharma arrive from India.
Unlike the previous season, which was replete with sexual tension among all the characters, this season's main trope is 'Enemies to Lovers'. As we've all seen in the trailers, Kate and Anthony's relationship will be the season's highlight.
The second season will reportedly diverge from the source material, but the production team will bring each scenario to life through the series' many talented actors.
What to expect in Bridgerton Season 2?
Old and new characters: The remaining Bridgerton siblings – Anthony, Benedict, Colin, Eloise, and the rest of the family – return for more family bonding; while new characters like Kate and Edwina Sharma provide additional gossip topics for Lady Whistledown to cover in her column.
There will only be 8 1-hour episodes
Gorgeous Regency set designs and fashions
Watch the trailer once more to keep the hype up until the 1st episode of season 2 drops: [embedyt] https://www.youtube.com/watch?v=qYNCws-a6CQ[/embedyt]
Another wonderful piece of Bridgerton news: Netflix has renewed the series for a third and fourth season!
Don't forget to follow Bridgerton on Instagram and Facebook; and use #Bridgerton whenever you are tweeting or posting anything about the series!
Bridgerton Season 2 debuts on Netflix this Friday, March 25!
More on showbiz? Read this:
https://lipstiq.com/entertainment/193316/no-potter-bility-daniel-radcliffe-says-nope-to-harry-potter-comeback/