Perfumes are a luxury to own, with some costing ungodly prices – but they're a must-have for major occasions when you want to smell divine to create a good impression. However, you cannot only rely on perfumes when going about your daily business. They're very pricey, depending on which of your signature fragrances you have. Plus, you don't really need to spritz on your expensive perfume just to run a tiny errand, do you?
So this is where body mists come in handy. Body mists are a must-have for times you just want to smell great while doing groceries or having brunch with your besties. They're not as intense as perfumes, and they're entirely inexpensive to purchase – meaning you can buy all kinds of body mists with different scents without actually breaking your bank.
Body mists have a milder, gentler and lighter scent than our magnificent perfumes, thus they don't linger as long. Hence, you may need to refresh a couple of times during the day to keep the all-over fragrance at full strength. However, given how affordable body mists are, they're a terrific option to have in your fragrance collection and would be a nice complementing smell to match with your signature perfume.
Now, with all the body mists in the world, which one should you choose? The choices are endless considering that most beauty brands offer them. However, we've compiled a list of our top picks of body mists which are not only affordable, but smell incredible!
The fragrance of this body mist will make you dream you were in Japan, surrounded by gorgeous cherry blossom trees in the springtime. With a delicate combination of sweet magnolia, feminine cherry blossom, and hinoki wood accords, this refreshing fragrance mist delicately perfumes your entire body. A light and gentle sweet note to mist on yourself before heading out to smell like spring at every step.
When you go into Bath & Body Works, you'll be overwhelmed not just by the number of products on display, but also by the immensely delightful scents that permeate the whole store. The brand itself has a lot of different body mists, which might be a little daunting for some, but the Bath & Body Works In The Stars is the only one you ought to have. A dazzling combination of starflower, sandalwood musk, sugared tangelo, white agarwood, and radiant amber that will keep you smelling wonderful all day and allow you to be the star that you truly are.
If you're familiar with Bath & Body Work's Body Mist, you'll know that everyone's favourite scent is Warm Vanilla Sugar. Vanilla, white orchid, and sparkling sugar combine to create a warm, enveloping, and enticing scent. After just a few spritzes, you'll smell like a walking dessert, with traces of floral notes that are absolutely decadent to the senses. If you're ever in Bath & Body Works, don't forget to grab this body mist.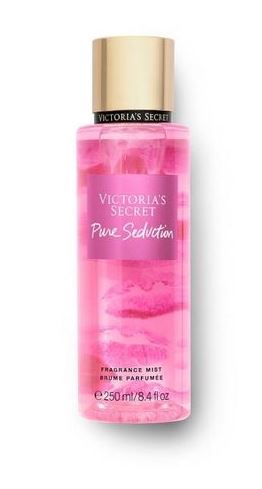 We can't talk about body mists without mentioning Victoria's Secret. Literally every teenage girl in the early 2000's had this, and to be honest, it's no surprise, as VS has some of the best-smelling body mist in the market. One of the long-standing favourites is Pure Seduction, which has notes of juiced plum and crushed freesia. A sweet-smelling and light fragrance that is perfect for date night and will certainly woo your boo in a WHIFF!
The Romantic Fragrance Mist, another cult favourite from Victoria's Secret, is the essence of femininity in a bottle. The light and sweet perfume of pink flowers, freesia, and sugary musk envelops your entire body, fully engulfing you in the pleasant and enticing scent. It's a lovely scent to mist over your body as you get ready for date night, and your beau will undoubtedly stick by your side the rest of the evening.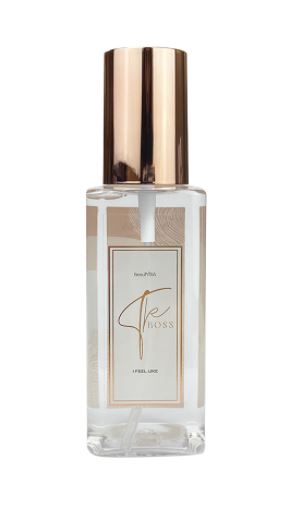 TKBoss, BeauTyra's newest line of body mists, was recently introduced, and we had the opportunity to sample the new fragrances. I Feel Like is our personal favourite of the three scents that were released, as it has the beautiful and rich scent of a bouquet of summer flowers, with touches of citrus musk. If you like floral scents, this body mist will turn you into a wandering flower field.
More on fragrances? Read these:
Spray It, Don't Say It: How To Select Your Signature Perfume