Hey girl! Looking for an ultimate body workout that'll give you super STRENGTH?! You've come to the right place!
Women have long been told that lifting weights will make them "bulky," yet this just isn't true! In fact, strength exercise is important for everyone. Why? Because when you do strength exercises…
your metabolism increases
you build lean (not bulky) muscles
you effectively burn body fat
you reduce the risk of developing heart disease 
your mood enhances and you feel less stressed
Amazing, isn't it? And the best part is, you don't need a gym or a trainer for it, as you can do it all by yourself and right at home! So, what are we waiting for? Let's get stronger!!!
1. Dead Bug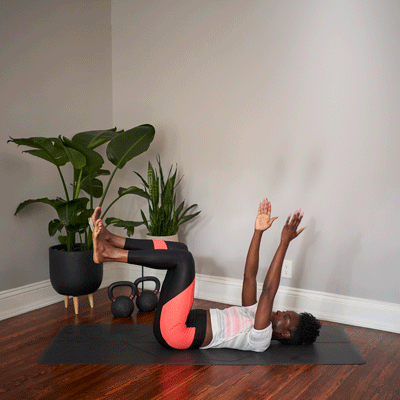 There are two ways to do this. The first is by keeping your legs elevated and bent at 90 degrees, and resting back, with your arms outstretched over chest. Then gently and steadily stretch and descend your right leg, hovering just over the mat. Return to the beginning position and repeat on the opposite side.
The second way is by placing your hands on the wall and your back flat on the floor. Keep your hands pressed on the wall and your leg lifted at a 90-degree angle. It's essentially the same manoeuvre as the first, but with a different way that involves a wall.
2. Glute Bridges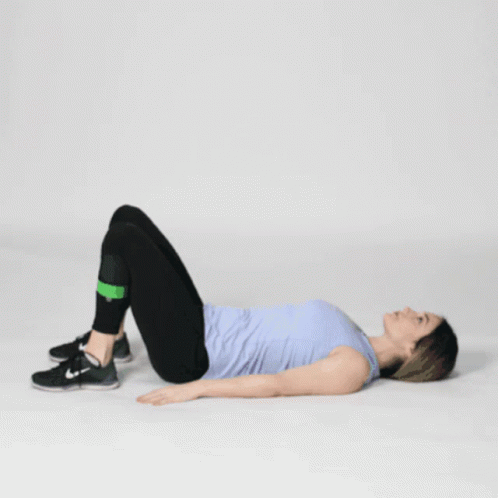 The glute bridge is a diverse, difficult, and effective exercise. Regardless of your age or fitness level, it's a wonderful supplement to any training regimen. This exercise focuses on the back of your legs, namely your hamstrings and glutes. Because this exercise is so intense, it needs a lot of energy to carry out. To put it another way, you burn a lot of calories.
Begin by laying on your back with your knees bent, your feet flat on the floor, and your arms by your sides. Engage your core, glutes, and heels, and elevate your hips toward the ceiling until your body forms a single line from your shoulders to your knees. Before descending to begin, hold the position for two seconds.
3. Planks
The plank is an isometric core strength exercise in which you hold a position comparable to a push-up for as long as you can. Kneel at the back of the mat, toes tucked and buttocks resting on heels. Hands forward, knees under hips, wrists under shoulders in an all-fours stance. Raise your knees to make a single straight line from your heels to your head. Keep your hips up and your abs engaged. Hold this position for as long as you can and then get back on your knees before you start the next rep.
4. Push Ups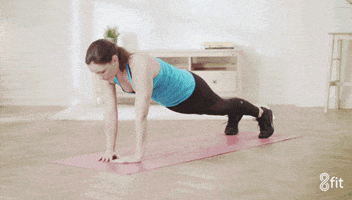 The basic old push up is one area where most women may develop upper-body strength. This workout helps tone your arms while also strengthening your core. Begin by placing your hands directly behind your shoulders. Maintain a straight line from your head to your heels as you lower your complete body until your arms are parallel to your torso.
5. Military Press
Some acts that appear easy might be deceptively difficult. That also applies to the military press, which entails pressing weights from your shoulders over your head. While this exercise is wonderful for shaping muscles, it may rip up your shoulders if you don't master the basic technique. If you do it correctly, you'll have a hidden weapon for gorgeous, powerful shoulders.
It usually required dumbbells but using just your hands is perfectly fine. Begin in a sitting or standing posture with a long neck and cactus-shaped arms (open to your sides with elbows bent at 90 degrees and pointed toward floor). Slowly raise your hands over your head, arms fully extended and palms facing ahead. Lower back to the beginning position, making sure your hands don't go lower than your shoulders and then at the bottom of each rep, you squeeze your scapulae together and down your back.
6. Squats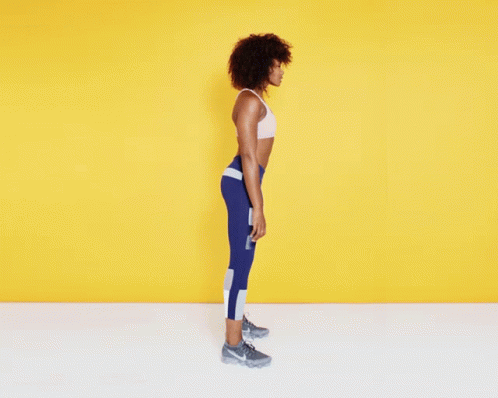 It's possible that this is the most crucial thing you can do. A correct squat reveals that you have enough ankle, knee, and hip range of motion as well as excellent lower-body strength. And guess what – doing squats will eventually give you booty a sexier look!
Begin by separating your feet slightly more than hip-width apart. As you push your hips back into a sitting posture, keep your chest up, engage your abdominals, and shift your weight onto your heels. Lower your hips until your thighs are parallel to the floor or almost parallel. The squat should be felt in your thighs and glutes. For this workout, you may use a dumbbell or just squeeze your fists together.
7. Reverse Lunges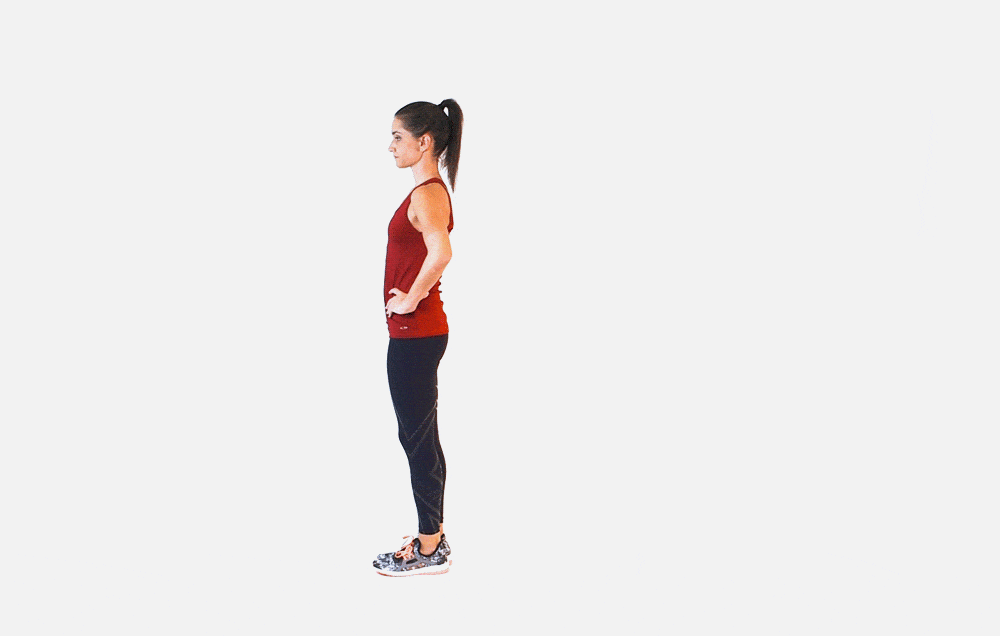 This exercise puts less strain on the knees than a standard lunge while yet training the entire leg. Hold your hands at your hips and stand up straight. Take a large stride backward with your left foot and lower yourself until both legs create 90-degree angles with control. Return to a standing posture and repeat the process with your right leg. You can add a little pressure by using dumbbells.
Start doing strength training three to five times a week, and you'll be able to smash bricks with your bare hands in no time! (I'm joking)
More on exercise? Read this:
How To Incorporate Easy-To-Do Workouts In Your Daily Routine Without Trying Too Hard