Avocados are adored by many for its versatility, especially in gastronomy. From avocado smoothies to the delectable avocado toast, it's not surprising how much people love hoarding avocados at home. Avocados are also high in nutrients and supply essential vitamins like vitamin C, E, K, and B6 to our bodies. With an abundance of benefits provided by avocadoes, we wonder… if only we could slather ourselves with it, much like we do with our toast…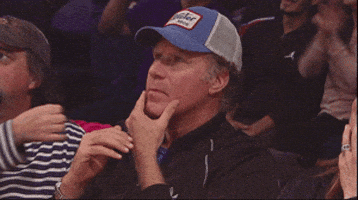 Seems like our dreams are finally coming true, my friends, as The Body Shop recently released their newest skincare range, which is chock-full of avocados – and you can happily slather them on your body as well! The Body Shop has launched their new Vegan Avocado line, which is a deeply nourishing vegan line created with ethically-sourced avocado oil from South Africa.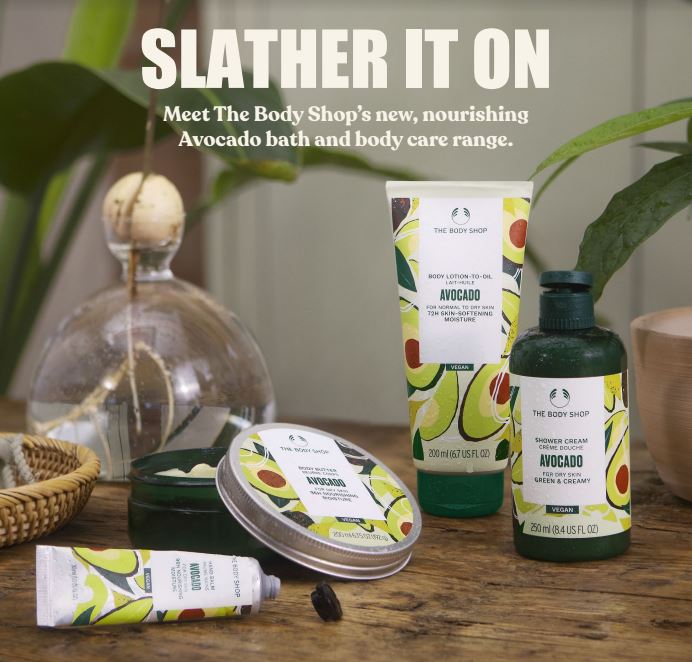 Most products are fortified with an additional dollop of artisanal shea butter from Ghana, and the range is typically manufactured with at least 94% natural-origin components.
Sweet notes of apple, almond, and green vegetables, a hefty dose of avocado, and delicate touches of warm coconut and vanilla make this a fresh scent. We all know The Body Shop delivers when it comes to scented goods, so it's no surprise that their newest collection will keep you smelling great all day.
If it isn't manufactured from sustainable sources, it isn't The Body Shop, and we love that. Just so you know, the avocado oil used in this line was developed utilizing environmentally-friendly agricultural techniques, such as conserving water and restoring ecosystems – period!
Enough chit-chatting, let's talk about some amazing products in this new range.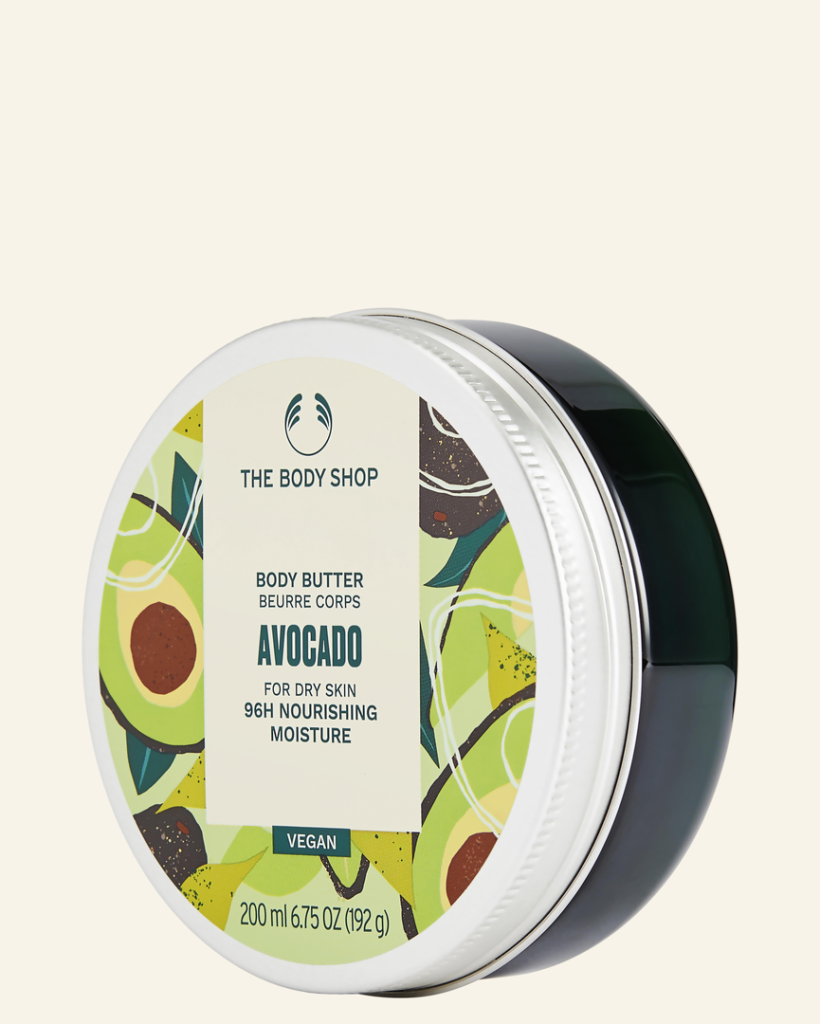 Avocado Body Butter 200ml (RM109)
Made with Community Fair Trade shea butter and Brazil nut oil, this creamy Body Butter helps to heal dry skin with 96 hours of ultra-rich nourishment. It's one of The Body Shop's most environmentally-friendly butters ever, with totally recyclable packaging ranging from the aluminium top to the PET plastic jar, which is produced entirely of recycled plastic.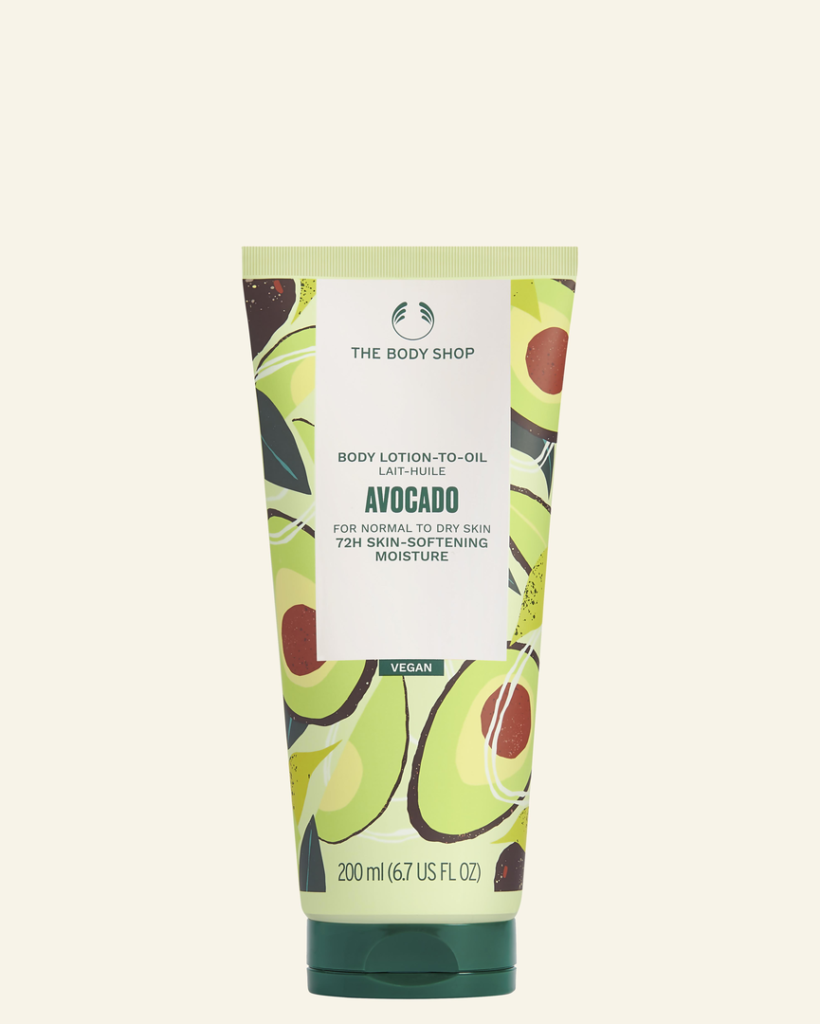 Avocado Lotion-to-Oil 200ml (RM75)
The Body Shop's revolutionary lotion-to-oil mix transforms into a thick, silky oil, leaving you feeling extremely soft and smooth. With 72 hours of nourishing hydration and Community Fair Trade shea butter, a liberal wipe helps to ease the indications of dryness.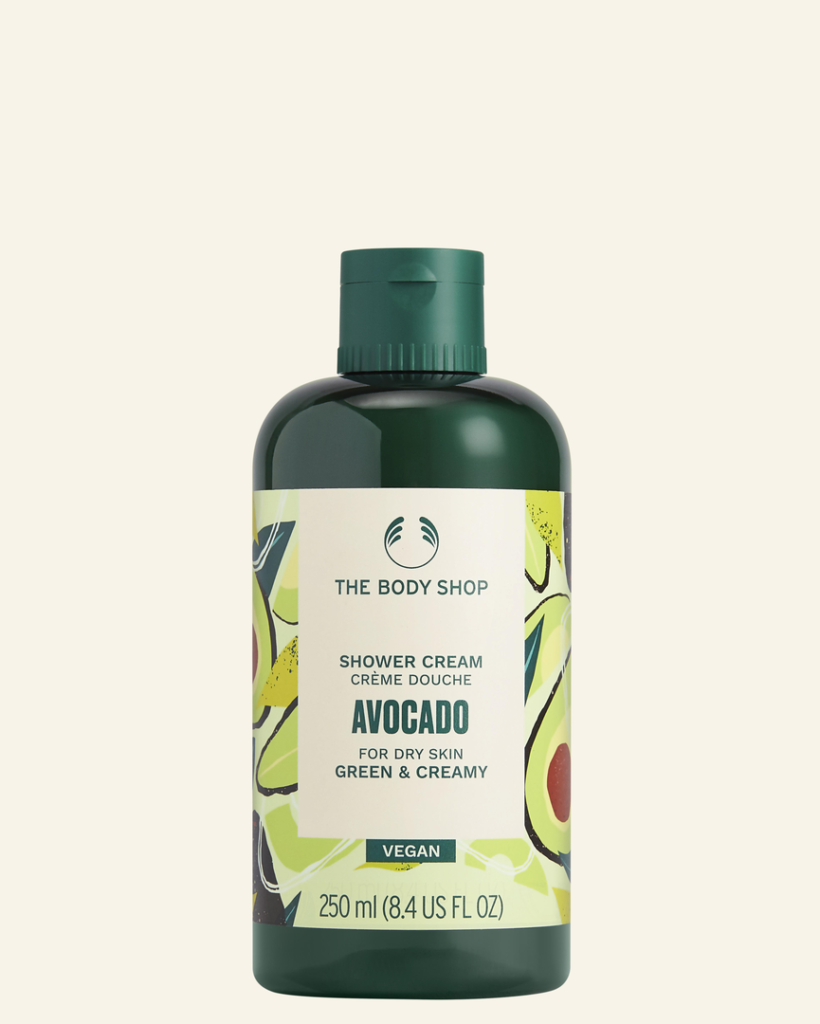 Avocado Shower Cream 250ml (RM38)
A dollop of this thick cream turns into a mild, creamy foam that leaves skin feeling smooth, moisturised, and relieved of dryness. It's created with shea butter and comes in environmentally friendly packaging. The bottle is composed entirely of recycled materials, including Community Fair Trade recycled plastic.

Avocado Hand Balm 30ml (RM29)
The moisture for this Avocado Hand Balm is through the roof. This non-sticky, ultra-rich balm absorbs quickly, smoothing, softening, and caring for chapped hands, nails, and cuticles for up to 96 hours. Cocoa butter and Community Fair Trade shea butter are among the 96% natural components used.
Visit The Body Shop's website to purchase The Body Shop's new Vegan Avocado range and Avo great day!
More on skincare? Read these: 
Get In Line! SRB Skincare By Santhi Raj Barr Expands Its Product Line (Yay!)
Ditch The Dish: Foods To Avoid When You're Dealing With A Breakout