Valentine's Day is fast approaching, and you can practically smell the sweet love that is in the air. Don't get us wrong – we are all for that sweet, sweet love that you're going to boast about with your lover on your social media accounts next week.
But Valentine's Day should be about appreciating tiny gestures of love, because they're what matter most – and that's exactly what Pandora is campaigning for. This V-Day, Pandora unveils their newest collection to demonstrate that little acts of love can make a huge impact and will have your loved one realize how much they mean to you.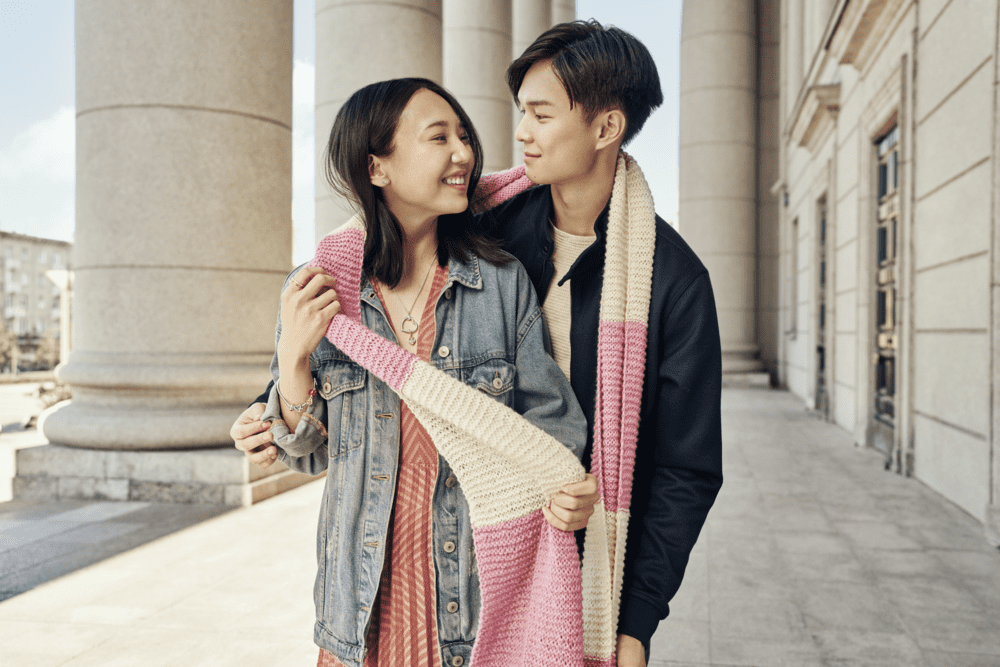 Padlock & Key Dangle Charm
Pandora's Valentine's Day collection includes a Padlock & Key Dangle Charm, which commemorates the genuine bond of love, to symbolise the relationship that you truly value with your beloved or even to yourself. The charms themselves have a particular feature that can be twisted to unlock and preserve those precious feelings, memories, and moments with loved ones, allowing you to keep them near you and appreciate them forever.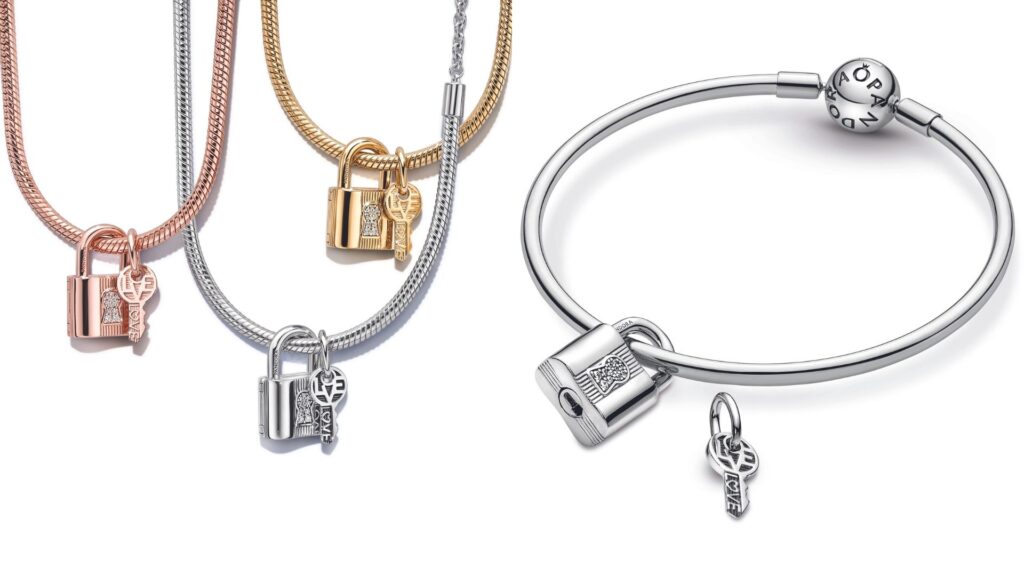 These dangle charms are available in three metals: sterling silver, 14k gold-plated unique metal blend, and 14k rose gold-plated unique metal blend – perfect for anybody who wants to wear Pandora's delicate and elegant jewelry on their wrist.
Sparkling Freehand Heart Necklace and Sparkling Freehand Heart Hoop Earrings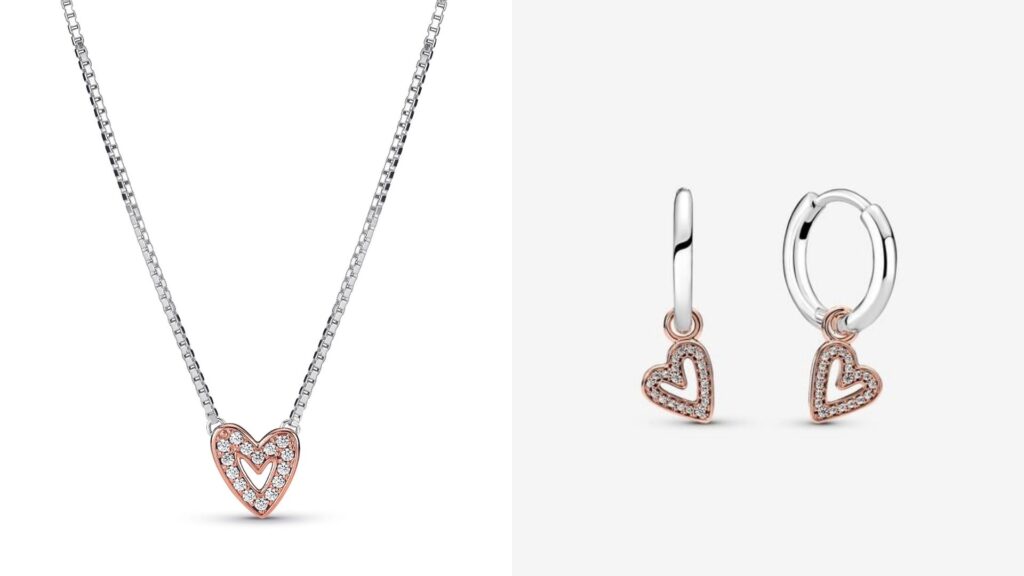 This collection includes a necklace and a set of hoop earrings that feature the classic symbol of love – a heart motif – constructed from a gorgeous combination of sterling silver, 14k rose gold plating, and brilliant diamond stones.
Timeless Wishbone Rings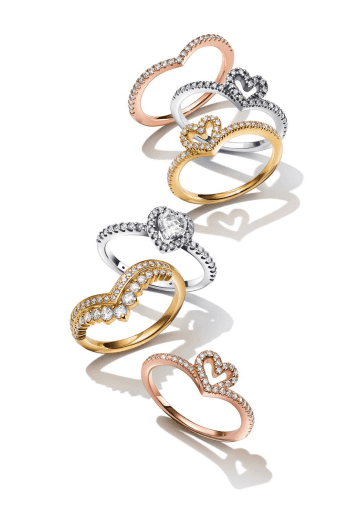 If you want to see your lover's fingers adorned with rings, choose the Timeless Wishbone rings, which can be stacked and combined with any design to make their hearts flutter and absolutely melt.
Heart T-Bar Snake Chain Bracelet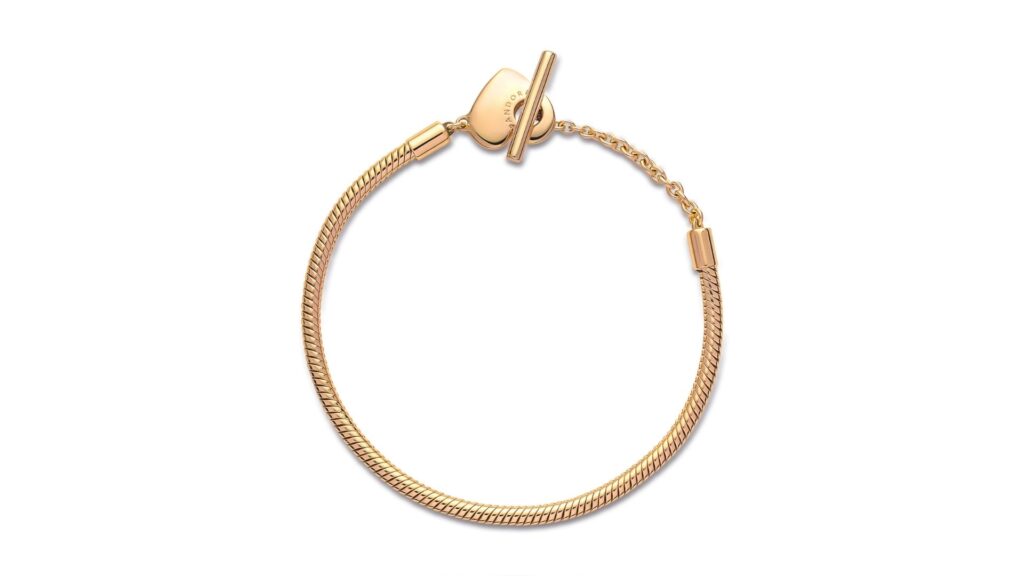 With Pandora's Heart T-Bar Snake Chain Bracelet, in gold plating for the first time, you can now wrap your lover's wrist in 14k gold jewelry.
Now, just because Pandora is emphasizing celebrating tiny acts of love for Valentine's Day this year doesn't mean they can't go bigger. After all, the more love there is, the better, right? Especially now that Galentine's Day is approaching!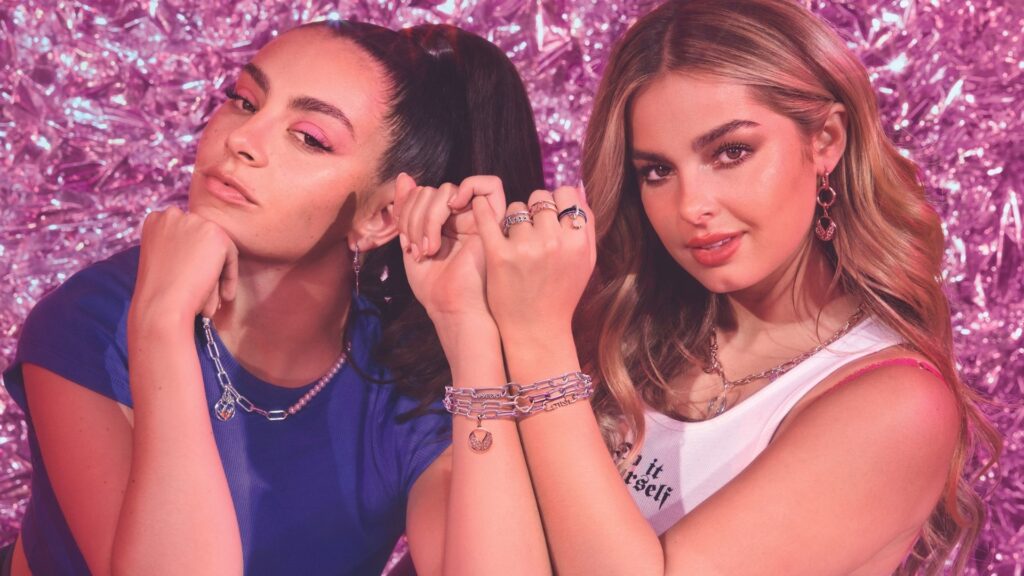 Yup, that's right! Pandora is launching not one, but two new collections! With Pandora ME, Pandora urges you to embrace your love in all its glory, whether it's with your bestie for life, or yourself!
The Pandora ME collection features an array of adorable and intricate designs fit for those who wish to celebrate Galentine's Day with stunning bling.
Open Rings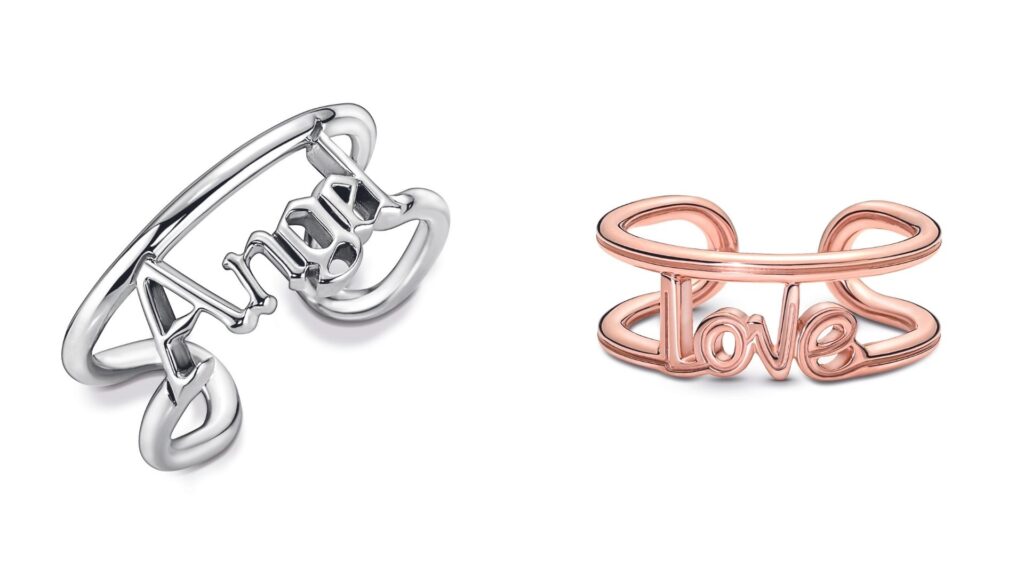 The styling word link idea has been changed for the first time into open rings with styles that read "Angel" and "Love," capturing sentiments in a novel, symbolic way that may equally convey romantic or friendship love.
Opposites Attract Rings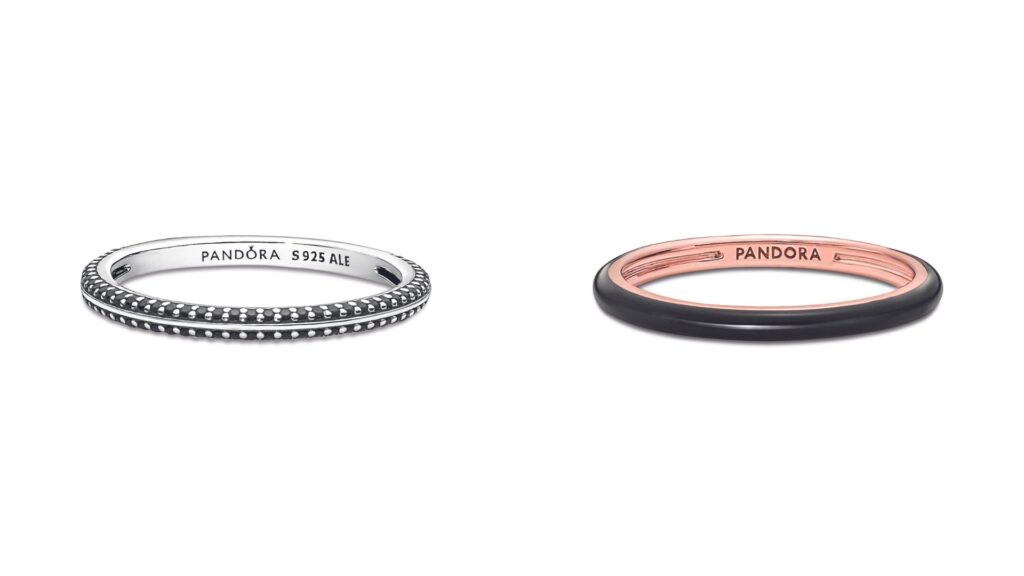 The collection contains two new ring colour choices with opposing elements, including black enamel with 14k rose gold-plated unique metal blend; and black stone with sterling silver, which may be worn together or shared with a loved one, and is inspired by the belief that opposites attract.
"Crush" Word Link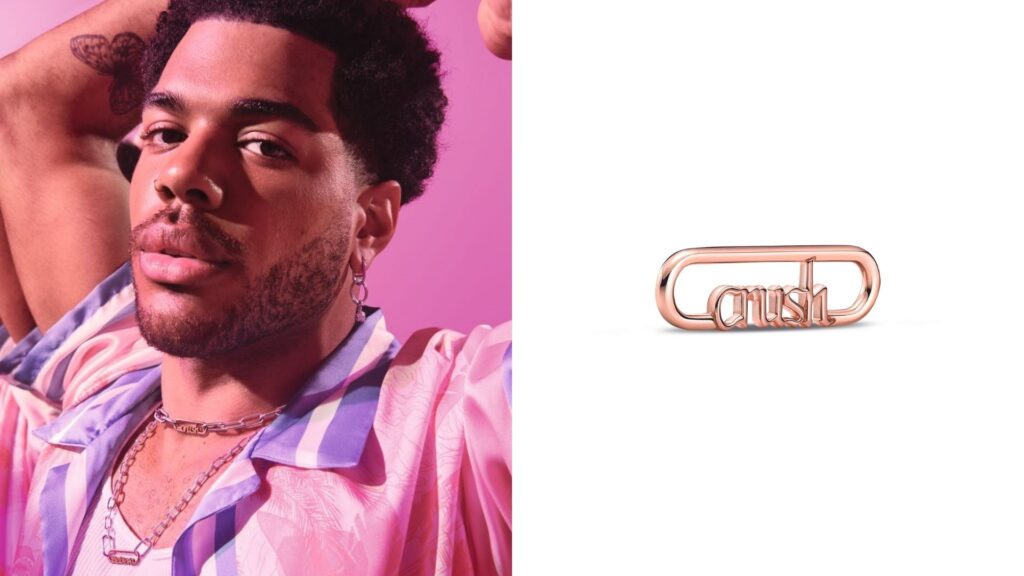 Your bestie should always be your WCW (Woman Crush Wednesday), period. The "Crush" word link is the ideal present for your closest friend who has been there for you through everything, and has shared every part of your life with you, from the highs to the lows.
Heart-Shaped Connector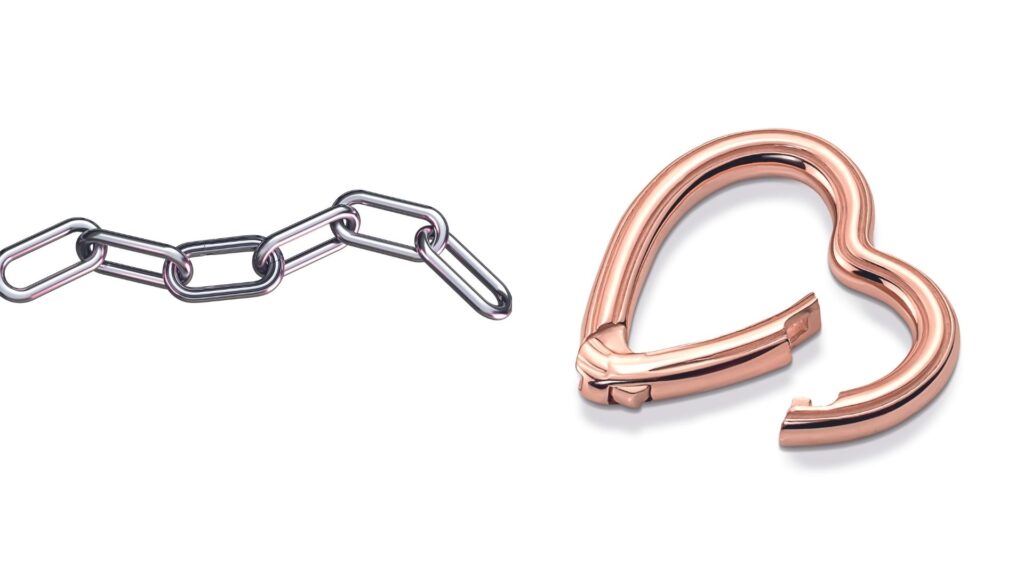 Choose the Heart-Shaped Connector, which goes wonderfully with the Link Chain Bracelets, to symbolise your deep link with yourself or a friend.
There is a perfect piece of Pandora jewelry to be cherished for every small act of love, for every tale. So, on Valentine's Day and Galentine's Day, show off your tiny acts of love to your sweetheart, bestie, and yourself with Pandora's!
Pandora's Valentine's Day and Galentine's Day collection are currently available online and at stores near you.
More on Valentine's Day? Read these:
Consumed By Desire: Take These Natural Aphrodisiacs For A Frisky Night On Valentine's Day
Love Is Me-ternal: 5 Reasons You Should Date Yourself On Valentine's Day!