With the CNY break over, it's back to work for most of us – but some of us are a little heavier than we were before. That's because many of us gained a few kilos after bingeing on delicious food and snacks on offer during the festive season and at reunion dinners.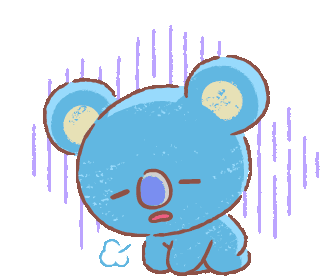 But not to worry – here are some tips and tricks to losing those CNY kilos:
Set a clear goal
Having the motivation to lose weight is a good thing, as it shows that you are determined to change how your lifestyle is. Although it may be enticing to start working out as soon as CNY is over, take a little time to evaluate, plan, and set a goal for yourself. You can use a variety of exercise equipment to help you stay on track. Consider them a personal trainer that you can carry in your pocket. With apps like BodyFit, Fitness Buddy and MyFitnessPal, you can set your own goals to become more healthy.
Eat more veggies
Eating more vegetables is a good way to change up dietary choices. The natural fibers in vegetables could reduce cholesterol levels. A high-fiber diet will keep you fuller for longer, so you won't feel tempted to snack when you shouldn't. Beans, potatoes, peas, and broccoli are high-fiber vegetables. These also help with digestion, which really is beneficial for those who suffer from constipation on a regular basis.
Work out with friends 
Some may find exercising alone tedious and would prefer to have a companion or a trustworthy friend to motivate them. Having a pal or buddy to work out with is undeniably motivating and holds you accountable to one another. Also, having a friend to work out with would ignite a friendly competition with each other, and would motivate you to perform better in losing the CNY weight.
Reduce alcoholic drink intake 
Alcohol is a great way to avoid confronting your geh poh relatives asking you questions you would rather not answer. However, it's back to work – and also time to cut down on the consumption of alcohol. Alcohol contains a lot of calories, which is most likely where you gained all of your weight. Keep yourself hydrated by drinking more water.
Avoid crash dieting
Crash dieting sounds cool and is a faster way to lose the CNY weight. However, many health experts advise against it. Crash dieters lose lean muscle mass and their metabolism will be slowed. This limits the body's fat-burning capacity, cause mental dullness, lower energy levels, and negative mood swings, among other things. It is recommended to use a flexible dietary plan that is more realistic, balanced, and long-term.
It's okay to gain a few kilos from time to time as it indicates that you are healthy and have good metabolism. But always remember to tackle your weight loss in a moderate fashion, as excessive weight loss may cause more harm than good.
More on dieting? Read this:
https://lipstiq.com/wellness/181287/keto-strophic-why-the-keto-diet-will-leave-a-bad-taste-in-your-mouth/