Glitter is timeless, always having a place in our lives. As kids, we doused ourselves in body glitter and slathered it over our hair. As teens, we put it on our cheeks for parties. In our twenties, we wear it to festivals and dance in the sun. In our thirties and beyond, glitter still has a place… and that place is our eyelids! Here are 10 (yes, 10!) wearable glitter eyeshadow inspo looks to try, no matter your age, no matter the occasion.
Blue Jean Baby
If you're a real one, you'd know that we've talked about this baby blue and glitter combo in our article on makeup looks and hairdos for NYE. So, no explanation is needed. Just take a read of the article and you'll know why.
https://lipstiq.com/beauty/185875/a-special-day-a-chance-to-slay-rock-these-makeup-looks-and-hairdos-for-nye/
Bold & Beautiful
Been searching for an eyeshadow look to open the party season? This exact look would be the one. And if you're feeling extra, decorate your eyes with some rhinestones that'll give you that 'Euphoria' look too.
You are BERRY gorgeous
Inspired by the colour of strawberry, this mixed red and pink hue will certainly make your eyes POP. We recommend using a similar coloured eyeliner like in the pic on the left for your waterline to enhance the look of your eyes and create the illusion of larger, more awake-looking eyes.
Gold & Gorgeous
More gold, please. A sharp, winged eyeliner with some gold and glittery shadow to create an elevated eye makeup look will FOR SURE turn heads. Applying glitter pigments like MAKE UP FOR EVER Star Lit Diamond Powder in Golden (RM109.36) can help you achieve the gold shimmering tones.
Confetti Party
Pieces of confetti-like glitter can be applied to the eyelids, the holographic shimmer allows for a wide range of colours to come through when the light hits them at different angles. Wearing a soft blush and lip colour can balance the look without taking any attention off the eyes!
Think PINK!
Pink is always a great idea, and pink eyeshadow paired with glitter is an even better one. While this look calls for a soft-toned choice in glitter to not compete with the eyeshadow, you can wear different tones with pink, such as silver or gold glitter to amplify the eyes.
Silver Dream
Excuse us while we pick our jaws up off the floor. This silver glitter eyeshadow is everything we need and more to get inspired for a sparkly look. MAC Silver Hologram Glitter (RM92.53) is a great product to use to re-create this look.
Golden Hour
If golden hour were a makeup look, we're convinced this would be it. Not only is this a breathtaking use of glitter on the eyes, but it also looks even more glorious on the cheeks as a highlighter. Glitter doesn't have to stay on the eyes for it to make a bold, powerful statement.
Neon Pop
What's better than neon eye makeup and glitter combined? The eyeliner along the lash line paired with a fully glistening lid is playful and fun – we want to wear this makeup look all day long.
Spring-ready Orange
This shimmery golden-orange is a great pick for those with medium skin tones or anyone with warm undertones. The tangy hue also works well when it's blended upwards towards the brow bone!
There is no problem in life which glitter can't fix!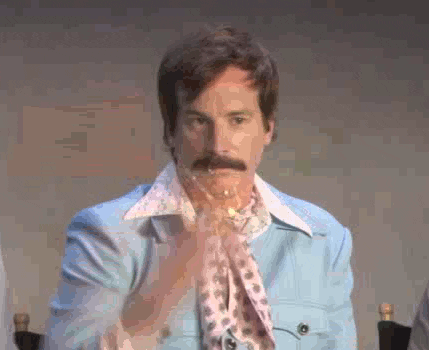 More on makeup? Read these:
https://lipstiq.com/beauty/188216/whos-afraid-of-hues-youve-got-to-give-coloured-highlighters-a-try-now/
https://lipstiq.com/beauty/188675/right-on-the-nose-3-easy-effective-ways-to-contour-your-schnoz/
https://lipstiq.com/weekly-column/187376/shimmer-with-syahira-best-lip-colour-combos-to-plump-up-your-pouters/