Unless you're a Libra sun, you probably don't have an A++ flirting game. That's fine, though. In truth, flirting can be a little tricky and is a risky game, because one mistake, and you're committed. All in all, it's basically not easy. And having good banter or shooting a really quirky pick-up line's cool, but there are other ways – like the "psychology love eye trick" on TikTok that's gonna work your eyes, and not your mouth, to get the man that you want. 😉
Oh, and if you don't get the Libra sun reference, you're boring.
Exhibit A of please do not do this:
Exhibit B of please, please do not do this:
Okay, that's enough. Sorry, it seems like we're getting off-topic. Let's talk about why you're really here:
What Is the "Psychology Love Eye Trick" on TikTok?
In a viral clip uploaded by TikToker @sophieroselloyd, she demonstrates the trick in a video clip, a little technique that she uses in order to get potential love interests falling head over heels for her.
Does It Actually Work?
According to Lloyd, she has tried the trick on people she liked and even friends – with success. However, she says the trick is only effective on people you have been talking to already and have shown mutual interest. Sorry, that means that the barista that makes your coffee every morning will be utterly unaffected if you try it on them.
Nevertheless, eye contact is a powerful tool when it comes to getting someone's attention. So, it wouldn't hurt to try it, we think?
How Does One Perform the "Psychology Eye Love Trick"?
It's actually a triangular movement that's composed of three parts. As Lloyd writes in the top comment of her viral video: "It's the love triangle, left eye, lips, right eye. Works every time, but get the timings right, besties."
@sophieroselloyd

If u have never done this before search it and do it it works every time
Here are the steps:
Look at your love interest's left eye.
Then down to their lips.
Then up to their right eye.
Sophie went on to say that this trick won't work with strangers. And you should probably try a normal look while doing it. Don't want to get all bug-eyed and strange when you're pulling it off.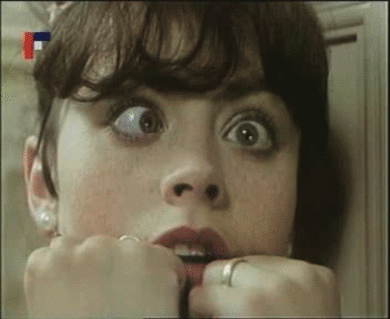 Let's say the eye trick worked, and you're thinking of a lovely date spot. Check these out:
https://lipstiq.com/news/183930/heart-y-meal-4-romantic-restaurants-in-kl-thatll-one-up-your-usual-lepak-spot/
https://lipstiq.com/lifestyle/love-and-relationship/181411/dinner-and-a-movie-blech-here-are-4-non-basic-date-ideas-for-hopeless-romantics/