Exciting news for K-drama and K-movie fans! Netflix has lined up a fantastic "buffet" of Korean entertainment programs for January and February for you to enjoy during the Chinese New Year break.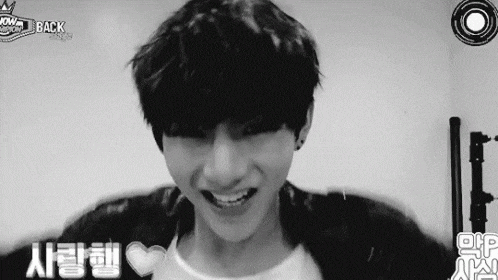 Here are some binge-worthy K-entertainment shows and movies on Netflix to be added to your Watch List:
All of Us Are Dead
All of Us Are Dead is a Netflix original series about teenagers imprisoned in a school during a zombie outbreak who band together to battle for survival. With its vivid imagery, captivating plot and exquisite details, All of Us Are Dead is based on a popular webtoon dubbed a "Korean-style zombie graphic book" by Joo Dong-Geun. The horrifying images of children infected with a mystery zombie illness, as well as breathtaking action staged in various areas of the school, are must-sees. Yoon Chan-Yeong, Park Ji-hu, Cho Yi-Hyun, Lomon, Yoo In-soo, Lee You-mi, and Lim Jae-Hyeok are among the emerging talents featured in the series.
Streaming on Netflix 28th January
Trailer: [embedyt] https://www.youtube.com/watch?v=ZapeYdSieYA[/embedyt]
Juvenile Justice
Juvenile Justice is about a judge who despises juvenile delinquents, but who subsequently realizes the problems faced by youngsters in society. Sim Eun-Seok is played by Kim Hye-soo (Hyena, Signal), a dynamic judge, just appointed to a district with the most juvenile delinquency, who makes unconventional choices about prior judgments. Later, she tries to convey the point that society is partly to blame for adolescents' immoral and illegal behaviour.
Streaming on Netflix January 2022
Twenty Five, Twenty One
Twenty-Five, Twenty-One is a drama about a group of young people who have lost their dreams due to the zeitgeist of 1998. When they were twenty-two and eighteen, the two protagonists yelled out each other's names for the first time. They're now twenty-five and twenty-one years old, respectively. They get butterflies as they walk the delicate line between a heart-fluttering first love and a heart-warming friendship. Their glistening love and progress, as well as the chemistry and difficulties among their friends, remind us of our tumultuous yet lovely adolescence.
Streaming on Netflix 16 February (Every Sat & Sun, 2 eps. per week)
Trailer: [embedyt] https://www.youtube.com/watch?v=gFk-eZzO5Hw[/embedyt]
Forecasting Love and Weather
Forecasting Love and Weather is a romantic comedy series about people who work at the Korea Meteorological Administration and who break, fall, and get back up every day. Jin Ha-Kyung, who vows never to commit to an office romance after a painful break-up, finds herself in a new connection with Lee Si-woo, a newbie to the team who is different yet beautiful in his own way. This is one of the most anticipated romantic comedies in the first half of 2022, with a star-studded ensemble that includes Park Min Young and Song Kang.
Streaming on Netflix 12 February (Every Sat & Sun, 2 eps. per week)
Trailer: [embedyt] https://www.youtube.com/watch?v=xcRnEwPsHTY[/embedyt]
Thirty-Nine
Thirty Nine is a realistic drama on life and romance that delves into the relationship, love, and lives of three friends approaching their forties. In high school, a chance meeting brought the three of them together to become BFFs. Cha Mi-jo (Son Ye-jin), Jeong Chan-young (Jeon Mi-do), and Jang Joo-hee (Kim Ji-Hyun) are close friends who have shared both happy and bad moments. Mi-jo is now a dermatologist, Chan-young is an acting instructor, and Joo-hee works in the cosmetics sales department. When they are all 39, life takes a turn for the worse, and they must prepare to say their goodbyes.
Streaming on Netflix 16 February (Every Sat & Sun, 2 eps. per week)
Love and Leashes
Love and Leashes is a film about a unique form of relationship between a guy with a distinctive taste and a lady who discovers his secret. Seo Hyun, who recently starred in Private Lives as a shape-shifting con artist, will appear in her debut film, Love and Leashes. Jung Ji-woo, played by Seo Hyun in the film, is a lady who embarks on a racy affair with a coworker after discovering his secret quirks by mistake.
Trailer: [embedyt] https://www.youtube.com/watch?v=15ivaS6mCWo[/embedyt]
Netflix has a lot more K-content just for your K-drama cravings, so stay tuned!